Published:
January 9, 2018 Terese Kerrigan
Comments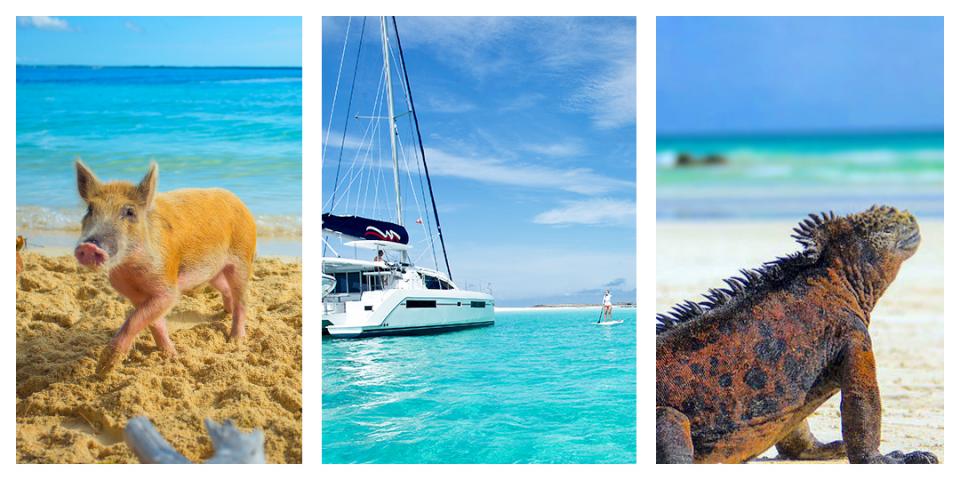 Calling all animal lovers! Slip away to the exotic Exumas archipelago, comprised of more than 365 secluded islands and cays, and experience the Bahamas like never before. While exploring this uncommon cruising wonderland aboard a private yacht, you'll have the incredible opportunity to meet three of its most celebrated inhabitants – world-famous swimming pigs, friendly nurse sharks, AND endangered iguanas. Read on and learn what makes each of these creatures so unique and more importantly, where to find them.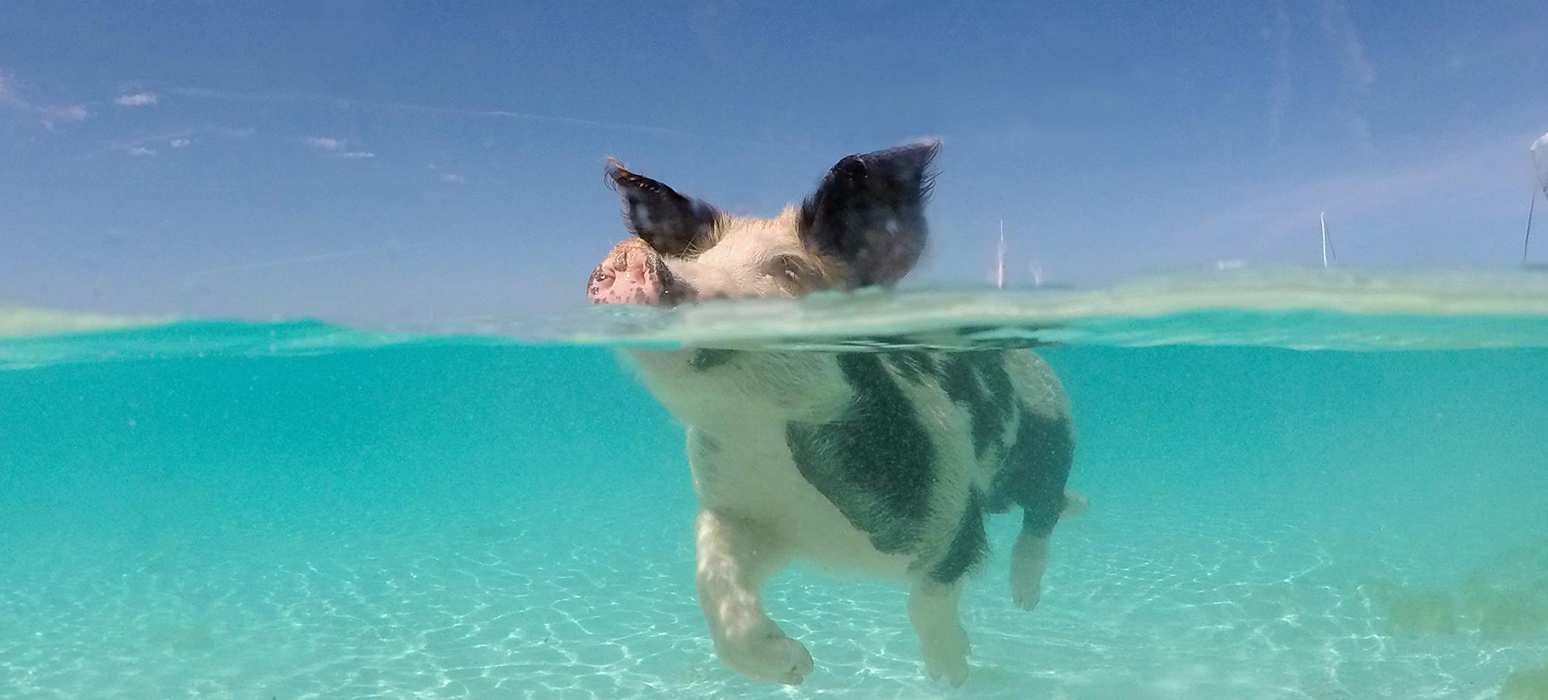 Swimming Pigs at Big Major Cay
For those eager to check off "swimming with pigs" from their bucket list, a visit to Big Major Cay, which can only be accessed by boat, is a must and where you will be greeted by a healthy population of jolly snorting pigs. The world-famous wading pigs of the Bahamas made their television debut during 2016's season of The Bachelor and have since gained immense popularity on Instagram and the web.
The swimming swine are not shy and they will assume you come with food in-hand, so use your best judgment when approaching "Pig Beach". Give them natural foods like fruits and vegetables. Do not feed them things like pop-tarts, hot dogs, and especially alcohol. Be kind, be careful, and be sure to capture a photo with your new four-legged oinking friend before bidding farewell to Big Major Cay.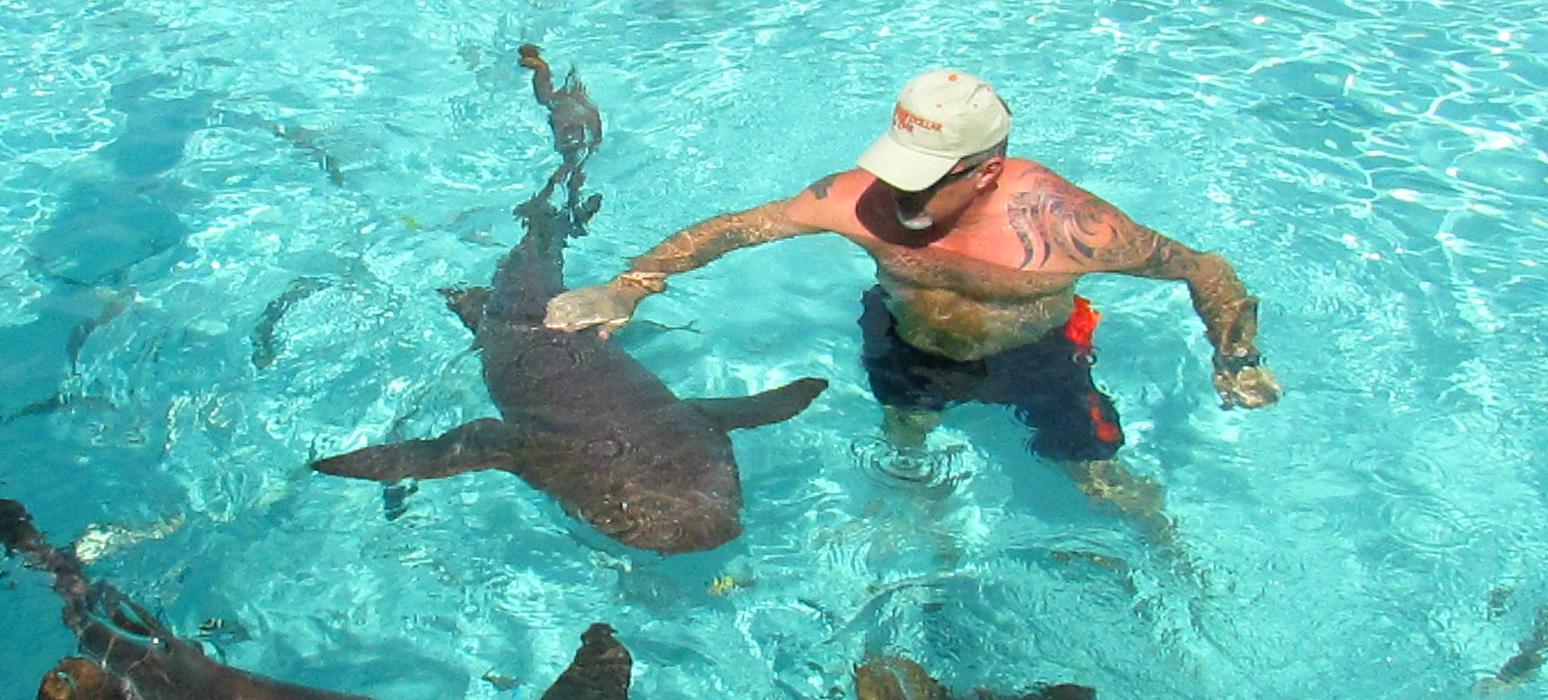 Nurse Sharks at Compass Cay
Compass Cay is a remote island, where the water is remarkably blue and the resident nurse sharks are delightfully friendly. The non-threatening nurse sharks, which have also become a well-known Bahamas attraction, are pets of the local proprietor, Mr. Tibbs, who has been running Compass Cay Marina for almost 20 years. For those not entirely gung-ho about jumping into shark-infested waters, rest assured—the nurse sharks' appetites are tended to regularly, and over time they have proven not to mind the company of humans. They even have names like Herman, Hook, Lefty, Scar, Squirt, and Woody. As long as you follow the posted rules and respect the nurse sharks that call Compass Cay home, there is no reason not to get in the water and enjoy this truly one-of-a-kind experience during an Exumas vacation.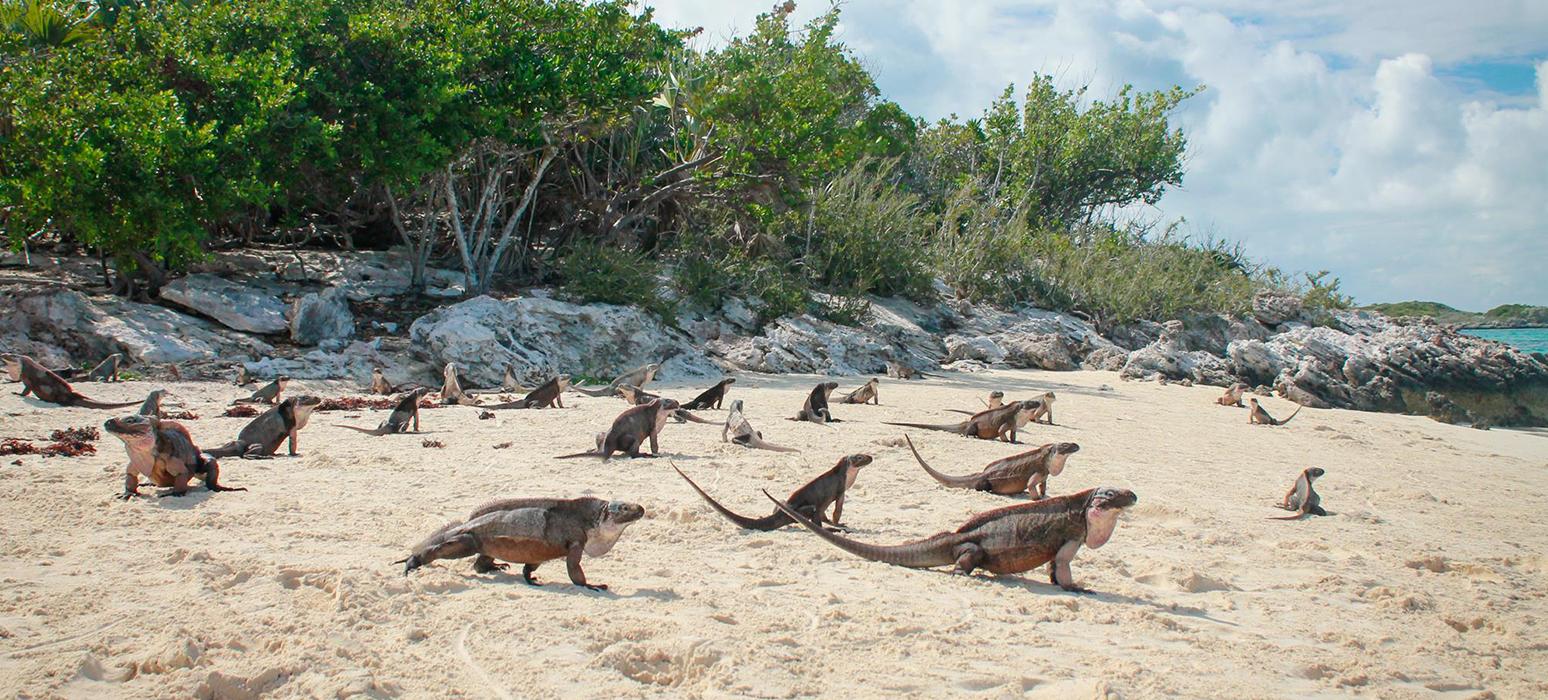 Iguanas at Leaf Cay Beach
While visiting Allen's Cay, hop in the dinghy for a short ride to Leaf Cay Beach, where you will be welcomed by a docile group of curious scurrying critters. Sadly, the Allen's Cay Rock Iguanas are endangered and you will not encounter them anywhere else in the world.
The local reptiles are typically very active on the island from sunrise to sunset and they are completely unafraid of people. As with the pigs and nurse sharks, use common sense when interacting with the iguanas, which can reach up to 24 pounds. If you choose to feed the iguanas, give them healthy fruits and vegetables. Also – don't be alarmed if some of the lizards jump or try to crawl on you, creating the ultimate photo opportunity!  
Ready to meet the animals for yourself and experience unlimited freedom on the water?
Did you find this useful?