Published:
December 5, 2016 The Moorings
Comments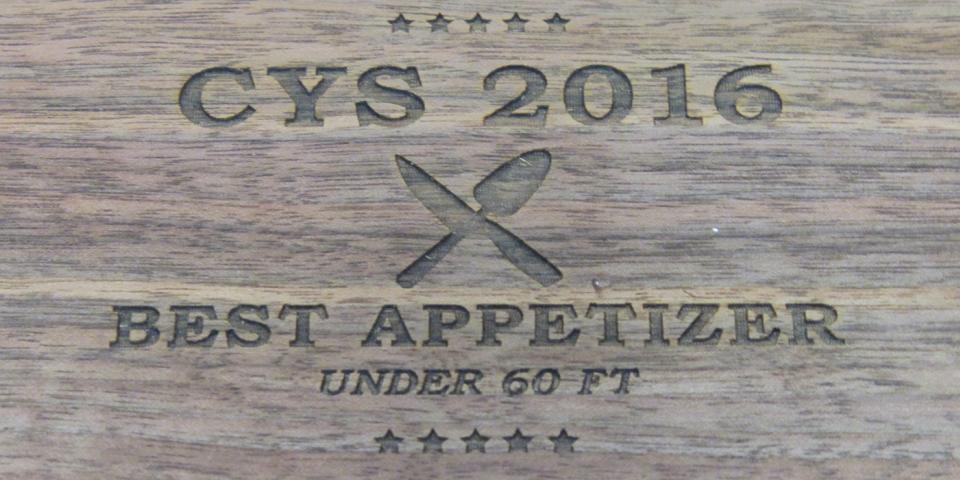 What better place to welcome the Caribbean's winter charter season than in the compact cruising paradise of the British Virgin Islands? That is why every year in the BVI, the non-profit Charter Yacht Society (CYS) kicks off the new charter season celebration by hosting an impressive 4-day yacht show event at Nanny Cay Resort and Marina.
This year's event was especially noteworthy for The Moorings because one of our own – Chef Rebecca Evans of the 4800 yacht Graham's Port – took home the "CYS 2016 Best Appetizer Award" for a yacht under 60 feet. Her winning appetizer was a creative dish of pickled local watermelon served with Anegada lobster, homemade brioche and fig confit. 
Congratulations Becky! It is a pleasure having Chef Rebecca and Captain Stuart of Graham's Port onboard with The Moorings team!
Now, tempt your taste buds and feast your eyes on Chef Becky's dish that wowed the judges at the 35th Charter Yacht Society BVI Charter Yacht Show….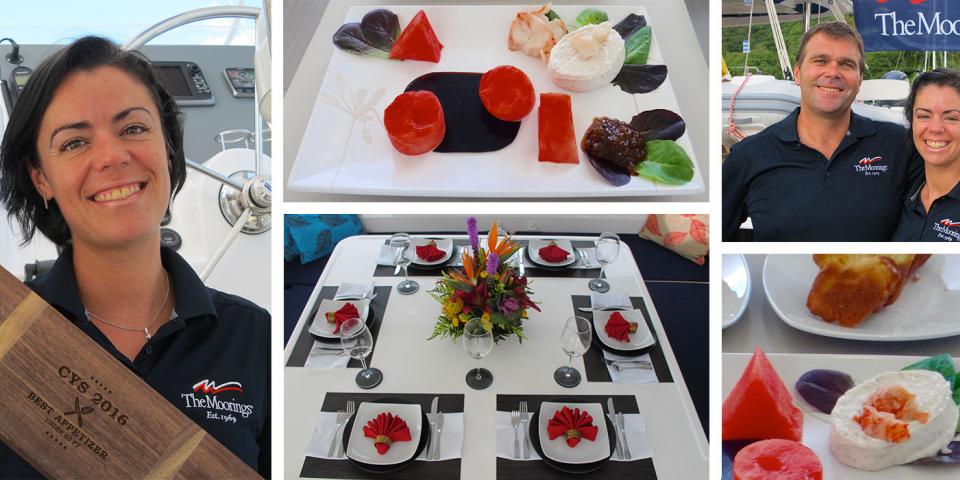 Did you find this useful?