Published:
November 4, 2019 Terese Kerrigan
Comments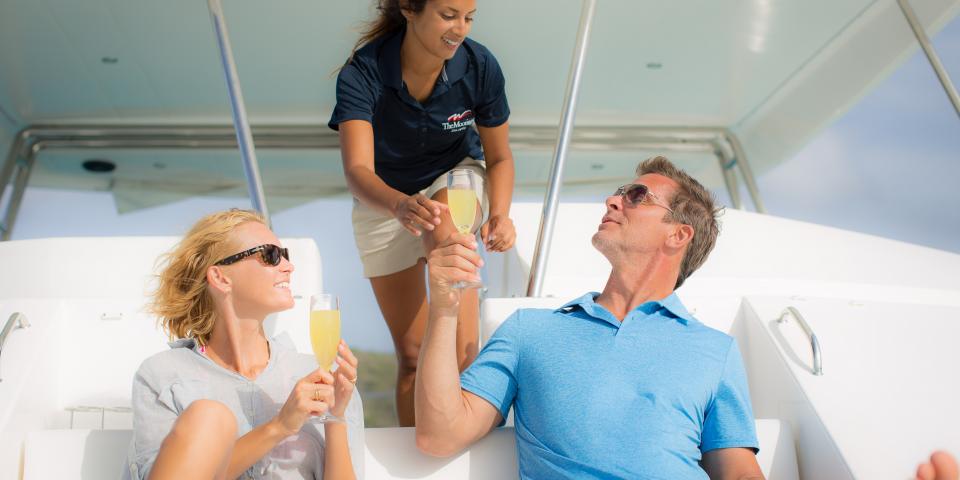 Those who have experienced it understand—there is simply no better way to reboot, recharge, and reconnect with your surroundings than aboard a yacht charter vacation. There's just something about the islands, the white-sand beaches, and the serenity of having a world-class yacht all to yourself that no other type of vacation can match. 
But let's face it—handling a boat for a week takes some work. Navigating, anchoring or picking up mooring balls, monitoring water and fuel gauges, cooking, and cleaning the galley—it is all part of life on board. But sometimes even the most devoted sailors want a break from the "all hands-on deck" lifestyle. So for those in search of a truly relaxing escape, an all-inclusive Crewed Yacht is the pinnacle of vacation plans, and here are just a few reasons why: 
A Private Vacation Platform
With an entire state-of-the-art yacht as your designated "suite", you'll enjoy 360-degree views of a different picturesque backdrop every single day. These catamarans are between 45' and 58' long, providing a stable, intimate platform for your unique cruising getaway. The only other guests onboard are the friends and family you invite to join you on your trip, and everyone has their own en-suite stateroom providing ample space and privacy for all. It's like renting a 4-bedroom hotel suite that you can take with you from island to island. 
Five-Star Service
Completely stress-free travel plans aren't easy to come by these days, but an all-inclusive Crewed yacht charter delivers. A professional captain guides your on-the-water journey, so you can rely on his local expertise and look forward to discovering your destination's best-kept secrets, from the top snorkeling spots to the most secluded beaches. Plus, with your own personal chef on board, you never have to lift a hand when it comes to planning and preparing meals. 
At the end of the day, it's the little details that make the biggest difference. As you cruise into each beautiful anchorage, the crew sweeps into action, placing kayaks and paddleboards into the water for your use. After breakfast, return to your cabin to find it cleaned with the bed made. And while you explore secluded coves or grab refreshments at a local beach bar, your captain is replenishing the ice on board and ensuring your requested beverage supply doesn't run dry. Every little detail is covered, so you can make the most of your well-deserved relaxation time, without a single care in the world.
No Pre-Set Schedule
Follow your own island-hopping schedule, frolic by your own rules, and create a vacation that fits you like a glove. Whether you spend your days searching for new adventures, sunbathing while cocktail-sipping, soaking up the local culture, or all of the above, the decision is entirely up to you. No other vacation option lets you and your loved ones go wherever you want, whenever you want, with the added benefit of a knowledgeable captain leading way. This is your chance to truly cut-loose, be yourself, and temporarily escape reality. Out here, stress dissolves and bad moods cease to exist.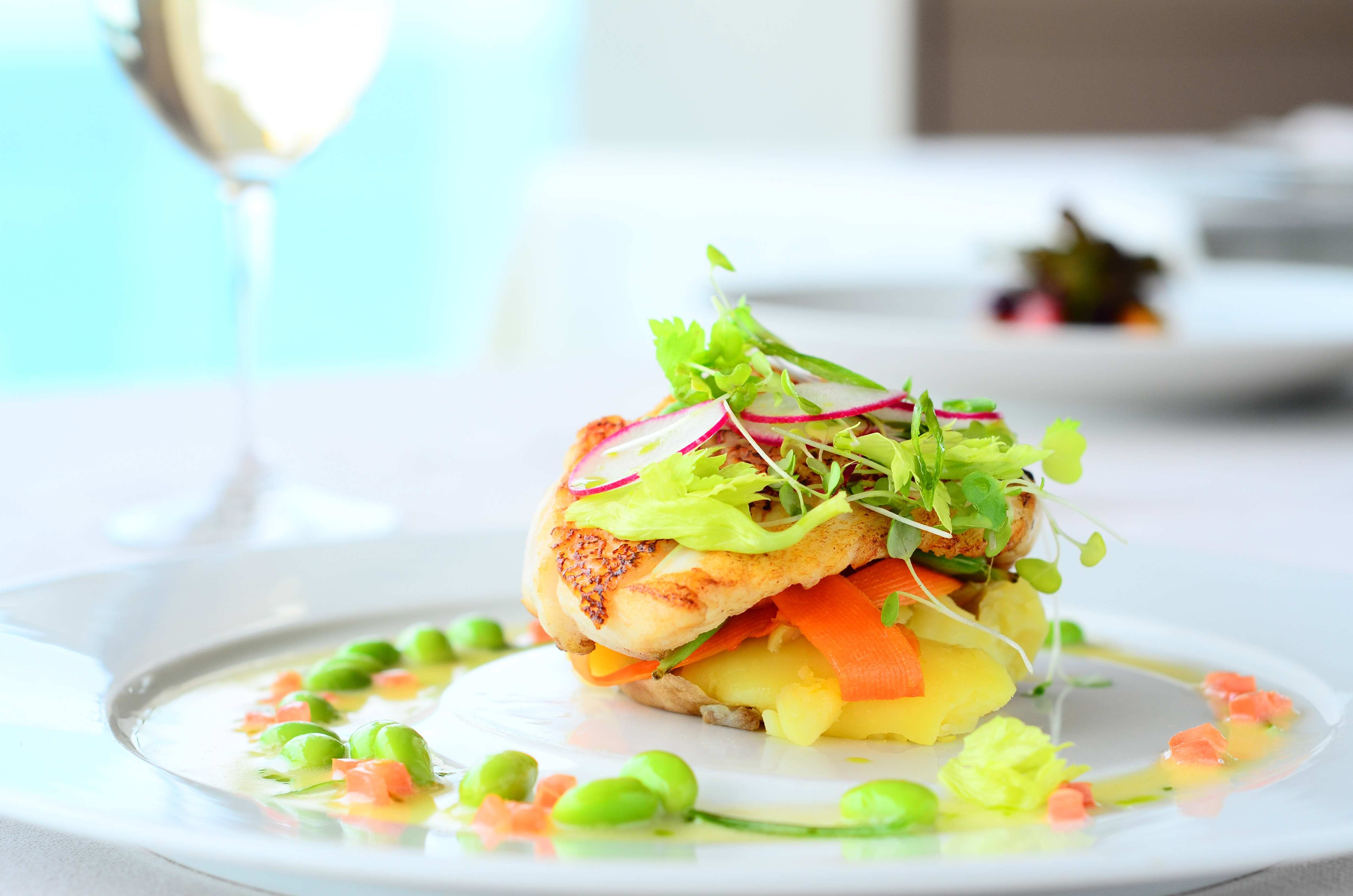 Personalized Menu
It's not everyday that you get to dine al fresco under the stars, and enjoy gourmet meals specifically created to please your palate and satisfy any special menu requests. If you have a picky-eater in your group or someone who follows a gluten-free diet, your professional gourmet chef will accommodate the needs of all guests on board. In addition to preparing delicious dishes for breakfast, lunch, and dinner, your chef will also serve up refreshing happy hour cocktails crafted with your favorite spirits. Now that's something worth "cheers-ing" to! 
A Chance to Connect
A yacht charter is about escape and exploration. Aboard a boat, time passes more slowly. It's a chance to get back to nature and enjoy life's simple pleasures—like a sea turtle swimming by or a spectacular sunset. Most importantly, you spend quality time with those closest to you, in the most sought-after destinations around the globe. Free from the digital-reliant world and other distractions, this is one of the few vacations your whole family will look back on and cherish forever.
Without a doubt, any day of vacation, no matter where or how you spend it, easily beats the ordinary daily routine. But, that doesn't mean that all travel plans are created equal. Once you undock on an all-inclusive Crewed yacht charter and experience ultimate vacation freedom for yourself, we're willing to bet that you'll never daydream about a land-locked resort retreat or commercial cruise ship getaway again. 
Your piece of paradise awaits. Come get a closer look...
Did you find this useful?