Why choose The Moorings for your group travel needs?
With years of group travel experience, we know just what it takes to accommodate a variety of corporate incentive and group travel needs. Available in more than 20 destinations worldwide, our programmes can be tailored to meet your goals while rewarding everyone with a shared Sail, Power or Crewed yacht getaway.
Group charters are ideal for:
Family reunions
Anniversaries, birthdays and other celebrations
Destination wedding planning
Group business travel
Luxury group travel
Friends getaways
Alumni and student group trips
Yacht clubs
Qualifying as a group
A group is any charter requiring five or more yachts. Our expansive fleet can accommodate almost any size group. To qualify for our discounted group rate, all yachts must have the same departure date.*
Personalised planning
Whether you're looking to reward your employees or go on holiday with a group, like your yacht club or alumni association, The Moorings offers a range of charter options and services to assist you in creating a one-of-a-kind event or incentive programme.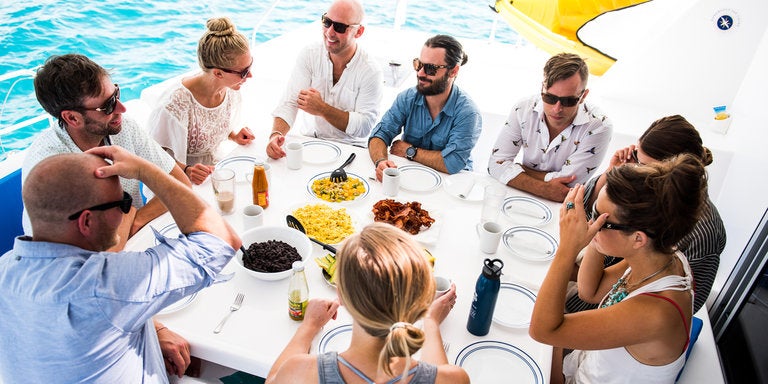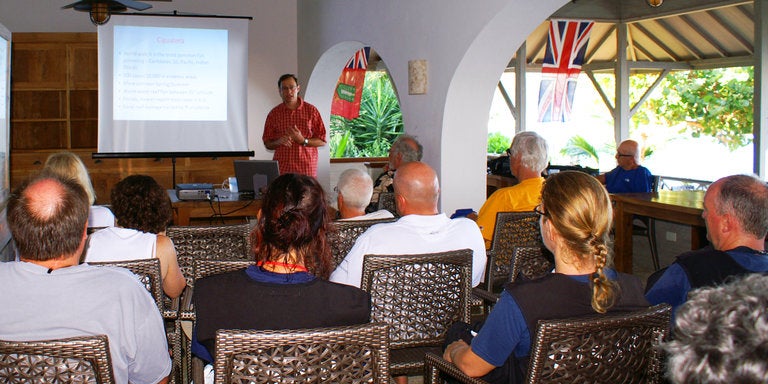 Our Group and Incentive sales team would be more than happy to answer any of your questions and assist you in planning the perfect group charter. For more information, call us on 033 0332 1513 today.
*Discount applies to all seasons excluding designated peak dates. Group charters are applicable to all our sister yacht brands, meaning you can mix brands to meet the five-yacht
Step Aboard Here
Start your experience with The Moorings on land and sign up to receive e-mails from us about yachts, offers and destinations.
By clicking 'Sign up' you confirm that you have read and understood our Privacy Policy and consent to our use of your information.