Exotics Catamaran Charters
On a catamaran charter in the Exotics, you can choose from three exotic destinations: Seychelles, Tahiti, and Thailand. Witness untouched nature in its truest form in Seychelles, a group of coral and granite islands off the coast of East Africa. If Bora Bora is on your travel bucket list, you cannot miss cruising the stunning area around Raiatea. Where stone formations jut out from an emerald-colored sea, Phuket offers a multitude of scenic anchorages, white-sand beaches, and uninhabited islands to explore. Choose your cruising wonderland in one of the world's most exotic and sought-after destinations.
Although each sailing area is open year-round, there are two monsoons to be mindful of when making your travel plans. The most popular time of year to sail the Exotics is between the months of May and October when the weather is the driest.
The cost to charter a yacht in the Exotics depends on a number of factors like the season, yacht, optional yacht charter extras including flights, provisioning and insurance, and whether you choose to be your own captain or hire a Skipper or charter a Crewed yacht.
Catamarans in the Exotics
Choose the perfect catamaran below for your vacation.  
Seychelles Catamaran Charter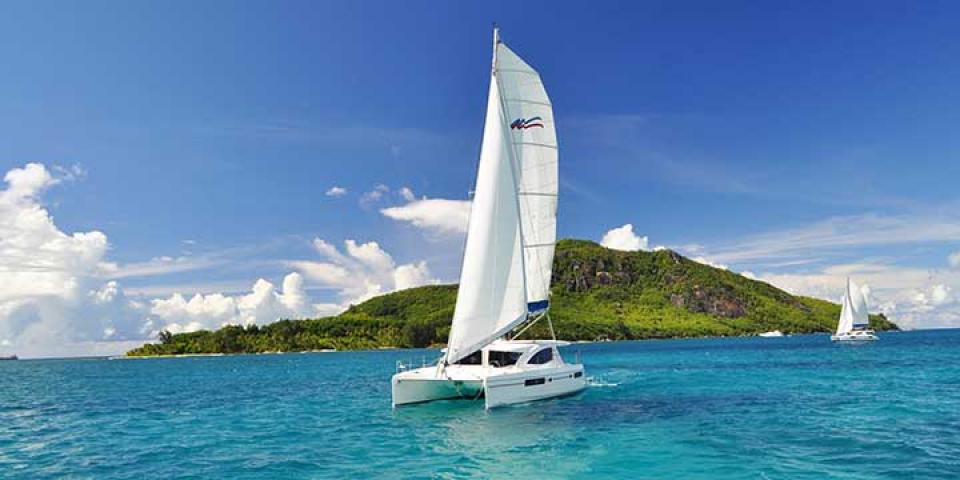 Explore brilliant coral reefs
Short, easy passages
A true melting pot of cultures
Tahiti Catamaran Charter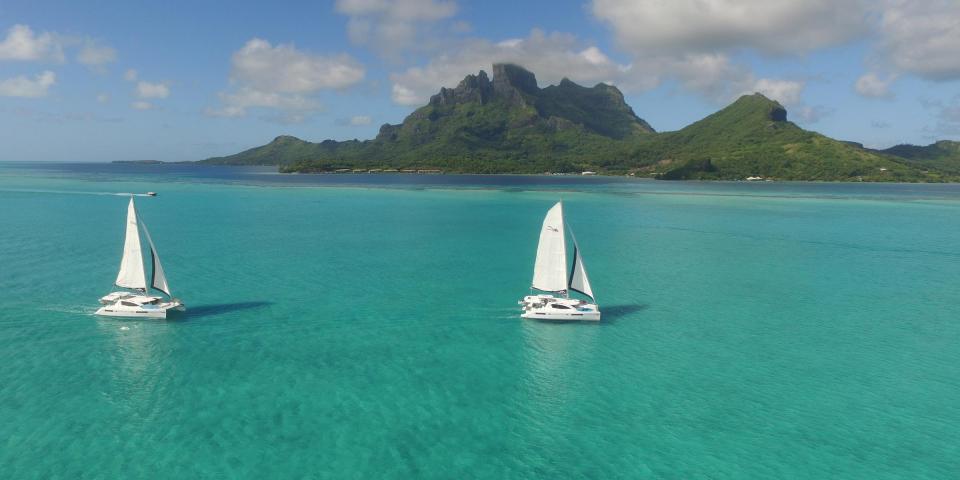 Rich in ancient Polynesian history
Excellent swimming and snorkeling
Mixture of short and long passages
Thailand Catamaran Charter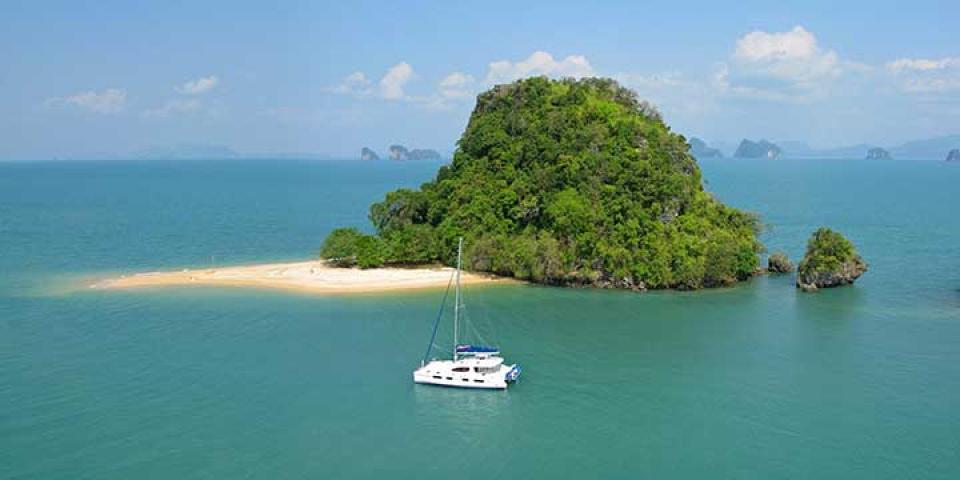 Towering limestone cliffs
Scenic and secure anchorages
World-class scuba diving