A Power charter vacation provides parties of up to 12 guests a unique adventure on the water from the comfort of a private state-of-the-art yacht. See more of your choosen destination with the speed and style of a high-performance cruising platform, with the option to take the helm yourself, or hire a professional skipper.

The Moorings Power charter is your gateway to the ultimate cruising excursion. Your voyage begins with the choice of incredible cruising destinations, from the Caribbean to the Mediterranean and beyond. Discover a vacation as it was meant to be – with complete freedom to explore with speed and style from the deck of your premium Power catamaran.
Whether you choose to take the helm, or hire an expert Moorings Skipper, a fast and fuel-effcient Powercat will help you make the most of your precious vacation time.
Choose from over 15 amazing destinations throughout the Caribbean, Americas, Mediterranean, Indian Ocean, Far East, and South Pacific.
What's Included

Complimentary Friendly Skipper *


Water & Ice (Fuel charged separately)*

Moorings Care Package


Wi-Fi*

Snorkeling Equipment (Fins only)


The Moorings' 4-Hour Guarantee

*For more information, view the full list of what's included here.
Our Power Charter Destinations
Take your pick of the best seaside destinations the world has to offer when you choose Power charter from The Moorings. Whether you explore the Caribbean's sparkling, sheltered waters or the South Pacific's "friendly islands", there is no end to what you can do. Our well-placed locations give you access to the best cruising grounds of each region while allowing for adventure both on and your yacht.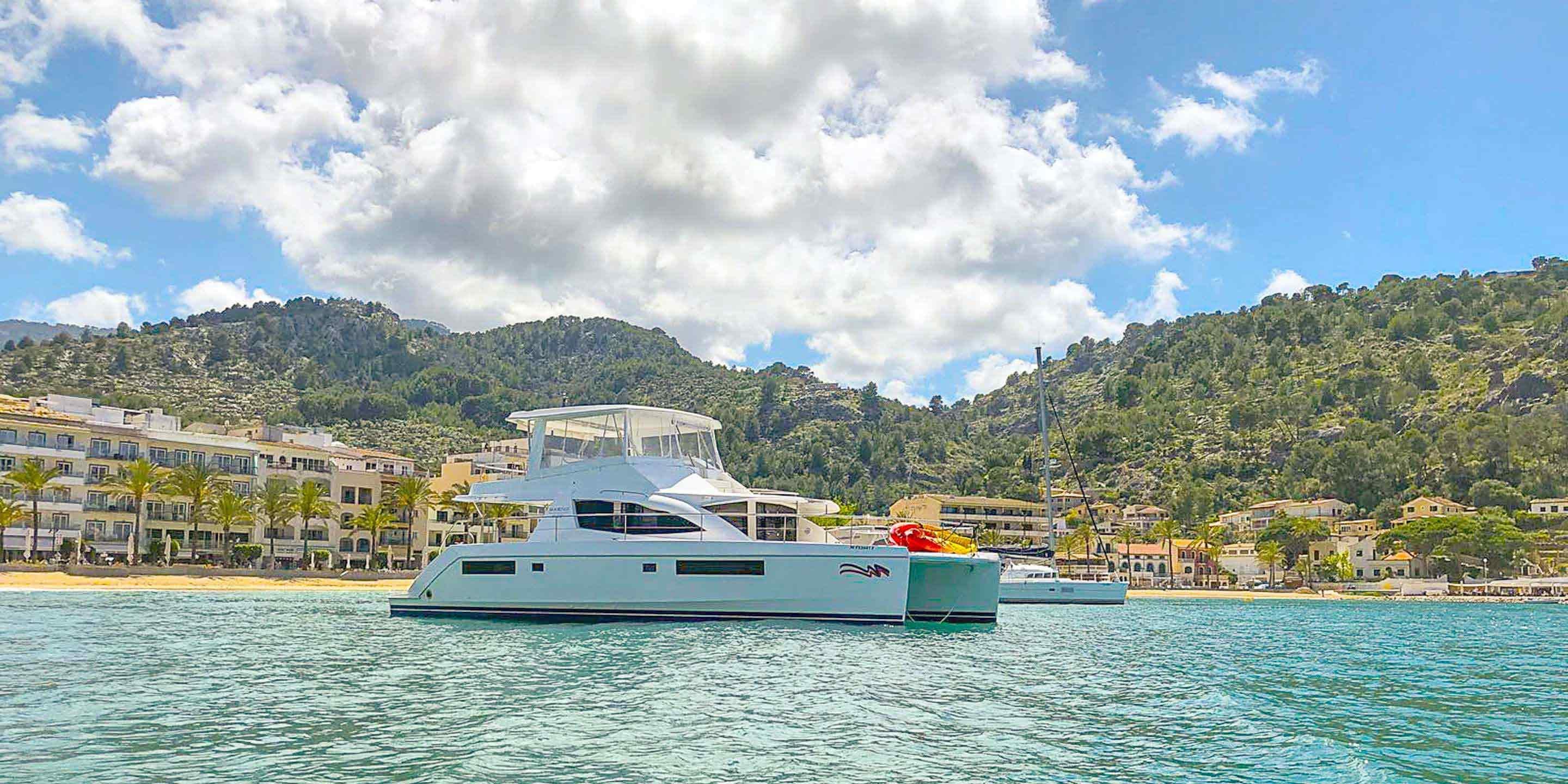 Our Power Fleet
The Moorings has created a fleet of innovative Power yachts, each individually designed and constructed by world-renowned yacht builders Robertson & Caine. Among your choices you will find yacht models with modern amenities, sleek exteriors and spacious interiors ideal for an unmatched vacation platform. No matter the model or destination, rest assured that your yacht is fully equipped to make your journey an exceptional cruising experience.
You May Also be Interested in
Sail Charters
When you charter a yacht with The Moorings, you can harness the wind on a sleek monohull or a state-of-the-art Sail catamaran. Experience thrilling open-water passages or laid-back jaunts in the world's most amazing seaside destinations.
Crewed Charters
For the ultimate all-inclusive vacation experience, a Moorings Crewed Yacht charter comes complete with the expert service of a personal captain and gourmet chef. Enjoy complete relaxation aboard your own private yacht.
Travel with Confidence
From providing you with more contactless check-in solutions at our marinas to navigating you toward the best charter destinations, we are committed to getting you back on the water safely and comfortably. Learn more about our new safety and sanitization measures, flexible booking terms, and more...