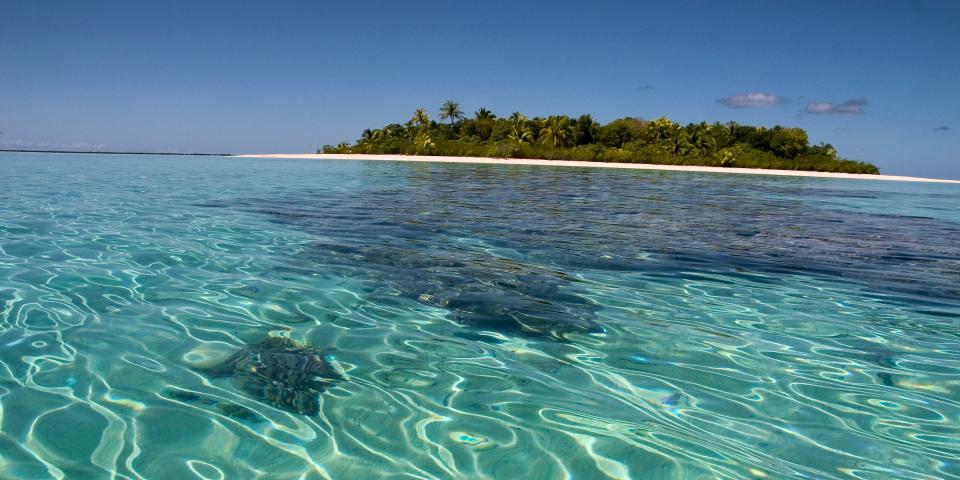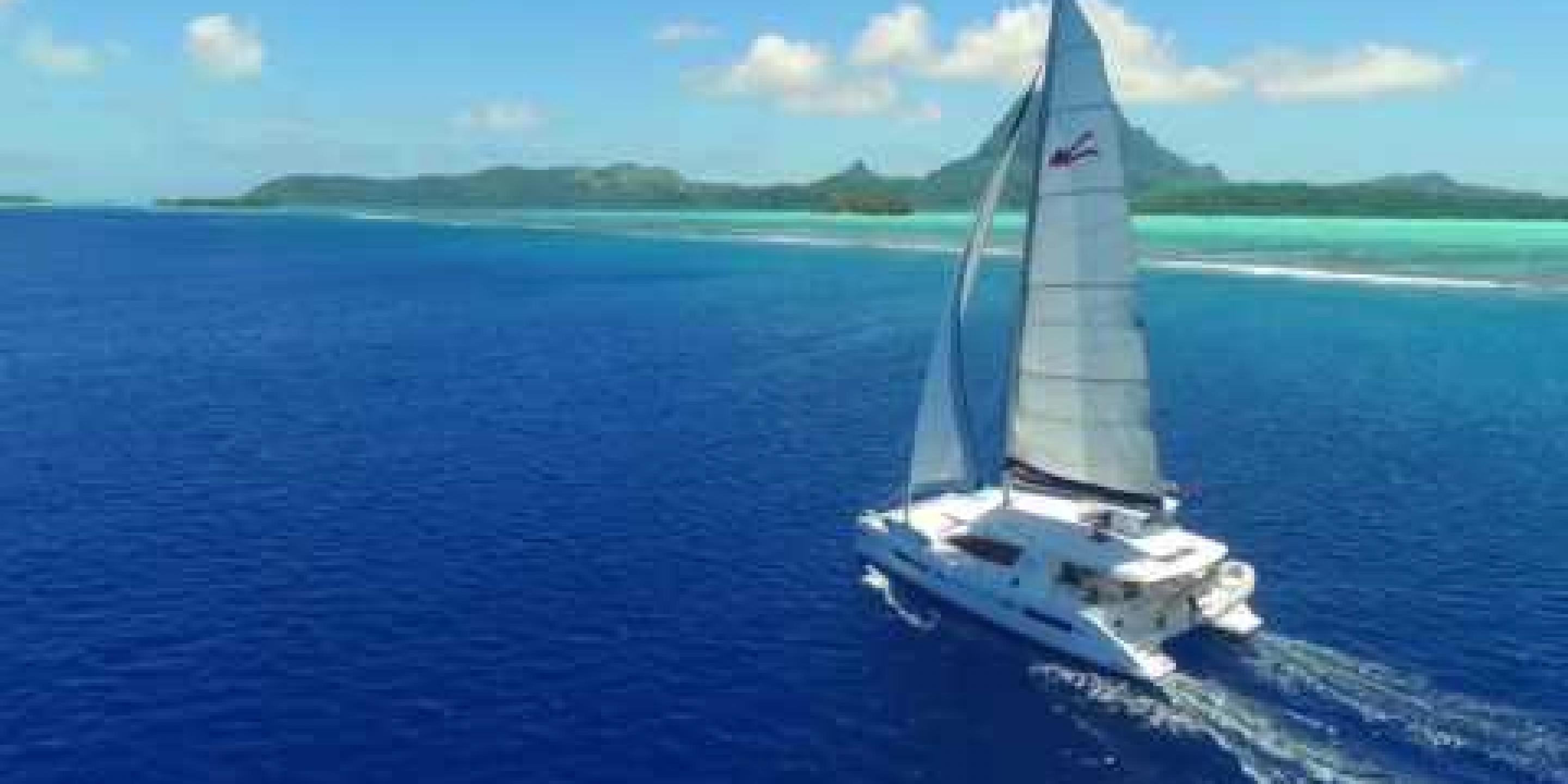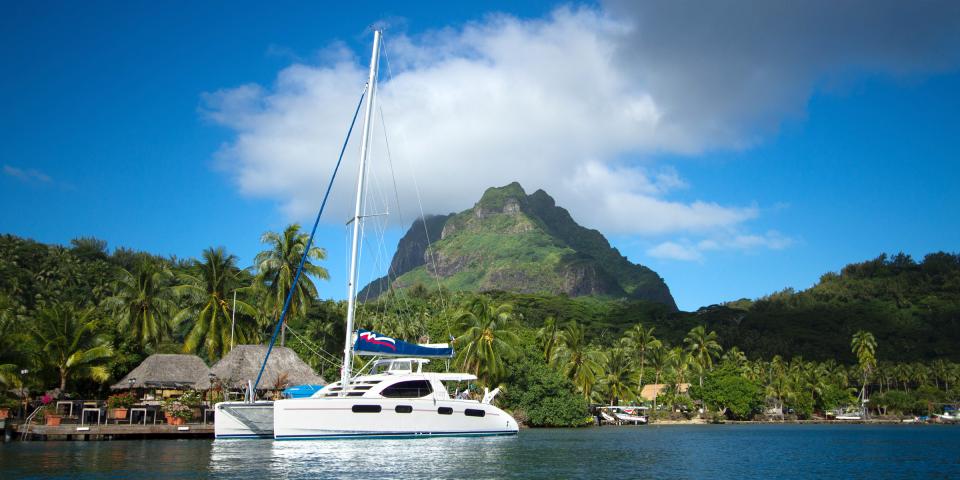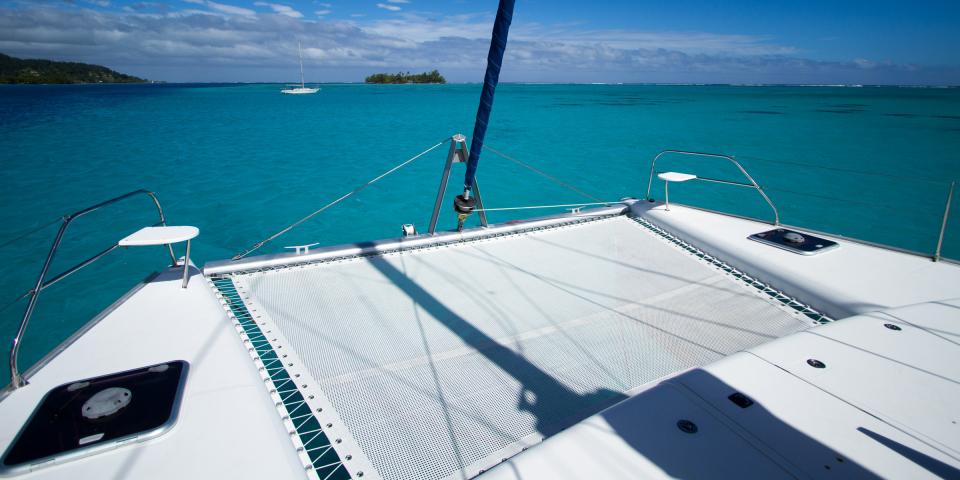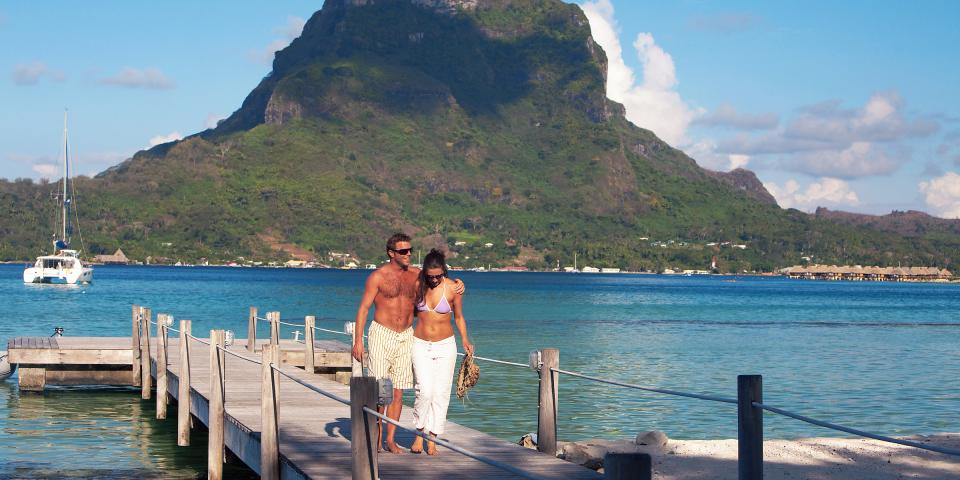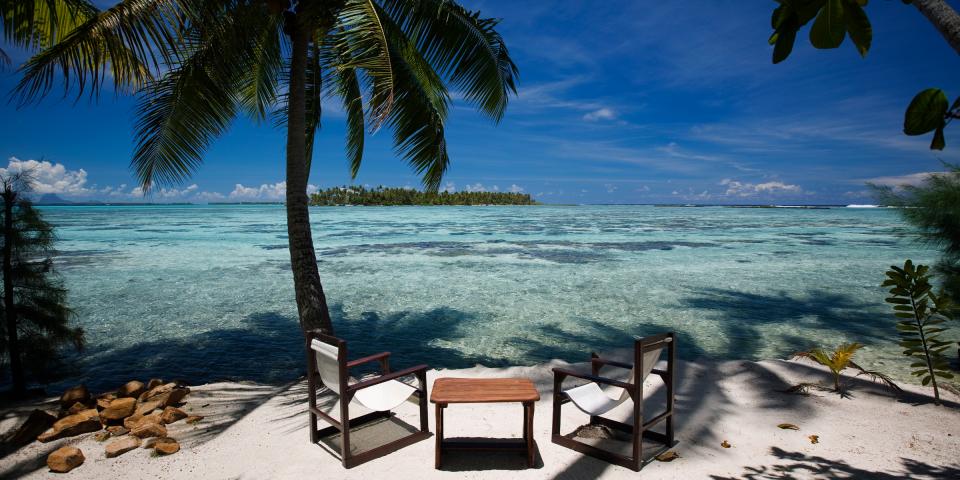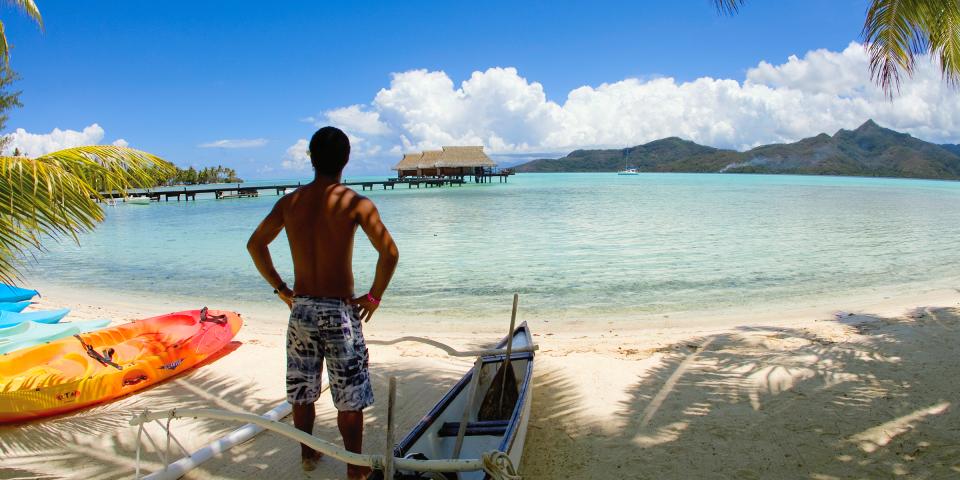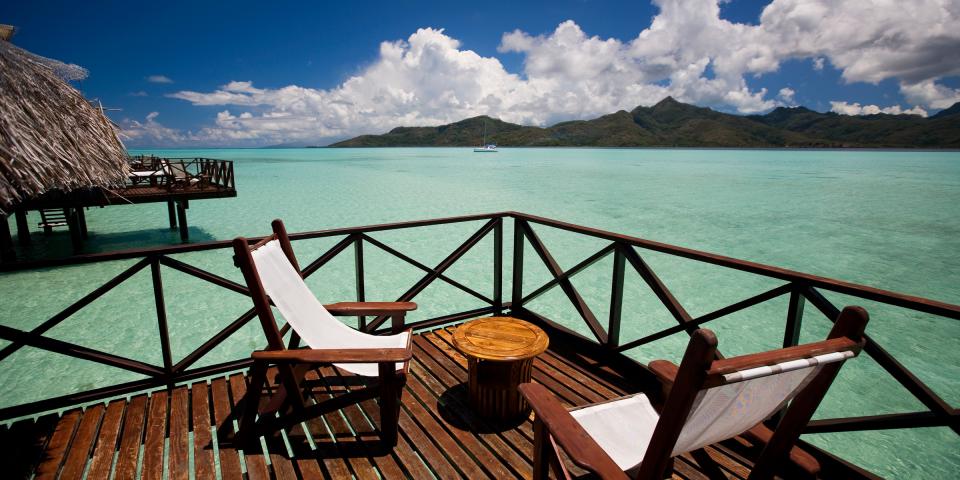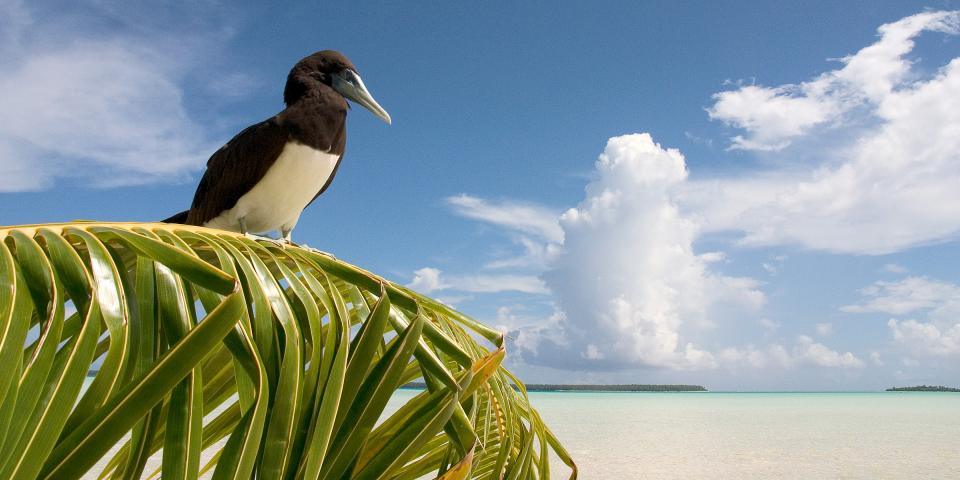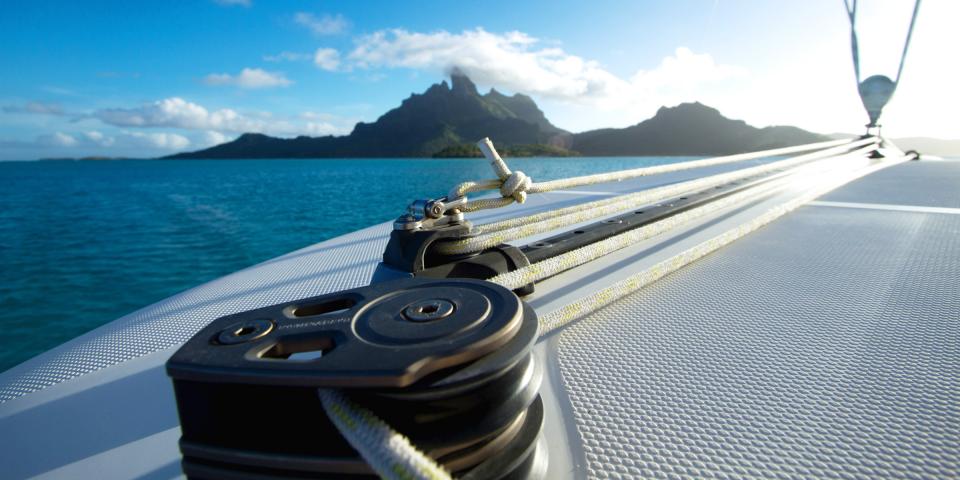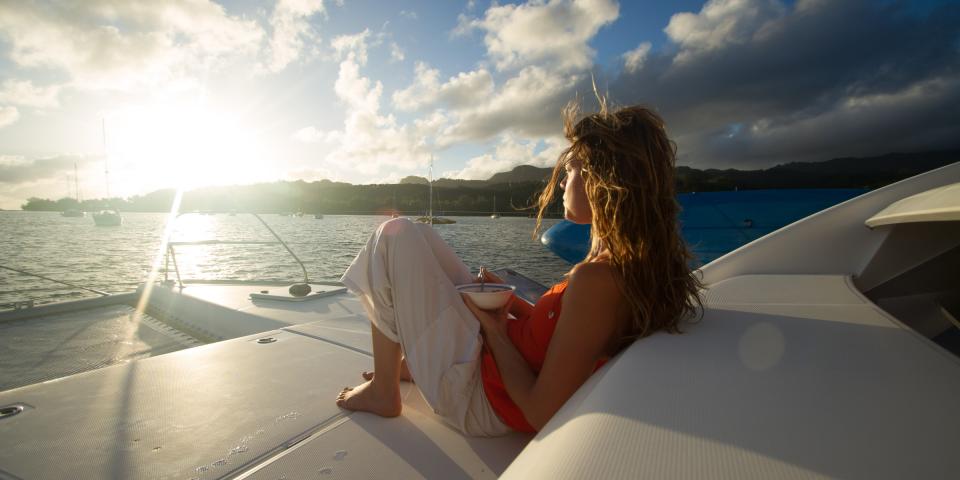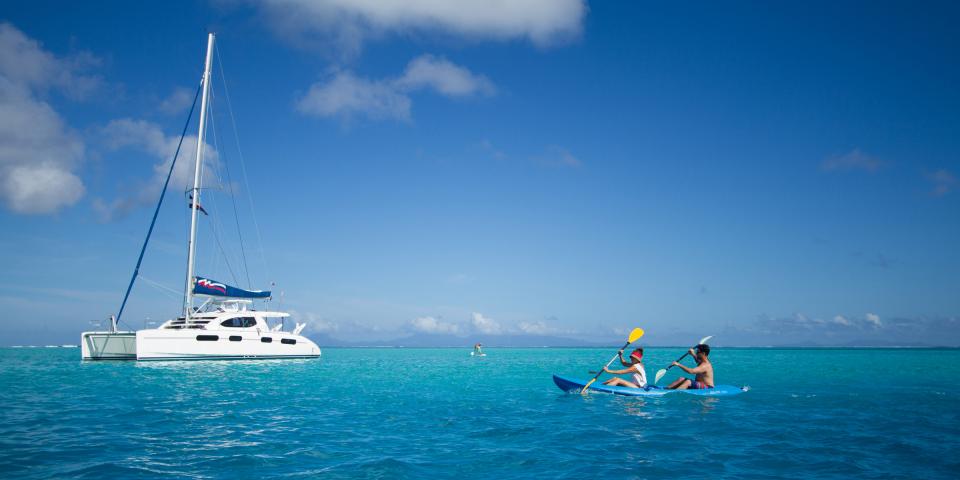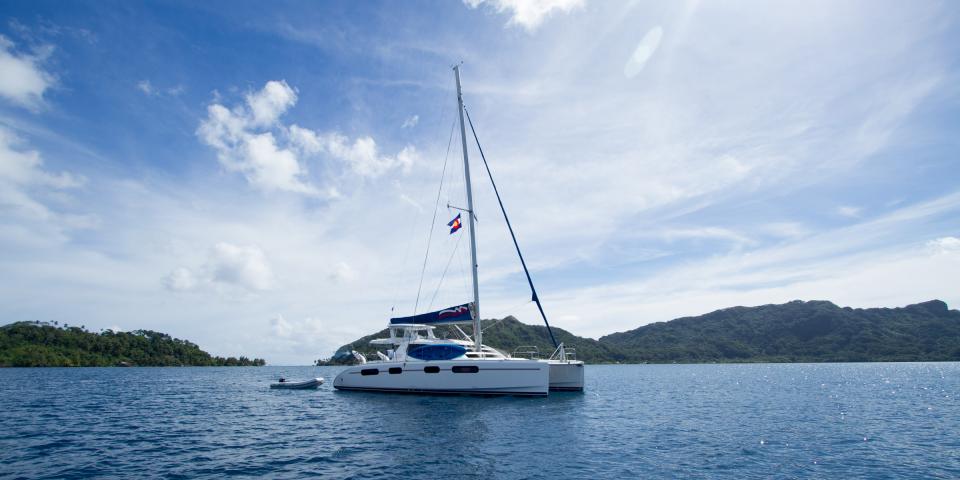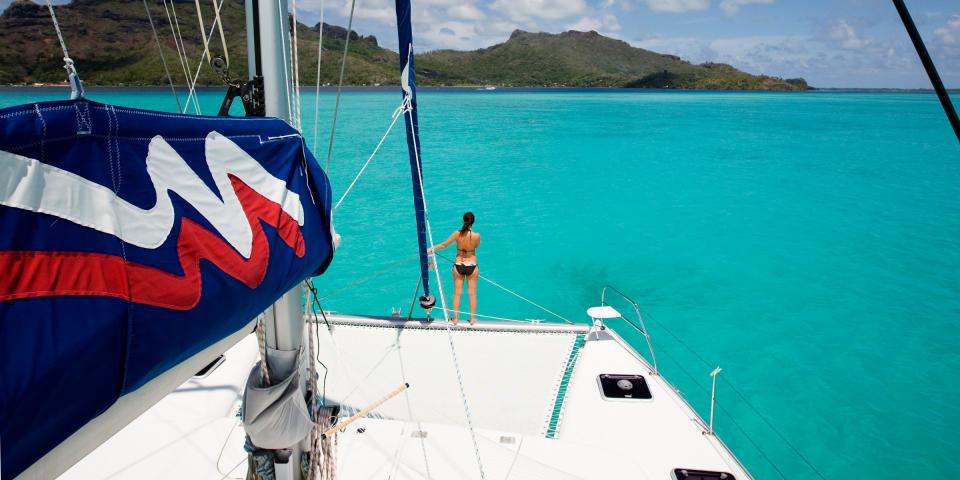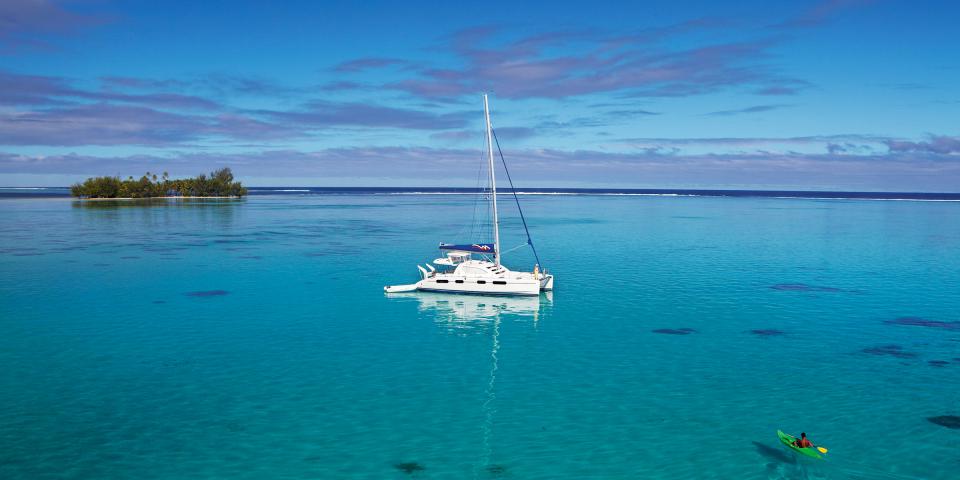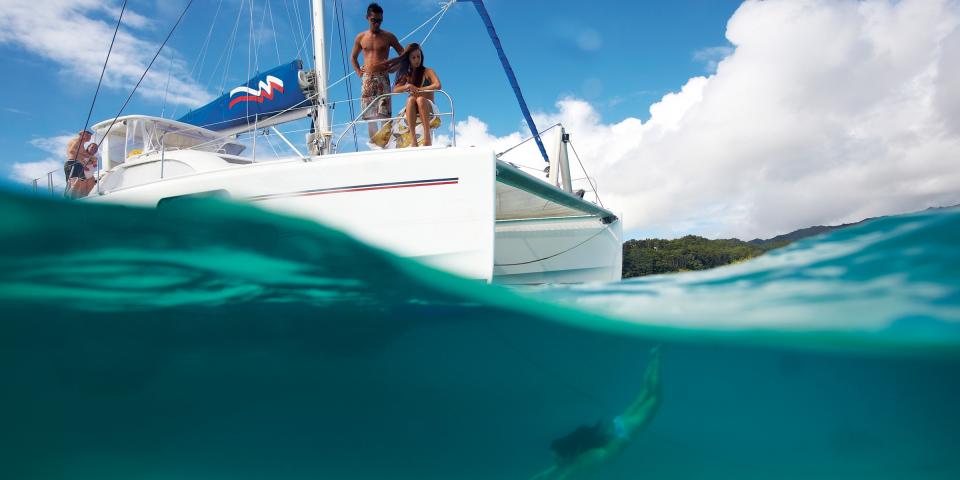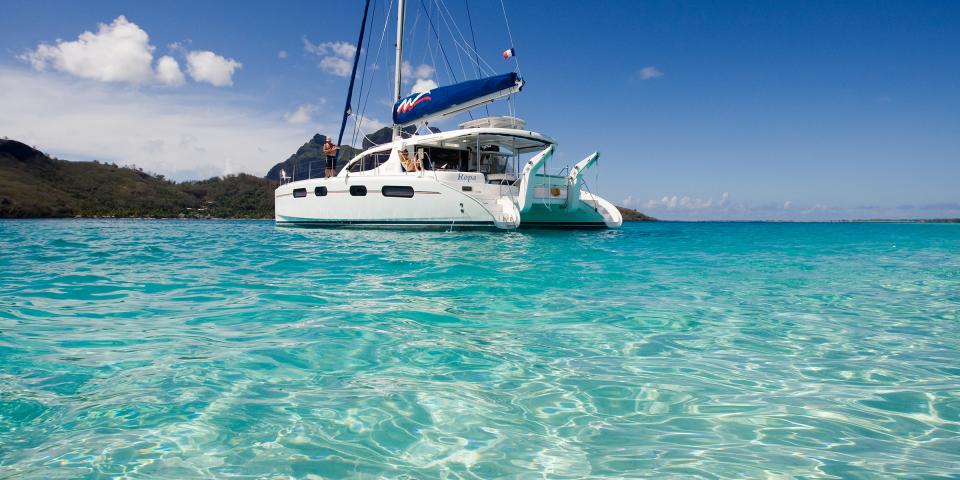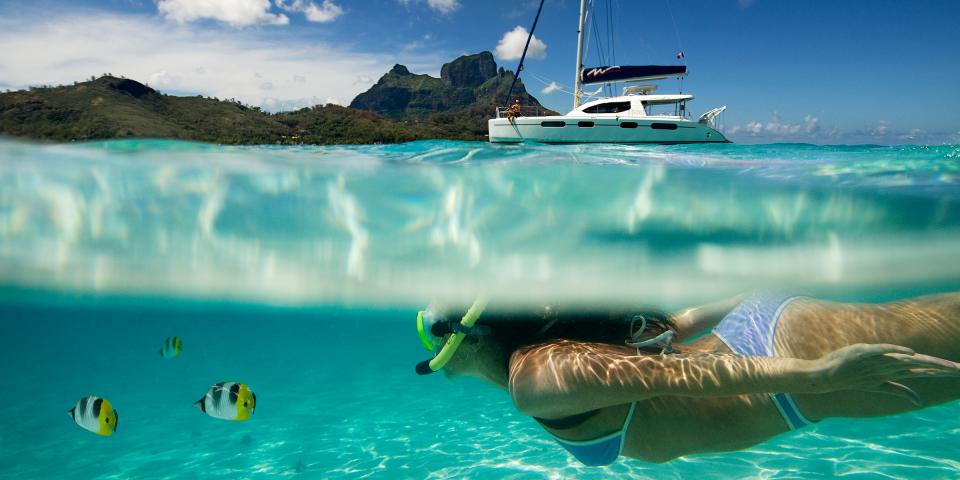 Overview
Situated midway in the Pacific Ocean between South America and Australia, French Polynesia is comprised of 118 islands in the Austral, Gambier, Marquesas, Tuamotu, and Society archipelagos spread out in an area roughly the size of Europe. 
Papeete on Tahiti is the capital. Within the Society group are Bora-Bora, Raiatea, Tahaa, and Huahine, the jewels of the exotic cruising grounds of a Tahiti sailing vacation. Because the islands are downwind from Tahiti they're known as the Leewards. The mountainous heights rise from the sea atop what remains of ancient volcanoes so old the craters have all but eroded into oblivion. Encircling barrier reefs provide a habitat for sea turtles, sharks, dolphins, porpoises, colorful hard and soft coral, and more than 500 species of fish, making the Tahitian Leewards one of the world's top snorkeling and scuba diving venues. Resorts, watersports, island tours, archaeological sites, and fine dining are just some of the delights of a Tahiti yacht charter.
Cruising in Tahiti
A Tahiti sailing vacation offers balmy easterly trade winds averaging between 15 and 20 knots throughout the year, virtually guaranteeing a relaxing sail every day in the calm waters behind the reefs and spirited sailing on open-water passages. Inside the reefs navigation is line-of-sight from one marker to the next, though a watchful eye on the chart is necessary, as is plotting courses on the longer passages between the islands. The tidal range is insignificant at less than one foot, which means currents are typically weak except in narrow passes through the reefs. A Tahiti yacht charter is well within the reach of sailors who have basic skills in coastal navigation. The beauty and unique character of these exotic waters lures less experienced and veteran sailors alike to return time after time for more adventures. Year-round temperatures range from 78°F to 80°F .
Tahiti Highlights
Although Bora-Bora, Raiatea, Tahaa, and Huahine are neighbors, each island has a slightly different ambience. Of course, the South Pacific beauty is a common trait. The exquisite reefs, motus, and beaches are too. But on one island the emphasis may be more on catering to the chic, while on another Nature is supreme. On still another the handiwork of local artists or the quiet reverence at a stone temple dating back to the earliest times of Polynesian travelers is in evidence. Together, the four treasures of the Tahitian Leewards are an enchanting cruising ground for a memorable Tahiti sailing vacation.