The Moorings offers a wide range of charter options to choose from and services to help make your vacation easy and unforgettable. Regardless of your experience, you can charter with The Moorings on our custom built fleet in any or all of our breathtaking worldwide destinations. 

View the sections below to find your ideal charter style, essential extras for your trip, important details & policies, and more…
Charter Bareboat - Skipper Yourself, Sail or Power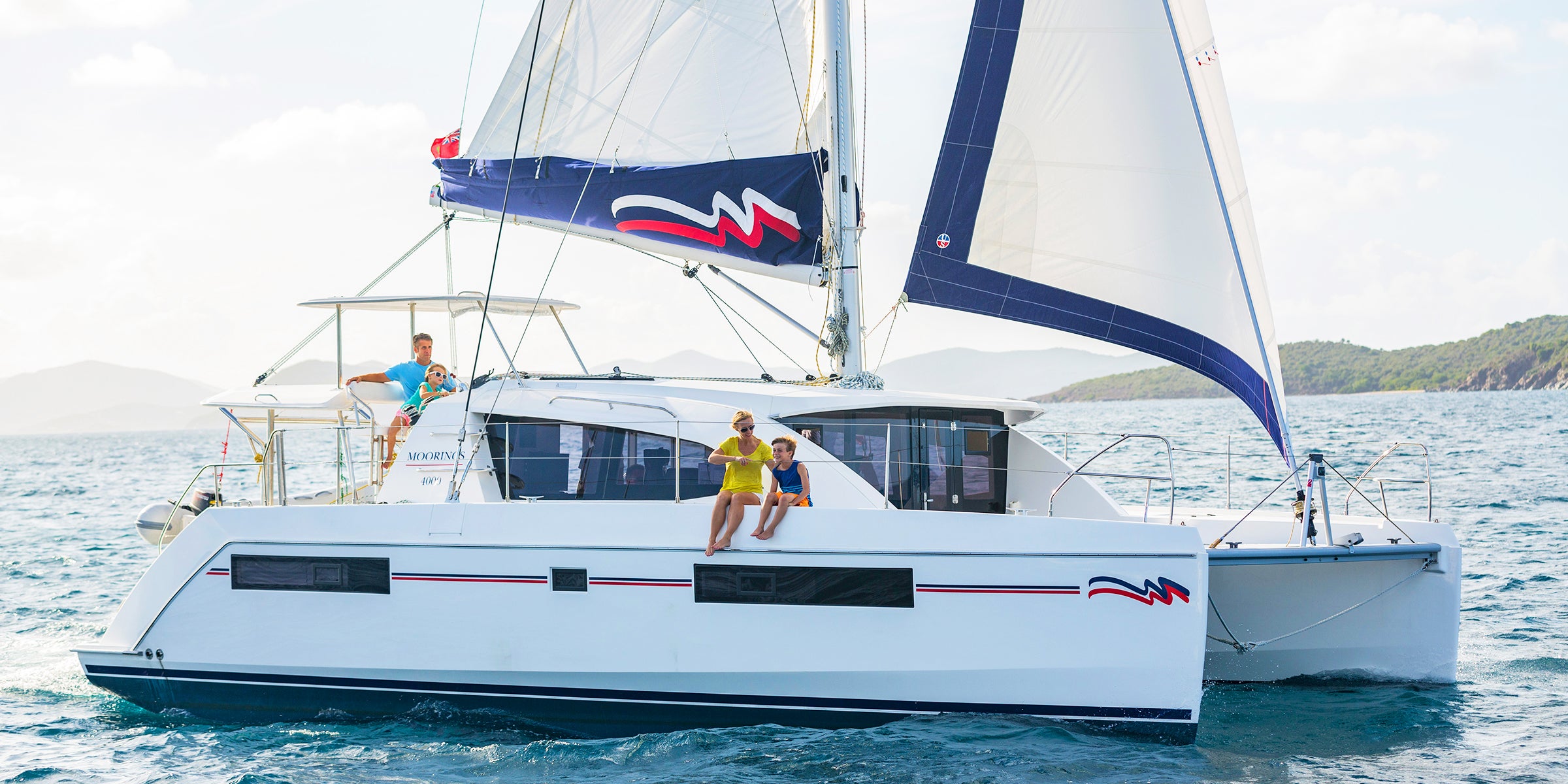 If you have sailed or boated previously, even if you have not spent much time as captain, you will likely qualify to charter one of our yachts. An understanding of basic seamanship, boat handling and navigation is all that is required for a yacht charter in many of our locations.

No formal certification is required for most regions. By completing our Sailing or Boating Resume and submitting it online, we will immediately inform you what size yacht you qualify to sail with us and which destinations are appropriate for your experience. Formal Qualifications are required for our destinations in the Mediterranean and in Belize. Please see the links to the right to learn more.
We will ensure you are completely comfortable before you leave the dock. Prior to departure, you will receive a detailed Charter Briefing on your cruising area and a full Yacht Orientation aboard your yacht on its operation
and equipment. If you wish, we will even provide you with a complimentary Moorings "Friendly Skipper" who will join you for up to a half-day on the first day of your trip at no additional cost.
Learn more about our "Friendly Skipper"
If you would like a hand to familiarize yourself with your yacht, or brush up on your crew's sailing skills, The Moorings provides an optional "Friendly Skipper" who will join you for up to a half-day on the first day of your trip at no additional cost.
Charter with a Skipper - Sail or Power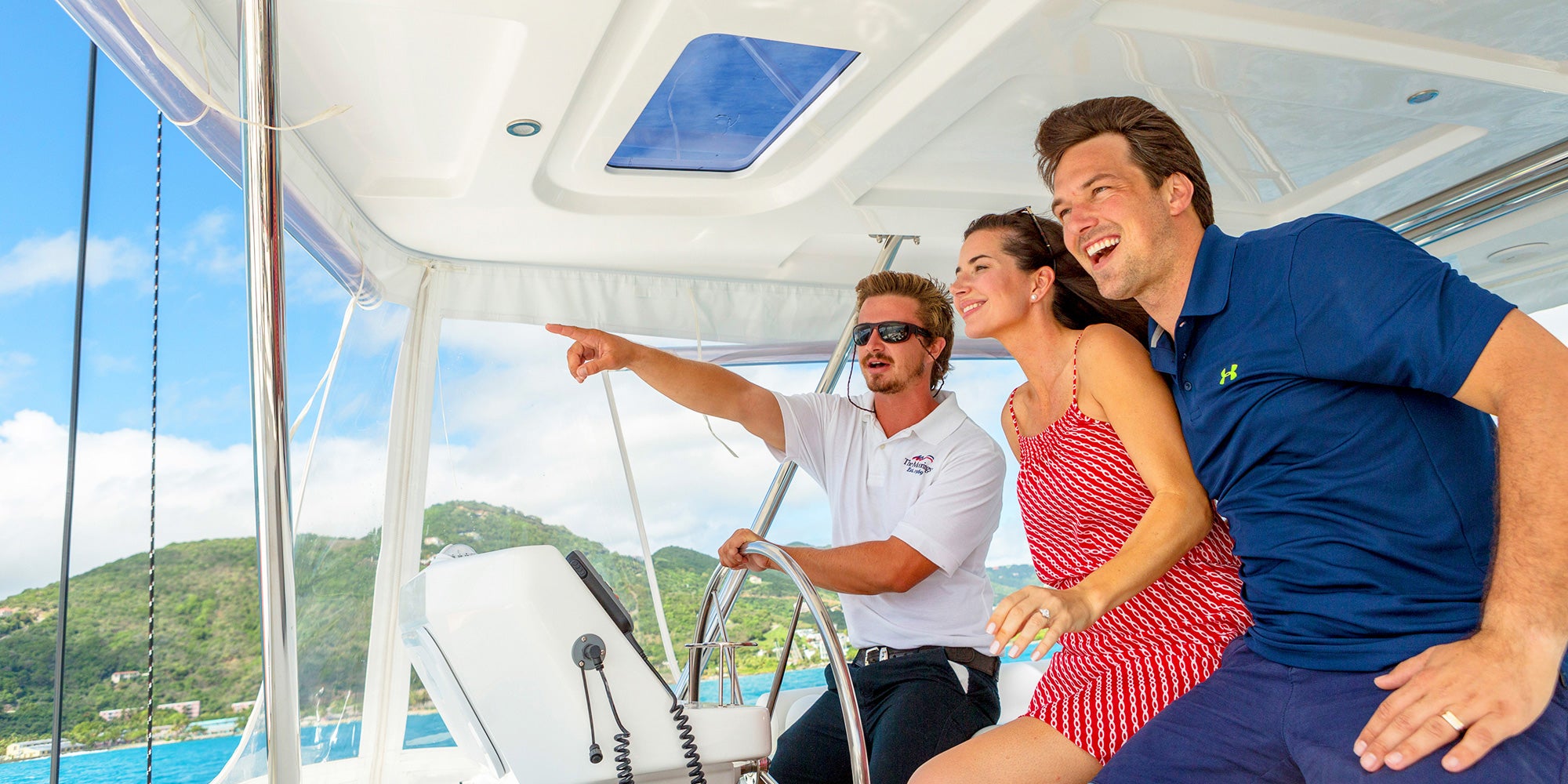 A charter with the option of a Moorings Skipper is an excellent choice if you have never chartered before, want to book a yacht that's larger than you're comfortable handling, or simply want more time for rest and relaxation.

You can still charter the yacht of your dreams — with a little help. Leave the work and responsibility to your Skipper, or choose to take the helm under the Skipper's guidance. With years of cruising experience and a wealth of local knowledge, our Skippers are the ideal guides to your cruising area.
Learn more about skippered yacht charters.
Charter a Crewed Yacht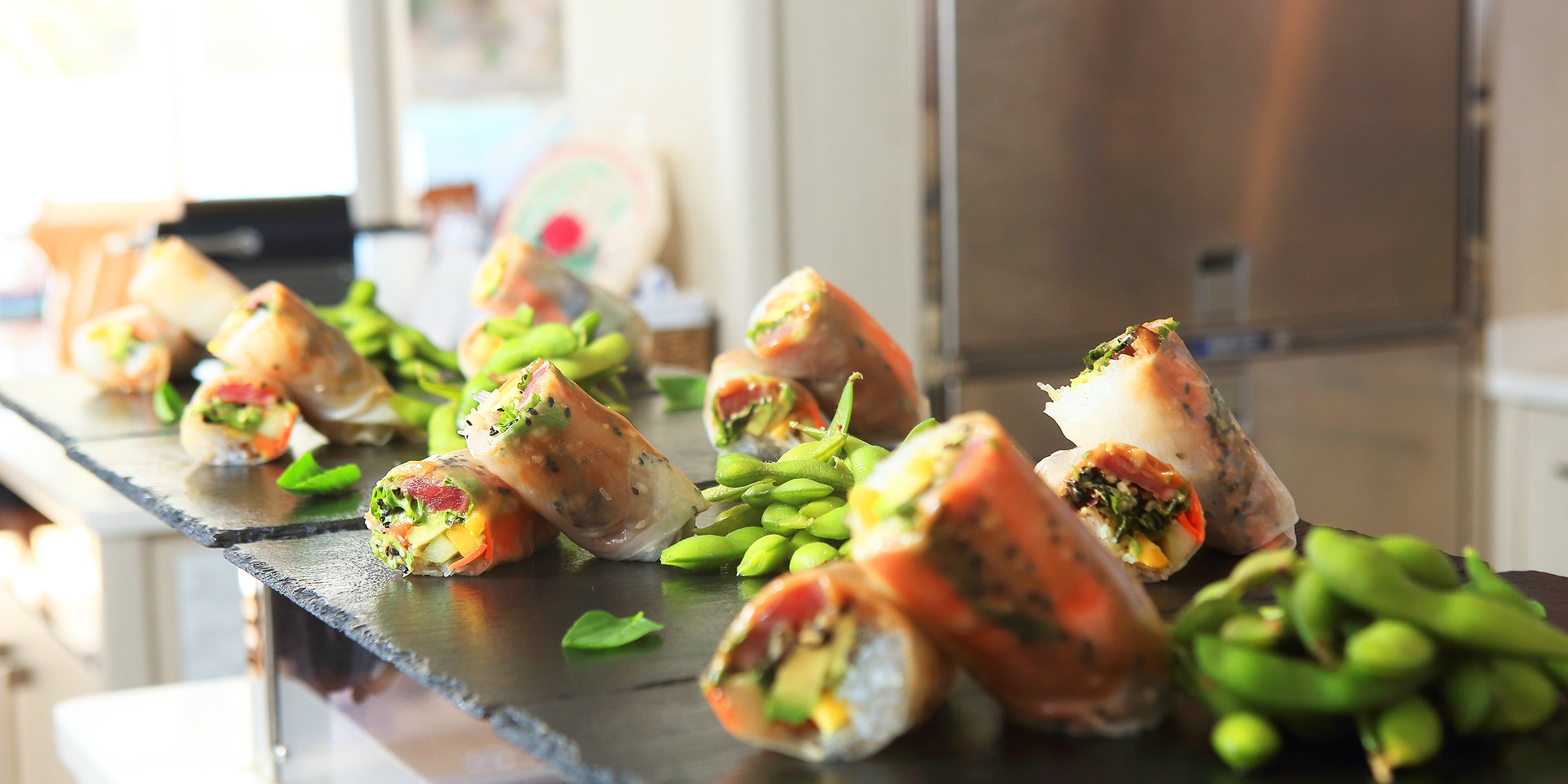 If you prefer to leave the helm to your professional Captain and take delight in the culinary pleasures of your private Chef, then a Moorings Crewed Yacht Charter is perfect for you. The utmost in personal service, premier yachts, and a deeply rejuvenating experience awaits you with the promise of memories that will last a lifetime. Every hour in paradise is yours to spend swimming, snorkeling, and relaxing at your own pace.
This all-inclusive experience not only provides you with a Captain and Chef, but all watertoys, food, snacks, drinks and cocktails are included as well. Your crew's excellent local knowledge will ensure you discover all the best places to go, at the best times to go there. Read more to see what is included on your Crewed Yacht Charter.
By-the-Cabin Crewed Charters
In the British Virgin Islands, you don't have to charter an entire Crewed Yacht to enjoy the amenities of our Crewed Yacht Charters. Our By-the-Cabin Charter packages, booked by the cabin, and are ideal for couples and singles alike.
Group Charters and Corporate Events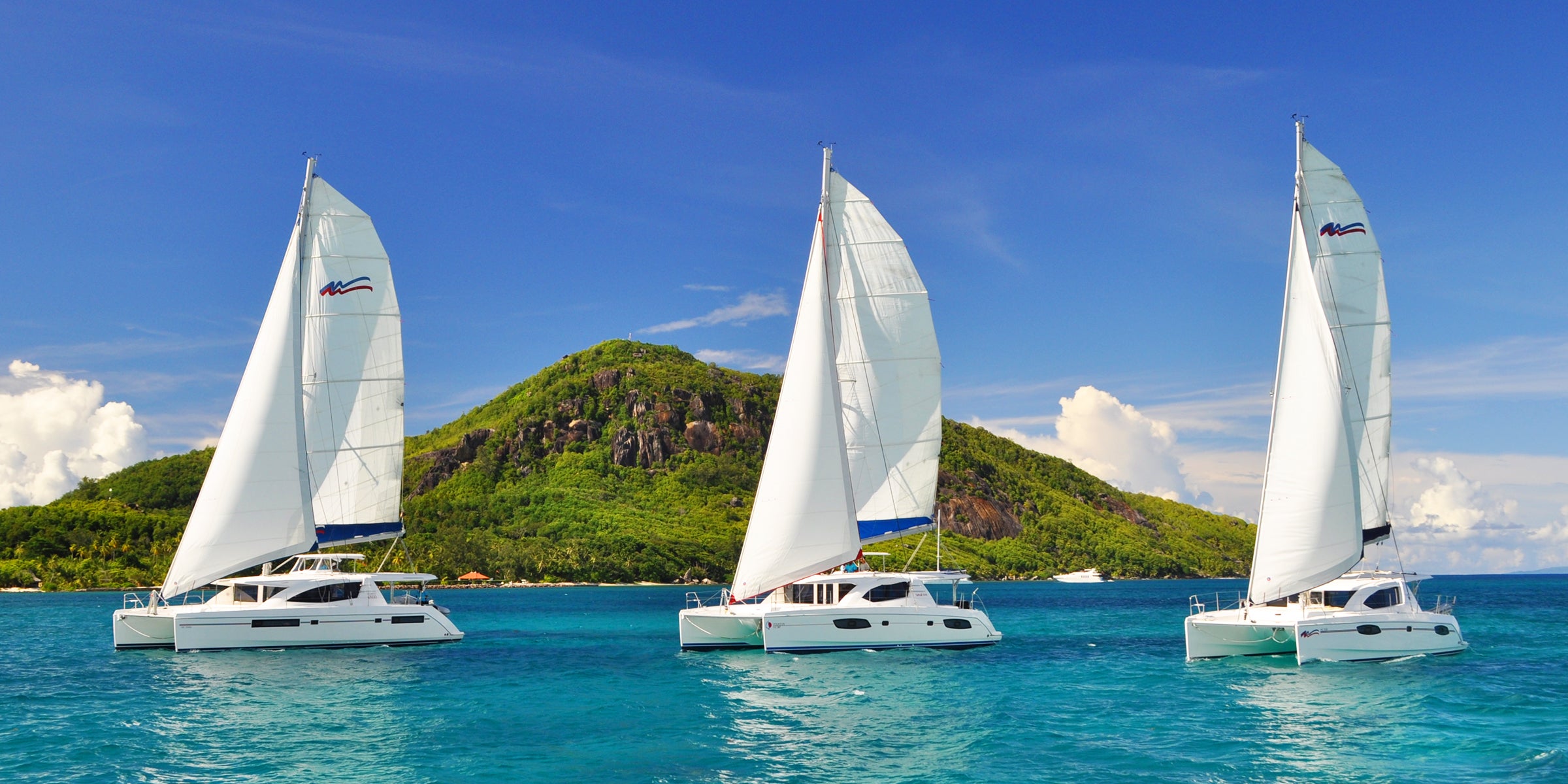 Looking for an unforgettable way to accommodate a large travel group or corporate team? The Moorings offers a range of options to help you create a one-of-a-kind group charter experience. Completely customizable with five or more yachts, a group charter can be organized to your needs with the help of our dedicated Groups & Incentives team. Select your desired destination and dates, then choose from Bareboat, Crewed or Power Yacht Charters. We can help you plan an itinerary, arrange meals and even facilitate air and hotel arrangements. From family reunions to business outings, your group will always enjoy the dedicated service and breathtaking destinations The Moorings has prided itself on for more than 40 years. Learn more about our Group Charters and Corporate Events.
Learn to Sail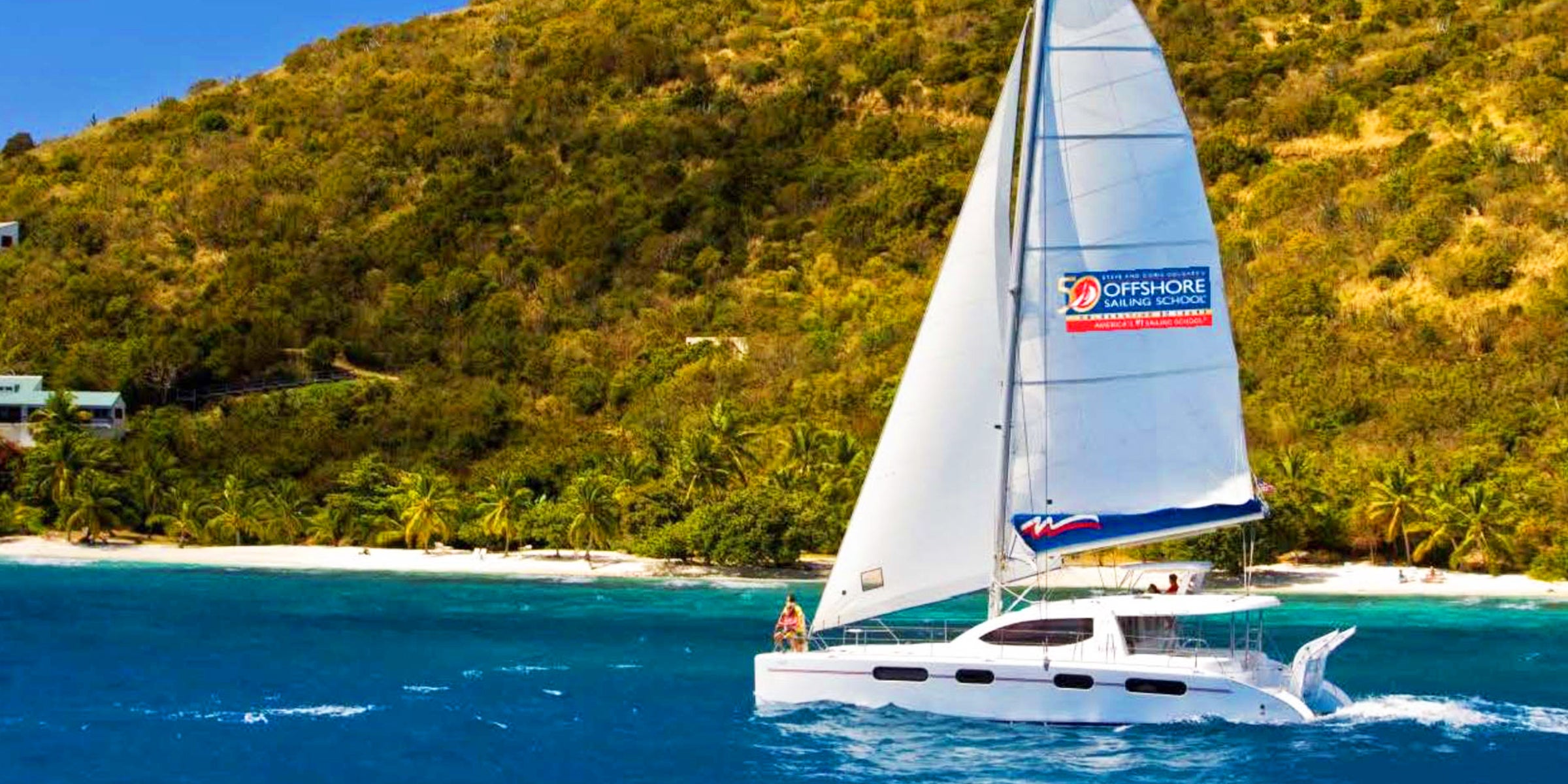 Not quite ready to take the helm or maybe you want to take your skills to the next level? A Learn to Sail vacation could be perfect for you. Offshore Sailing School, the official sailing school of The Moorings, will give you the skills to take the helm of a monohull or catamaran with confidence. With a variety of courses offered, Offshore Sailing School will provide you with their own Colgate certification and the nationally recognized US Sailing certification. And Offshore's exclusive "Fast Track to Cruising" course will get new sailors charter-ready in just one week! Check out our Bareboat Sailing Certification Courses!
RYA Power Cruising Course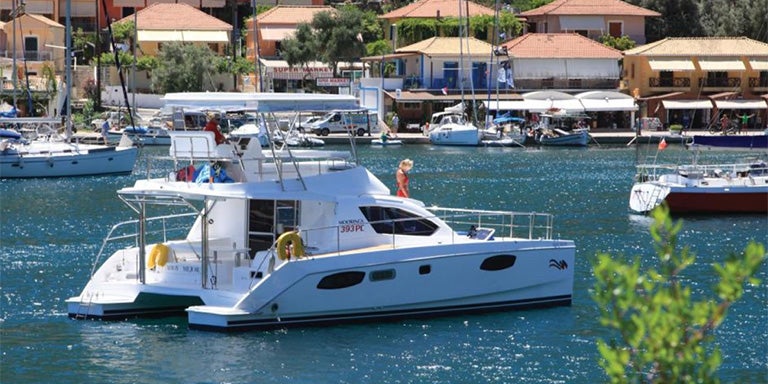 Earn a RYA power cruising certification on beautiful Agana, Croatia. Join one of our 7-day course for 5 days of hands-on, professional instruction – as well as time to practice and enjoy the scenery. Beginner and Intermediate course options are available. Space is very limited, so don't miss your chance to get RYA certified while on vacation. Learn More!