Our Heritage
Our story began in 1969 when Navy veteran and sailing enthusiast Charlie Cary decided to turn his passion into a new business. Starting with just six Pearson yachts, The Moorings offered travelers a unique way to explore the islands and experience the thrill of sailing. The Carys worked tirelessly to make this new concept successful. Living out of a small hotel right next to their marina in Road Town, the couple cared for each customer like family and, in turn, earned their longstanding loyalty. Soon enough, The Moorings started to grow. Charlie and Ginny expanded their fleet, offering larger yachts and Crewed charters while hiring staff from the local community to help carry the company into the future.
We have put together some of the most important milestones of our journey for you here.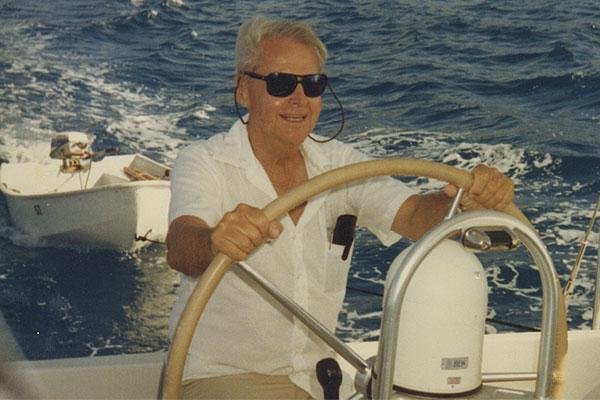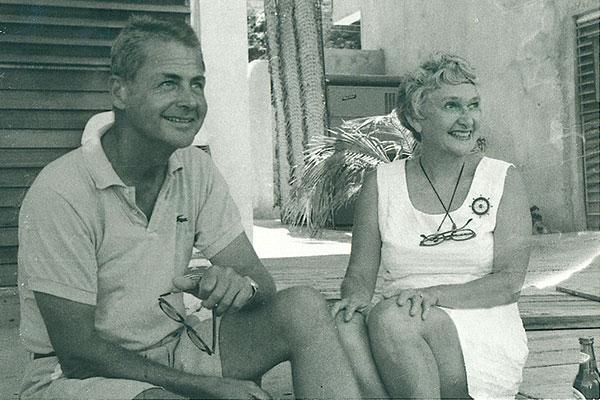 Today, after more than 50 years at sea, The Moorings has established its reputation as the world's premier yacht charter company. Our award-winning charter fleet now includes more than 400 yachts in 20+ destinations across the globe. Whether it's a self-skippered monohull; a Sail catamaran with a skipper at the helm; a high-performance Power catamaran or a Crewed yacht with a captain and chef—we're here to make your time on the water truly unforgettable.
Why Choose The Moorings
Hassle-Free Reservation Process: As a full-service travel company, we are glad to assist with everything from booking the yacht itself, to arranging flights, hotel accommodations, food & beverage services, and watersports rentals—all with upfront pricing and no hidden costs to ensure there are no last-minute charges during your vacation.
50 Years of Experience: With more than 50 years of experience providing yacht charters all over the world, we have a knowledgeable sales team and diligent operations staff dedicated to making your unforgettable vacation on the water a reality. Our Vacation Planners regularly visit our charter destinations, so they are able to share their first-hand tips and recommendations to help guide you through the planning process.
Largest Matched Fleet in the Charter Industry: The Moorings is world renowned for our award-winning fleet of yachts, custom-designed for charter vacations by our exclusive partners at Beneteau and Robertson & Caine. When you come aboard with us, enjoy peace of mind knowing your yacht is built to exact specifications and is uniform across all global destinations.
The Best Charter Destinations: Our destinations have been carefully chosen to provide you with an unforgettable, safe, and seamless experience. With charter bases located in over 20 of the world's top cruising grounds, we make it easy for guests of all skill levels and travel styles to select a destination that suits their every need.
A Variety of Vacation Types: Whether you are looking to sail yourself, take the helm of a power catamaran, or relax on an all-inclusive Crewed yacht, The Moorings is the only global charter company in the world that offers all three charter options. Our Vacation Planners are happy to help you choose the right type of yacht vacation for you.
Dedicated Loyalty Program: The Moorings has established partnerships with a variety of businesses all over the world to provide our guests with exclusive savings during their vacation. When you charter with us, you become part of our Moorings family and receive your own Captain's Rewards membership card. The card allows you to receive special discounts and savings at preferred partner locations, plus, Captain's Rewards Members always save 5% on future charter bookings.
Unrivaled Service on the Water: We strive to make your vacation experience as seamless and relaxing as possible. In addition to regular chart briefing and boat briefing sessions, our unique "Friendly Skipper" program offers a guided walkthrough of your yacht prior to departure, ensuring you feel confident and comfortable for a stress-free start. Should you require assistance while out on the water, rest assured we are standing by, with customer service on-call and chase boats available to provide timely service. Learn more here.
Charter Starter Kit: Every Moorings charter begins with an essential starter pack, including:
Initial fresh water, fuel, cooler and bagged ice
Toiletries, dishwashing liquid, garbage bags, paper towels, matches, sponges and toilet paper
Bath towels, beach towels, hand towels, sheets and linens
Dinghy with outboard to get you to and from shore
Cups and glasses, dishware, cookware, and cooking utensils
Innovative Design: Your yacht is your home on the water, and every detail matters. Our catamarans offer carefully thought-out features not found in other charter fleets, including:
Forward cockpit seating and forward access doors from the galley, offering easy-access to the bow and improved air circulation throughout the yacht
Interior/Exterior living spaces, allowing you and your guests to fully enjoy life in paradise from the comfort of your yacht
Our Power catamarans offer full-size, hard-top flybridges complete with helm station, wet bar, electric grill, and u-shaped seating, as well as access to a sunbathing platform, creating an optimal living space for everyone on board to enjoy together.
Fuel Efficient Yanmar diesel engines allow you to get where you need to go in style, while maximizing fuel-efficiency, saving you money on fuel while on charter.
Our yachts stepped-hull design optimizes performance in the water by providing smooth, unbroken surfaces and ensuring you cut through waves properly, without sacrificing interior volume.
Our helm stations are designed for 360-degree visibility, and ease-of-use, with electronics within easy reach, and all lines fed directly to the captain. The hard-top helm is open to the main living spaces of the yacht, allowing for conviviality between captain and crew.
Upgraded Features: Many of The Moorings newest yachts in the Exclusive and Exclusive Plus category offer unique upgraded features to take your time on the water to the next level, including:
Complimentary WIFI in select destinations
Fitted cushions
Underwater lights
Electric dinghy lifts
Individual cabin-controlled air conditioning
USB ports
Audio speaker system throughout the yacht
Digital control panel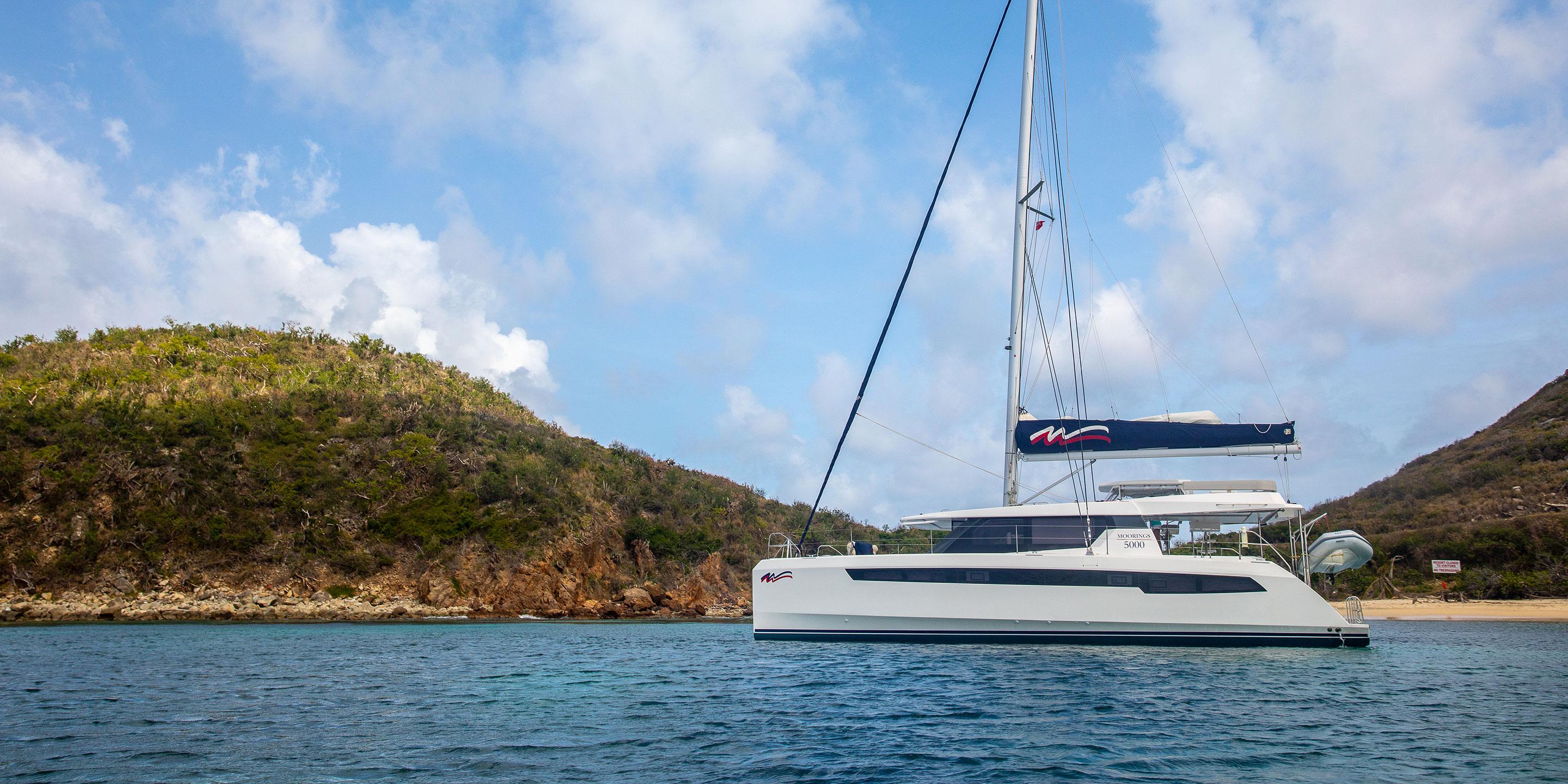 NEWEST FLEET IN
THE INDUSTRY
Starting with just six monohulls in 1969, The Moorings fleet now expands across the globe with more than 400 active yachts. We only partner with the best boat builders to provide you with the high standards of comfort, performance, and ease of use. Moorings monohulls are crafted to our strict specifications by Beneteau. We work in close partnership with world-renowned yacht manufacturer Robertson and Caine to produce award-winning sail and power catamarans. Each yacht carries state-of-the-art equipment and a variety of on-board amenities. Every boat in the fleet is professionally maintained and most have been in service for 3 years or less. Nearly all yachts are retired after 5 years.
Preview The Moorings Fleet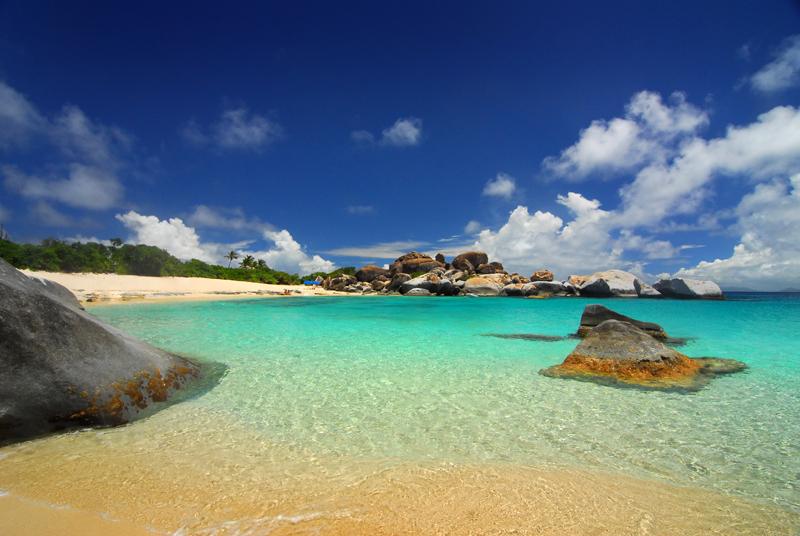 STUNNING
DESTINATIONS
With more than 20 locations throughout the world, The Moorings has a destination to suit every traveler's particular interests. Take off to the Caribbean and voyage through crystal blue waters and palm-studded coasts in the British Virgin Islands, Bahamas or St. Martin. Escape to the Mediterranean and explore the timeless history of destinations like Greece and Italy. Venture to the Far East and explore the lush jungles of Thailand or, charter exotic lands like Tonga, Tahiti and the Seychelles. On a private yacht, the possibilities are as limitless as the horizon. We'll even help you plan the perfect itinerary, so you can be sure to experience all of the best attractions your destination has to offer.
Explore our Global Destinations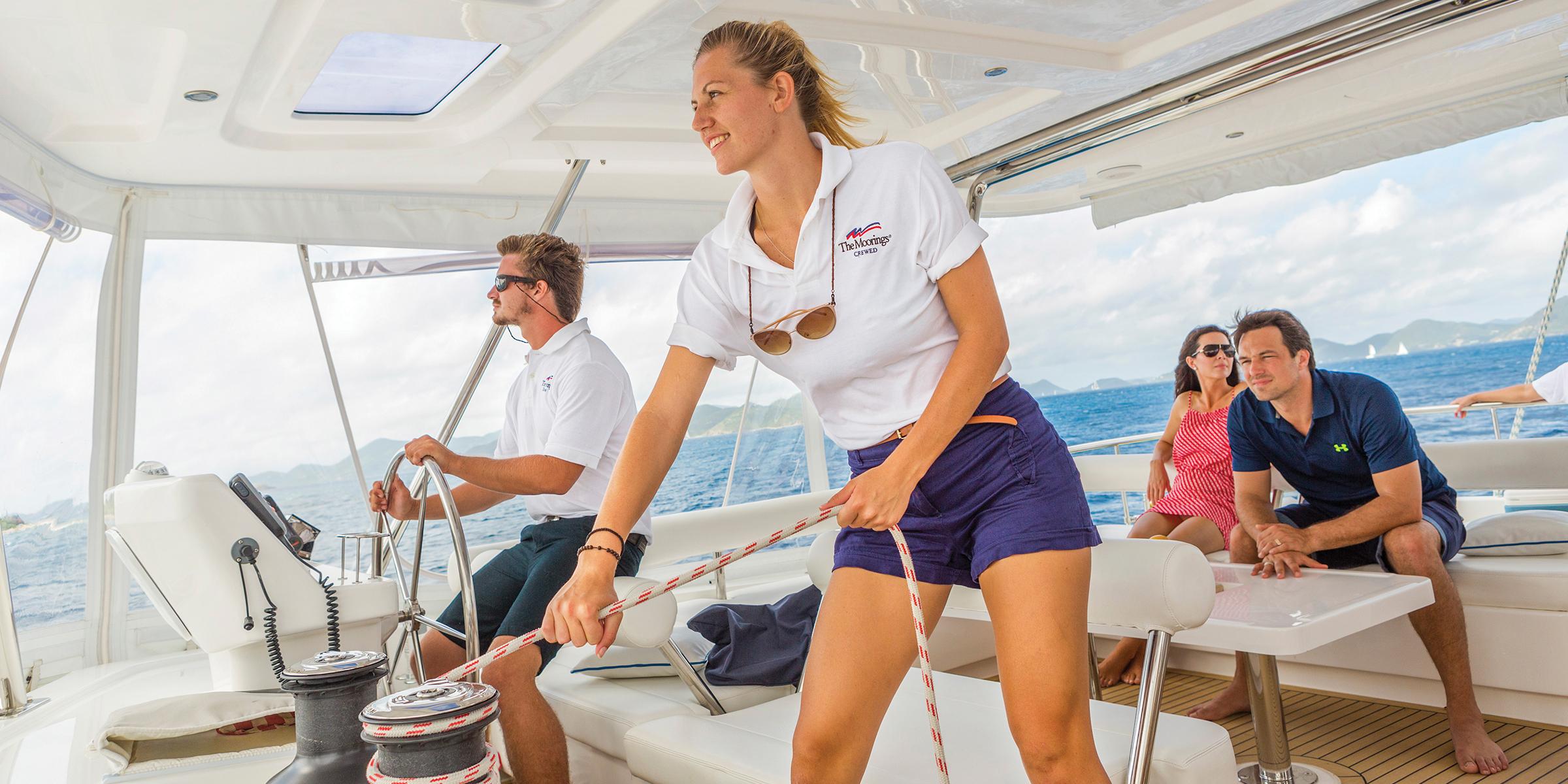 IMPECCABLE CUSTOMER SERVICE
From your first inquiry to the moment you return home, we strive to provide all of our guests with unsurpassed customer service and an experience that's nothing short of unforgettable. Enjoy our Provisioning services, water toys, and convenient entertainment packages, all of which can be added to your charter at time of booking. The Moorings is also a full service travel agency, so we can even help to arrange flights, hotels, transfers, and land tours. Once you arrive at your base, our friendly staff will gladly assist with any of your needs prior to boarding. With our comprehensive travel insurance plan and our on-site 4 hour commitment, you can be confident that you will enjoy a worry free charter experience.
Learn more in our Charter Guide
About Travelopia
The world's largest collection of specialist travel brands, Travelopia is at the forefront of the travel industry. The collection includes brands in six travel sectors: Expeditions, Tailormade, Marine, Education, Events and US Tour Operators. Each of Travelopia's 50 independently-operated brands create unique experiences for travellers seeking adventure in spectacular destinations around the globe.
From navigating waterways to breathtaking wildlife encounters, travellers can do more, in more places than with any other group of travel brands.
The Moorings is proud to belong to Travelopia's Marine division that specializes in bespoke water-based holidays and yacht ownership opportunities around the world. Discover Sunsail - another specialty brand within our Marine division.
E-Newsletter
Sign up for the latest travel news and trends!
Brochure
View The Moorings Annual Brochure
Customer Reviews
View The Moorings Customer Reviews