BVI Provisioning Store
All provisioning orders should be placed no later than 14 days prior to the charter start date.
Provision your yacht before you arrive to save valuable vacation time. We offer many a-la-carte options as well as a Charter Starter package for BVI charters. 
Provisioning Store for Other Destinations*
Start your charter as soon as you arrive by purchasing food and beverage in advance for most of our other destinations at our Online Provisioning Store.
*Online provisioning services are not available in the following destinations: Antigua, Greece, Martinique, and St. Thomas.
• Easy - Browse and buy a variety of dining packages, a la carte items and vacation essentials in just a few clicks.
• Convenient - After hours of travel, the last thing you probably want to do is grocery shop in a new and foreign destination. Purchase online and we'll stock your yacht with your entire order, meaning you get more time, and less stress, when you're finally out on the water.
• Something for Everyone - Whether you're chartering with a spouse, family or friends, we're proud to offer provisioning options for every preference and certain dietary restrictions.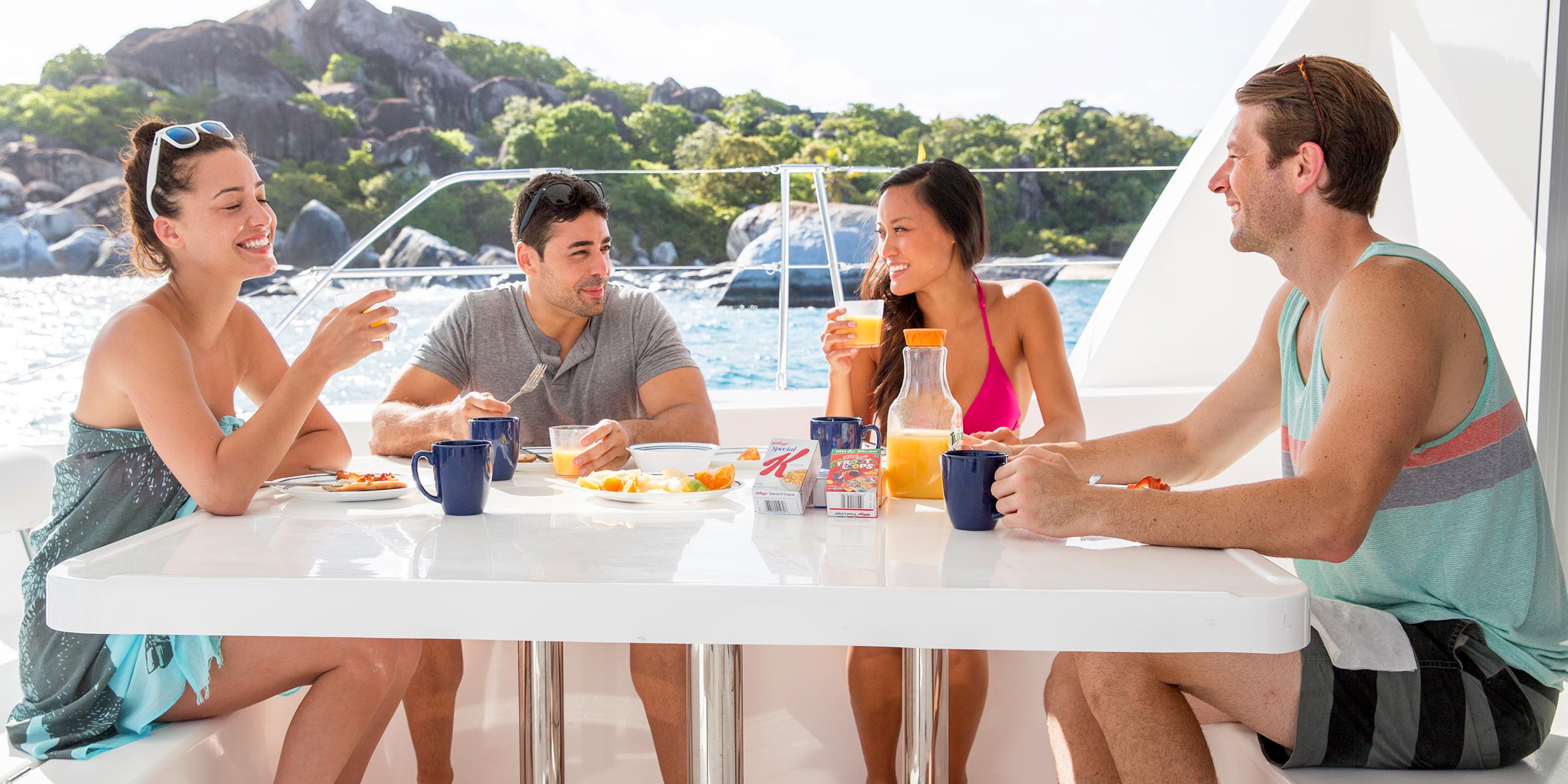 Cover the bulk of your dining needs from an array of a-la-carte items for breakfast, lunch, snacks, and dinner for everyone aboard. Available supplies range from locally sourced produce to prepackaged entrees, beer, wine, liquor, and other vacation supplies.
Complimentary Care Package
As part of every charter with The Moorings, you will receive a complimentary Moorings Care Package that includes ice, paper towels, garbage bags, matches, bath soap, toilet paper, sponges, dishwashing liquid and insect spray.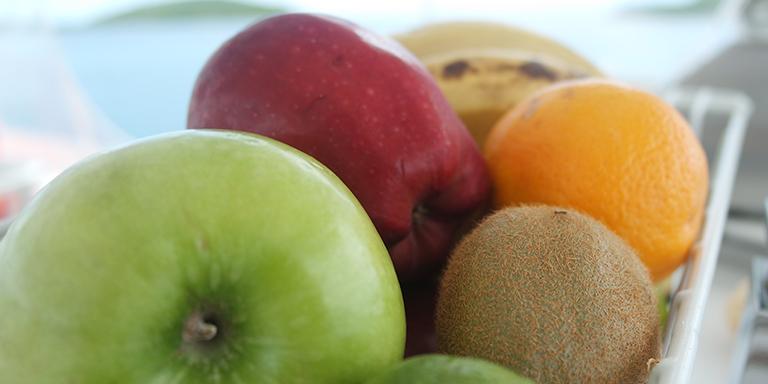 Charter Starter Kit (BVI only)
In the BVI charter guests have the option of purchasing The Moorings "Charter Starter Kit" which provides travelers with condiments, olive oil, spices, paper plates, napkins, disposable wipes, aluminum foil, charcoal, lighter fuel, and cleaning products. Enjoy your meals aboard without the hassle of buying supplies along the way or worrying about packing beforehand. (In all other destinations these items are available as a-la-carte options in the shopping menu).
How to Shop
All provisioning orders should be placed no later than 7 days prior to the charter start date; 14 days in the BVI.

Visit either BVI Provisioning Store or Other Destinations Provisioning Store
Choose your charter destination from the drop-down menu in the top right-hand corner on the store website. 
If this is your first time ordering on the site, click "Create an Account" in the "Start Shopping" field of the page and enter your information 
If you're a returning shopper, simply log in using your pre-existing email and password
Then browse and select from a wide variety of food, drinks, and other galley supplies 
Check out and rest easy knowing your order will be delivered directly to your yacht