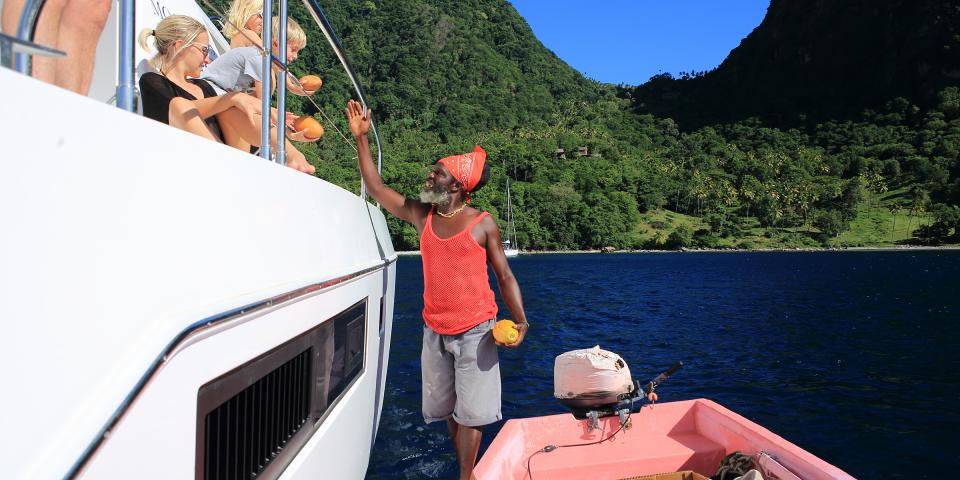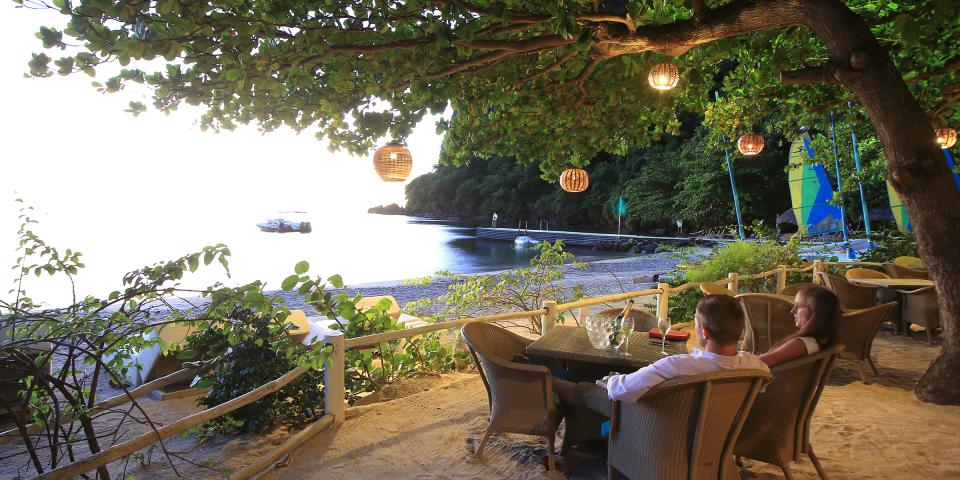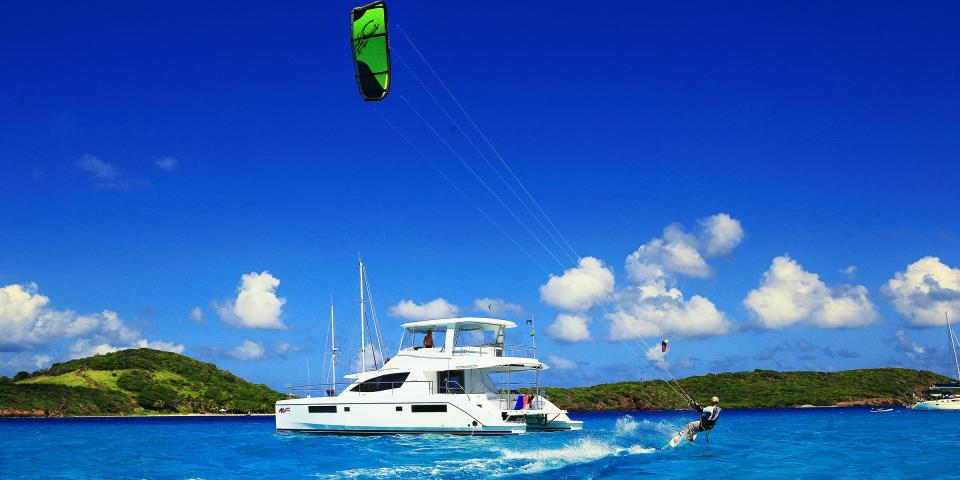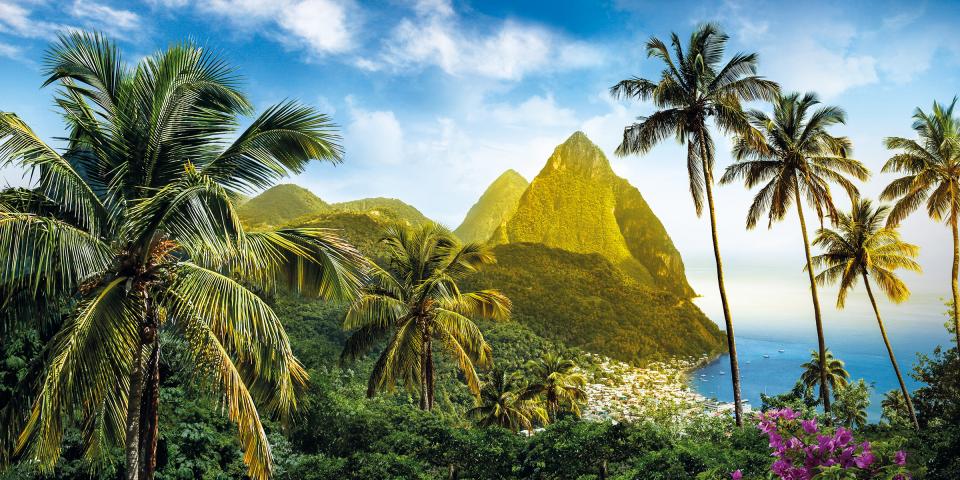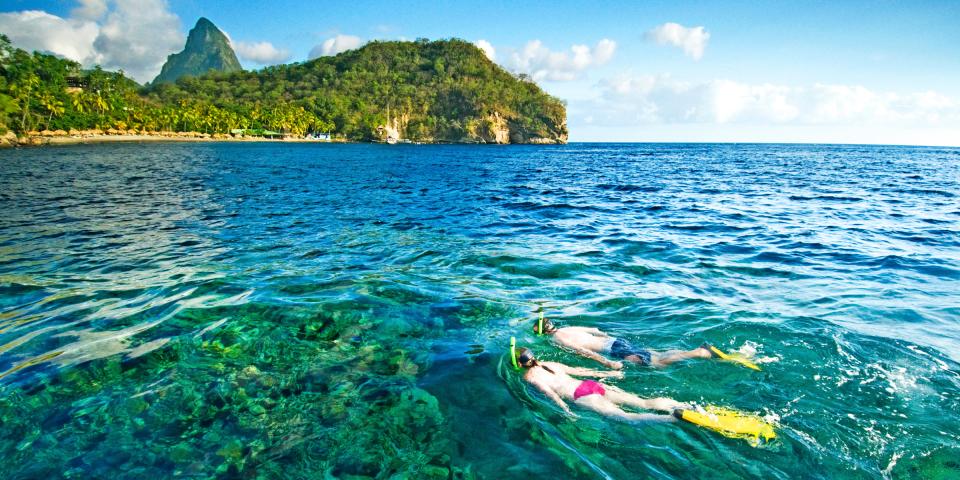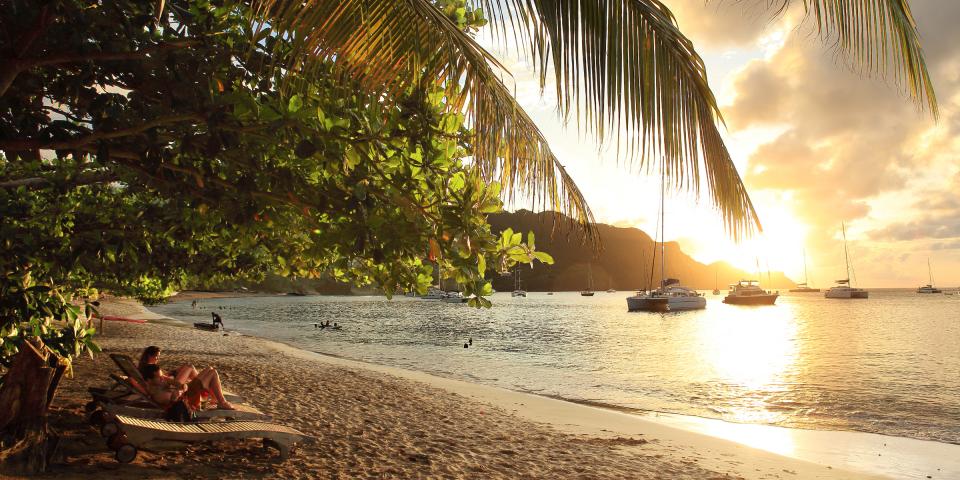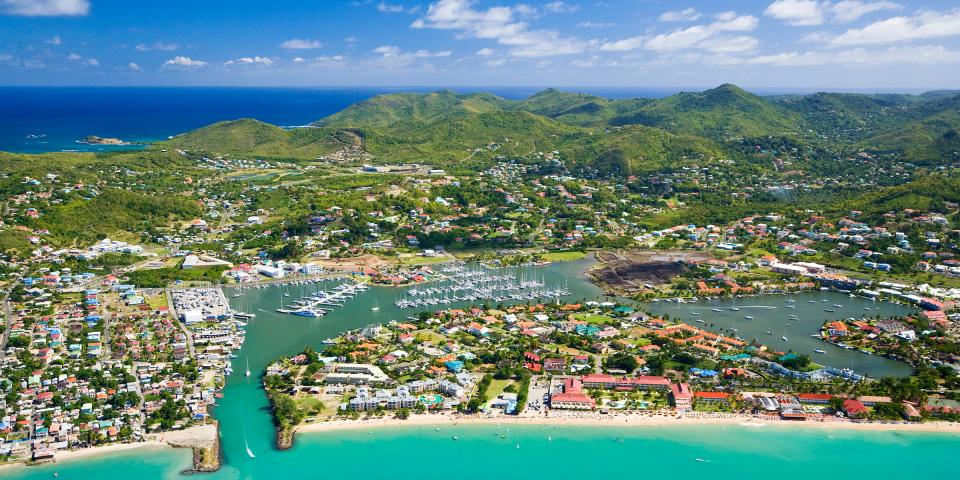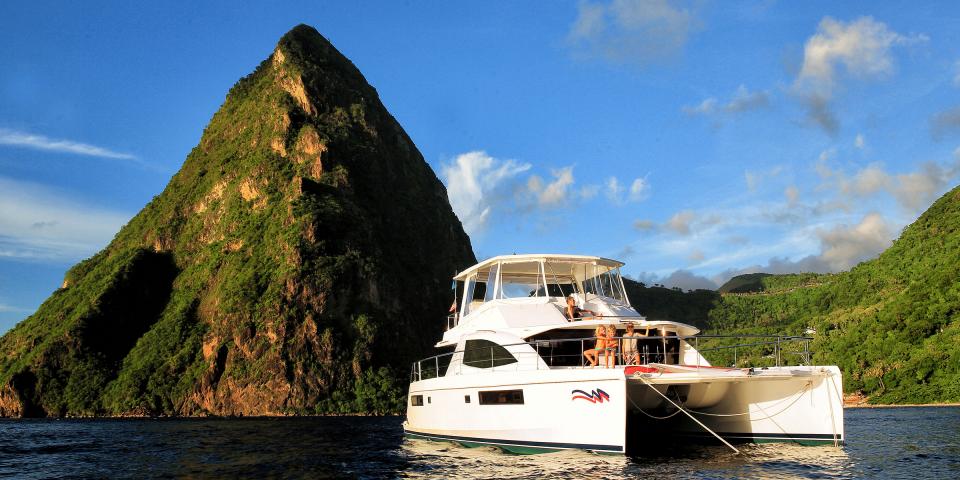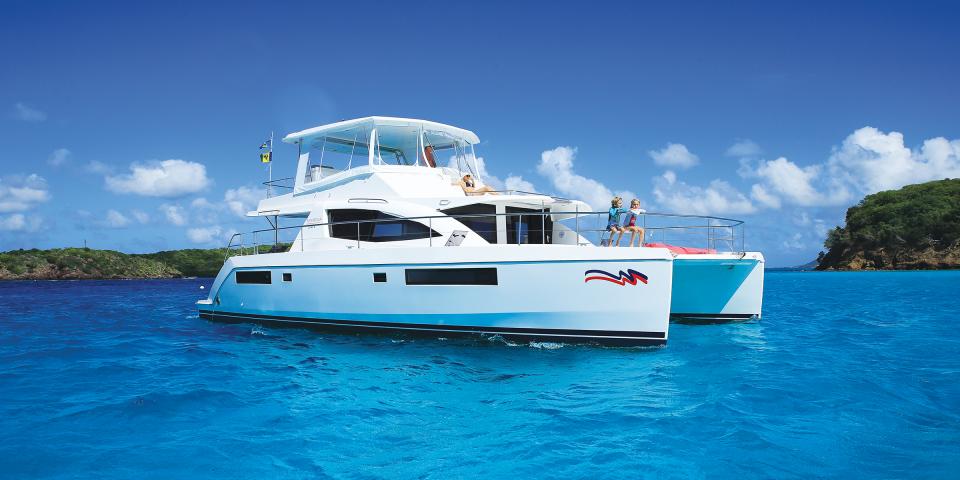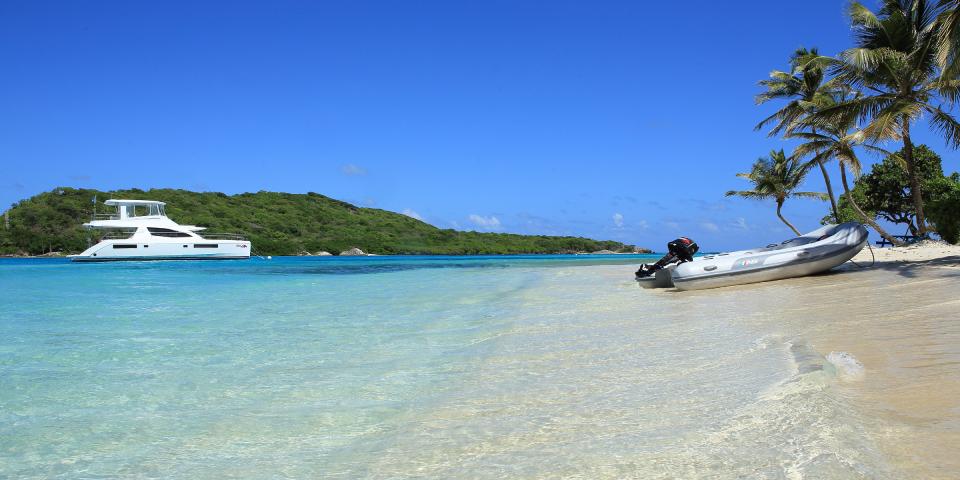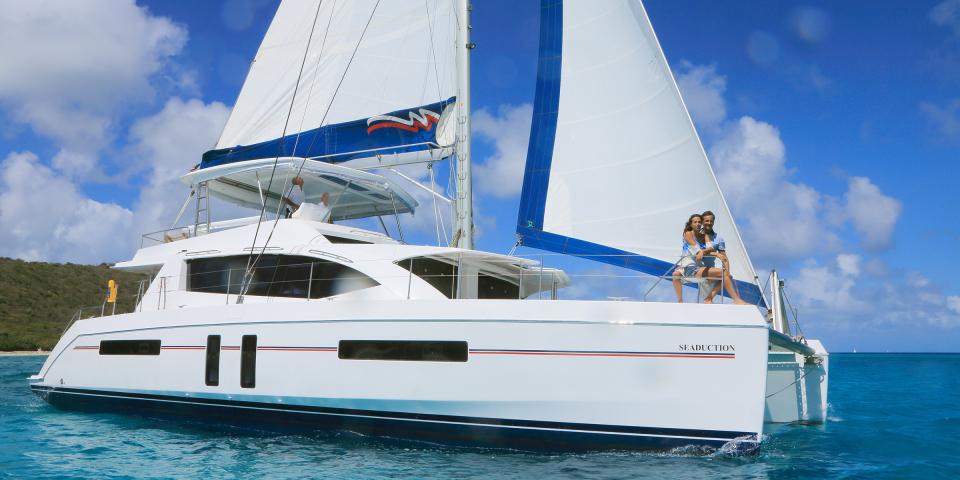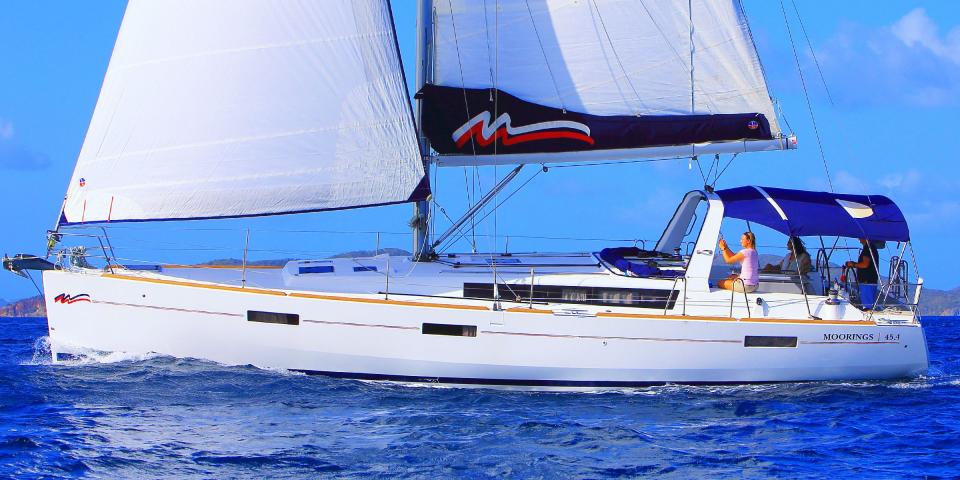 We are happy to announce that our St. Lucia marina is now open. Please be aware that additional entry requirements and restrictions may still apply for this destination.
UPDATE Sep 7: Due to current Travel Restrictions due to Covid, guests chartering from St. Lucia are not currently permitted to travel to adjacent islands and must remain within St. Lucia waters.
Overview
One of the jewels of the Windward Islands, St. Lucia boasts a landscape expansive in banana plantations, picturesque hamlets and beautiful harbors reminiscent of an older Caribbean.
The island, volcanic in origin, still slopes with forested peaks, the highest of which is Mt. Gimie, soaring more than 3,000 feet skyward. The area is abundant with flora, including the wild orchids and giant ferns. Look for the tropical birds while hiking the islands curving trails and pathways. A popular attraction that shouldn't be missed is the nearby Soufriére volcano where you can hike to the crater and learn about the volcano's impact on the island. Travel along the west coast to idyllic Marigot Bay then further south to the spectacular Pitons that rise above the sea and are covered in dark-green foliage. Once you've taken in the island scene your charter journey continues southward to Bequia, Mustique, Mayreau and Tobago Cays for more island treasures or voyage north to the nearby island of Martinique.
Cruising in St. Lucia
Forming the eastern border of the Caribbean Sea, the Windward Islands' north-south orientation means the winds will be on the beam more often than not when traveling south. This is ideal for fast cruising on the longer passages between some of the islands. A prime time for a St. Lucia yacht charter is during the winter months when a cool northeast wind blows across the shores. Heading north, cruising close-hauled or on a close reach is typical while those that opt for a one-way charter can cover more ground and avoid moving windward. Wind velocities run the gamut from a gentle 10 knots to a more spirited 25 knots, often strengthening off the northern ends of the islands due to land effect. Temperatures range from 65°F to 85°F December through May, and from 75°F to 95°F June through November. Navigation is straightforward, though plotting courses and keeping an eye on the GPS is important. 
St. Lucia Highlights
Whether you're enjoying the sights of your St. Lucia yacht charter from the deck of your boat, in the water, or on land, there is no doubt you will be captivated by your surroundings. Historic sites and lush landscapes are the backdrop to beaches suited for swimming, windsurfing, kayaking, snorkeling and scuba diving. Around the island you will discover natural beauty in places such as Marigot Bay and the stunning Pitons to the south. When you're not cutting through the surf on your yacht, you may want to take advantage of the many sightseeing opportunities on land while hiking, shopping or simply taking in the scene from a table at a quaint shorefront restaurant. 
Martinique Rum Experience
For a unique Crewed Yacht experience, rum aficionados might consider the Martinique Rum Experience. This package is available as an add-on to your St. Lucia Crewed Yacht vacation and includes land excursions, historic factory tours and more. Read more here.