A Sail or Power yacht charter with the option of a Moorings Skipper is an excellent choice if you have never chartered before, want to book a yacht that's larger than you're comfortable handling, or simply want more time for rest and relaxation.
Discover all your destination's "hidden gems" with your skipper's vast local knowledge

Take the helm with your skipper's guidance

Enjoy peace of mind knowing that your skipper is a highly trained & licensed professional
The Moorings Skipper Options
Complimentary "Friendly Skipper"* - A four-hour refresher course
The Moorings provides an optional "Friendly Skipper" who will join you for up to a half-day on the first day of your trip at no additional cost. Enjoy one-on-one instruction to familiarize yourself with your yacht, or brush up on your sailing skills.
The Moorings Skipper - Onboard during your charter
Experience all the excitement of a Sail or Power yacht charter without the challenge of navigating a new destination. Available for the duration of your charter, or just a day or two to help you get familiar with your yacht and cruising grounds.
Prefer an all-inclusive cruising experience with Captain & Chef at your service? Explore our Moorings Crewed yacht vacations.
*A complimentary "Friendly Skipper" is not available for charters in the USVI. Skippers are available in this destination for an additional charge. Contact a Vacation Planner for more details or request a Skipper when booking online.

Skippered Yacht Charters
Helpful Tips
Your Skipper can be as discreet or interactive as you need them to be. Upon boarding, inform your skipper if you prefer a more private cruising experience.
Communicate to your dining preferences - feel free to invite your skipper if you are dining out, or let them know that onboard provisions have been provided.
Your skipper is a great source of local knowledge and best-kept secrets!
Our skippers are professional and friendly. Many of our guests become great friends with their skipper and often hire the same one when they return!
A gratuity of 15-20% of the skipper fee is appreciated for excellent service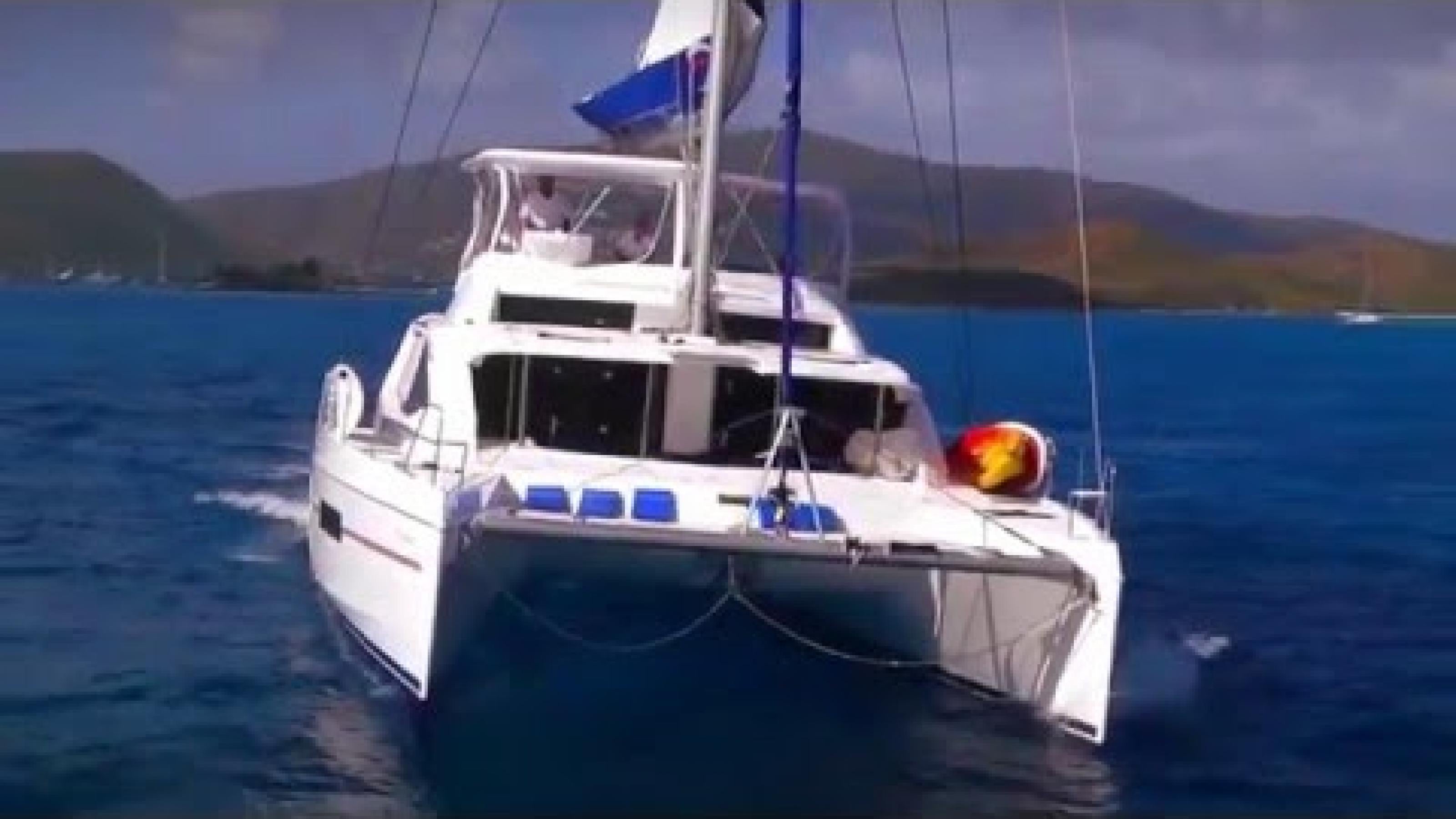 What to Expect Onboard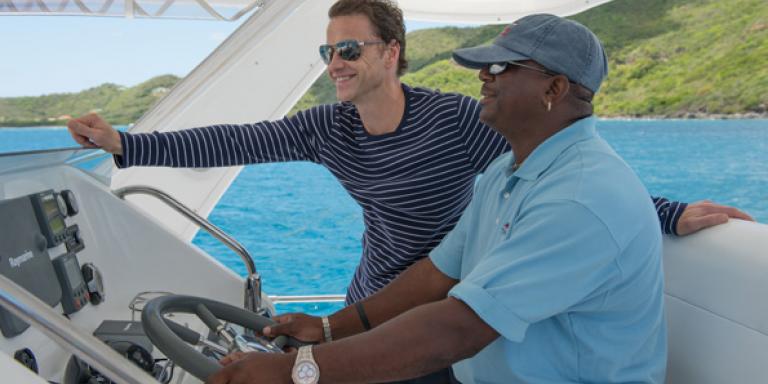 Accommodations
- Your skipper will require private accommodations for the duration of their time aboard. Consult your Moorings Vacation Planner, or view the specifications on your yacht's web page to make sure there's enough space for your party plus the crew you intend to hire.
Provisioning - You are required to provide provisioning for your hired crew. You can conveniently add this while booking online, or a Vacation Planner can add provisioning if you're booking by phone.
Privacy - Your privacy is important to us. Our skippers are only permitted inside their cabin and the common areas of the yacht.
Skipper Responsibilities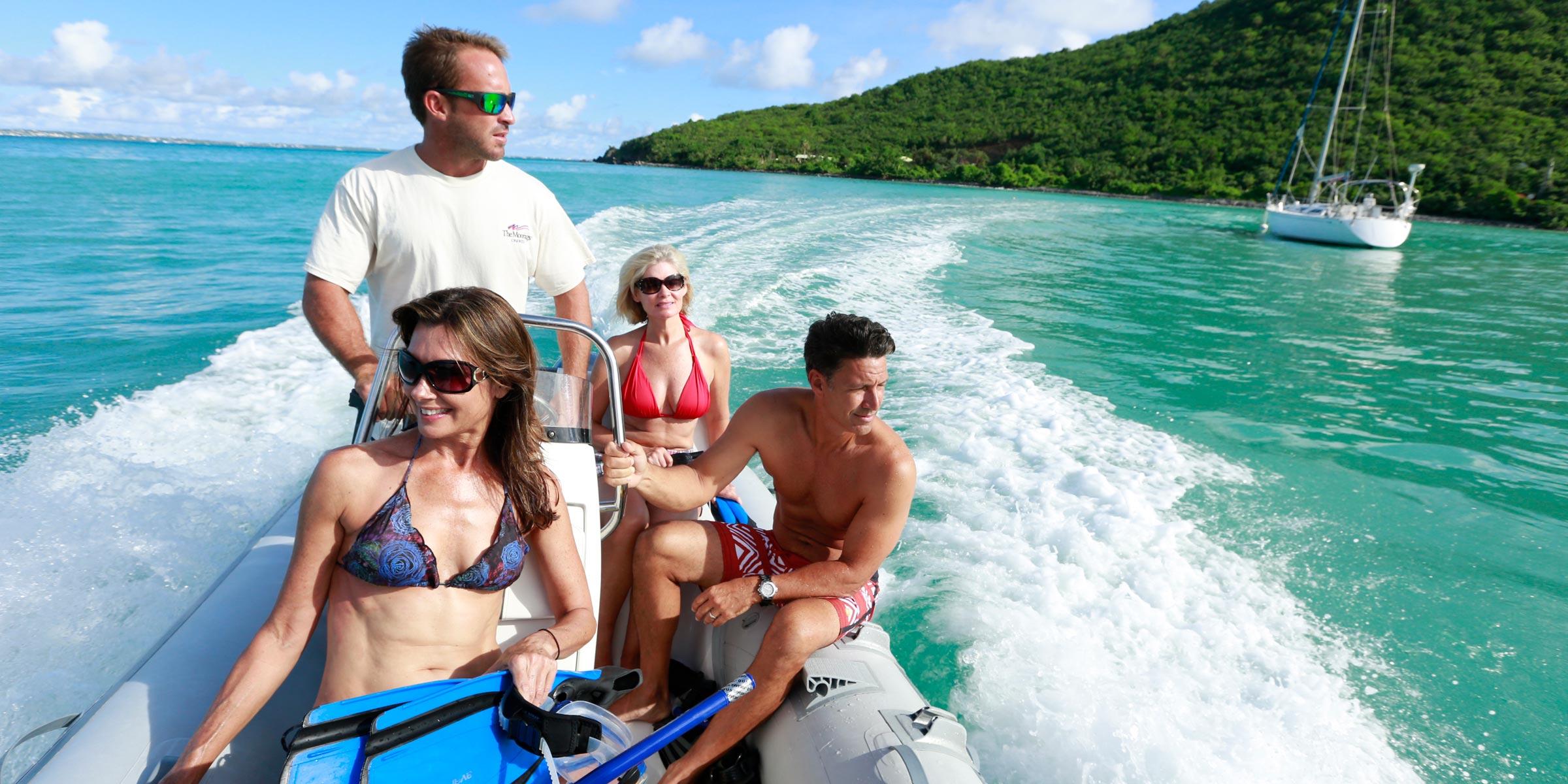 Navigation - Your skipper can take you almost anywhere within your cruising ground. In addition to actually navigating the yacht, your skipper will handle all related duties including charting your course, monitoring weather conditions and ensuring the safety of all guests during the voyage.
Dinghy Transport - On occasions when your yacht's dinghy is needed to travel ashore, your skipper can operate this small vessel to ensure a safe journey to land.
Safety & Maintenance - Skippers are responsible for maintaining a safe and orderly deck at all times. This means keeping the lines tidy and out of harm's way and stowing gear that isn't in use. Your skipper will also refill gas and water tanks, but guests are responsible for paying any fees required for these.
*Skippers are not responsible for: cooking for guests, cleaning, supervising children, teaching guests how to sail ("Friendly Skipper" excepted), or performing duties outside the operation and maintenance of the yacht.
What's Next?
Hiring a skipper is easy. If you're booking online, simply check "Include a Skipper" on your yacht's Options & Extras page, or have your Vacation Planner add to your contract while booking over the phone.
When choosing your yacht, please ensure that it is big enough to accommodate your skipper - they must have their own cabin. 
Moorings Skippers are available for Sail and Power yacht charters in all destinations and yachts worldwide!
Start Exploring...