The Moorings offers a wide range of charter options to choose from and services to help make your vacation easy and unforgettable. Regardless of your experience, you can charter with The Moorings on our custom built fleet in any or all of our breathtaking worldwide destinations. 

View the sections below to find your ideal charter style, essential extras for your trip, important details & policies, and more…
Earn your Sail or Power Certification with Offshore Sailing School
Whether you are an experienced boater, or are just looking to charter with The Moorings for the first time, our aim is to provide you with the knowledge and confidence to effortlessly sail our yachts while on vacation. To this end, The Moorings has partnered with the world-renowned Offshore Sailing School, led by nationally-recognized sailing educators Doris and Steve Colgate. Steve Colgate founded Offshore Sailing School in 1964 and is an Olympic and America's Cup sailor, and was inducted into the National Sailing Hall-of-Fame in 2015.
The official sailing school of The Moorings, Offshore Sailing will provide you with everything you need to feel comfortable while on the water. Choose from a selection of certification courses, from Fast Track to Cruising, Live Aboard Cruising, to Coastal Passage Making, and you'll leave with an official US Sailing Certification and the confidence to take the helm on your next charter vacation.
Best of all, graduates of Offshore Sailing School are eligible to receive an exclusive, one-time discount of 15% on their first charter with The Moorings!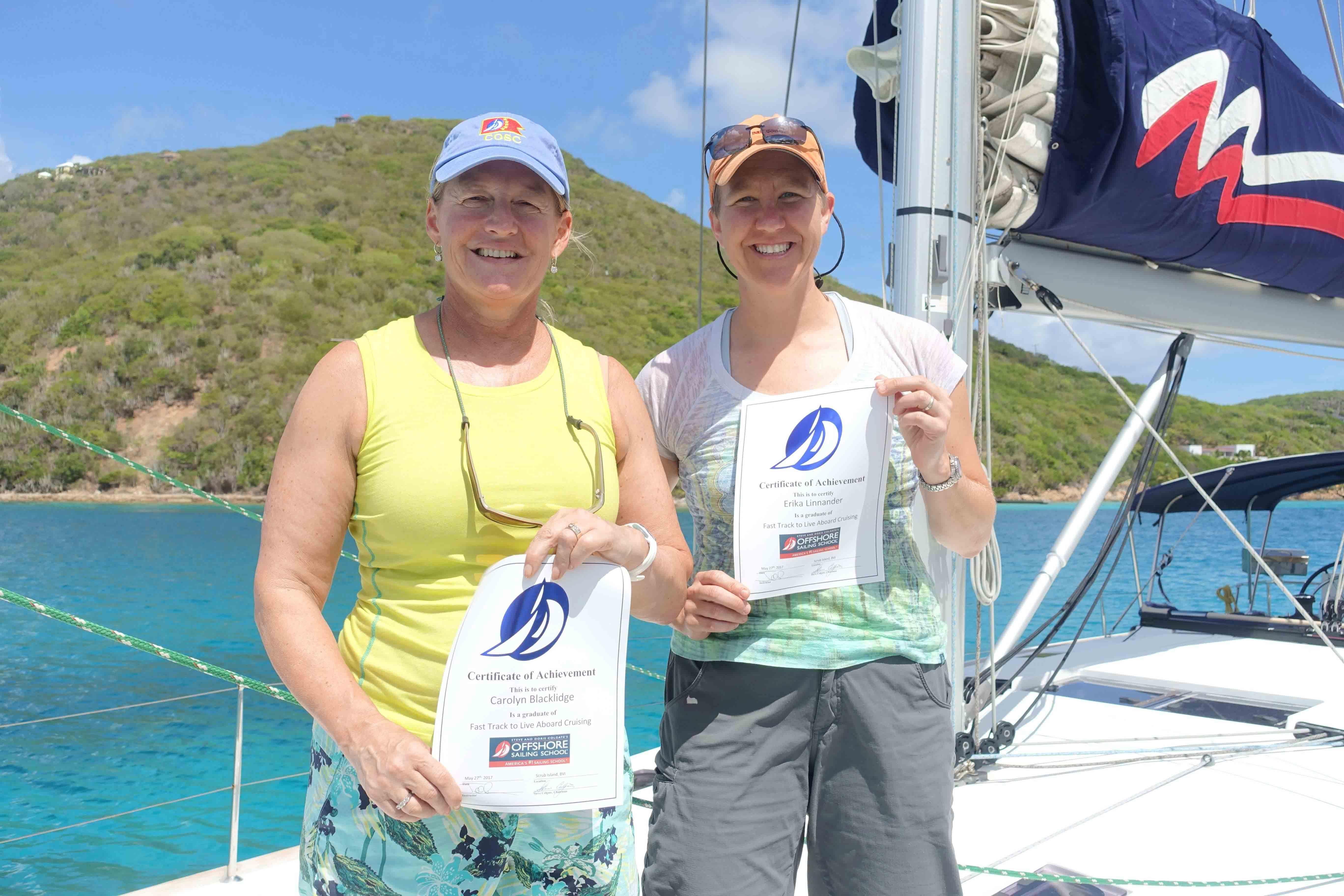 " An absolute top-notch experience! I was able to go from my first step on a sailboat to confidently managing the larger cruising monohull. The perfect balance of a challenging and demanding course and a very supportive learning environment."   
Erika Linnander - Chapel Hill, NC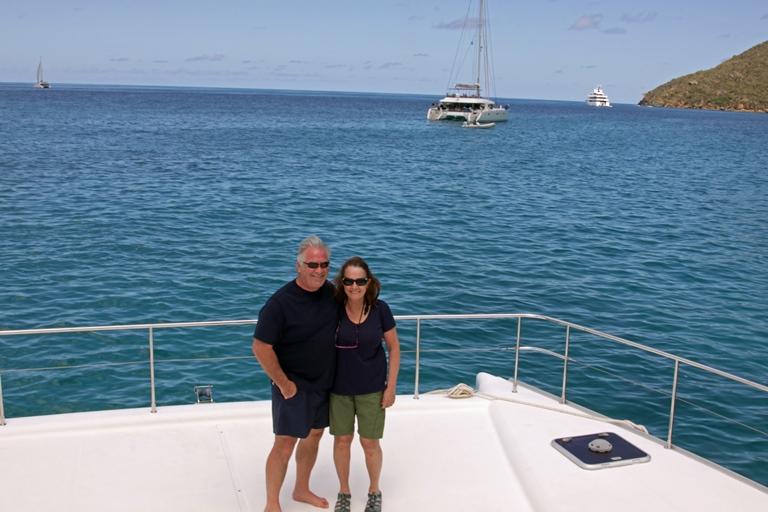 "I have been boating for over 50 years and thought I knew everything I need to know. This course proved me wrong. It was a perfect mix of instruction with time in the evenings to enjoy the beauty and cuisine of the BVI. The course work was challenging, and the instructor did a great job of keeping us on task. We had an exceptional experience and look forward to future courses and events." 
John & Esther Robinson – Brentwood, TN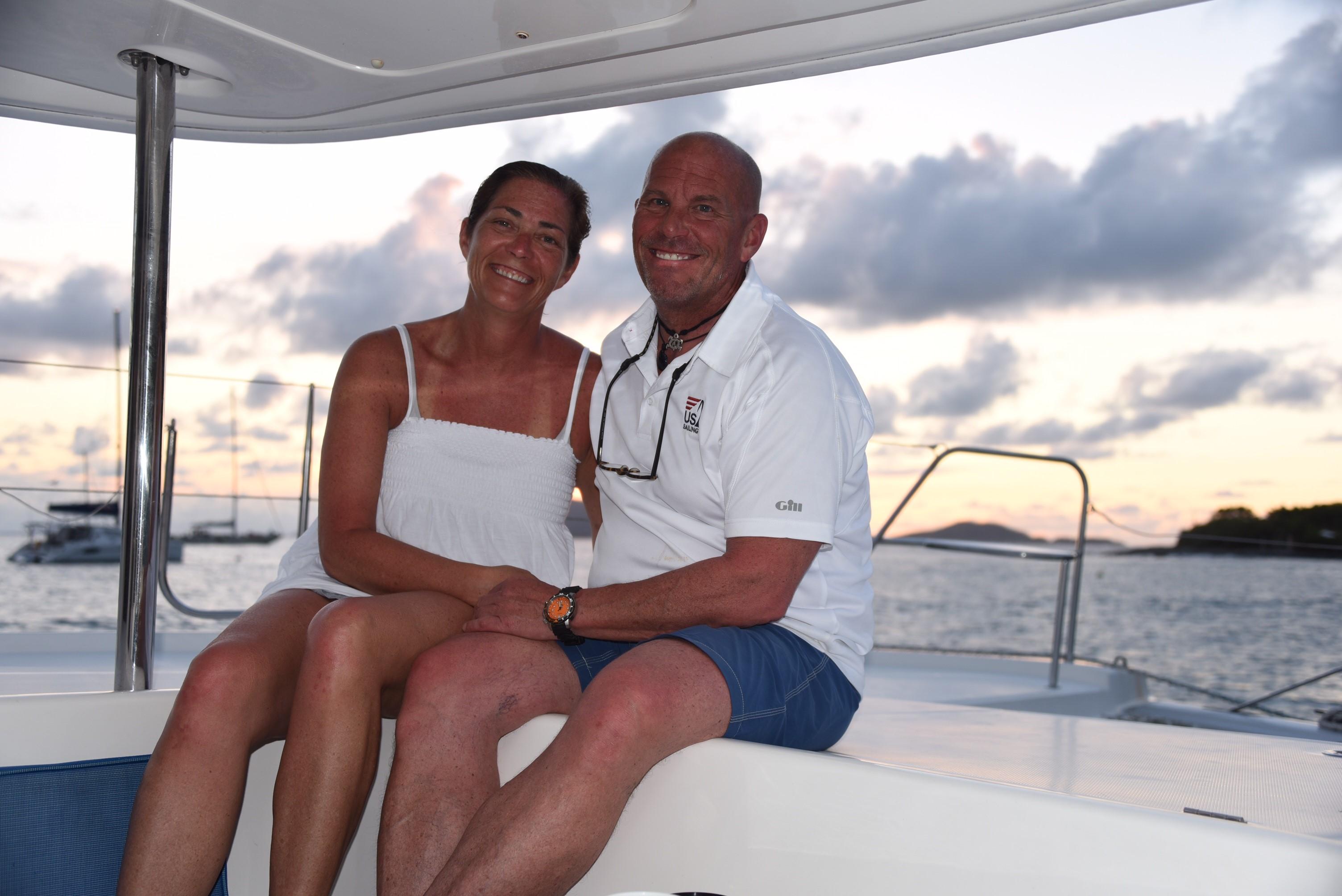 "Fantastic experience!  I've sailed Hobie Cats and windsurfed my whole life. Our Offshore instructor helped me gain the knowledge and confidence to sail a large catamaran. My wife and I did this together after doing 5 cat charters in the BVIs. My wife feels confident in her sailing skills after just one week. This is the perfect way to learn. We highly recommend this program."    
Peter & Becky Carr - Arlington, VA

Offshore Sailing School
From within the US: 1-800-221-4326
Outside the US & Canada:1-239-454-1700
Visit their web site: www.offshoresailing.com