By the Cabin Crewed Charters
About Sail By The Cabin
When an entire yacht is more than you need, our By-the-Cabin Crewed Charters are a perfect alternative, allowing you to indulge in the luxury of an all-inclusive crewed yacht charter for the price of a single cabin. We coordinate all the details of your sailing vacation, saving you time – more time you can be sailing in clear blue waters.
By-the-Cabin Charters include all the amenities you would find with a crewed yacht experience or on a cruise ship. Enjoy private staterooms while sharing the common spaces, deck, crew and cost with a handful of new friends. With a crewed yacht, a gourmet chef creates your meals and our crew members expertly navigate the water. Dine on fresh, local ingredients prepared the way you love.
Perfect for couples or singles, By-the-Cabin vacations include a spacious cabin with a double bed and private bathroom aboard a premium yacht. Of course, the common areas are yours to enjoy as well. Whether it's appetizers in the outdoor dining area or drinks on deck under the stars, the choice is yours!
Sail Away Staterooms are available exclusively in the British Virgin Islands.  These 7 day / 6-night packages offer all the excitement and freedom of a private yacht charter plus the fun of meeting new friends—all at a fraction of the cost of a full Crewed yacht charter.
Ready to Book?
By the Cabin Crewed Charters can only be booked by our Vacation Planners. Please give us a call or fill out the form and one of our Vacation Planners will be happy to assist you. We take great pleasure in creating memorable, exclusive experiences for our customers. 
Reserve a Private Cabin on a Crewed Yacht
DATA PROTECTION
All details provided by you will be held by us and used in accordance with our Privacy Policy.
We may from time to time contact you by email with further information on the latest offers, brochures, products or services which we believe may be of interest to you, from The Moorings.
At anytime you can request not to receive information about our products and services and we will stop sending you information in this way.
By clicking 'Submit' you confirm that you have read and understood our Privacy Policy and consent to our use of your information.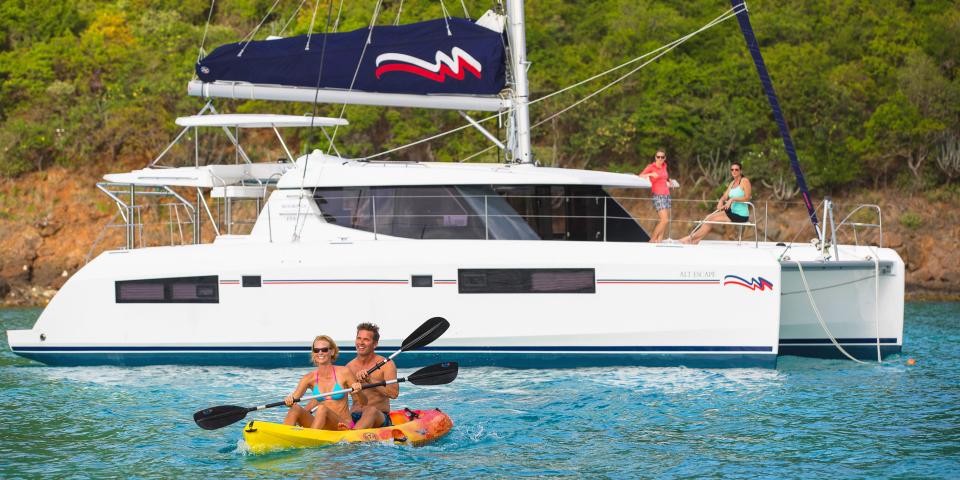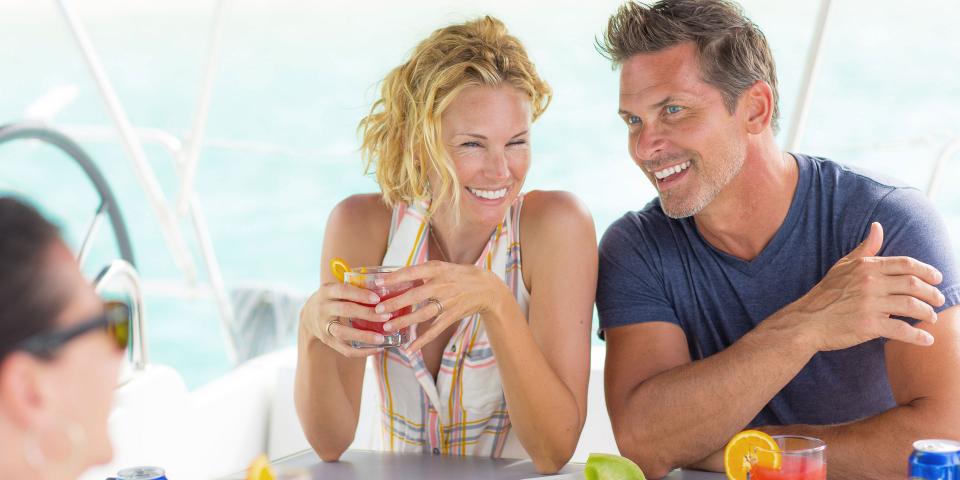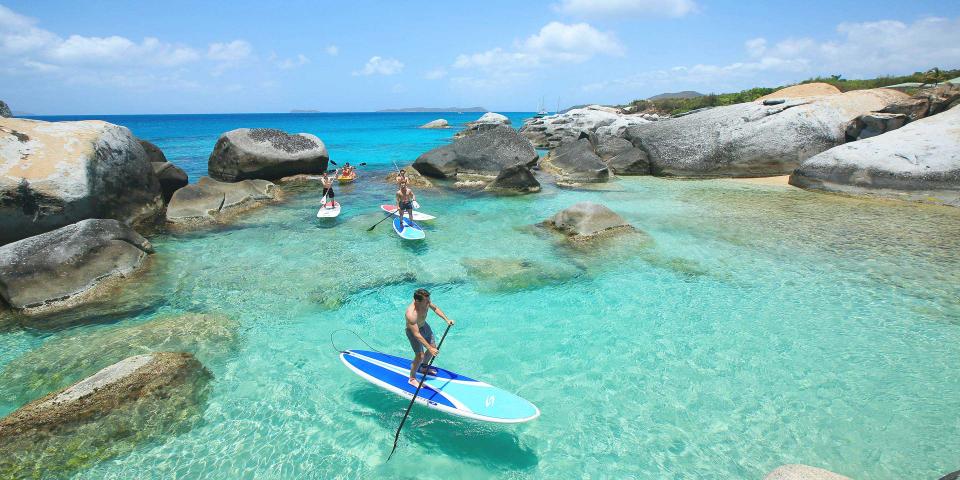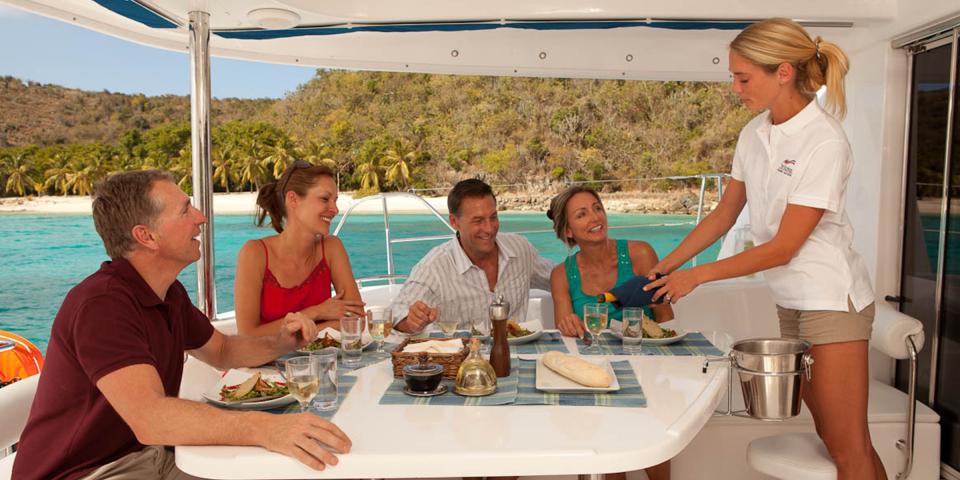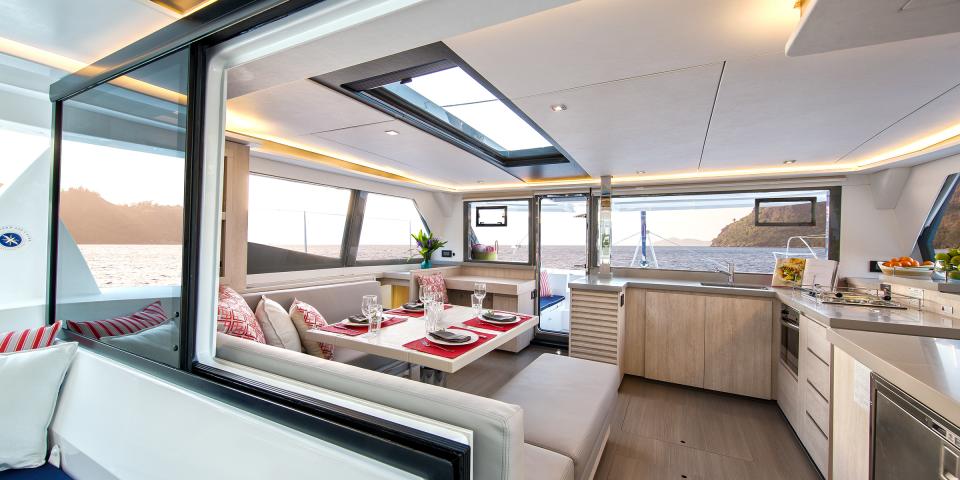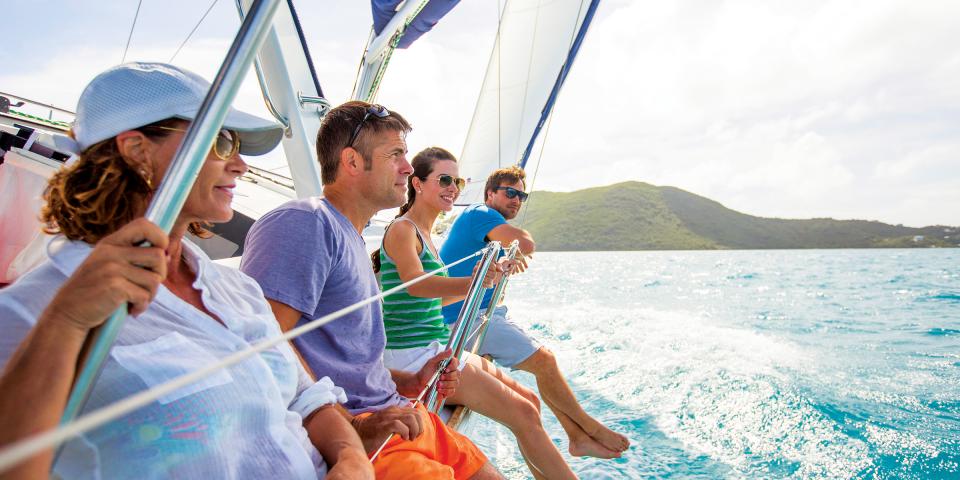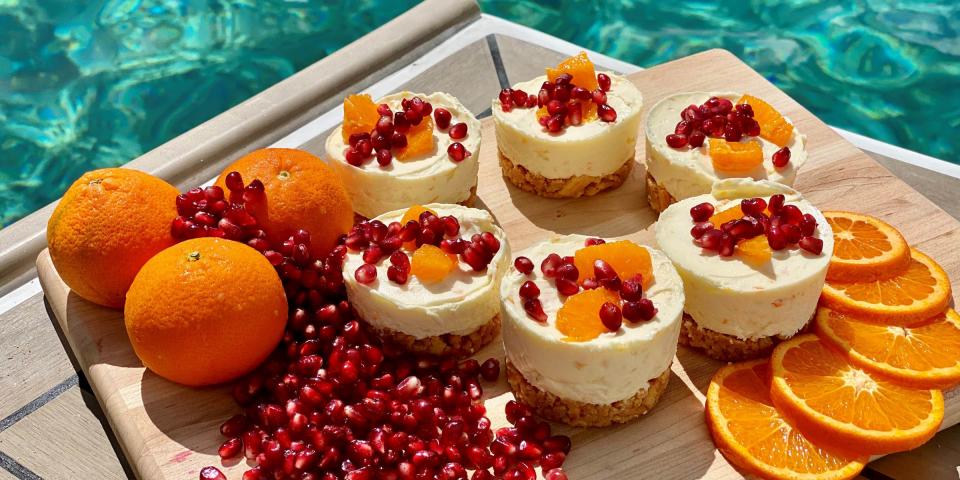 What's Included

 7 Days/ 6 Nights Aboard


 Private Cabin with Ensuite Bathroom


 Professional Captain and Gourmet Chef


 Air Conditioning

 All Meals, Snacks, and Hors D'oeuvers


 All Beverages Including Cocktails* 


 Full Housekeeping Services

 Watersports


 Complimentary Wi-Fi


  Yacht Insurance

*For more information, view the full list of what's included here.
Your Stateroom Yacht
Sail Away Stateroom holidays are aboard our luxury Crewed sailing catamarans. View sample images and 360 tours of a catamaran below.
The Crewed Experience
Learn more about The Moorings Crewed Yacht holidays and see why these luxurious, all-inclusive charters are unlike anything you have ever experienced.
What to Expect
After spending a week in the BVI, Krystal Bick shares details from her trip to give you a first-hand look at the By-the-Cabin holidays experience.