Published:
December 27, 2016 The Moorings
Comments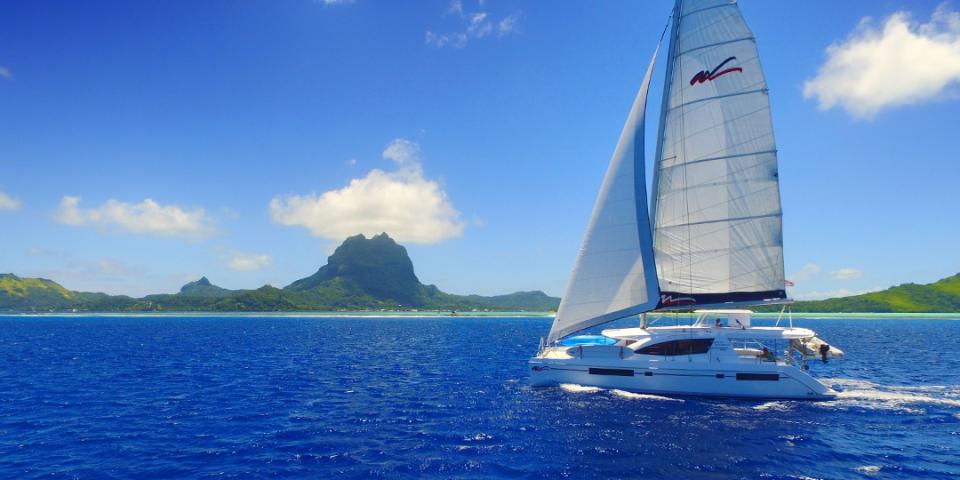 Many times, the items you find high on people's bucket lists are exotic travel destinations. And for good reason. Vacationing and seeing new places of beauty rejuvenates the mind, body and soul. It's healthy to allow yourself to unwind, unplug — and reconnect with what's most important.
A top dream destination for many people — and sailors in particular – is Tahiti.  Photos, videos and social media posts from the lucky few who have already experienced this incredible area of the world make it abundantly clear why French Polynesia is highly sought after. The weather is spectacular year round, the culture and history is colorful, and the scenery is second to none.
When the day finally arrives and a Tahiti vacation is on the horizon, it's time for a reality check. "What will I need to bring on my Tahiti sailing trip?" While some of the tropical vacation necessities on our list are more obvious, there are some items to bring to Tahiti that you may not have thought to consider.
Here's our "don't visit Tahiti without it" packing list:
Camera –If you have a Go Pro or a water proof camera, even better. The snorkeling here is incredible.
Card reader – or extra cards. You will take more pictures than you think.
Camera Batteries – extras are a good idea.
Chargers – for your cameras and phones.
Power Adapters – so you can charge your phones, etc.
Sunblock – The highest SPF you can buy, and make sure it is waterproof.
Sunglasses – Polarized will help you see more of the amazing underwater world.
U.S. Cash – and/or credit cards - Exchange rate is favorable and a lot of places take USD$, but change will be given back in Francs.
Water Shoes – or flip flops that can get wet.
Motion sickness pills – motion sickness, especially on a catamaran is these calm waters is rare, but better safe.
Appetite –  Polynesian food is delicious, and most restaurants serve large portions.
A Plastic Bag – to pack your wet bathing suit in for your trip home
Don't forget your Spirit of Adventure! 
Learn more about making your Tahiti sailing dreams a reality.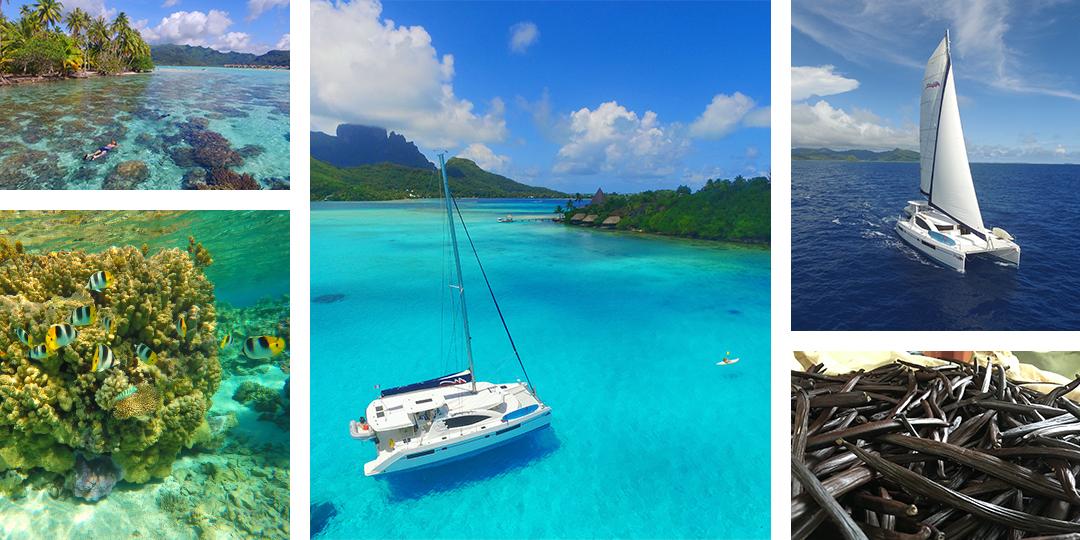 Did you find this useful?