Published:
October 23, 2017 The Moorings
Comments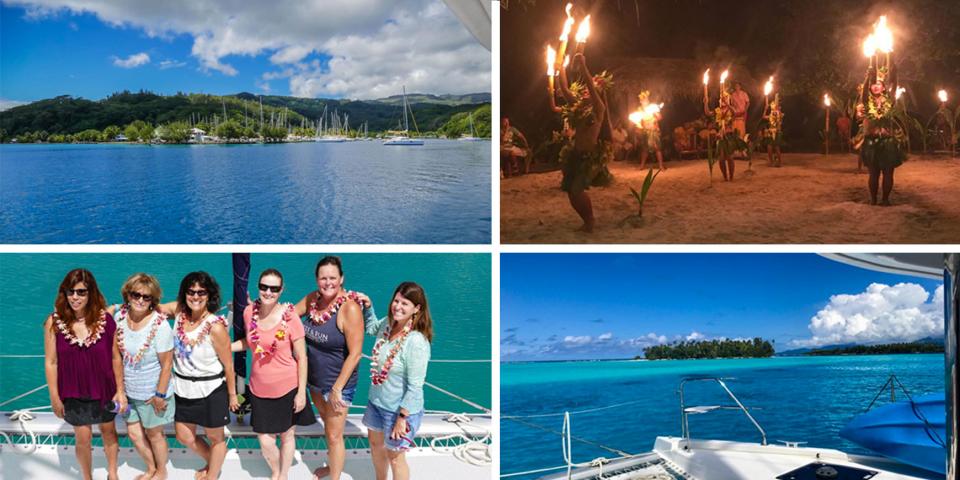 The following guest post by Susan Colby, world traveler and the editor of Harbors Magazine, was originally published on her Granny Travels blog. The blog entry appeared as part of an eight-post series following Susan's week-long charter vacation in Tahiti. Here's a recap of her first day sailing aboard a Moorings 4800...
We so enjoyed our Airbnb house in MiriMiri that it was a bit sad to leave. We were up super early, packed up and ready to head to the Moorings base by 7:45. We had watched a magnificent sunset the night before, and this early morning light was breathtaking.
The rest of the ladies were scheduled to arrive on the 8:15 flight from Papeete and Betsy and I needed to do a boat check and load the provisions before they arrived. Scheduled departure was 10 am. We mostly made our deadlines, madly stowing supplies, going through the boat systems with Corinne, the Moorings rep. It was hot and sticky and we weren't done when the taxi disgorged the crew, but fortunately, there is a little boutique on the docks so they were entertained until we could welcome them officially on board.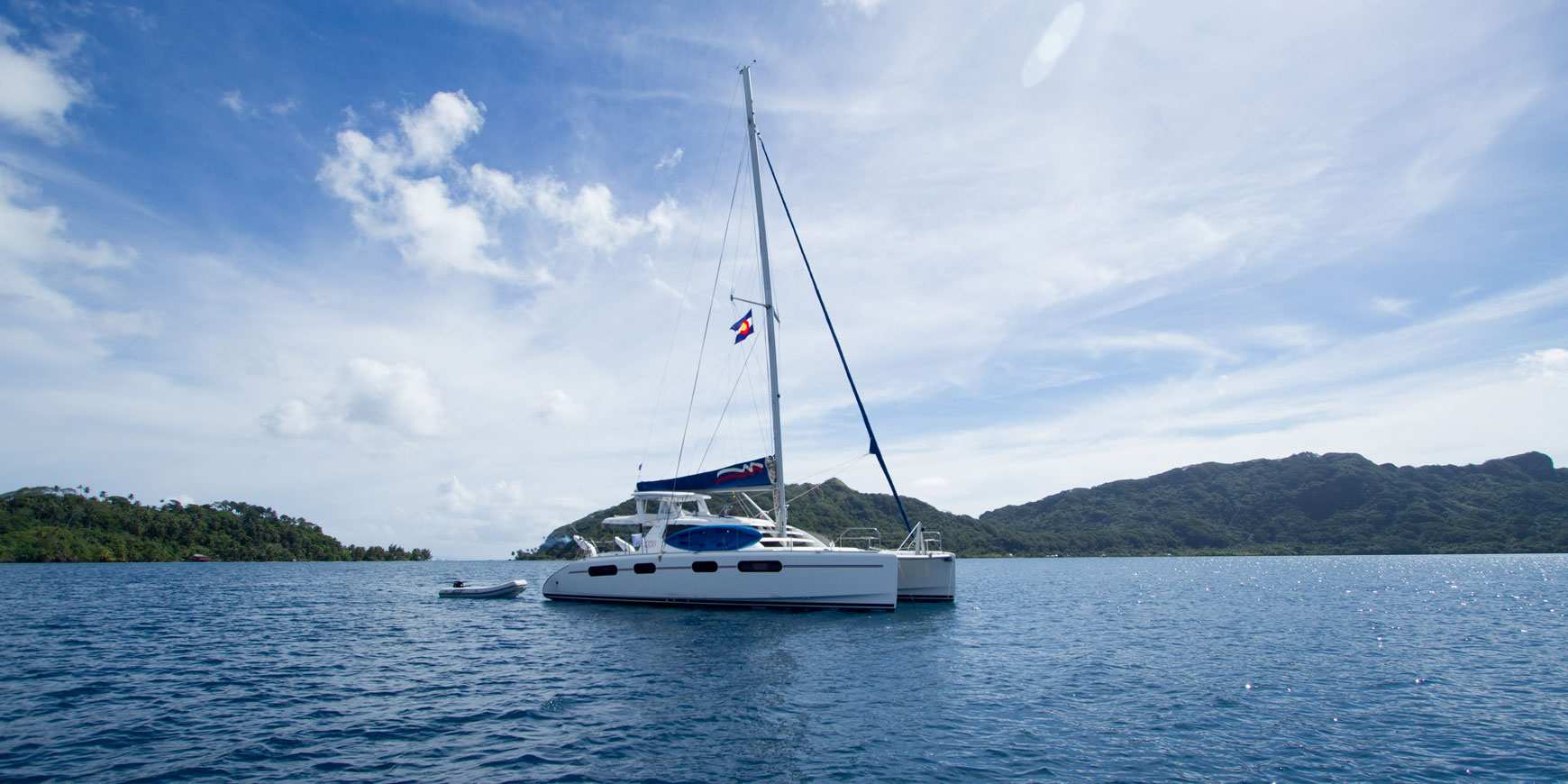 We left the dock just after 10 headed for the island of Taha'a.
Navigation is different here, using cardinal beacons and with the red and green beacons being opposite of what is used in the States. Coral is a huge hazard and sailing and traveling too early or too late in the day is extremely hazardous as you can't see the colors of the water, which are the best indicators of channels and safe areas. Dark blue = deep and safe. Light turquoise is good, sandy and good anchorage. But watch out for dark coral heads that can cause serious damage. Very light, clear, almost yellow water is super shallow and a no-go zone.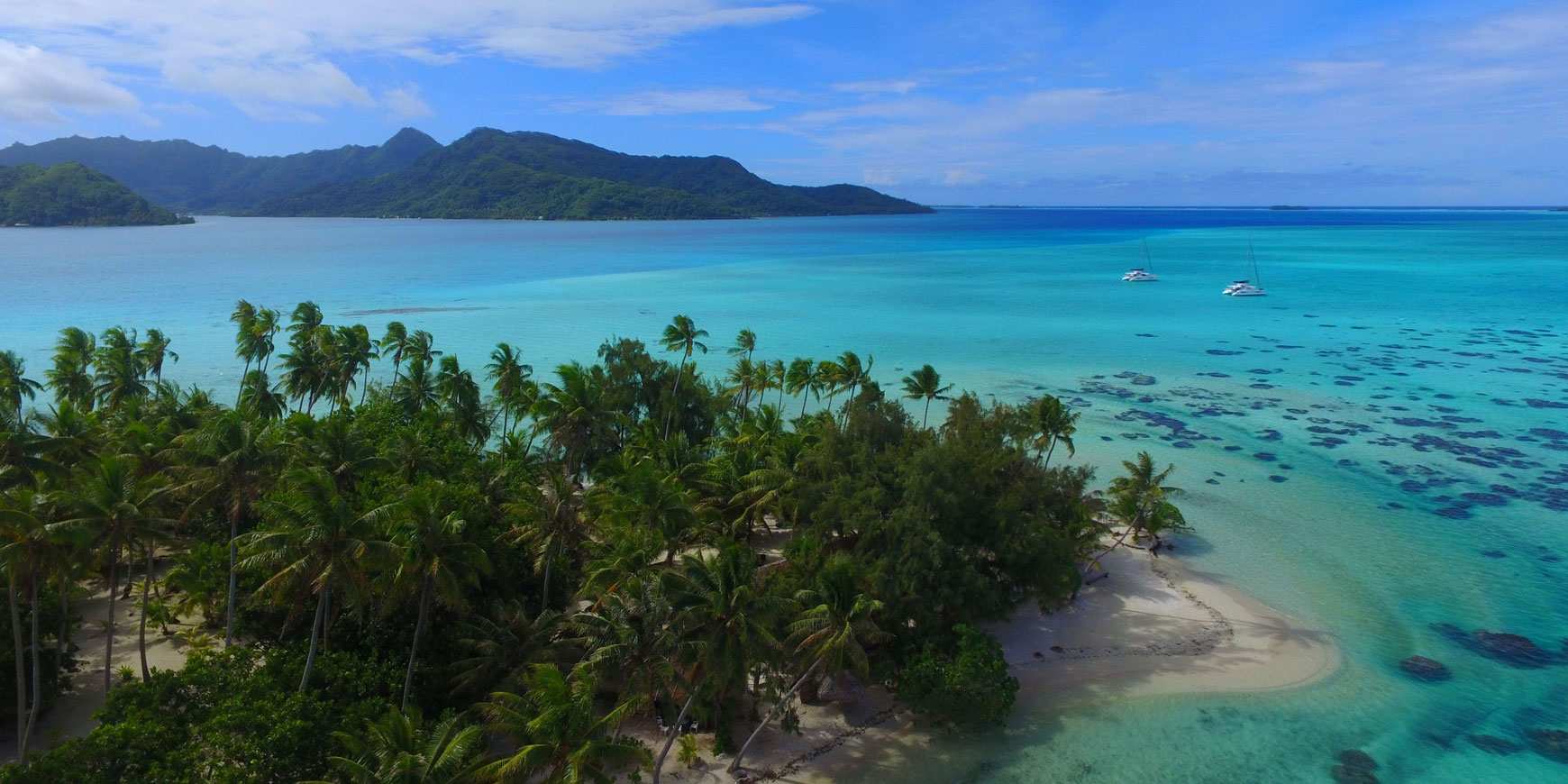 We were all anxious to get in the water and our first lunch stop was off a small motu (a small sandy island on the coral reef) on the east side of Taha'a. It was our first anchoring drill and it went well. The anchor had barely set and everyone was over the side into the glorious, clear, warm water, swimming with the fish.
Our plans for the evening included a Tahitian feast and dancing at Le Ficus restaurant on Taha'a where we were lucky to pick up the last mooring, sneaking in ahead of another catamaran. This was not a good snorkeling area as it is very deep. But Jane, our assigned dingy driver, took everyone to a small, black pearl farm and check out where we were to go for dinner.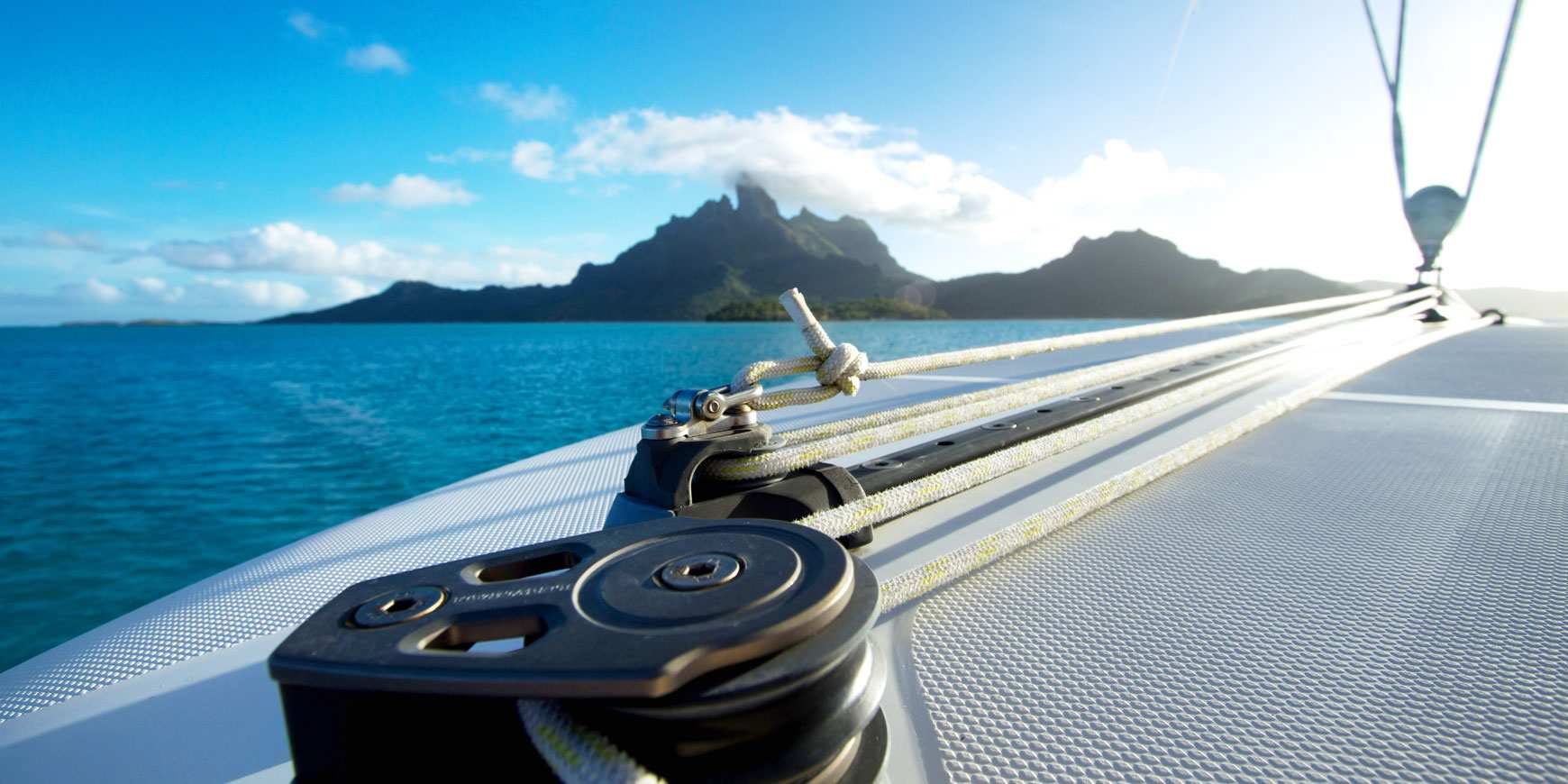 The whole evening was wonderful. The Tahitian feast was cooked traditionally in a pit, on heated stones covered with a variety of leaves and then completely covered to steam. Then each bundle of food was set out buffet-style for the guests.
I think what made the whole thing special for me, was that this was not a completely polished operation! It was very much a family affair, and the dancers, both women and men, were local people. The area is a large sandy space, where the dancers perform, bordered on a couple of sides with chairs and tables, with a bar area. Everything is made out of local woods and bamboos and looks just like you can imagine a real beach bar. Whole families were there, with young kids watching the show, the young girls watching the dancers carefully, learning the routines and songs.
Although it was an expensive evening, it was such an amazing experience that I would not want to have missed.
Read Susan's Complete Adventure
Did you find this useful?