Last Updated:
July 19, 2019 The Moorings
Comments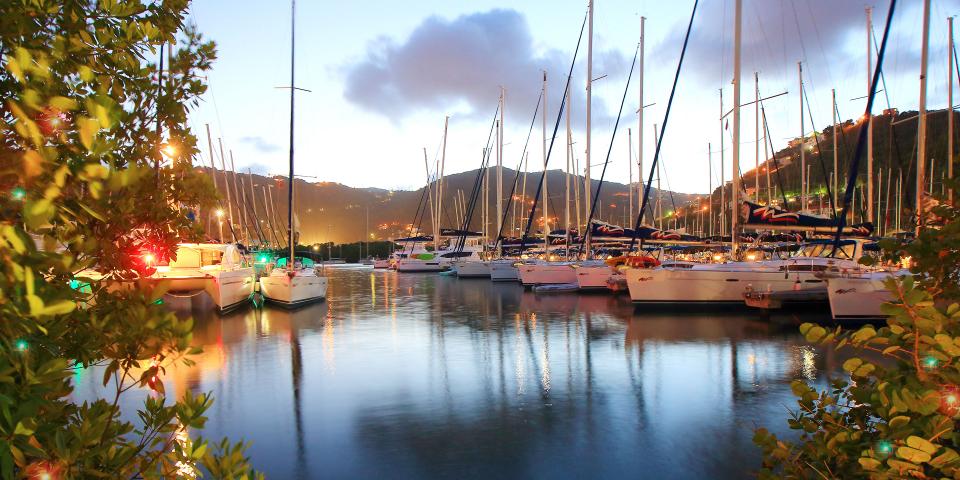 'Tis the season – the season for planning a fun-in-the-sun Christmas vacation in the British Virgin Islands! This is your chance to swap snow for sun and slippers for swimsuits in the cold of winter. Too often, the hustle and bustle of the holiday season takes its toll. During the month of December, time gets away, stress runs high, and energy hangs low. To escape all of this, consider a Christmas vacation on island time in the sailor's paradise British Virgin Islands!
Be Merry & Bright in the BVI
Charterer favorites like Leverick Bay, Cooper Island Beach Club, Pirate's Bight, Soggy Dollar Bar, and the infamous Willy T are all open for the holiday season, as well as a number of other BVI hot-spots. Foxy's Tamarind Bar will be hosting their annual Christmas Eve Dinner complete with music, dancing, merriment and decorated coconut palm. If lobster and endless beaches are on your mind, spend Christmas on Anegada, where the Anegada Reef Hotel, Wonky Dog, Big Bamboo and Cow Wreck Beach all await with open arms.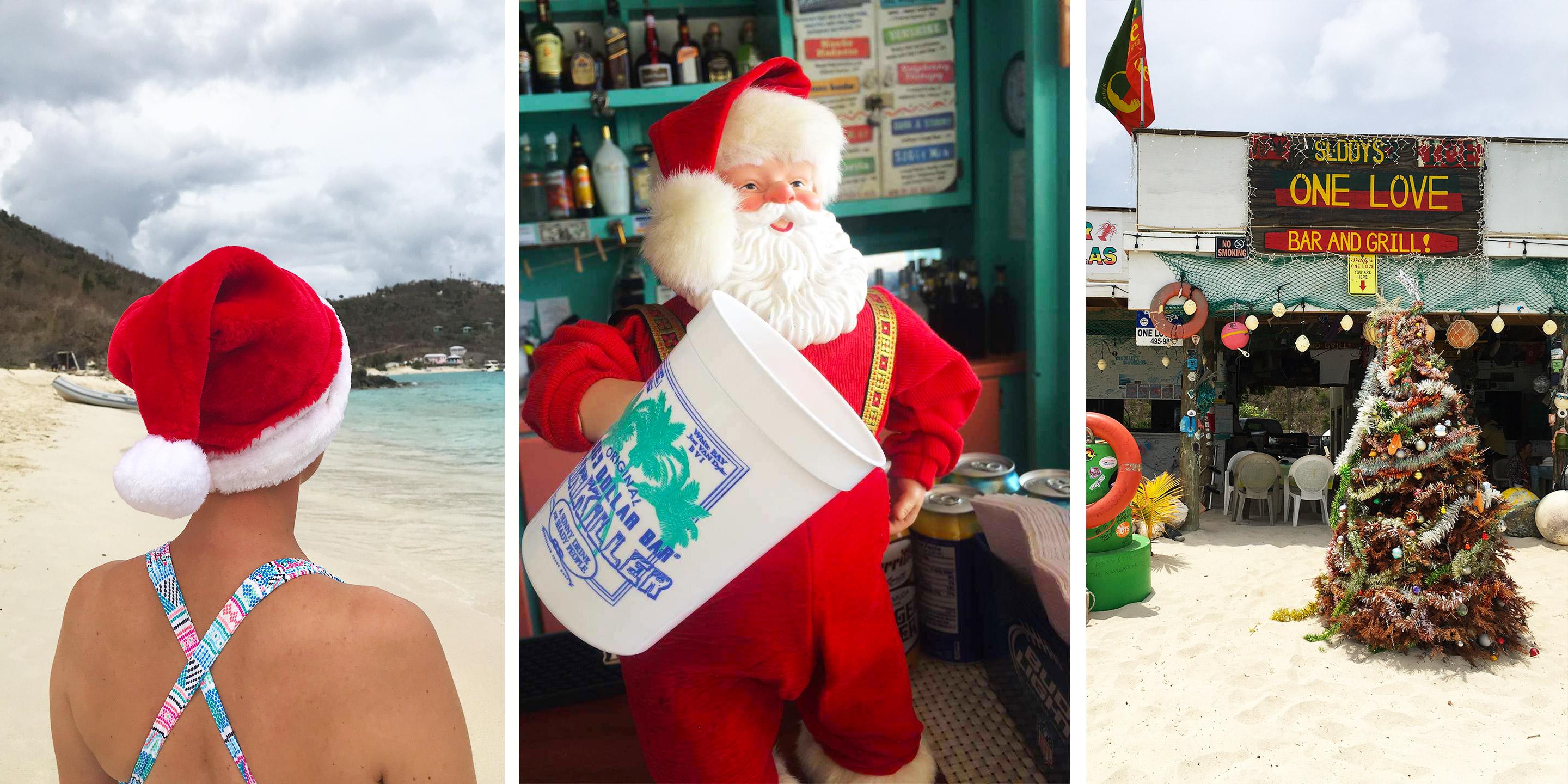 Walking in a White-Sand Wonderland
Not many places can boast beautiful weather throughout the holiday season, but the BVI most definitely can. This time of year, the trade winds can't be beat, the temperatures are just right, and the sun shines effortlessly. Ocean breezes, warm afternoons, and cool calm nights – the kind of weather we only wish for reigns supreme during the month of December all the way into the new year!
The Diving Days of Christmas
This time of year brings not only gorgeous weather, but also the clearest waters for a Christmas morning dive that's nothing short of breathtaking, especially at The Caves and The Indians on Norman Island. And for those not interested in diving, there are many other ways to appreciate the abundantly clear waters during the month of December. Snorkeling, kayaking, and stand-up paddle boarding conditions at the world-famous Baths never cease to amaze and awaken the senses.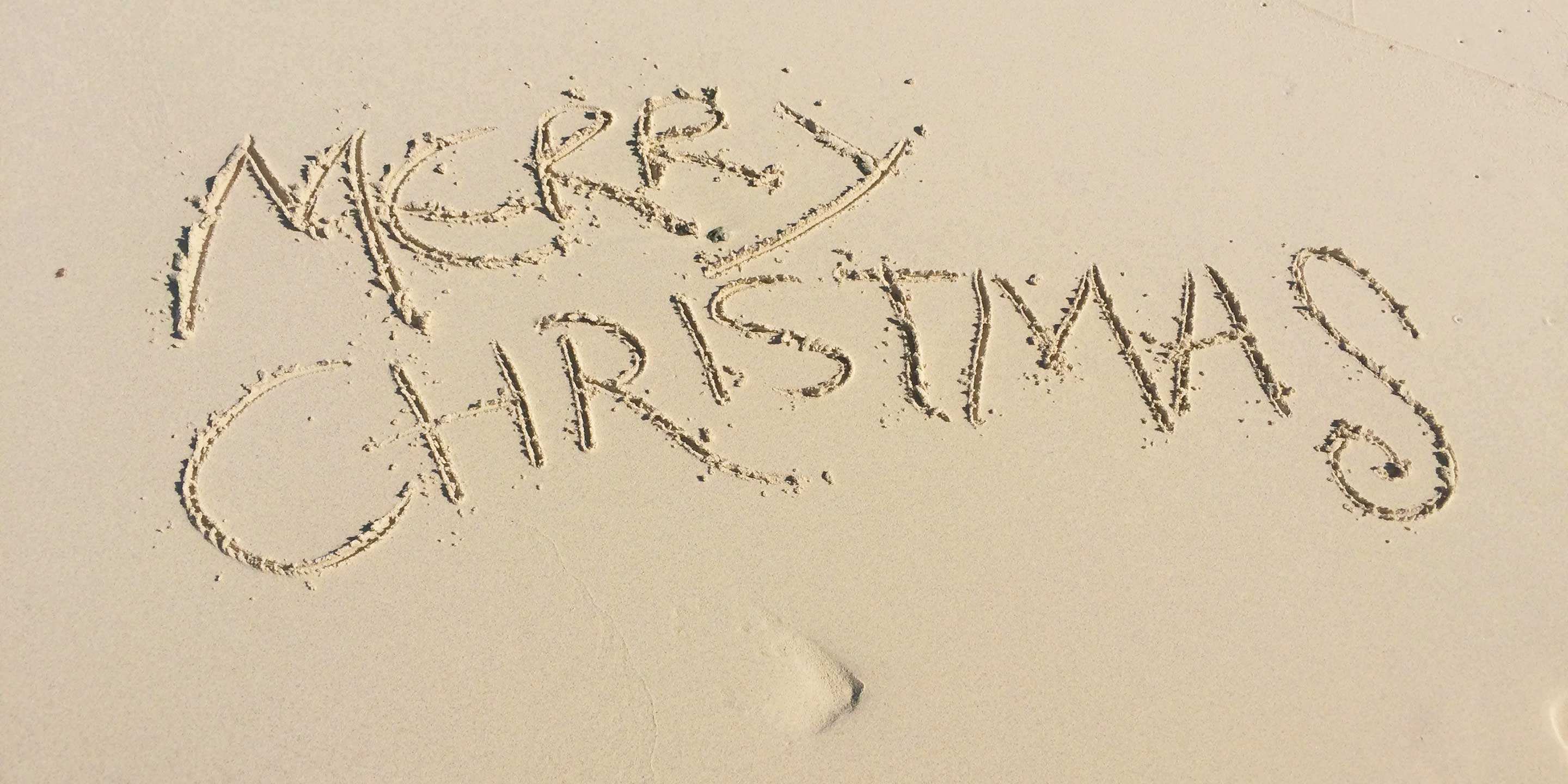 The Gift That's on Everybody's Wish List
Finding the perfect holiday present for your loved ones can be a daunting task. On the bright side, a British Virgin Islands yacht charter is a sure-fire crowd pleaser. Plus, it's the gift that keeps on giving with wonderful memories to last a lifetime. Friends and family of all ages can enjoy the gift of traveling and sharing their precious vacation time together.
A New Year's Party in Paradise
Ring in the New Year with the biggest, most renowned beach celebration in the world – Old Year's Night at Foxy's Tamarind Bar & Restaurant. Guests that attend this annual beach bash in Great Harbor are guaranteed a great time complete with live local music, delicious food, and a Caribbean style countdown. Sailors arriving by boat are advised to anchor early for the turn-of-year festivities.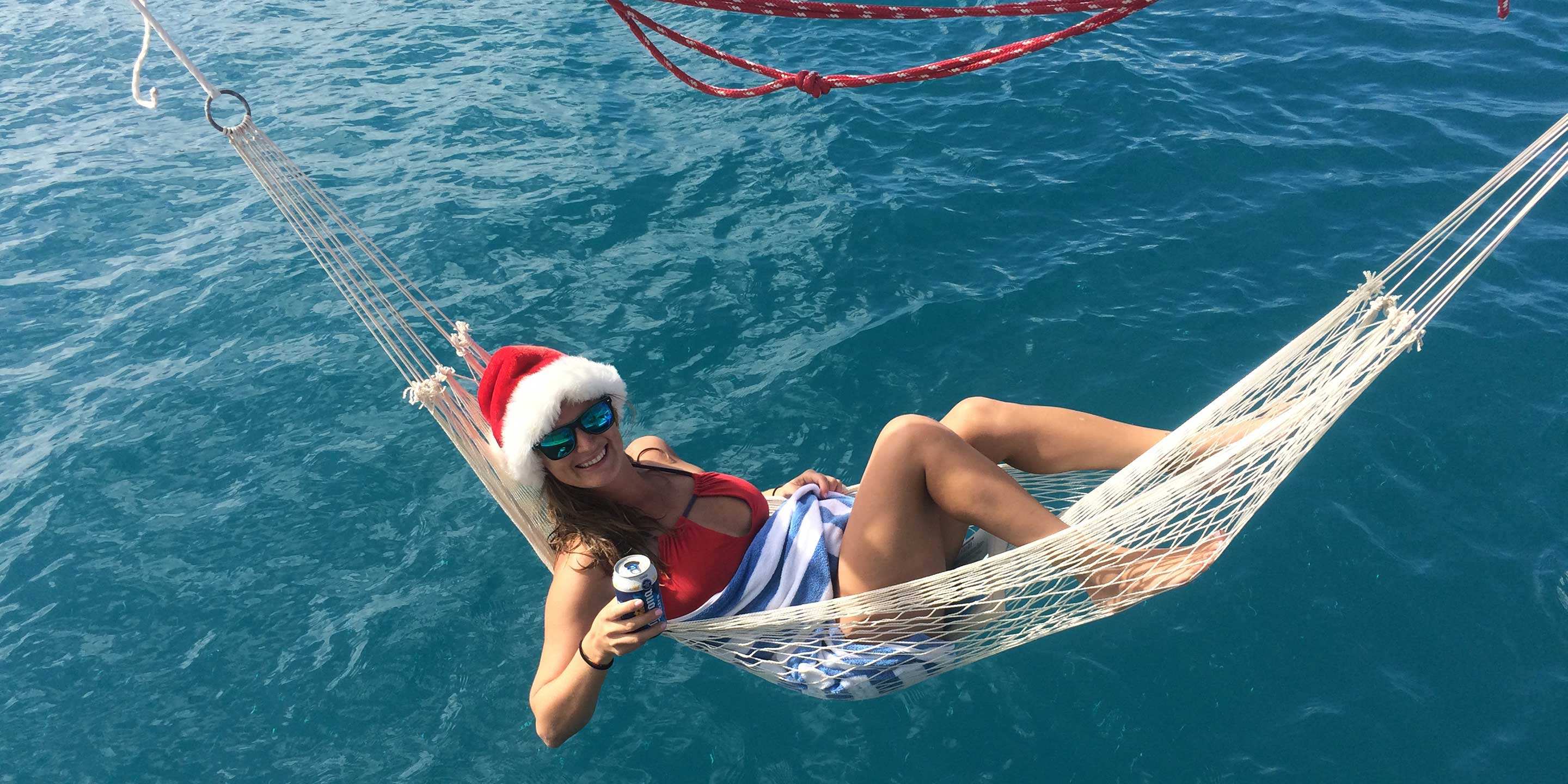 Packing your flip-flops and heading far from home for the holidays may sound like a crazy idea, but spending Christmas and New Year's in the British Virgin Islands is an experience unlike any other. Just think of chartering a yacht in the BVI as your one-way ticket to bliss town – a place with plenty of unforgettable moments just waiting to be captured by you and your loved ones during the final days of December. This is a no-brainer – step aboard, slip into island-time, and send season's greetings from your own undocked piece of paradise!
Did you find this useful?