Published:
July 29, 2019 The Moorings
Comments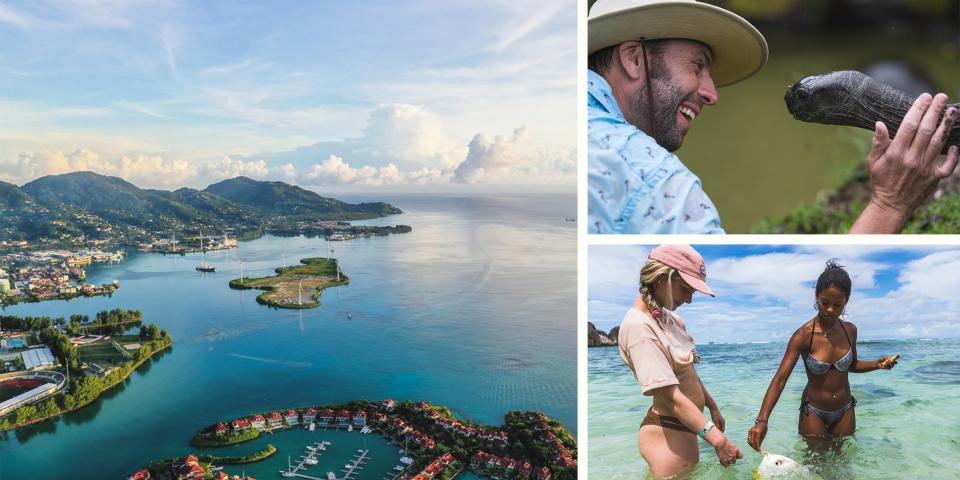 Great adventures and good times seem to follow our friends, the Icelantic Skis team, wherever they go. Follow one of our favorite crews as they share highlights from their most recent wayfaring voyage. Here is their latest report from the Seychelles:
Annually, we're delighted to partner with The Moorings for an adventure of mass proportion. We (reluctantly) hang our skis up in the garage, stash our boots away for the summertime, and follow the melting springtime snow to the Oceans for some time on the water. We're always thrilled to hop aboard one of The Moorings immaculate Catamarans to explore and discover new areas of our planet, full of beauty and wonder. This year, we headed to the Seychelles, and were completely blown away with the culture, geography, and lifestyle of these amazing island system just east of Africa.

Here are our top 5 destinations of the Seychelles. Once again, this experience with The Moorings has reminded us to truly appreciate the little things in life - Slow Down. Breathe Deep. Laugh a lot. Love your family & friends. And take care of our beautiful planet.
1) La Digue is arguably the most stunning and delightful island on Planet Earth. We anchored outside of La Passe, on the northwest side of the island. Upon docking our dinghies we immediately found plenty of taxis and bikes for rent. Traveling the island by bike is highly recommended. We took a glorious bike ride through the lush tropical forests to Grande Anse. The beach at Grande Anse has mind-blowing granite rocks on either side of an expansive white sand beach.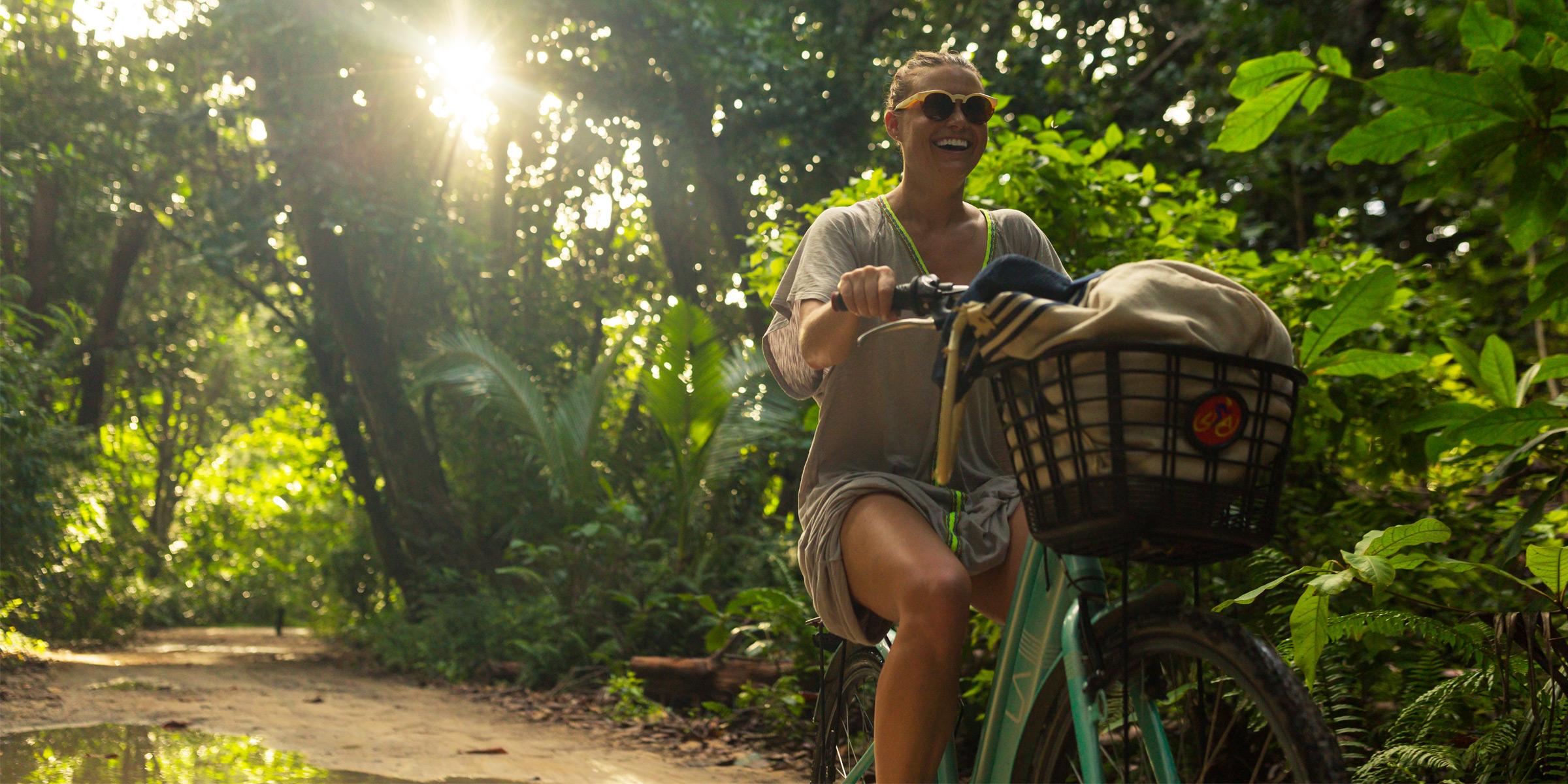 A morning of relaxing and playing in the waves was the perfect way to soak up the beauty we were surrounded by. From Grande Anse we rode through Union Estate Park where we encountered giant tortoises, cows, and a lush landscape full of life, as we made our way to Anse Source D'Argent. A short walk will lead you to an out-of-this-world beachside bar. Fruita Bar is right on the beach and filled with fresh fruit that is used for their next-level cocktails and fruit drinks. It is here that you can enjoy crystal clear water filled with gigantic granite rock formations in what could easily be a setting for Jurassic Park. La Digue is a true must see - we recommend staying for two nights.
SEE WHAT ELSE MAKES THE SEYCHELLES UNIQUE
2) When you head to Curieuse Island make sure to visit the giant tortoise sanctuary that is on this gem of an island. When we arrived, we anchored in Anse St. Jose and hiked along a path that lead us directly to the sanctuary. The hike is gorgeous and filled with birds that make you feel like you're taking a step back in time. Seeing the giant tortoises was remarkable. They can live to be over 200 years old and weigh as much 800 lbs. They love having their neck rubbed and are very friendly and peaceful. Curieuse Island is a place that you will never forget.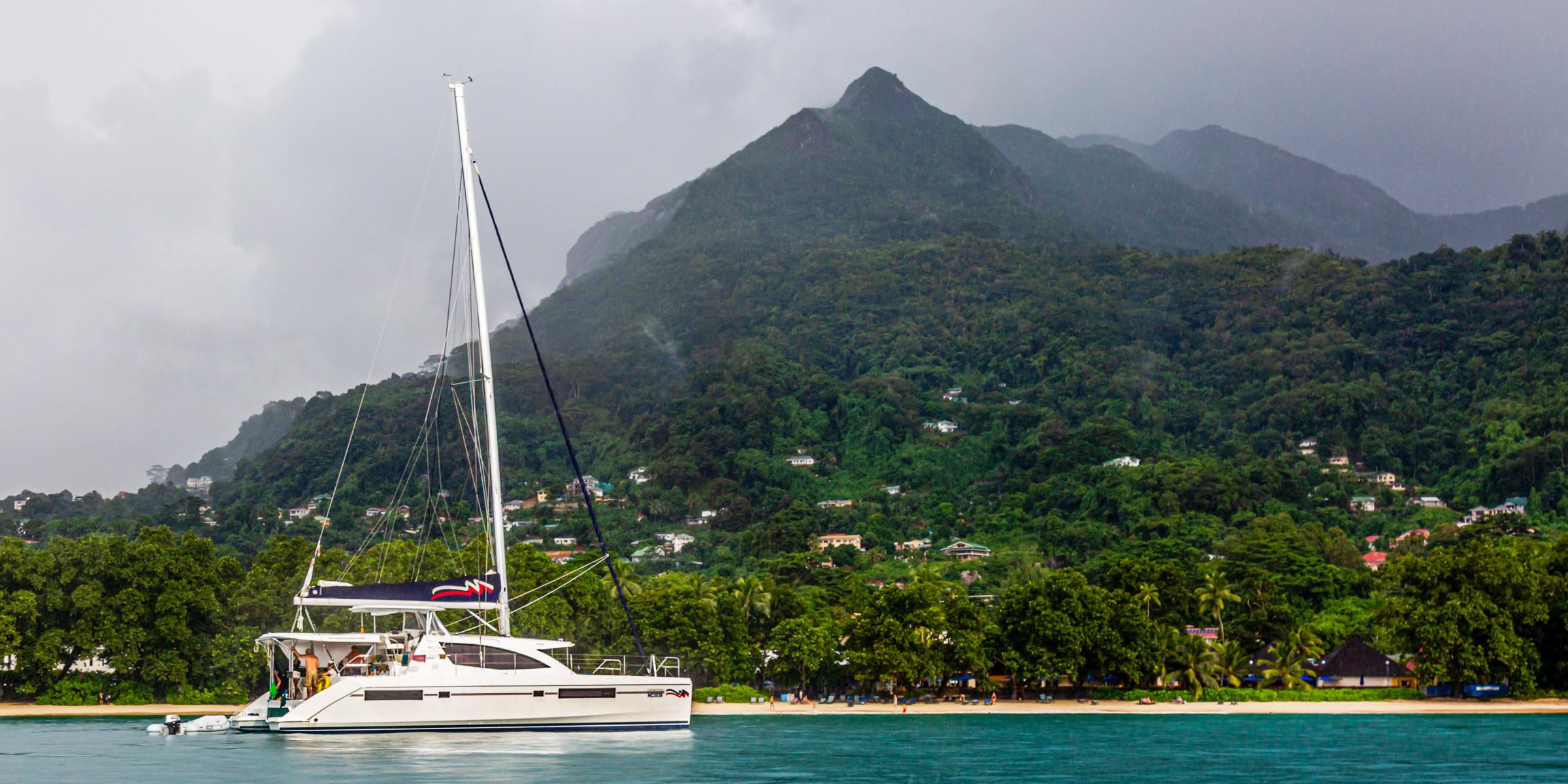 3) Praslin Island, Anse Lazio has been rated one of the top beaches in the world. Picturesque white sand beaches give way to some of the most pleasurable waters one will experience. You can snorkel with the turtles and fish on either side of the beach in this area. This zone is also a great spot to anchor and swim to shore. When you reach shore, make your first stop the Honesty Bar. If there isn't a bartender on-duty, don't despair - help yourself to a drink and leave some cash on the bar top. The beach here is perfect for all - relax, sunbathe, jog, snorkel, swim, play in the surf, or take a peaceful nap amongst the palms.
4) Praslin, Anse Volbert is an excellent anchorage next to the marine park of St. Pierre Island. Here you are surrounded with rare birds and fish as far as the eye can see. A short dinghy ride will bring you to a massive white sand beach filled with restaurants and bars, as well as excellent swimming and snorkeling. Make sure to check out the marine park on your dinghy ride. There is truly nothing else like it.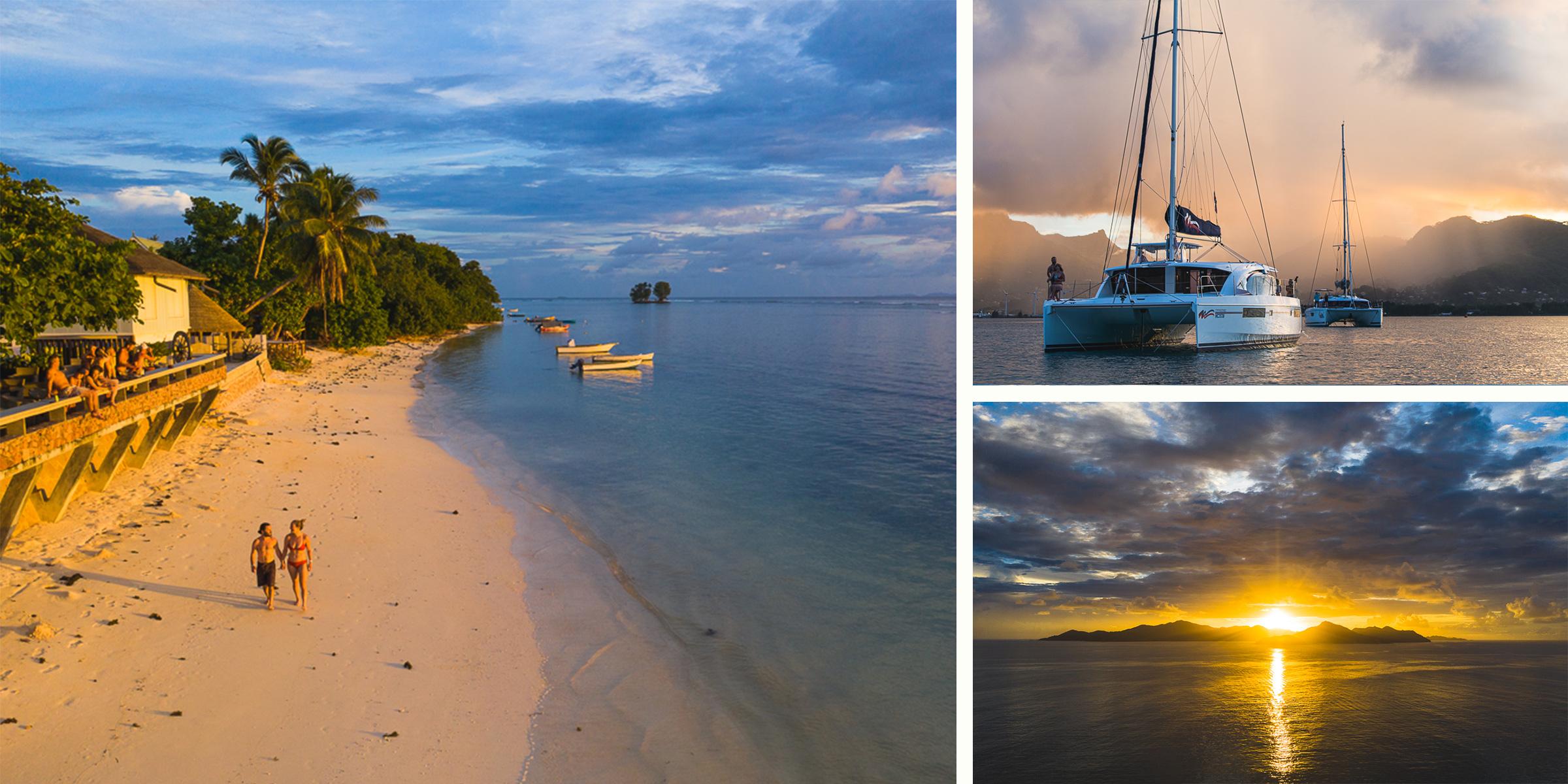 5) Anchoring at Beau Vallon on Mahe is the perfect anchorage for the first or last night of your trip. Upon entering you will be instantly blown away with the jaw dropping topography. The rainforest alongside the longest white sand beach in the Seychelles will have you stopping dead in your tracks. There are a variety of bars, restaurants and shopping options for every member of your crew. Rent water toys or simply swim your way along the shore in shallow crystal-clear blue waters. Excellent holding makes for easy anchoring and a picture-perfect way to start or end the trip of a lifetime.
Did you find this useful?