Published:
May 22, 2017 The Moorings
Comments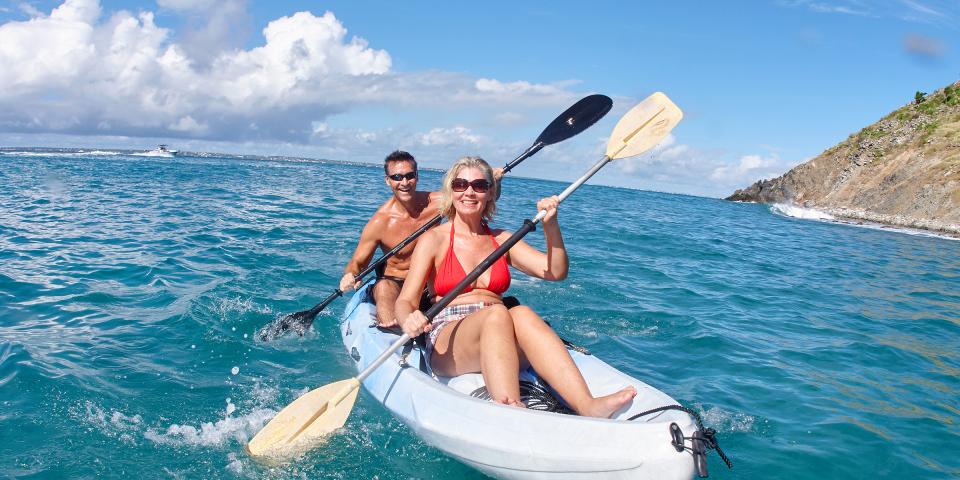 By: Betsy Crowfoot
Eclectic island style. Sun-kissed relaxation. 50 shades of Caribbean blue water...
It's some kind of wonderful in St. Martin and you really just need to see it to believe it. But don't take our word for it. Keep reading to find out why Cruising World ranks this multi-faceted destination so high...
Saint-Martin. Sint Maarten. Whatever you call it, it's a best-of-both-worlds island: half French half Dutch, yet all chic. Circumnavigate the 37-square-mile island and you'll find plenty of turquoise bays and marinas to nestle in for a stay.
Visit casinos and duty-free shops in Dutch Sint Maarten, on the southern half. Peruse the nightlife, nude beaches and beaucoup de bistros in French Saint-Martin, to the north. But don't be confused by this bisected island: It's all fun, fashionable and fabulous. Then, take a walk on the wild side. When the cruise ships pull in, escape the clamor of the crowds for untamed Île Fourchue.
Île Fourchue is an arid elbow of land rising 100 meters out of the Caribbean Sea, an exhilarating 8-nautical-mile reach southeast of the Moorings' Oyster Pond charter base. Pick up a mooring, and breathe in the sweet smell of thirsty grasses covering the ridge that buffers the anchorage from the prevailing trades.
The island's entire perimeter is part of the St. Barts Marine Park, established two decades ago to protect the marine environment. Kayak, paddleboard or swim the crystal-clear waters to the sandy beach. Float over coral reefs, just a splash away from the mooring. Your only neighbors might be the sea turtles, who now thrive thanks to restored sea-grass beds. Or perhaps a megayacht will saunter in for a few hours, burp out a cluster of guests and swim toys, then just as swiftly swallow them back up and hurry out.
Later, dash to St. Barts, where the beautiful people holiday, barely an hour's sail away. Treat yourself to an exorbitant cocktail and glamorous people-watching before returning to Île Fourchue – because nothing's as beautiful as your own gentle slap of the waves on the hull. 
Charter Tip: Purchase your marine-park permit at The Moorings base before you go. When entering and exiting the French and Dutch ports of Sint Maarten/Saint-Martin, cruisers must clear in and out of customs and immigration. Time your passages accordingly.
Did you find this useful?