Published:
August 23, 2019 The Moorings
Comments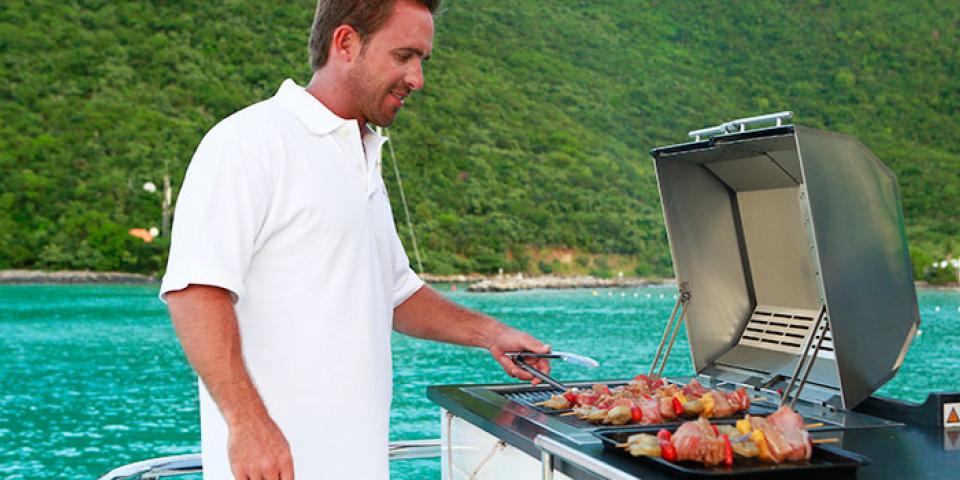 Tempt your taste buds and bring the essence of the Caribbean to you with this delectable Golden Shrimp Kebab recipe…
Whether you've chartered with us in the past, or you're just starting to plan your first 5-Star sailing adventure, nothing compares to an all-inclusive vacation over majestic waters, in the most magnificent destinations. In addition to the skilled captain and resort-like accommodations, one of the most notable features of a Crewed charter with The Moorings is having your own personal gourmet chef onboard.
No matter what your palate preferences, the crew that you select to guide your luxury sailing excursion will always be fully-equipped with fresh ingredients and fabulous dishes to serve. Now, compliments of Chef Emily of Kokomon, you can recreate this signature Crewed charter recipe and channel island paradise from the comfort of your own home. Fire up the grill and enjoy these flavorful Golden Grilled Shrimp Kebabs with friends and family gathered in your backyard.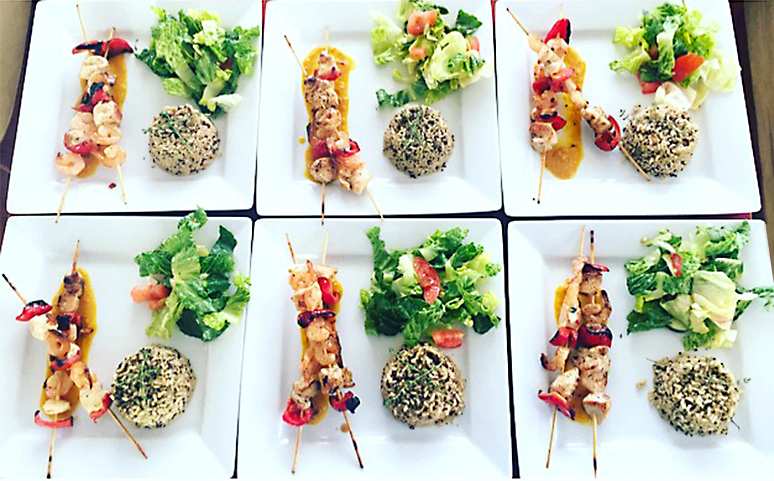 WHAT YOU'LL NEED:
48 medium sized shrimp
1 Yellow or green chili
3 yellow bell peppers
1-2 red bell peppers
1 clove of garlic
2 tbsp. apple cider vinegar 
FOR THE KEBABS:
Peel and devein the shrimp.
Chop the red bell pepper into 1-inch squares.
Pierce the shrimp on a skewer alternating with pieces of the red bell pepper.
Season with salt and pepper and grill until the shrimp is just cooked.
FOR THE PUREE:
Remove the seeds from the chili and place in a pan with the quartered yellow peppers, garlic and apple cider vinegar.
Simmer for 20 minutes.
Add salt and pepper to taste, and puree with a food processor or blender.
ADDITIONAL INFORMATION:
Makes 12 kebabs.
Serve kebabs on top of pepper puree with a side of cilantro rice and a small salad.
This recipe can also be prepared with chicken.
Did you find this useful?