Published:
August 2, 2020 Terese Kerrigan
Comments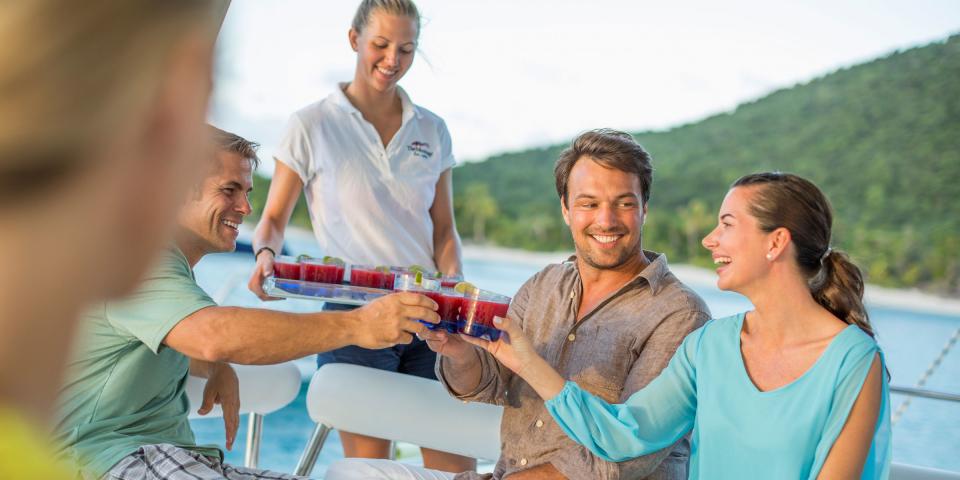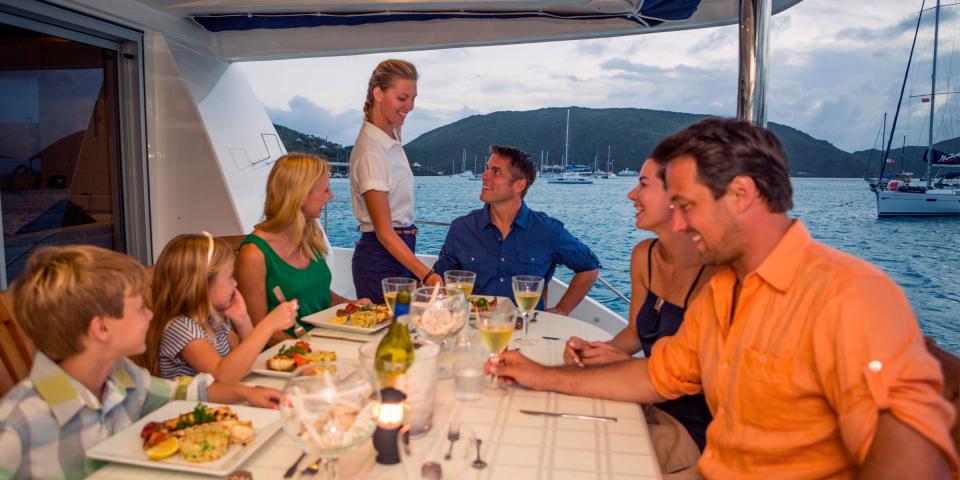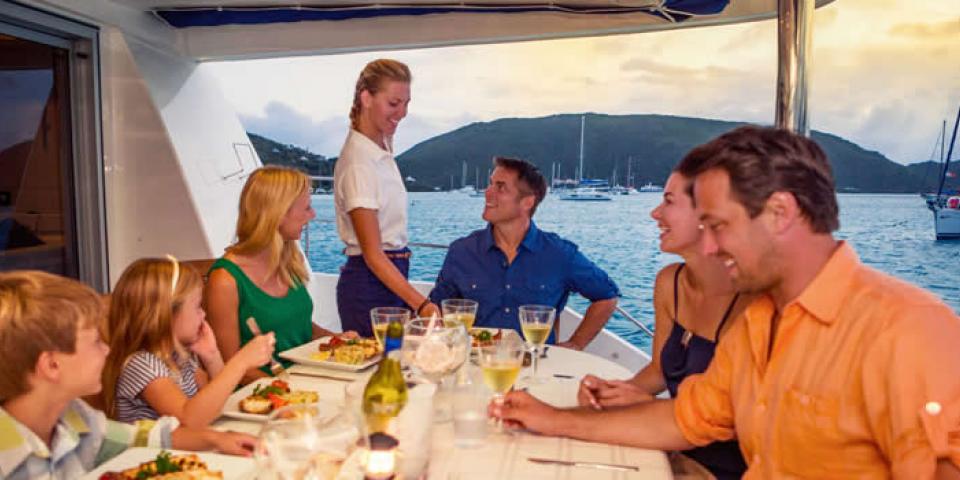 Let's face it – Vacations nowadays are just as much of an adventure for the taste buds as they are for the rest of the senses. Whether your trip revolves around a well-researched itinerary featuring the most blogged about restaurants in the area, or if you're just leaving the diet restrictions at home, food is an essential ingredient to any unforgettable getaway. 
When you charter a Crewed yacht with The Moorings, you get far more than a simple boating vacation. You get an all-inclusive experience that rivals that of a prime beachside resort. Along with your very own captain and gourmet chef, you'll be treated to the stylish comfort of a spacious catamaran complete with delectable meals, hors d' oeuvres, and signature cocktails, all suited to your personal tastes.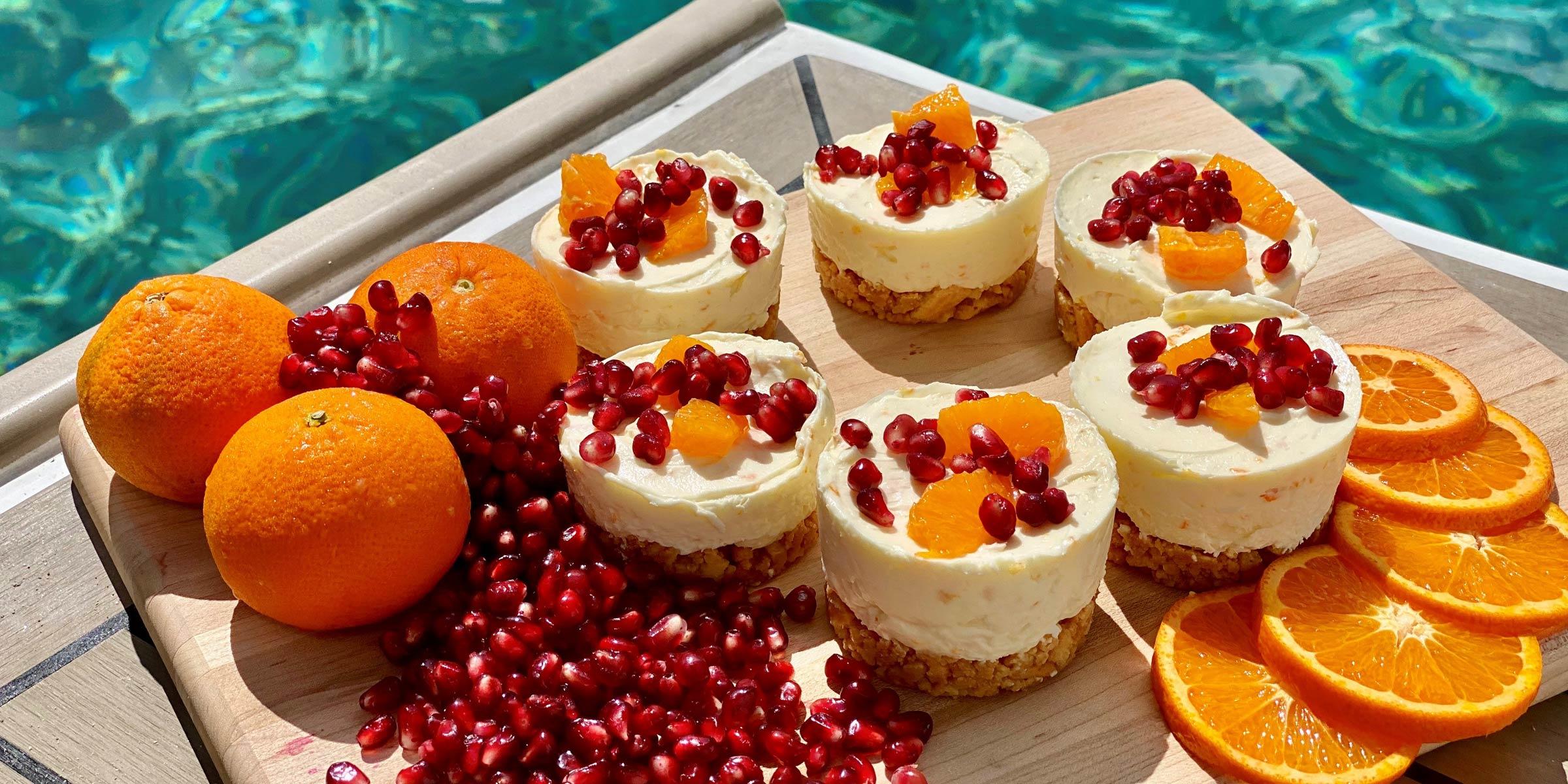 In keeping our commitment to 5-Star Sailing, we have gained a strong appreciation for "gourmet". We don't take that word lightly. Each of our onboard chefs is trained to craft some of the most mouthwatering cuisine in a variety of unique styles. Take some of our favorite Crewed yacht dishes, for instance:
WHITE WINE-POACHED SALMON WITH LEMON BUTTER CAPER SAUCE - Perfectly cooked salmon, served alongside grilled asparagus and crushed new potatoes.
CINNAMON MASCARPONE PANCAKES - Served with a medley of warm spiced apples and bananas sautéed with a rum-infused syrup, and an assortment of fresh berries.
EGGS CAPRESE, ITALIAN STYLE - Lightly fried eggs are placed on slices of grilled garlic ciabatta, layered with crispy prosciutto and fresh creamy mozzarella, drizzled with pesto and freshly diced tomatoes.
If there's a certain food you love, or foods you try to avoid, our chefs are happy to accommodate any dietary needs or restrictions. Before your charter, your crew will contact you to learn more about your party's food and beverage preferences. Whether you're looking to sample the local cuisine or simply stick to the classics, you'll be treated to a custom blend of flavors that will rejuvenate your taste buds and please your palate.
Did you know? --- Between 2006 and 2013, the percentage of those who traveled to learn about and enjoy unique dining experiences grew from 40% to 51%, according to the "American Culinary Traveler Report," published by Mandala Research.
What would a vacation at sea be without your favorite drinks to cool you down? In addition to delicious cuisine, our chefs know just what it takes to craft that perfect afternoon cocktail so you can kickback, relax, and kickoff happy hour aboard your luxury yacht. And as if that's not enough, your chef can also whip up some kid-friendly fruity concoctions, and is well-versed at wine pairings when dinner is served.
Speaking of dinner, it doesn't get much better than what you'll enjoy on a Crewed yacht charter. How about seared grilled tuna topped with mango papaya salsa and a balsamic glaze drizzle? Maybe with a side of roasted baby potatoes, grilled asparagus and anise carrots sautéed in Pernod? Or, maybe surf and turf is more of your style. If so, you'll love our grilled shrimp drizzled in Cognac sauce alongside a juicy grilled filet cooked just the way you like.
This is just a sampling of all the flavors that await you on a Crewed yacht charter with The Moorings. We welcome you to discover the difference of this 5-Star Sailing experience on our Crewed charter page, or start planning your trip today in one of our 20+ destinations throughout the Caribbean, the Mediterranean, the Bahamas, and beyond.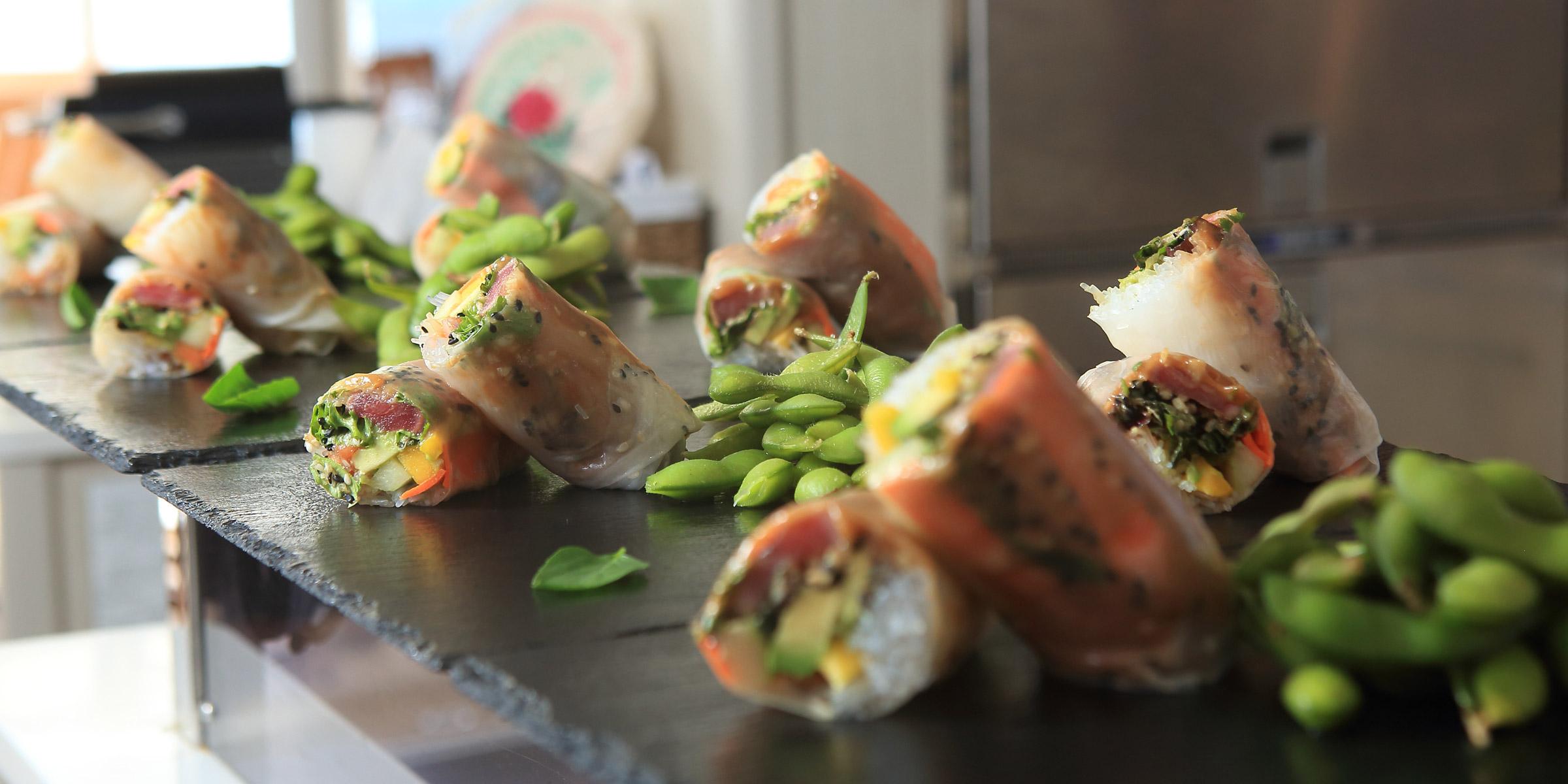 DISCOVER CREWED YACHT CHARTERS
Did you find this useful?