Published:
May 12, 2017 The Moorings
Comments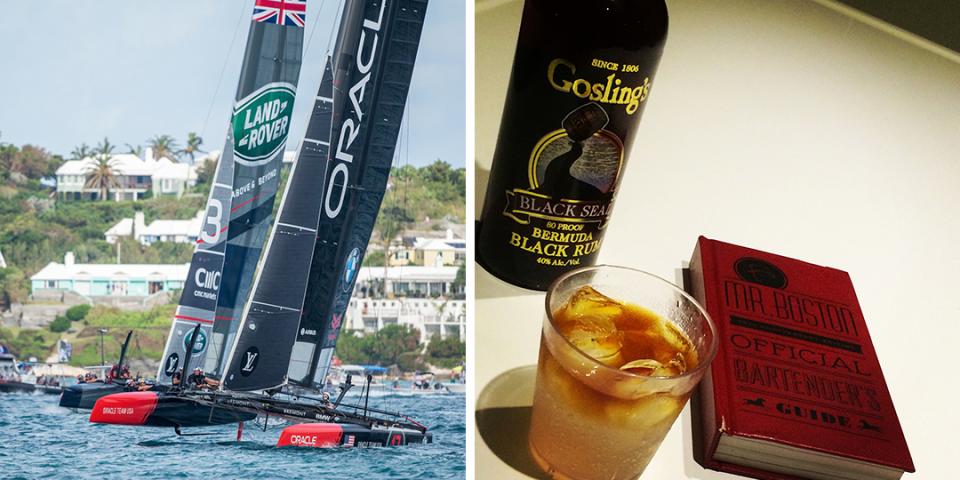 In keeping with the spirit of the rapidly-approaching 35th America's Cup racing excitement, we want to make sure you are well-acquainted with the Bermuda-born Dark'n Stormy®.
Not only is the Dark'n Stormy® the most proper beverage you can sip on while waiting for the on-the-water action to kick off in Bermuda on May 26th, but it is also the first featured cocktail in our new Ready, Set, Rum! blog series. So look forward to additional island drink recipes on The Mainsheet Blog, each with unique Caribbean roots that will make you enjoy rum mixology even more than before.
Crafted from just three ingredients—rum, ginger beer, and a splash of lime—the Dark'n Stormy® may seem simple enough on the outside, but this delightfully-refreshing drink actually has quite the backstory, starting with its distinctive ties to the island of Bermuda.
The history of the Dark'n Stormy® dates back over 100 years ago, shortly after WWI, when a group of British sailors decided to blend their homemade ginger beer with some signature Gosling's black seal rum. It must have been an instant crowd-pleaser, and it must have been a dark and stormy night at sea when this drink was first concocted.
Now, the Dark'n Stormy® can easily be enjoyed anywhere in the world, while continuing to capture the true essence of Bermuda culture. In fact, for this tasty cocktail to be legally classified as a Dark'n Stormy®, it must be made with Gosling's Black Seal Rum. Anything else is simply posing as a pseudo "Dark'n Stormy" in a glass. 
There's just something about salty ocean breezes and warm island scenery that pairs so perfectly with a Dark'n Stormy® in-hand. Satisfy your craving for local Bermudian charm and fierce America's Cup competition by whipping up some tried-and-true Dark'n Stormy's® for your favorite thirsty crew.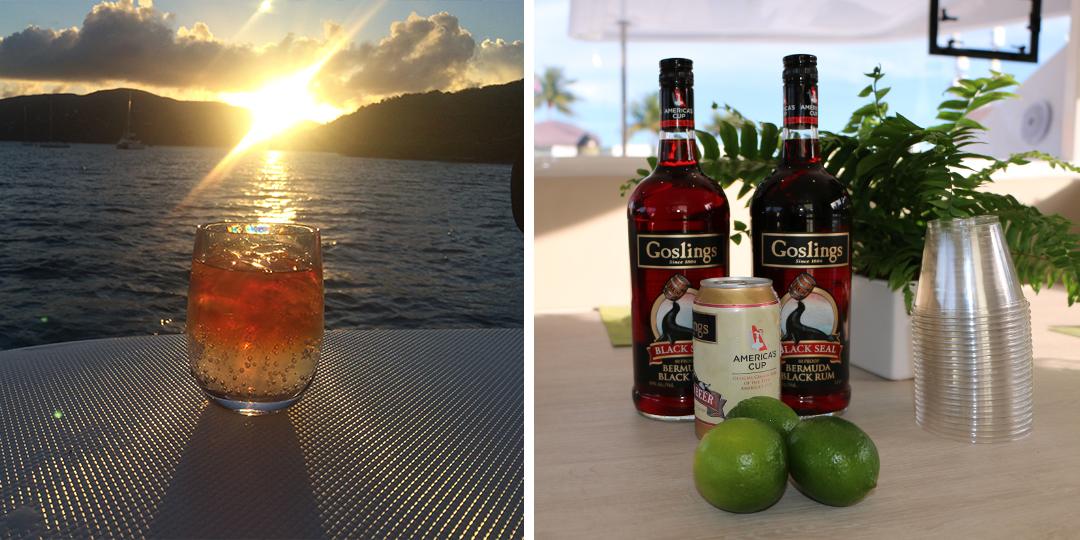 Dark'n Stormy

® Recipe
Prep Time: 1 minute
Yield: Makes 1 drink 
Ingredients:
2 ounces Gosling's Black Seal Rum
4 ounces ginger beer (Gosling's even makes their own.)
¼ lime, cut into two thick slices (optional)
Ice 
Method:
Fill a tall glass, preferably a highball glass, with ice cubes. If using lime, squeeze one slice over the ice. Add the ginger beer. Top the ginger beer with the rum, mostly for visual effect, and secure a slice of lime on the rim of the glass to garnish....
Cheers! And Bottom's up for America's Cup! 
Did you find this useful?