Published:
March 14, 2017 The Moorings
Comments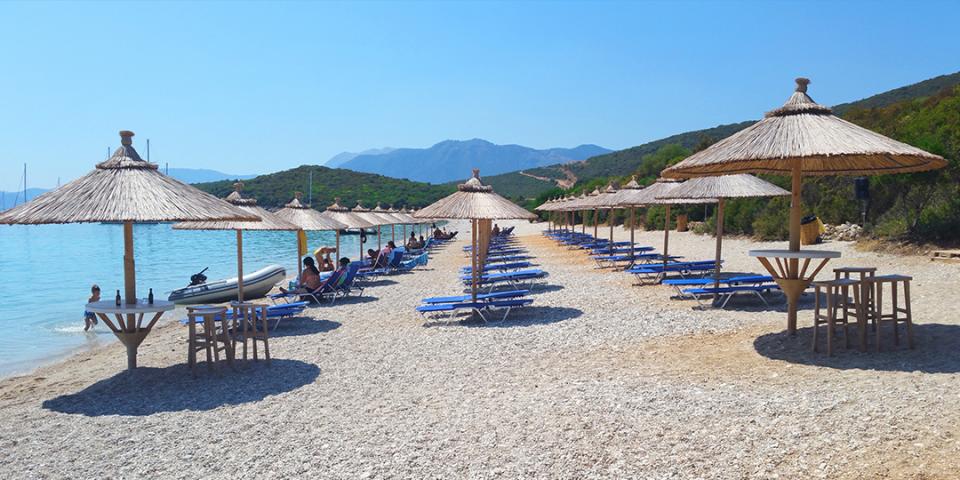 Put reality on hold and transport yourself to yacht charter paradise as Moorings Vacation Planner Hal Sender recounts his two-week yacht charter vacation through Lefkas and Corfu. It's time to discover all that you've been missing in the ever-enchanting Mediterranean....
As one might expect, it's a bittersweet feeling when you return from a two-week cruising adventure along the western coast of Greece. On one hand, it's great to be home with a boatload of new memories in tow. On the other, it's sad that this amazing Greece vacation has come to an end. Either way, I'm incredibly grateful for the people and experiences that made this trip so extraordinary and I'm excited to share my unforgettable moments with you...
We departed with eight other boats from Lefkas, a small island that rises from the water in a beautiful burst of tree-topped cliffs and sun-drenched beaches. As we journeyed south, all we saw were the clearest blue waters you could ever imagine surrounded by this massive, lush landscape. Along the shore, the water turns into a bright turquoise color just like in the Caribbean. From here, you can easily see a shell located 20-feet below the surface. When you're out at sea, the water is so unspoiled and such a deep-shade of blue that it almost looks purple.
Almost every night of the charter, we'd meet up with drinks and snacks to go over our route for the next day then have a big group dinner. One night, we even had a BBQ feast on a beach that some of our crew had prepared for everyone. Good company, great food, it doesn't get much better than that. Or, does it?
The southern cruising grounds of Greece were rife with secluded island villages, each home to restaurants and shops where we always seemed to be welcomed with a smile. Old lighthouses and ruins lined the pristine waters. There were hiking trails to explore and alleys in every village, leading you to discover new shops and cafes just off the main strip.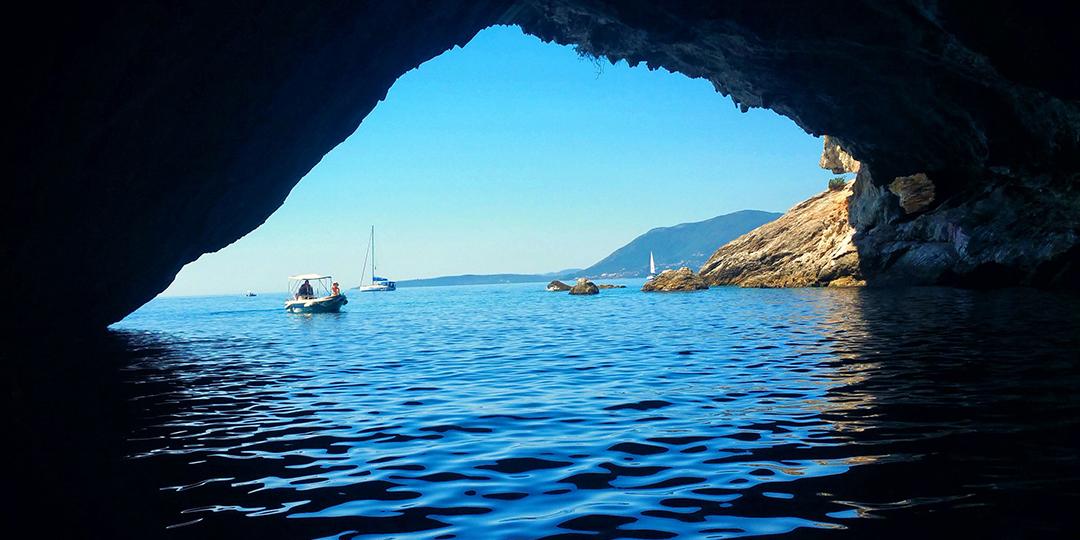 Venturing north to Corfu, we encountered a more populated region. There were more houses and towns along the mainland as we cruised between destinations. Parga was one of the more popular stops. One side is filled with resorts, water sports and a lively boardwalk offering tons of restaurants, shops and street performer entertainment. On the other side, there's the Castle of Parga, which was built back in the 11th century and overlooks the entire coastline. The view is spectacular.
Sivota was great quiet reprieve before our sail to Paxos. We went to a quaint harbor on the northern tip with calm clear water and charming scenery. Gaios is a very populated town with party boats coming and going but since the area was conveniently spread out, it didn't feel as crowded as it appeared. It was here that we enjoyed a delicious dinner at Genesis, next to the green statue of George Anemoyiannis, a local hero from 1821.
Our final stop in Corfu was simply amazing. It's a massive town that you just explore by turning down different alleys for shops, cafes, bars and restaurants. The ancient fort was impressive and if you reach the top, you can see Mediterranean beauty for miles.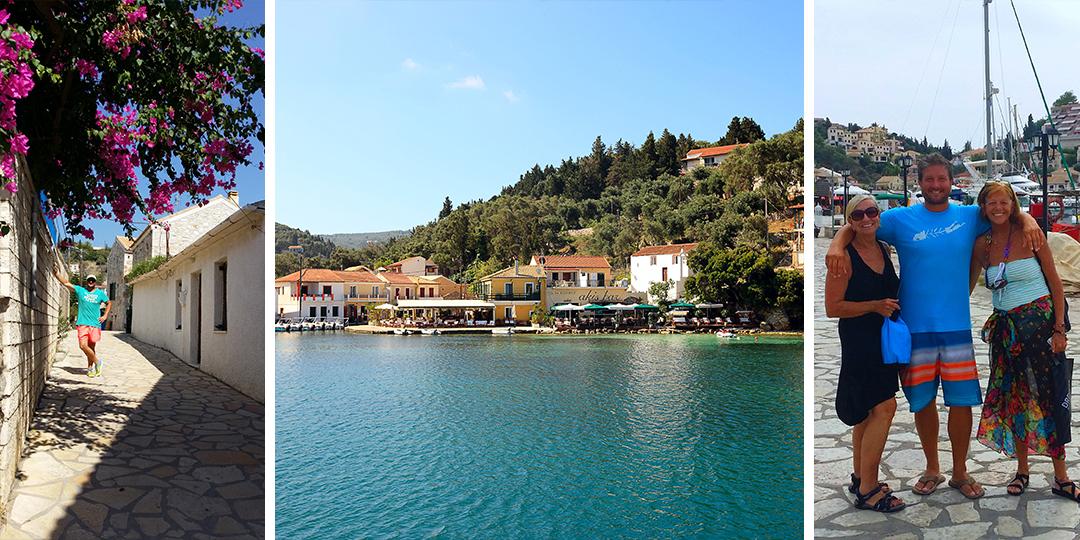 From departure to return, a Greece catamaran charter adventure does not disappoint. You will discover so many incredible things along the way while making the best vacation memories onboard. Exploring the shores of Greece was truly a once in a lifetime experience that I will never forget, and I can't wait to go back. 
Did you find this useful?