Last Updated:
November 12, 2020 The Moorings
Comments
A new year is just around the corner, and with it new opportunity to discover the world and show your passport some love! After all, travel is the only thing you can buy that makes you richer and memories make the best souvenirs. Now is the time to start planning your next unforgettable adventure so you can return home with epic stories worth re-telling again and again.
To help you decide where to go, here's a sampling of some exceptional excursions available in Moorings charter destinations across the world. No matter to which of these five top-rated locations your adventure compass points to this year, you won't be disappointed by the incredible travel experiences that await.
Home of the second largest barrier reef in the world, a number of top-ranked secluded beaches, and the renowned Mayan Ruins, there's no place on earth like Belize. The well-preserved site of the Xunantunich Mayan Ruins features more than 25 temples and palaces. The most prominent structure is the pyramid known as "El Castillo," which towers 130 feet above the plaza.
During a Belize yacht charter vacation, be sure to set aside a full day to witness this one-of-a-kind historical phenomenon. The drive from Placencia will take you along Hummingbird Highway, where you just might spot a feathered friend like the country's national bird—the toucan. From offshore passages to onshore excursions, this place is full of culture and flair. You truly have to see it to Belize it!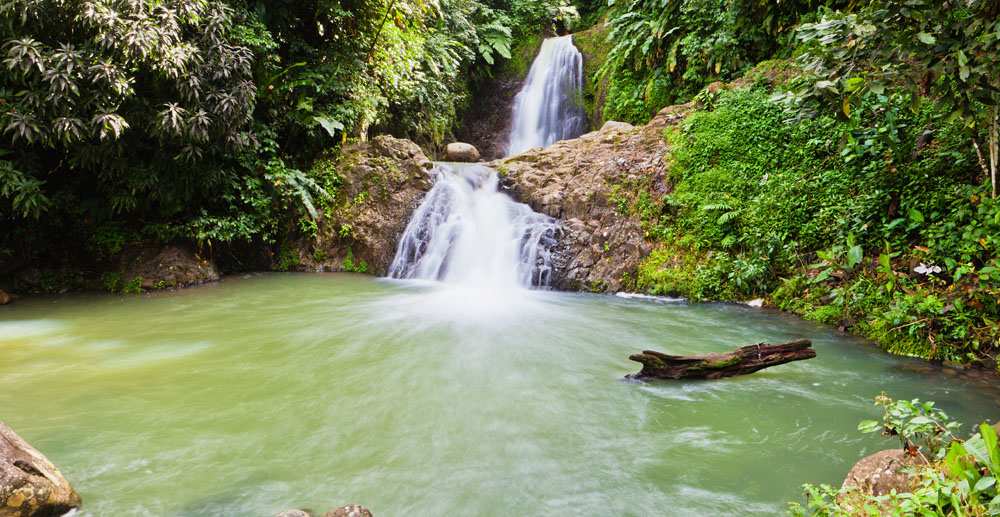 From the impressive underwater sculpture park at Moliere Bay to the stunning panoramic views from atop Fort George, Grenada is a wondrous place for an unforgettable yacht charter vacation. This culture-rich destination has much to offer, but a visit to the "Spice Isle" of the Caribbean isn't complete without a tour of Seven Sisters Falls.
We recommend hiring a local guide to explore the flora and fauna of the beautiful Grand Etang Nature Reserve. From the Grand Etang Lake, enjoy an intermediate hike over to Seven Sisters Falls for a refreshing dip in the sparkling pools surrounding these seven stunning waterfalls. You'll want to pack appropriately for this memorable excursion so wear or bring along comfortable walking shoes, a swimsuit, towel, and Go Pro if you have one for some amazing under water shots!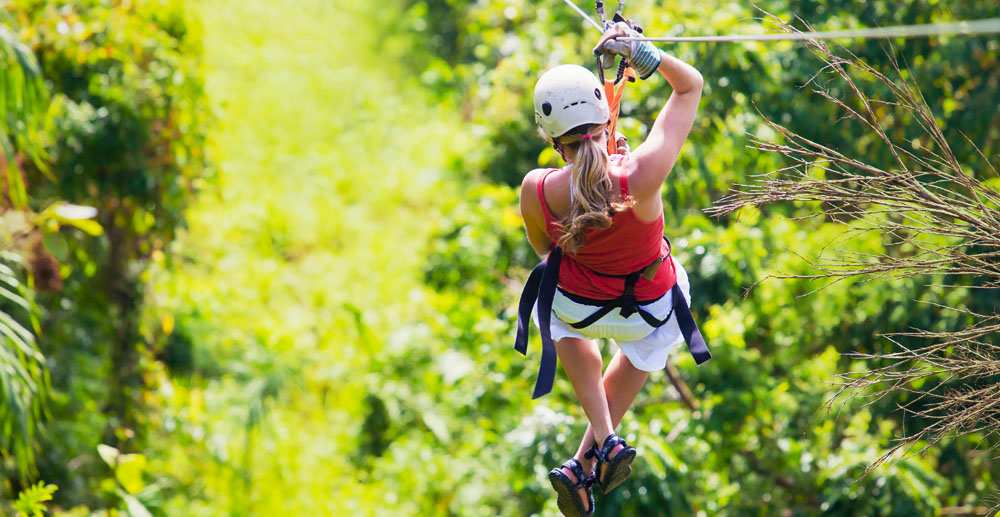 Home of the world-famous teeming Pitons and miles of exotic scenery, St. Lucia is a must for any outdoor adventurer. The beaches are superb, the hiking is unmatched, and the zip-lining excursions are out of this world.
In their own words, "the Adrena-line zip line tour is not for the faint of heart," but wow is it fun! This particular tour starts with an easy walk through the lush rainforest before you're safely hitched to a series of cables that zip you down the scenic hillside. The tour also features a small Tarzan swing, so you can really indulge in a genuine "jungle experience."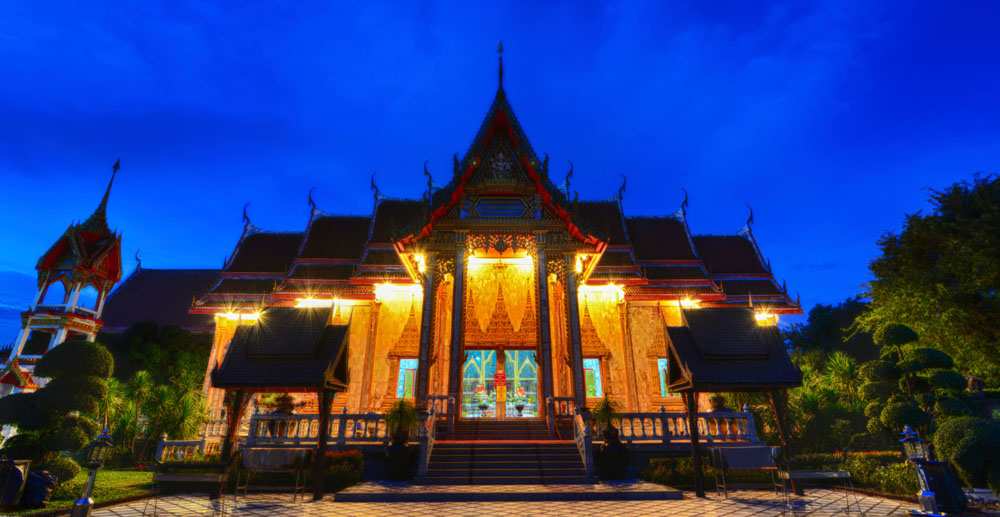 A mecca for exotic culture and flair, Thailand has much to offer visitors both off shore and on land. A Phuket yacht charter reveals many hidden treasures located throughout the Andaman Sea but perhaps the most iconic landmarks are the 29 Buddhist temples.
The most significant of all the Buddhist temples in Phuket is Wat Chalong, which has welcomed countless travelers for more than a century. Locals come to pray, while westerners come to enjoy its beauty and learn about ancient Buddhist traditions. And if you happen to visit during the Chinese New Year, you'll also be able to enjoy the festival featuring shows, games, food, and concerts.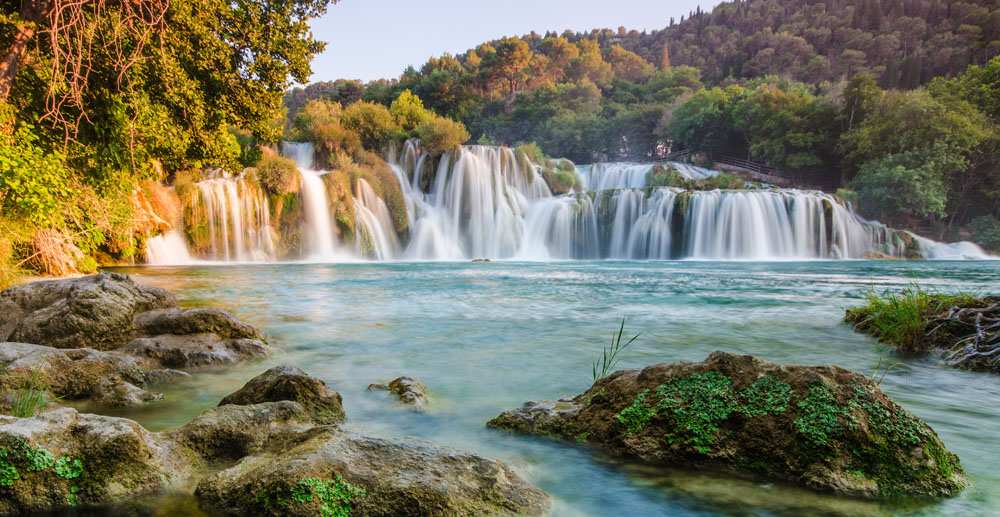 Known by many as the acclaimed filming site for Game of Thrones, Croatia has become quite a popular travel destination in recent years, and rightfully so. From local vineyards tours to scenic cliff jumping and a glowing blue grotto, Croatia has something to offer visitors of all kinds, but it especially appeals to those with a thirst for adventure.
Skradin & Krka Waterfalls National Park is located just a 1-hour drive from The Moorings marina in Agana. Skradin is a beautiful riverside town and a highlight of any Dalmatian Island vacation. From here, you can board a National Park boat to enjoy the spectacular riverfront scenery, including the stunning Krka Falls. And don't forget to bring your bathing suit because you'll want to partake in a refreshing swim when you're there.
DISCOVER MEDITERRANEAN VARIETY
Set your sights on any of the above-mentioned charter destinations in 2021 and look forward to the most rewarding escape with your favorite people. Fulfilling adventures and unforgettable memories are just waiting to be captured!
Did you find this useful?