Published:
May 5, 2017 Terese Kerrigan
Comments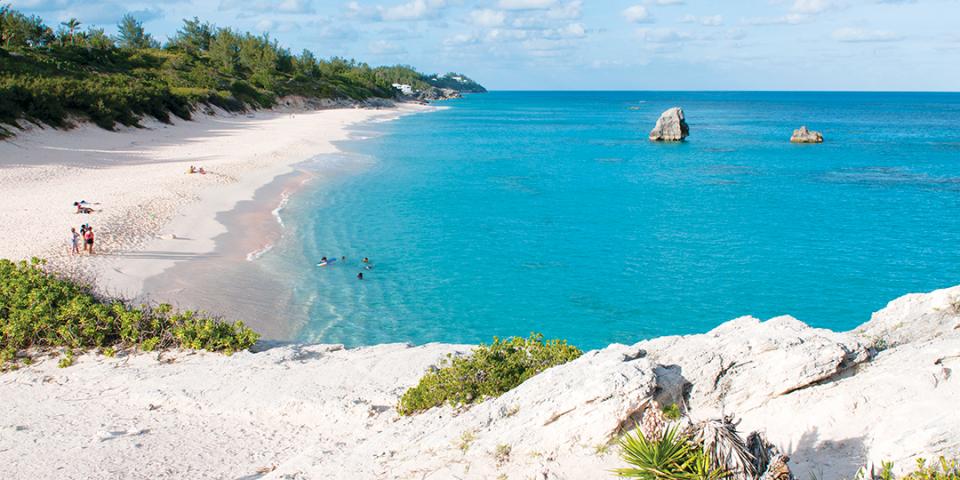 Some things just go together—like movies & popcorn, football & tailgating, fireworks & the 4th of July, and vacations & rum. If you're picturing yourself lounging on a beach with a rum cocktail in-hand, we don't blame you.
As fate would have it, Bermuda - the location of this year's America's Cup - just happens to be the birthplace of Gosling's, a family-owned and operated rum company, and official partner of the 35th America's Cup. Steeped in history, this premier rum brand is the perfect inspiration for this contest.
Come along for the ride as we go bottoms up for America's Cup, and dive into the perfect pairing of sailing, rum, and the beautiful island of Bermuda…
In the spring of 1806 James Gosling, the oldest son of William Gosling -wines and spirits merchant - set out from Kent, England on the ship Mercury, with £10,000 sterling worth of merchandise, bound for America. After ninety-one desperate days on becalmed seas their charter ran out, and they put in at the nearest port, St. George's, Bermuda. The rest, as they say, is history. Smooth, deep, delicious history.
Privately-owned and operated for 211 years now, Gosling's is currently being run by the family's 8th generation. The 7th generation was the first to ever leave the island to expand the Gosling's brand outside of Bermuda, in Boston.
Up until World War I, Gosling's black rum was only sold from the barrel, so people would bring their own bottle and purchase a "fill up". Eventually, the rum was sold in champagne bottles and sealed with black wax, which evolved into the signature "Black Seal" everyone recognized and requested. Many years later, the juggling black seal mascot was added to the branded bottle labels.
Gosling's is the oldest and largest export business in Bermuda. In fact, Bermudians are so loyal to the local rum product that they christen new boats with rum instead of champagne. And when a new building is complete, a celebration toast is held on the roof, which is then doused with a bottle of Gosling's Black Seal Rum. 
 Thirsty yet? There are many fantastic rum cocktails to try throughout the Caribbean, so go find your favorite...
Did you find this useful?