Published:
June 29, 2017 Jennifer Richardson
Comments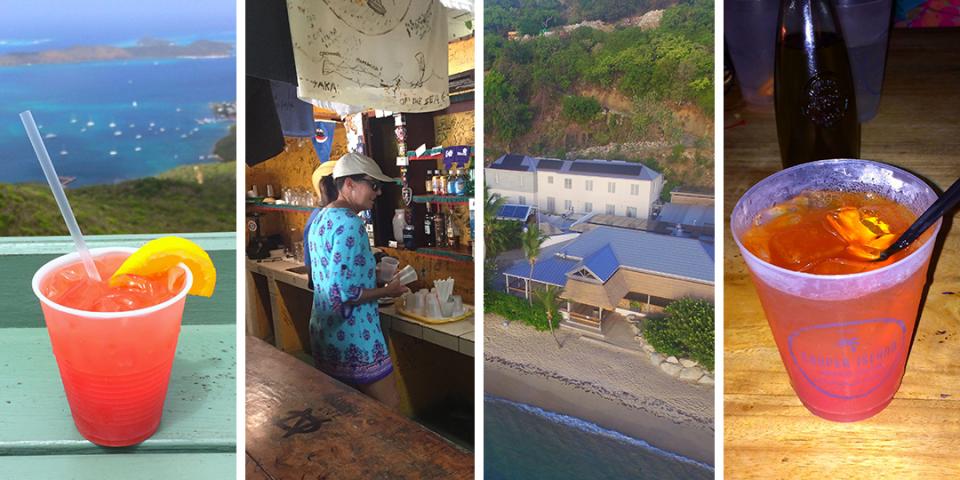 Yo-ho and a bottle of rum...

Life is more fun with rum!

Time flies when you're having rum!
No matter which of these wise old sayings speaks to you most, we can all agree that there's just something about the Caribbean that makes you crave the perfectly-crafted rum cocktail. When our own Jennifer Richardson went on her recent charter vacation in the British Virgin Islands, she searched far and wide for the BVI's best "rum punch" drinks and has shared the tasty results below. Here are her top five places to snag rum punches in the British Virgin Islands...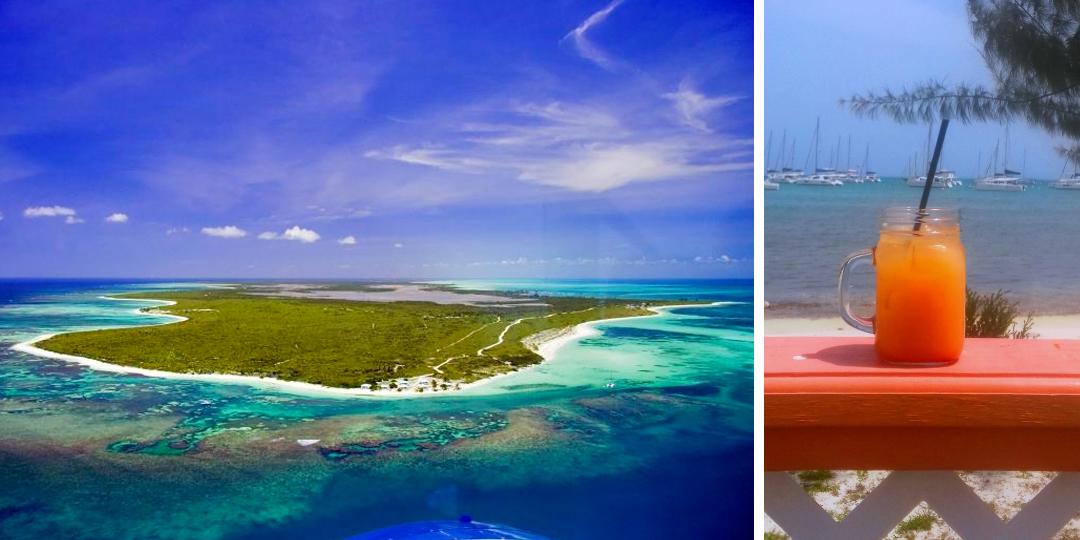 1. Wonky Dog (Anegada) – The "Wonky Aaron" is a unique spin on the classic rum punch, and is served in a cool mason jar glass. It's the signature drink and a perfectly delicious pairing with the island's famous Anegada Lobster!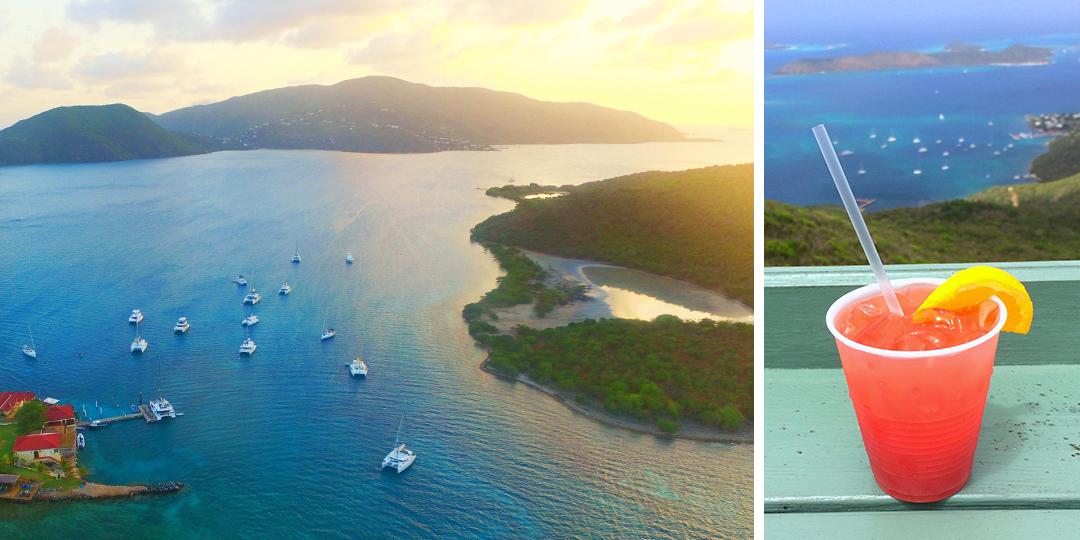 2. Hog Heaven (Virgin Gorda) – This off-the-beaten-path BBQ joint tucked away in North Sound should not be missed. We docked our cat at Leverick Bay and took a taxi up to Hog Heaven and it was more than worth it! Hands down—this is the best place to grab a rum punch with a view. We feasted on delicious BBQ and refreshing rum punches while gazing down at paradise with a bird's eye view of North Sound.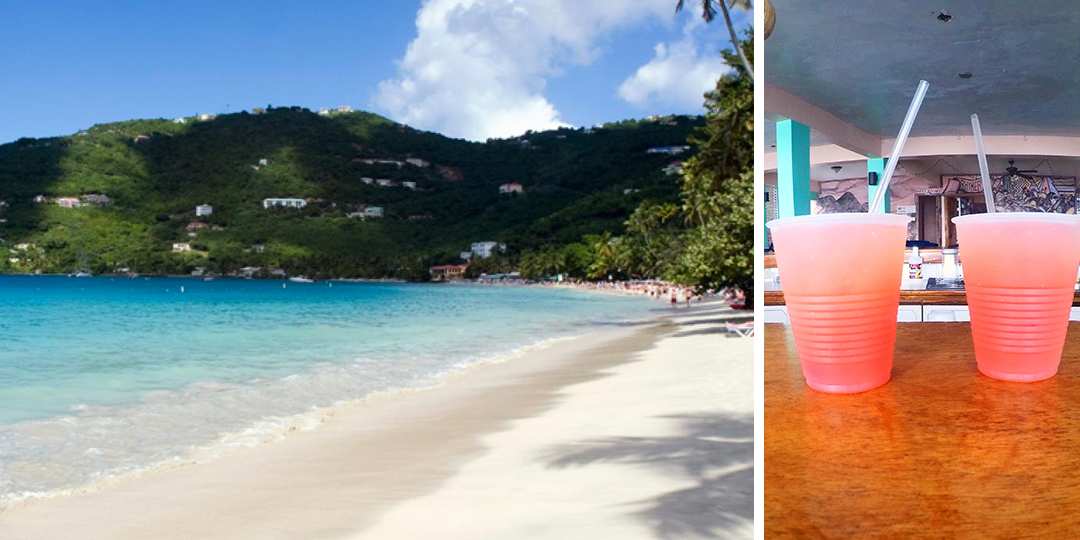 3. Rhymer's Beach Bar (Cane Garden Bay) – This is the place to go for great atmosphere, friendly bartenders, and even better rum punch. Not too sweet, but not too sour. This rum punch was the perfect addition to a sunset on Cane Garden Bay. Come for happy hour and enjoy the 2-for-1 rum punch special!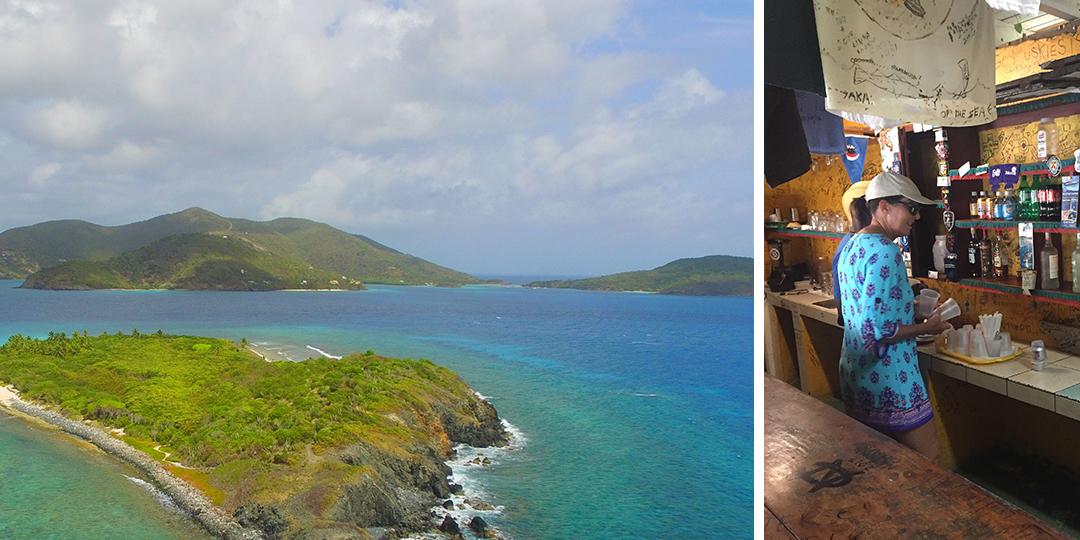 4. Sydney's Peace and Love (Little Harbour) – The rum punch at Sydney's Peace and Love easily made my list because it was original. The self-service bar lets the guest be the star of the show – you make your own drinks and log them in a book to keep track of your tab. Believe it or not, this bar operates on the honesty policy, offering a unique experience you won't find at home. And the rum punch is as good as you can mix it.
"Drinking Rum before 10 AM doesn't make you an alcoholic, it makes you a pirate"
— One Love Bar and Grill, Jost Van Dyke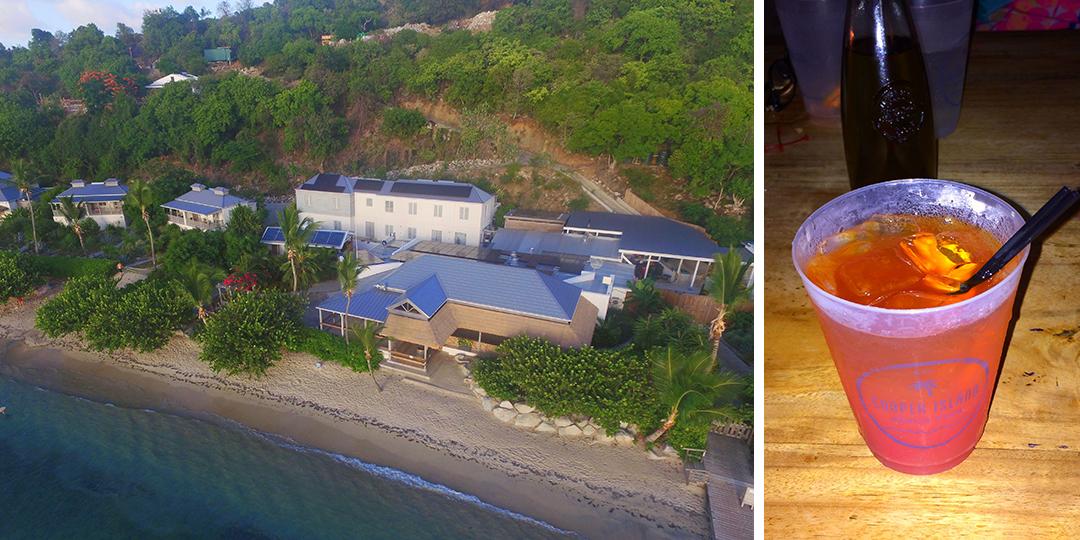 5. Cooper Island Beach Club (Cooper Island) – After tasting many rum punches ashore and on board, Cooper Island's rum punch tops the list. The punch was a good mixture of punch and rum topped with a fresh orange. As an added bonus, you get to keep the cup it's served in as a souvenir so you can perfect your own rum punch recipes at home – complete with BVI vacation vibes.
Did you find this useful?