Moorings Crewed 4500 - 4 Cabin Catamaran
Named 'Best Charter Boat' in Cruising World's 2017 'Boat of the Year' competition, a Crewed charter aboard The Moorings 4500 takes first-class travel to the next level, with the added luxury of a dedicated 5-Star Crew at your service. From the moment your charter party of up to six guests steps onto this sleek and innovative sailing catamaran, it's all about comfort and convenience.
The renowned boat-builders at Robertson and Caine have filled this boat with modern updates and innovations. Inside, enjoy natural light from the large panoramic windows and an overhead skylight. Light and bright modern finishes adorn the fully-appointed galley and dining space, complete with cushioned wrap-around seating. Other convenient features include flat screen TV/DVD, Bluetooth connectivity, complimentary WiFi, indirect floor and ceiling lighting, double USB ports in staterooms, hair dryer, and air-conditioning – all powered by solar panels and generator. An inverter also comes standard for powering electronic devices without the need to run the generator.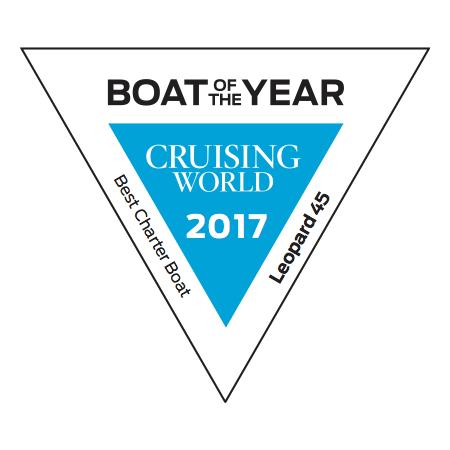 Outdoor living easily blends with indoor with the help of stacking sliding glass doors opening to the aft cockpit. Another door opens from the saloon onto the forward-covered cockpit – a feature unique to Robertson and Caine catamarans. Both seating areas are custom-fitted with cushions for added comfort. After dark, enjoy the ambiance created by the glow of elegant blue underwater lights.
The Moorings Crewed 4500 comes with three spacious guest cabins, all with en-suite baths and full-length mirrors. This mid-size catamaran seamlessly pairs modern styling with cutting-edge performance technology. Once you experience the ultimate all-inclusive escape aboard a private Crewed 4500, land-based resort vacations won't compare.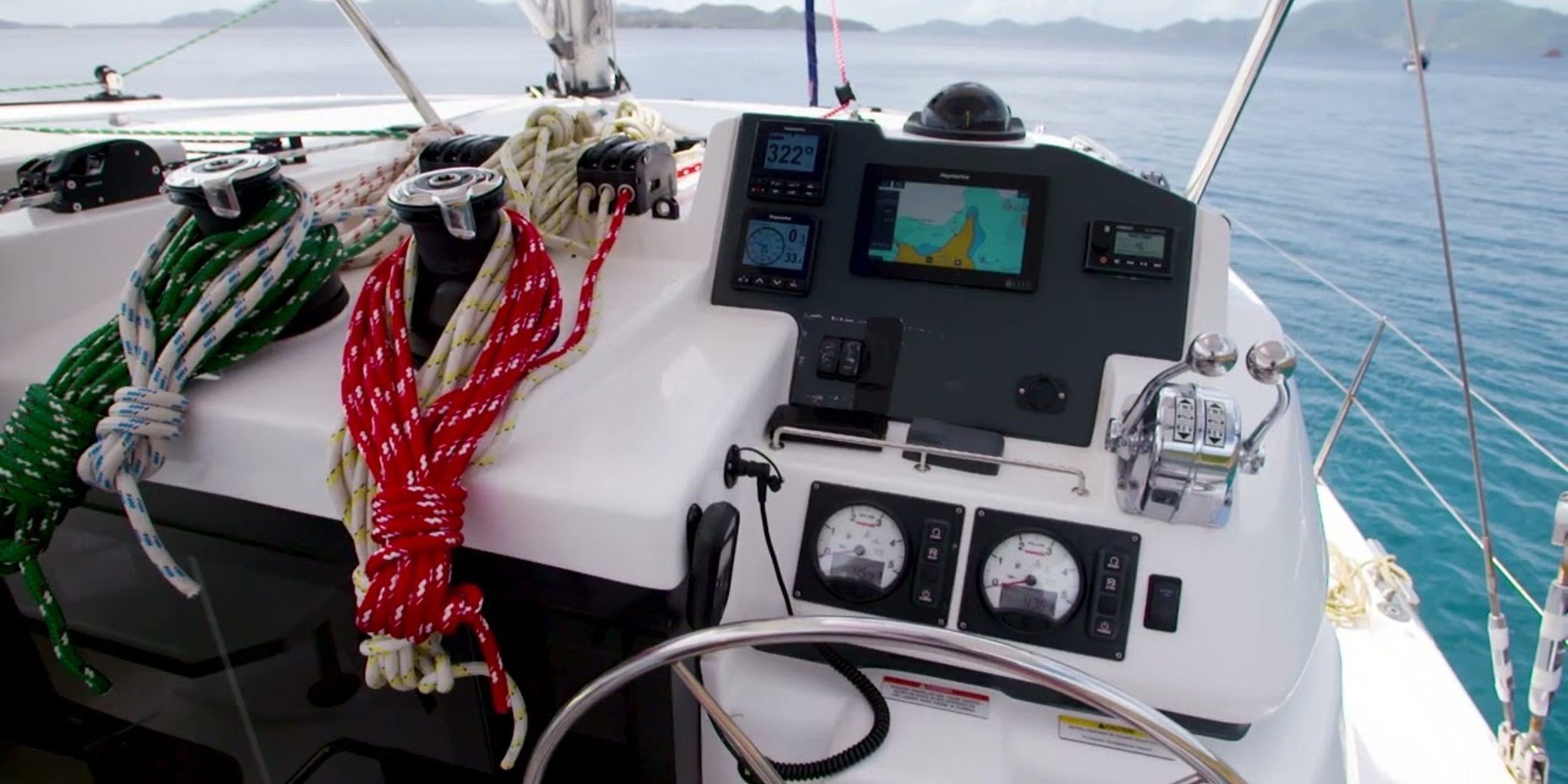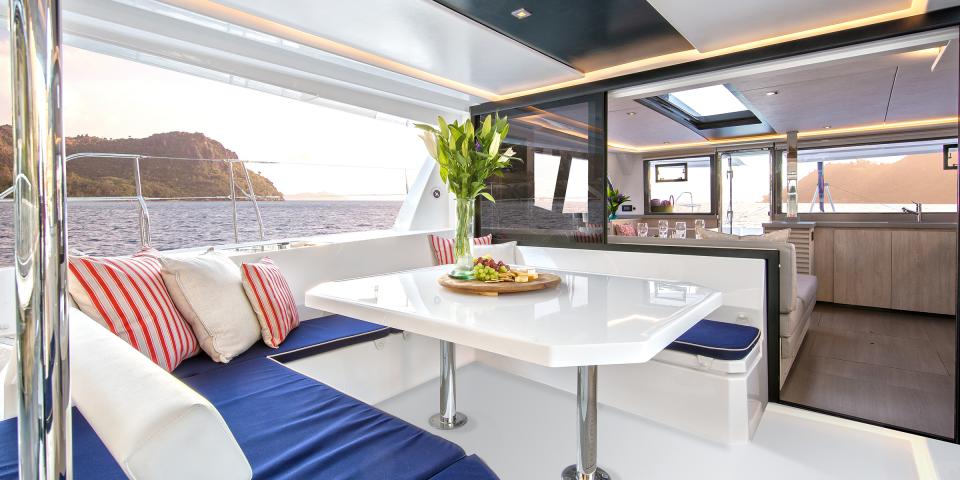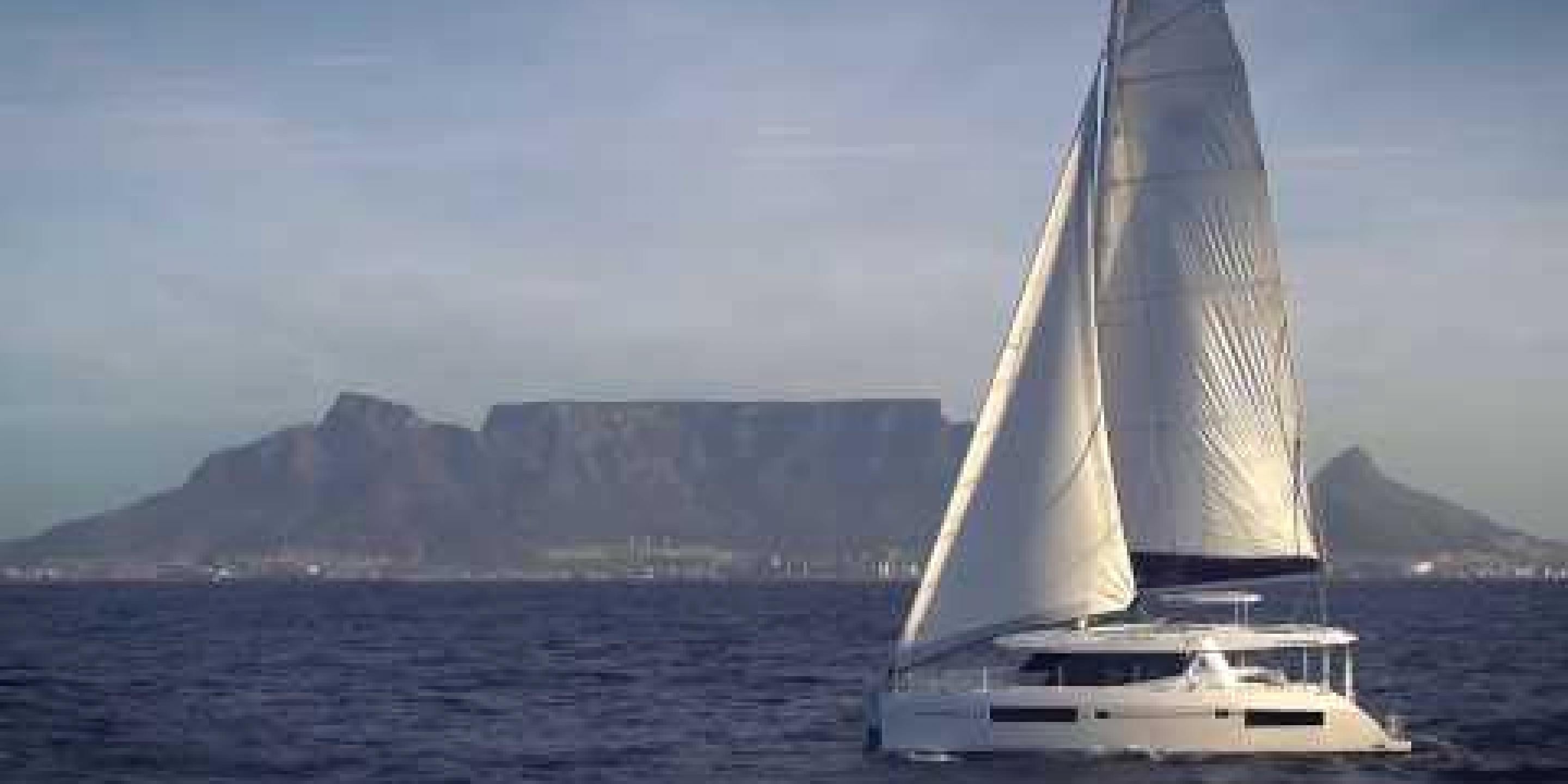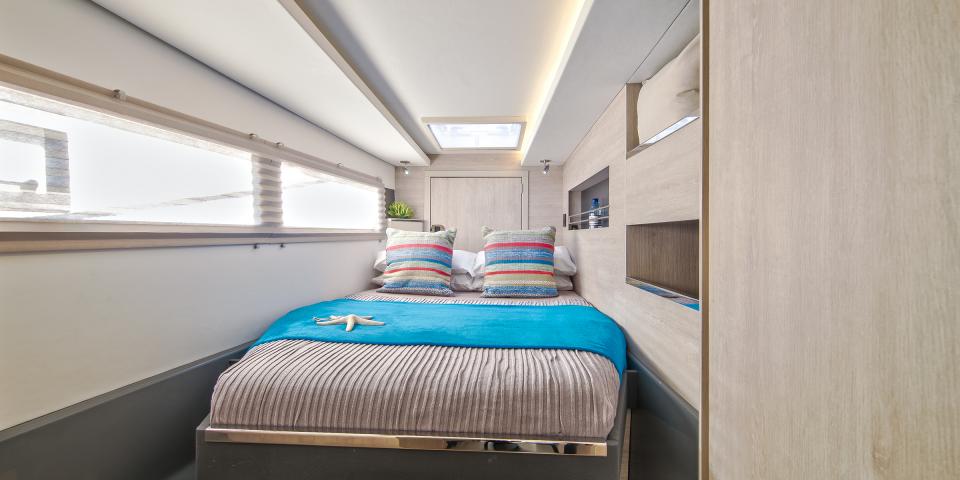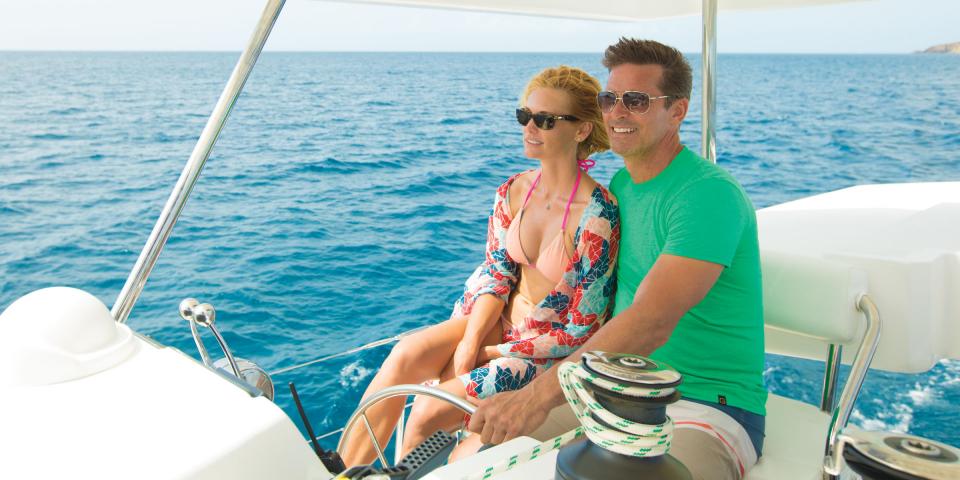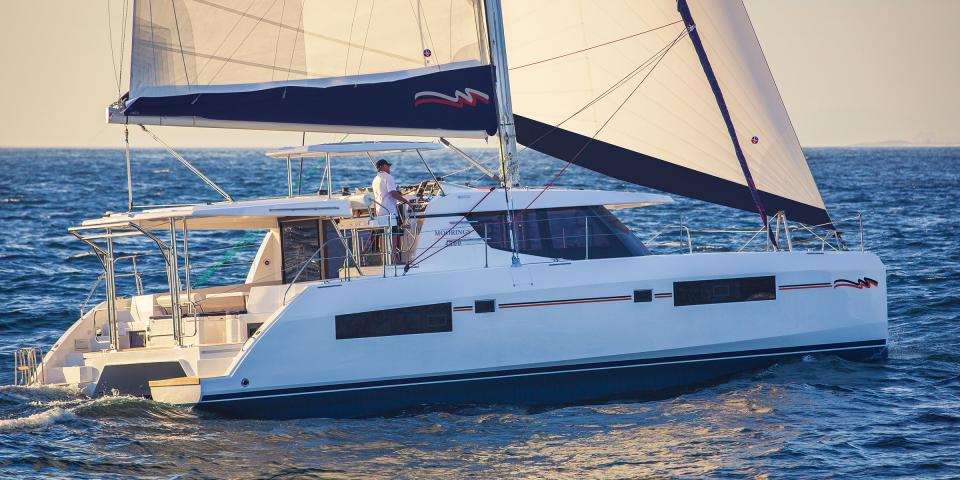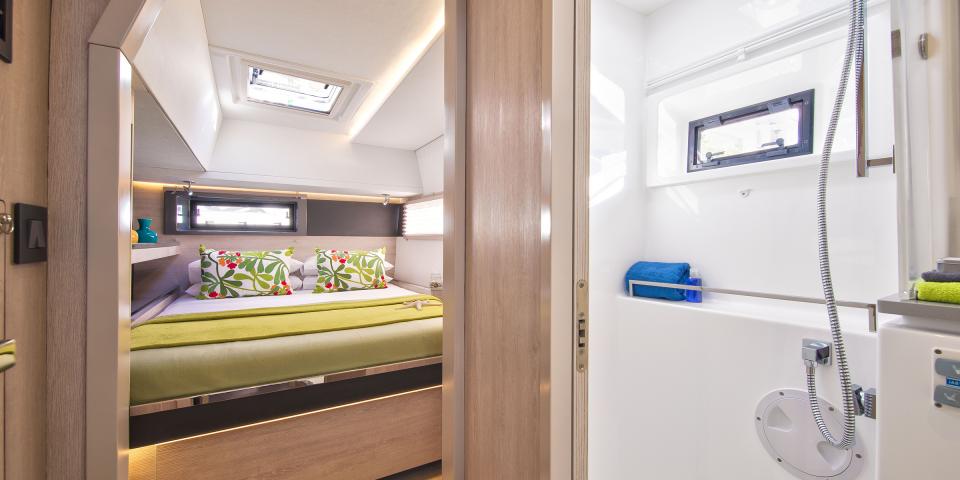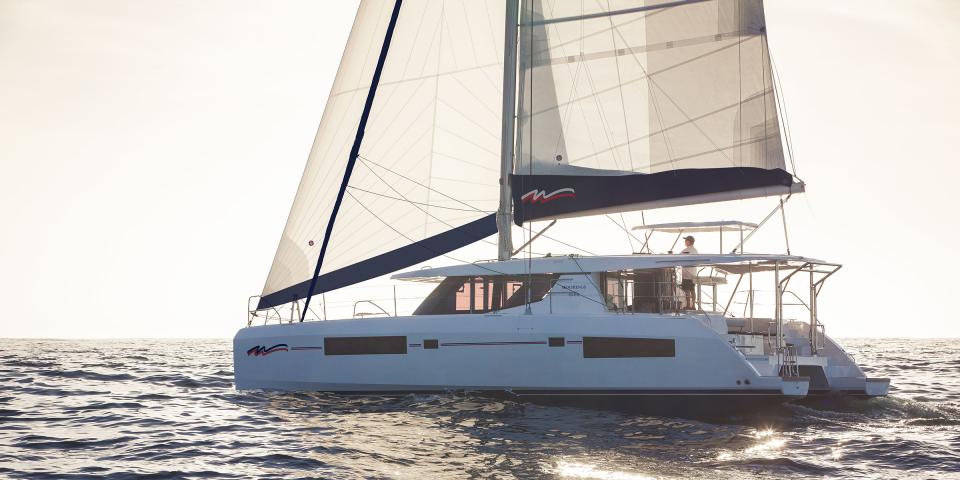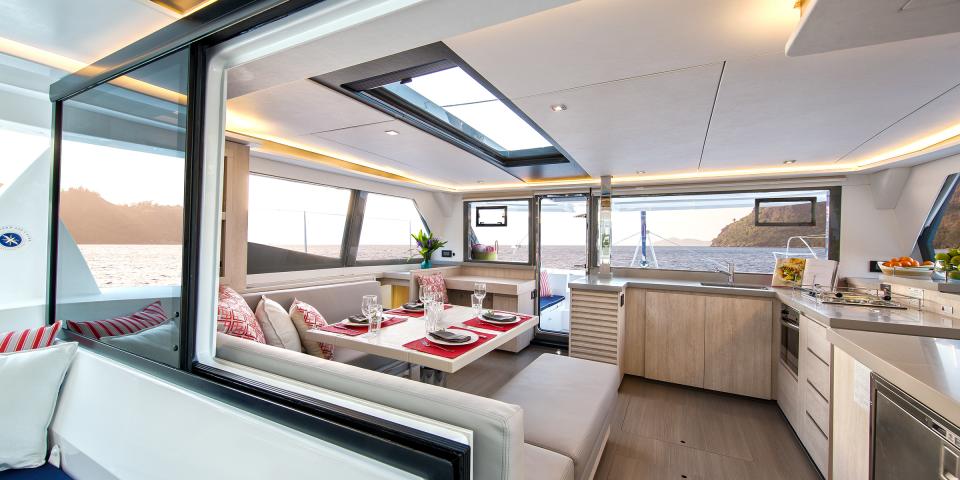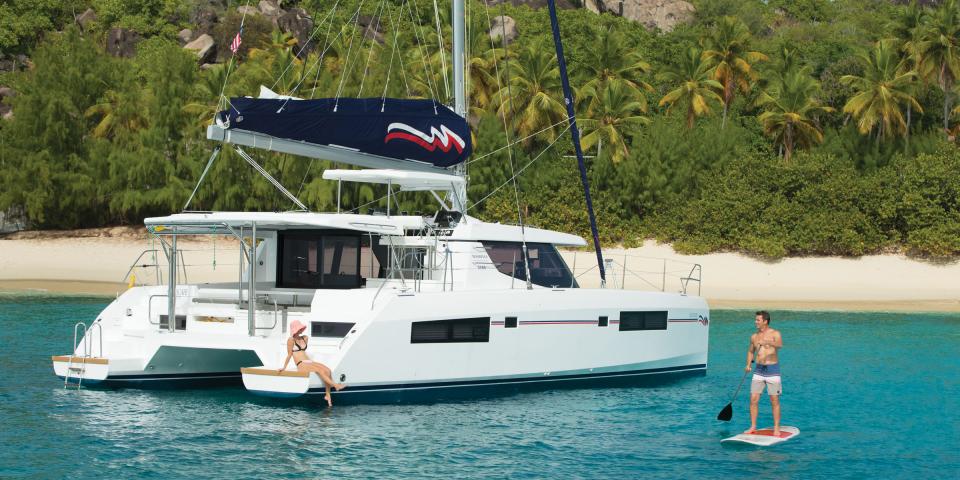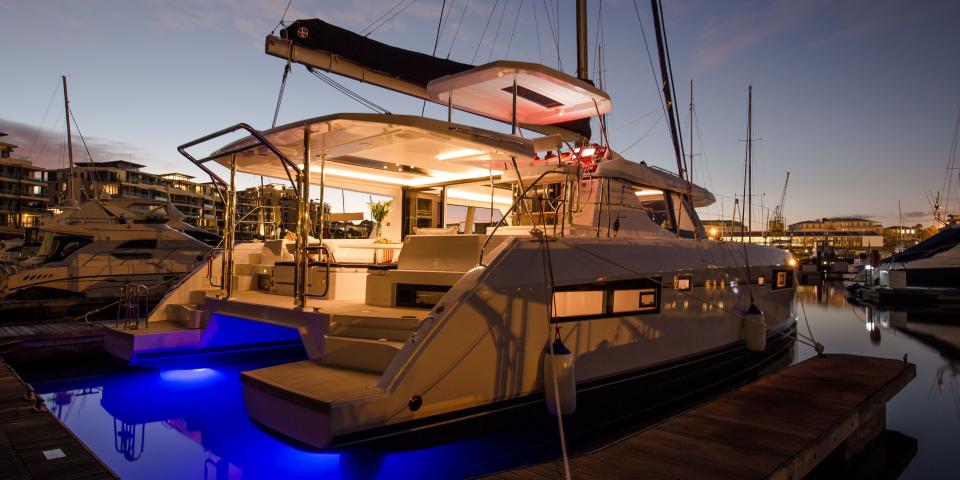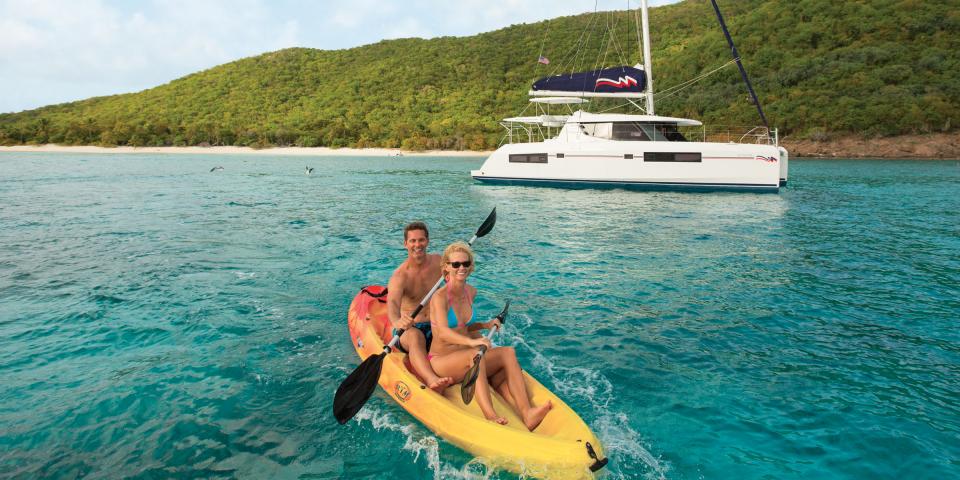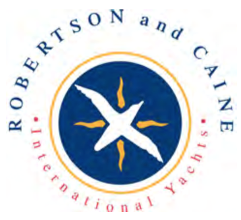 Exclusively crafted by Robertson and Caine
Robertson and Caine began building catamarans in South Africa in 1991. With over 30 years of boat building experience under their belt, Robertson and Caine have launched over 1,000 yachts and are one of the top catamaran builders in the world. Innovative designs include catamarans ranging from 39 to 58 feet capable of sailing the world's most exotic sailing grounds, as well as the award-wining Leopard Catamaran range. Learn More