Moorings 514 PC - 4 Cabin Catamaran
Custom designed for The Moorings by renowned yacht builders Robertson and Caine; the 514PC is the pinnacle of cruising perfection. Cruise with power from twin Yanmar 350hp diesel engines. Enjoy easy handling from the well-appointed helm station on the fly bridge.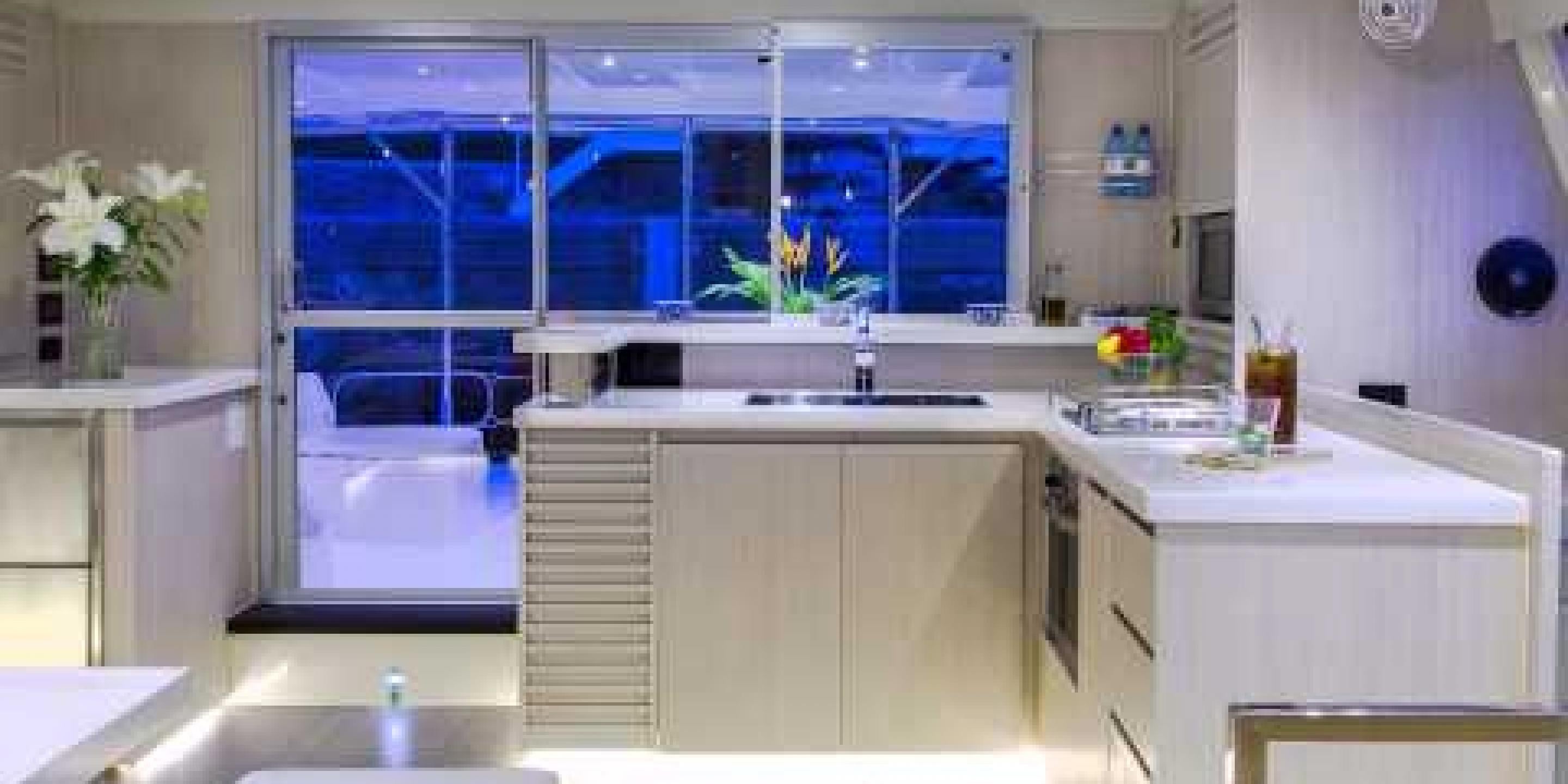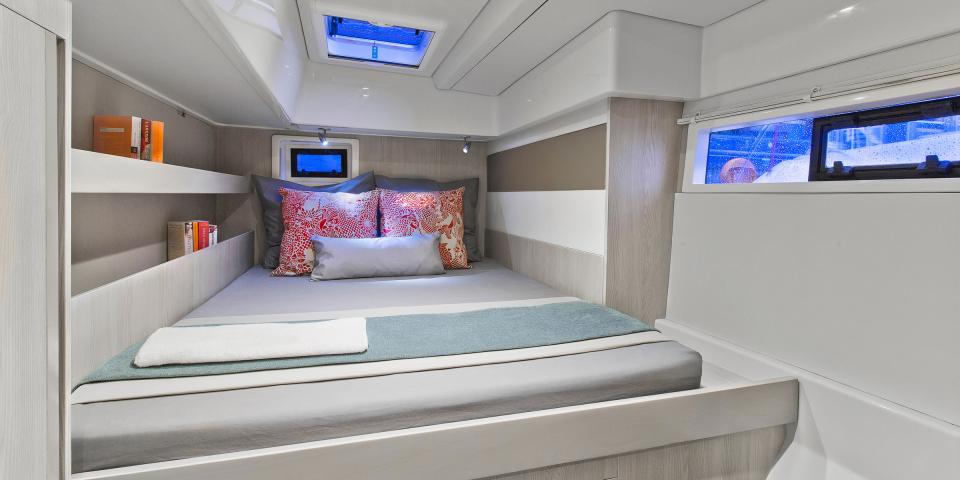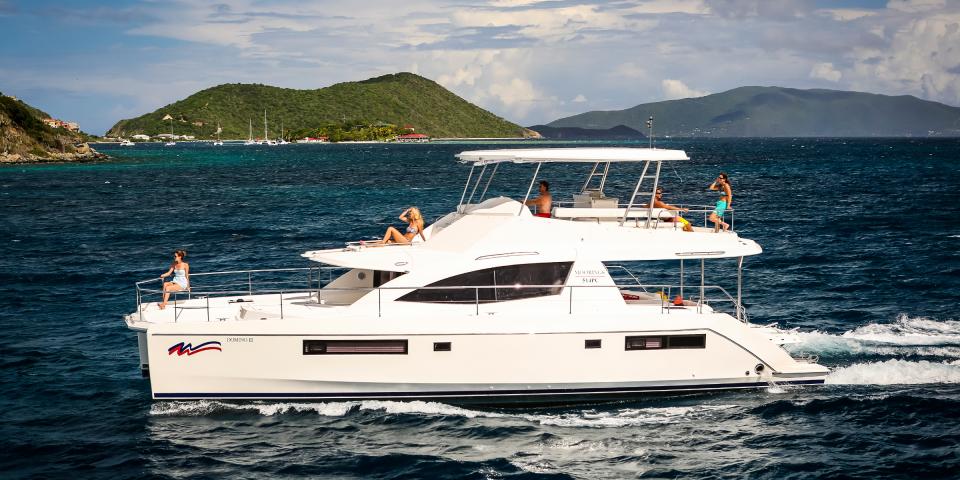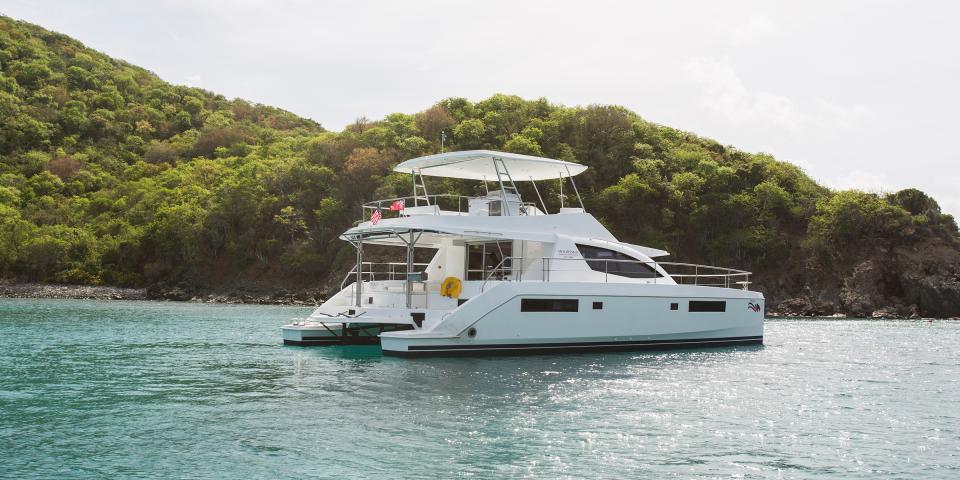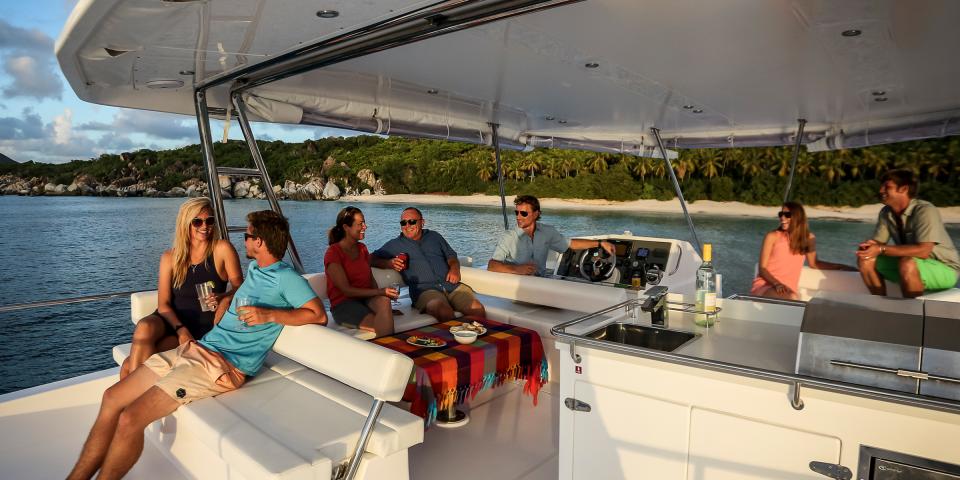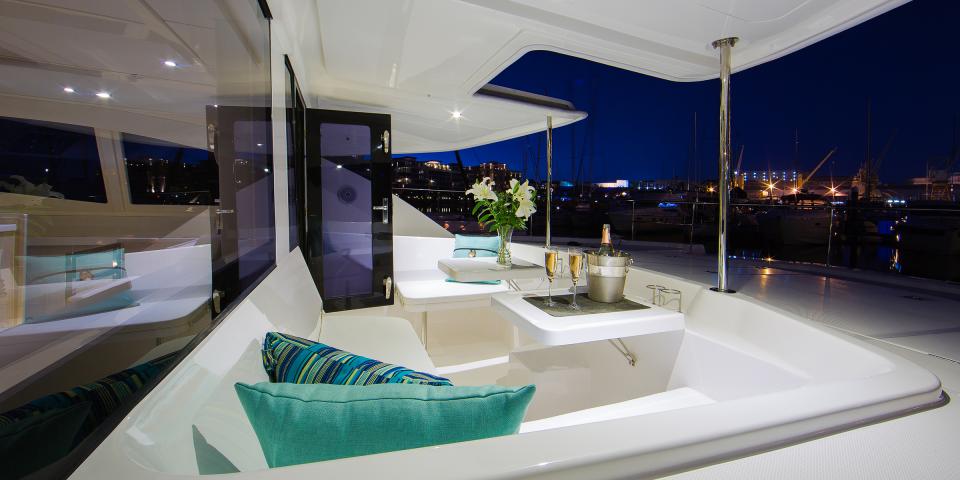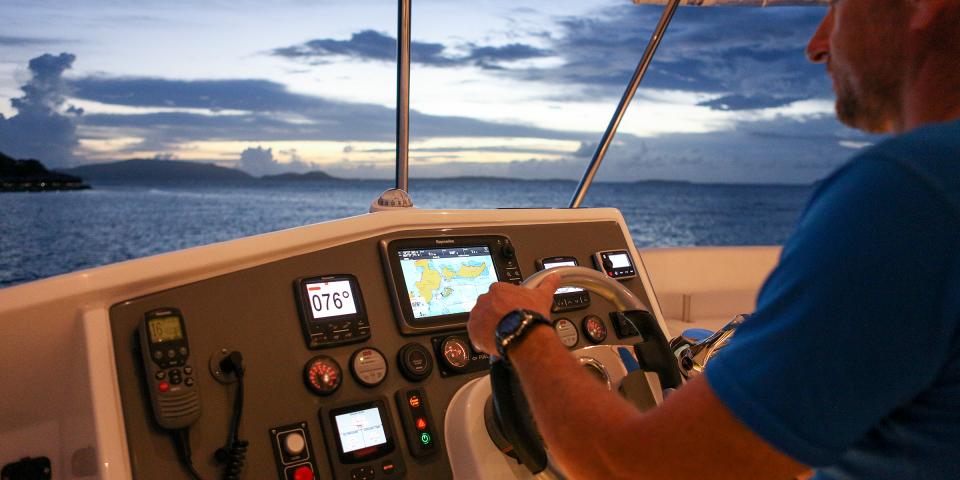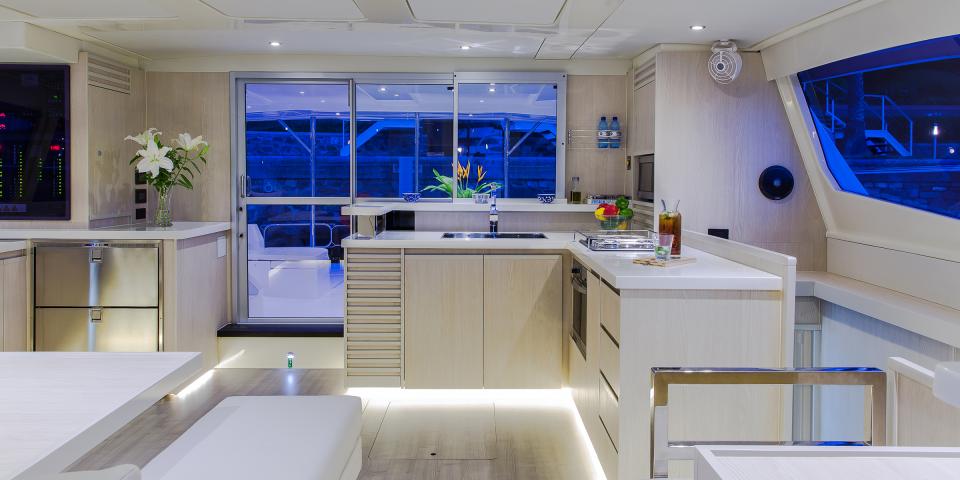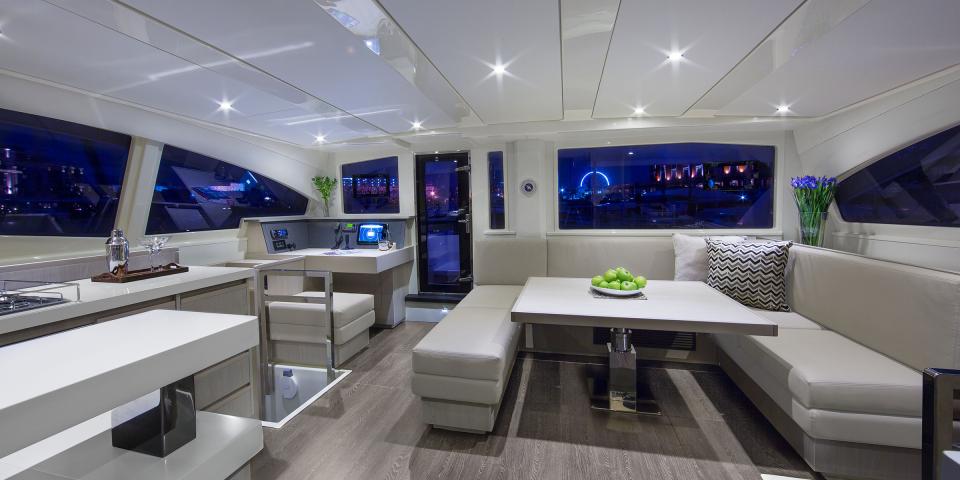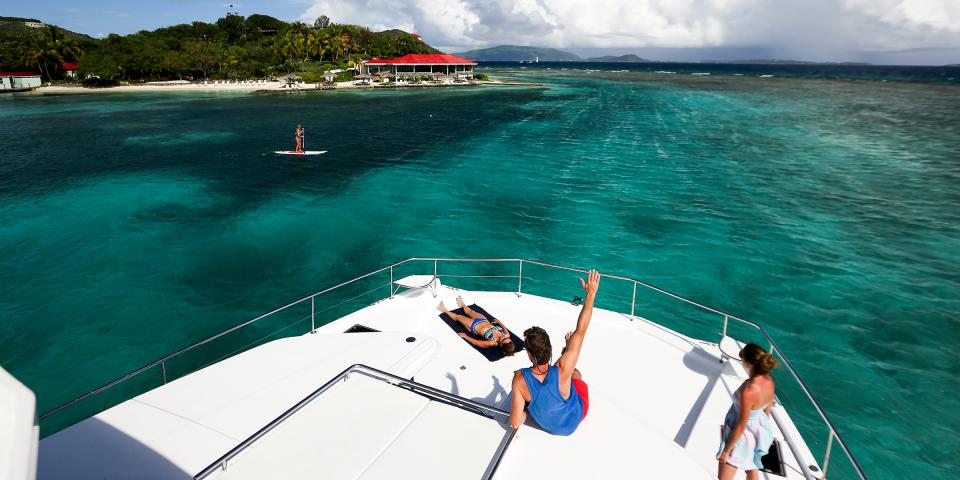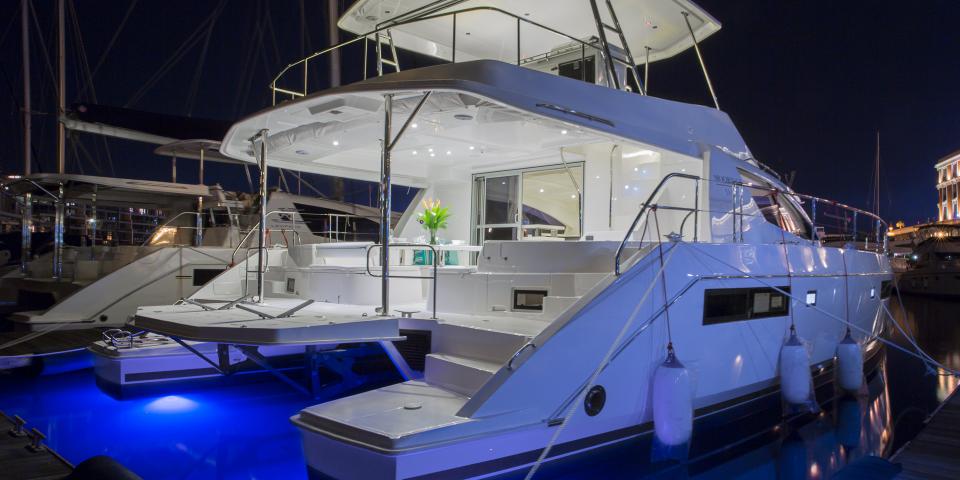 Yacht Details
Sail Area:
Engine:
2 x Yanmar 350 hp
Air Conditioning: This yacht has generator-powered A/C.
Convertible Saloon: Yes, this yacht has a convertible saloon, which offers sleeping arrangements for up to two guests. This space is included as a double berth in the maximum capacity of your yacht.
Forepeaks: This yacht has two forepeaks. The port forepeak is accessible through the forward port cabin and a hatch from the top of the hull. It is large enough for one adult and can be closed off from the forward port cabin side to provide separation.   The starboard forepeak is only accessible from a hatch on top of the hull and comes equipped with a head, sink and fold-down bed.  Both forepeaks come with a fan, but are not air conditioned. Each forepeak is included as a single berth in the maximum capacity of this yacht.  
Skipper/Cook: A hired skipper can use the forepeak in all destinations excluding Bahamas where they will require an interior cabin. If your yacht does not have a forepeak, skippers will require an interior cabin.

Greece and Seychelles: This yacht model is restricted to a maximum capacity of 10 in our Greece and Seychelles destinations.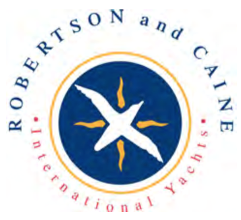 Exclusively crafted by Robertson and Caine
Robertson and Caine began building catamarans in South Africa in 1991. With over 30 years of boat building experience under their belt, Robertson and Caine have launched over 1,000 yachts and are one of the top catamaran builders in the world. Innovative designs include catamarans ranging from 39 to 58 feet capable of sailing the world's most exotic sailing grounds, as well as the award-wining Leopard Catamaran range. Learn More
Sail Catamarans
View our fleet of innovative and stable sailing catamarans.