January 18 - 25, 2020
Please join us for the perfect mix of education, fun and sailing in great company! 
The British Virgin Islands are widely regarded as the "Sailing Capital of the World", making this the ideal destination to hone your skills on the water. Join other Medical professionals and sailing enthusiasts as we island-hop our way through paradise. Participants will earn 17 AMA PRA Category 1 Credits™, however, you needn't be a medical professional to join MedSail 2020. This event is open to any sailor who wants to feel safer and more knowledgeable on the water.
Accommodations
The Moorings offers a wide variety of yachts available for charter. Choose between a sleek monohull, spacious sailing catamaran, or swift power catamaran and captain the yacht yourself, or hire one of our professional Moorings Skippers to do the work for you.
If a full yacht is more than you need, opt for our By-The-Cabin package. Reserve an en-suite cabin aboard our Crewed 4500 Sailing Catamaran, and join 2 other couples on board an all-inclusive experience complete with Captain and Gourmet Chef.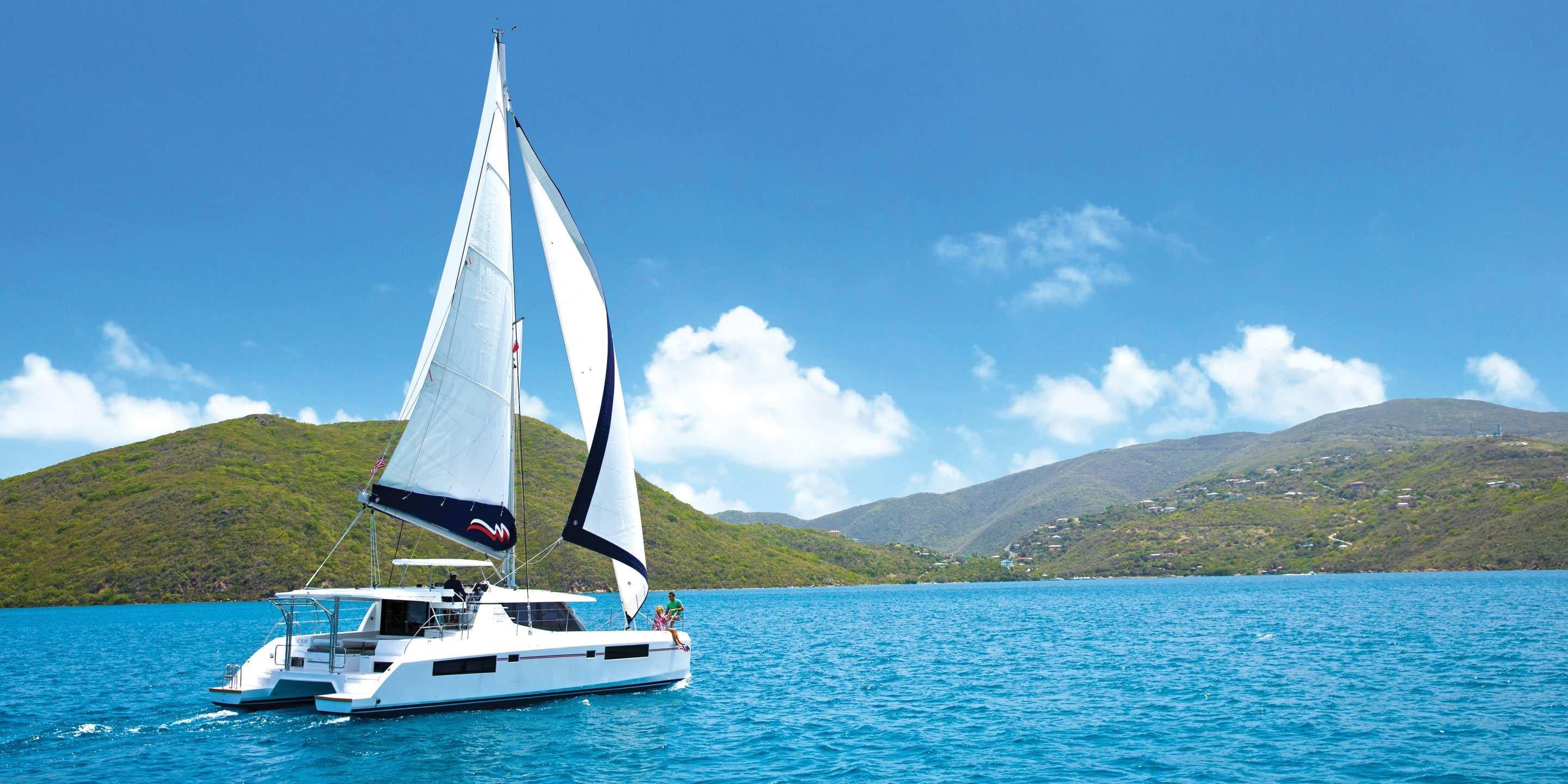 By-The-Cabin Package Includes:
One night hotel stay at the Mariner Inn
Six nights aboard the yacht
Captain and Chef
All meals, snacks, beverages, cocktails and hors d'oeuvres aboard the yacht
Snorkeling equipment, kayak, and stand up paddle board
Trip Cancellation and Interruption Insurance 
Book now to ensure your spot in this one-of-a-kind opportunity to learn medical and safety skills from some of the top educators in the field.
To earn CME credits:
Please register with the Wilderness Medical Society. (WMS members: $795 per person / Non-members: $995 per person including a 1-year-WMS-membership)
Please complete the form below to have a Groups Specialist contact you with more information on Medsail.
DATA PROTECTION
All details provided by you will be held by us and used in accordance with our Privacy Policy.
We may from time to time contact you by email with further information on the latest offers, brochures, products or services which we believe may be of interest to you, from The Moorings.
At anytime you can request not to receive information about our products and services and we will stop sending you information in this way.
By clicking 'Submit' you confirm that you have read and understood our Privacy Policy and consent to our use of your information.
Itinerary and Program Topics
Please note: THE 2020 ITINERARY HAS NOT BEEN CONFIRMED YET. The schedule below is based on last year's event to give you an overview on what to expect. Itinerary is always subject to change due to weather conditions or other unforeseen circumstances.

DAY

ACTIVITY

January 18, 2020  
Tortola

- Course participants arrive. Participants of crewed yachts spend night at Mariner's Inn.

- 7:00 - 8:30pm, Welcome reception Poolside Mariner's Inn, Mooring's Base.

January 19, 2020 
Mariner Inn

- 9:00 - 10:00am, Sea Sickness: etiology, prevention, and treatment 

- 10:00 - 11:00am, Solar Injury: the ABC's of UV radiation 

- Sail to Great Harbor, Jost Van Dyke

January 20, 2020 
Foxy's Bar
Jost Van Dyke

- 8:30 - 9:30am, Onboard Medical Emergencies 

- 9:30 - 10:30am, Marine Envenomations 

- Sail to The Bight, Norman Island

January 21, 2020 
Pirates Bight
Norman Island

- 8:30 - 9:30am, Responsibilities of the Medical Officer: Medical kits, Communication, Telemed., Evac at-sea 

- 9:30 - 10:30am, ABC's of Dive Medicine 

- 10:30 - 11:30am, Diving Accidents 

- Sail to TBD

- Afternoon Party – all invited!

January 22, 2020
TBD

- 8:30 - 9:30am, Man Overboard and Safety-at-Sea 

- 9:30 - 10:30am, Seafood Toxidromes 

- 10:30 - 11:30am, Decompression Sickness and Arterial Gas Embolism 

- Sail to North Sound, Virgin Gorda

January 23, 2020 
TBD

- 8:30 - 9:30am, Wound Care 

- 9:30 - 10:30am, Analysis of recent sailing tragedies and lessons-learned 

- 10:30 - 11:30am, Drowning, Cold Water immersion 

- 5:00 - 6:00pm, Happy Hour – all invited!

January 24, 2020 
TBD

- 8:30 - 9:30am, Update on Travel Medicine 

- 9:30 - 10:30am, Shark attacks and Marine infections 

- 10:30 - 11:30am, Health Maintenance at-sea; the Fearsome 5 

- Sail back to Moorings Base, Road Town.

January 25, 2020 
Road Town

- Return to The Moorings by 12:00 noon.
For more information and to reserve your yacht contact
our group sales team at 1.888.703.3173
or send an email to [email protected]