Manufactured and intelligently designed by renowned yacht builder Robertson & Caine, The Moorings' catamaran cabins are built with your comfort and needs in mind and designed for optimal performance on the water. We feature the most innovative fleet of sail and power catamarans in the industry and offer an unmatched 4-hour service guarantee on all charters.
A catamaran with three cabins comfortably sleeps three couples in double cabins or staterooms. Most catamarans offer convertible lounges or saloons as additional sleeping spaces. Taller passengers should bear in mind that most berths or beds measure six feet. If you prefer a Skippered yacht charter, the Skipper will require the use of one interior cabin. Although you won't be spending much time inside the cabins, you will notice the additional headroom, wide screened windows, and storage in many of the yachts in our fleet. 
When selecting a 3-cabin catamaran for your vacation, think about how much privacy, storage, and sleeping space you and your family will need. Need a larger catamaran? The Moorings has 4-cabin, 5-cabin and  6-cabin catamarans available worldwide. With plenty of indoor and outdoor space for gathering and socializing, a private yacht will feel like a floating hotel in paradise.
Our Catamarans
Choose a 3-cabin catamaran below to start planning your yacht charter vacation with The Moorings.
Our Catamaran Sizes
4-Cabin Catamarans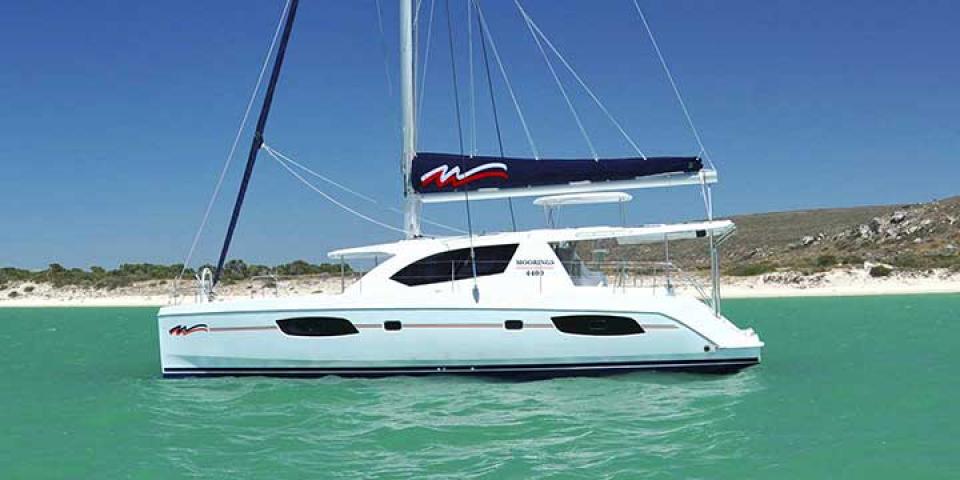 Innovative design and layout
Space-saving features and storage
Double cabins or staterooms
5-Cabin Catamarans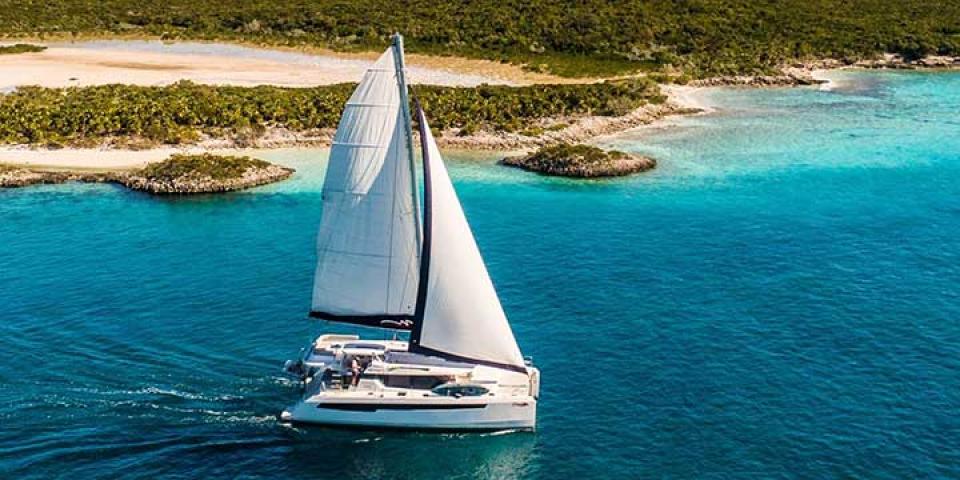 Five en-suite guest cabins
Spacious and bright interiors
Artfully crafted and designed
6-Cabin Catamarans
Large en-suite guest cabins
Expansive layout and modern design
Spacious, split-level floor plan