Published:
February 20, 2019 The Moorings
Comments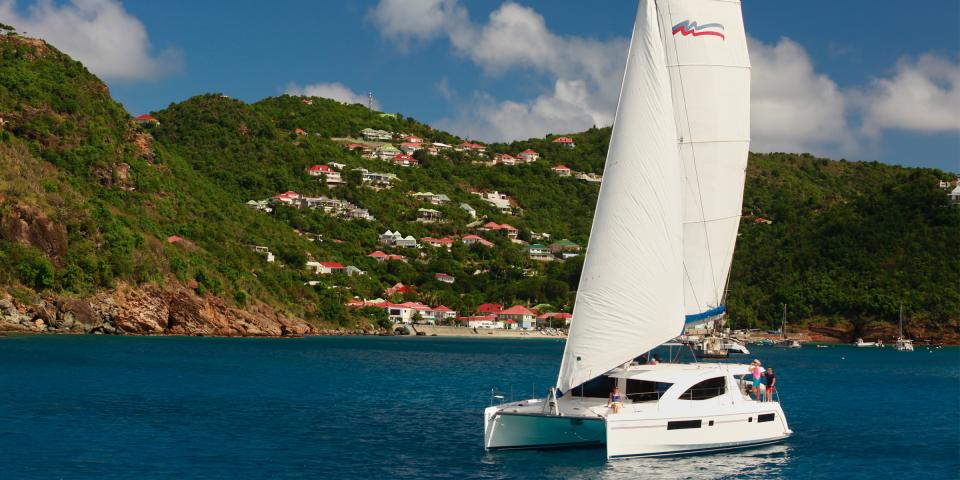 The smallest island in the world with two sovereign nations—The Kingdom of The Netherlands and France—St. Martin is a destination that combines European charm with Caribbean flair. Albeit just 37 square miles in size, the island has much to offer with an assortment of activities that are sure to please visitors of all kinds.

To assist with planning your St. Martin vacation, here's a sampling of just a few of the amazing land and sea excursions available throughout the island. No matter what you decide to do, you won't be disappointed!
Rainforest Adventures
For those who crave an adrenaline-rush, the Rainforest Adventures nature park is an attraction that provides endless thrills. Whether it's flying down The Flying Dutchman, the world's steepest zip line, or enjoying incredible views of the island from the park's Sky Explorer, Rainforest Adventures provides plenty of opportunities to truly get your heart pumping.
Be sure to stop by Emilio's Heritage Museum to learn about the history of the estate. And after a day of adventure, dine at the park's on-site restaurant (also called Emilio's) that serves up a variety of delicious bistro-inspired meals and refreshing drinks.
Parotte Ville Bird Sanctuary
Everyone who visits Parotte Ville, an aviary located on Bishop Hill Road, always leaves with a bevy of feathered friends! Run and owned by local St. Martiner George Parotte, Parotte Ville is home to over 180 vibrant bird species from across the globe. Visitors are encouraged to feed and take pictures of the birds as they roam the sanctuary.—Before you leave, be sure to visit the Parotte Ville museum and gift shop.
Tri Sport Bike Tours
Tired of the standard bus and beach tours? Tri-Sport provides historical bike tours that guide visitors through the rich history of the island. Explore the capital town of Philipsburg, pedal beneath planes taking off at Maho Beach, or cross the island's French/Dutch border and peruse the Marigot Market. Either way, you'll enjoy a unique and educational experience thanks to this multicultural gem.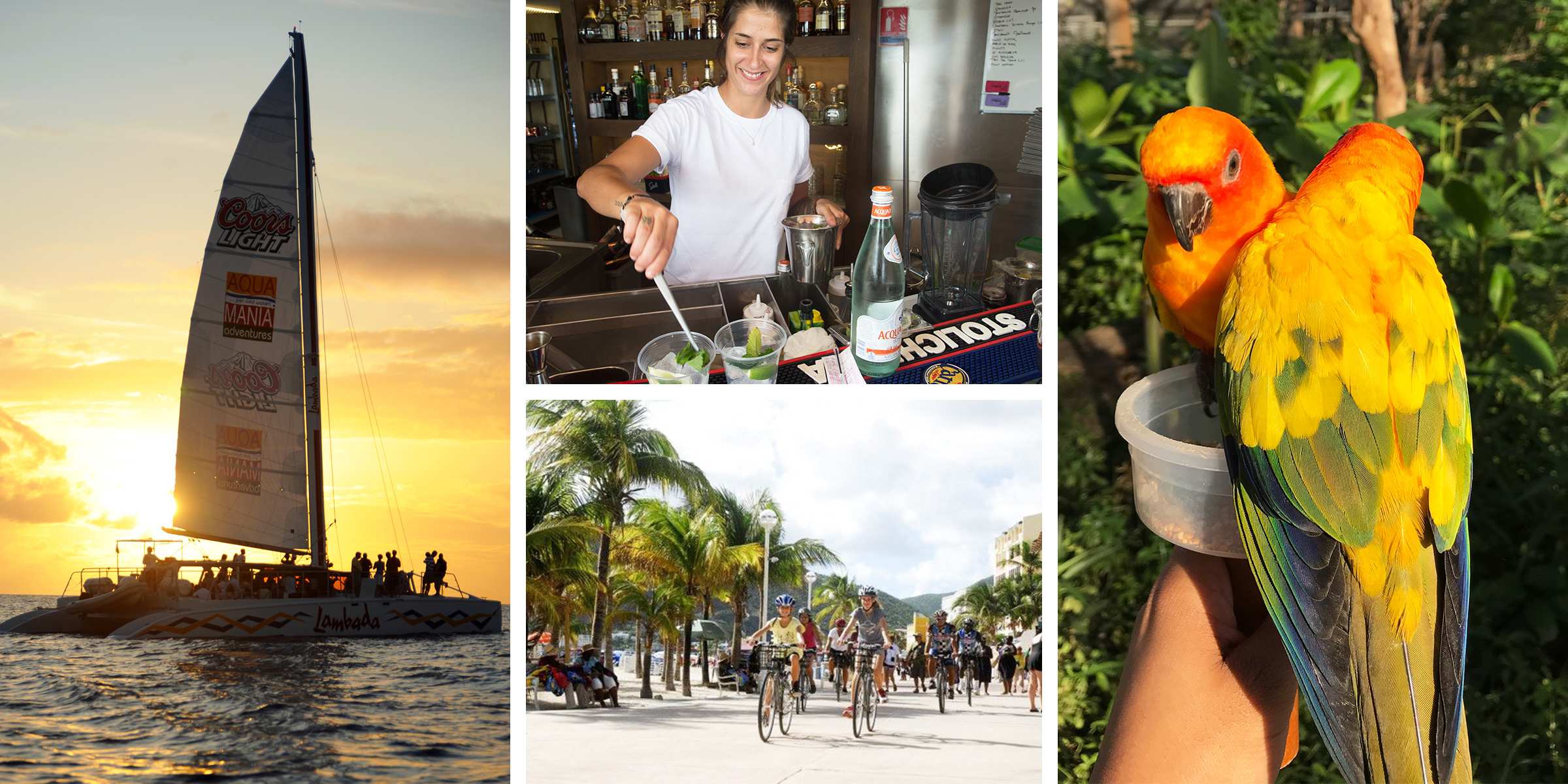 Aqua Mania Adventures
Aqua Mania Adventures, a local water sports company, supports an array of activities that allow visitors to truly make a splash! Between jet ski tours, scuba diving lessons, and half-day excursions to neighboring islands like St. Barth, Anguilla, and Saba, Aqua Mania Adventures makes it easy for anyone to make the best memories in St. Martin's sparkling blue waters.
Sample Authentic Cuisine
With the island's multicultural heritage, visitors can indulge on a wide array of international fusion foods and local cuisines featuring a unique blend of spices, techniques, and flavors. St. Martin is a culinary mecca in the Caribbean whose 200+ restaurants consistently serve up superb dishes and memorable dining experiences.
Whether you're savoring some locally-loved barbecue at Mullet Bay Beach, treating yourself to a sweet and cold treat at the Carousel Gelateria Bar, or sipping a refreshingly-smooth Guavaberry colada, your taste buds won't be dissapointed.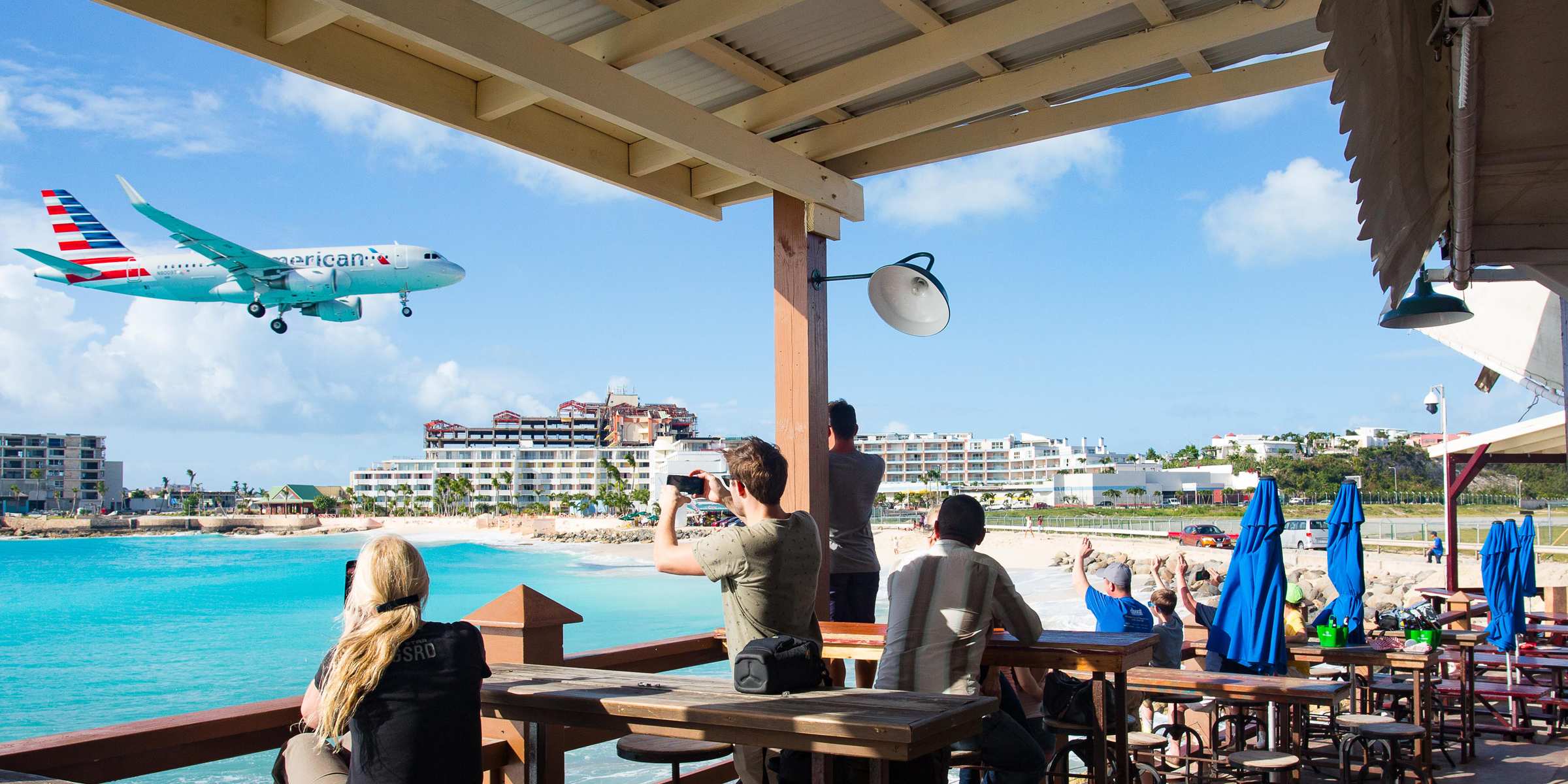 Maho Beach Plane Watching
St. Martin's Princess Juliana International Airport is an integral part of top-rated Maho Beach's charm. Beach-goers can kick-back and soak up the sun while watching planes take off and land right over their heads. It's an exhilarating experience that you simply must see for yourself. And for the more faint-of-heart, travelers can view the airplanes from nearby Sunset Beach Bar.
There's no destination in the world like St. Martin. It is a melting pot of culture, Caribbean flair, and one-of-a-kind experiences that help visitors from all across the globe capture their best vacation ever time and time again. And now it's your turn to bring your picture-perfect St. Martin charter escape to life...
Did you find this useful?