Published:
July 11, 2020 The Moorings
Comments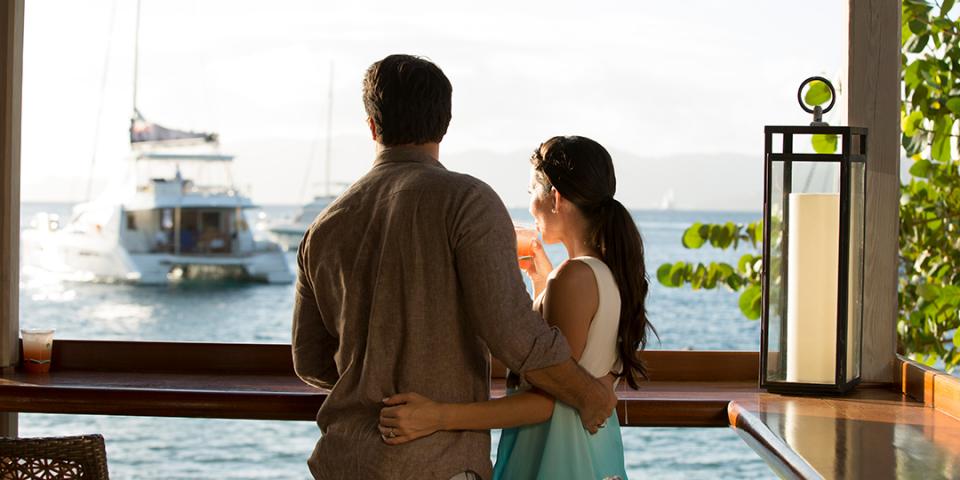 Andy Morrell is the owner of HIHO, a BVI-based casual apparel line. Andy grew up on Tortola and pretty much knows every island, bay & reef in the BVI like the back of his hand. He lives for sun-drenched days on the water and recommends wearing a HIHO Suntek SPF shirt to stay comfortable and protect your skin from the Caribbean's strong UV rays. Keep reading to find out what Andy's expert recommendations are for BVI visitors.
Best Bar
We are partial to White Bay and the Soggy Dollar Bar. It can get overcrowded, but it's always a good time. Make sure to order the infamous "painkiller" cocktail with Gosling's Rum because it just tastes better. You can also get the same White Bay experience by eating and drinking at Hendo's Hideout, which is alongside Soggy Dollar. If you have a "wild" side, then Willy-T's floating bar in The Bight, Norman Island never disappoints. 
Favorite Anchorage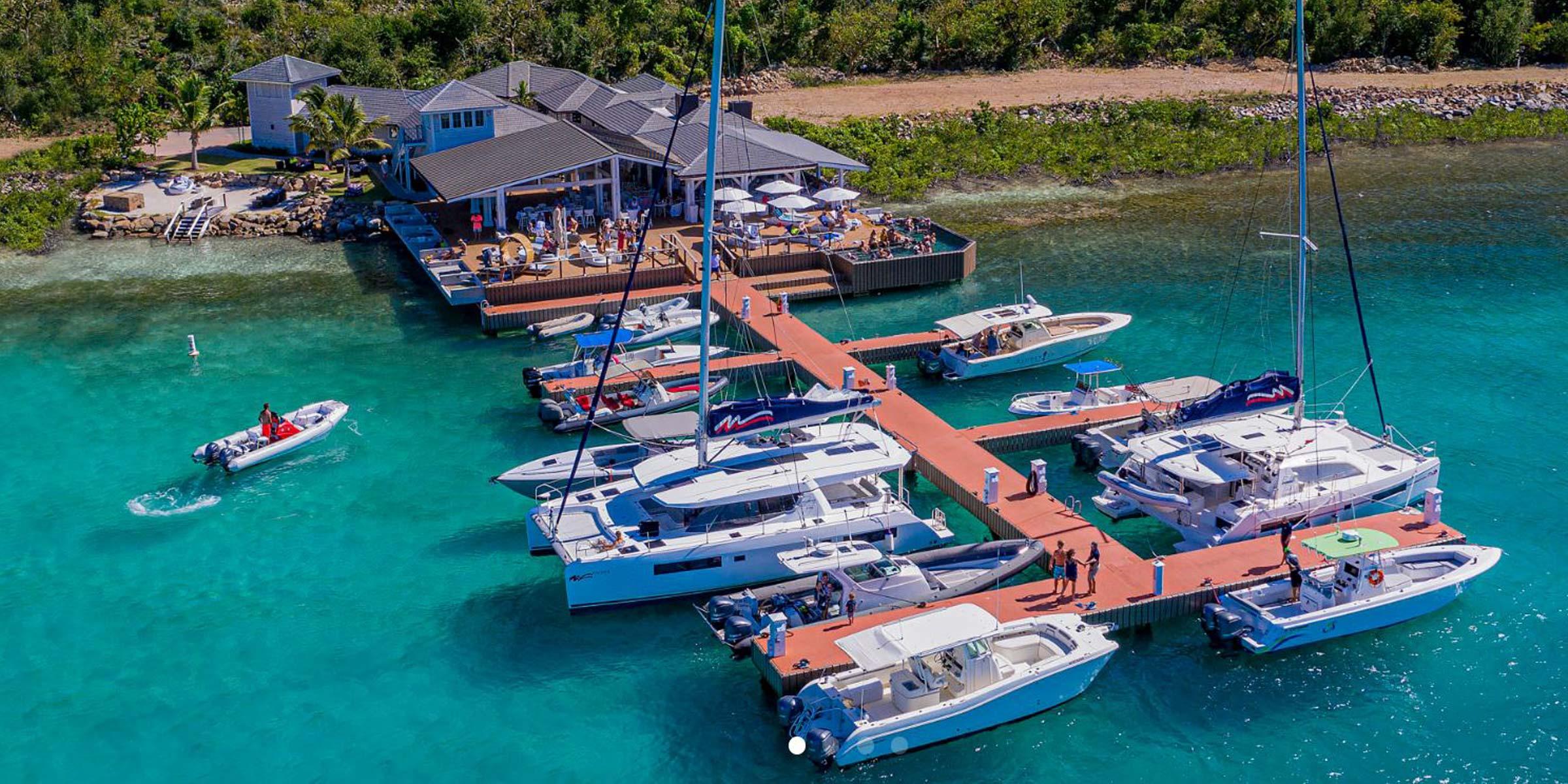 Even though it is busy sometimes, between the multiple bars & restaurants, mega yachts, and recreation options, you have to give the North Sound its due. It's where we tend to go when we take a weekend off to go sailing. You can even spend a couple of days up there. Stay the night moored off Saba Rock (scheduled to reopen in early 2021), Leverick Bay or Oil Nut Bay Marina in the Eustatia Sound (pictured above), then swing around the back of Prickly Pear for some peace and quiet or head down to anchor in the lee of Colquhoun Reef above Mosquito Island.
Where to Paddleboard
Hands down—SUP'ing is our new favorite watersport. It's easy and fun for all. We say the first time you climb atop you are an intermediate SUP'er. Go gunk holing around the Baths or do a down-winder on the Northside of Little Jost Van Dyke, but it's a good idea to have someone follow behind in the dinghy.
Top Snorkeling Spot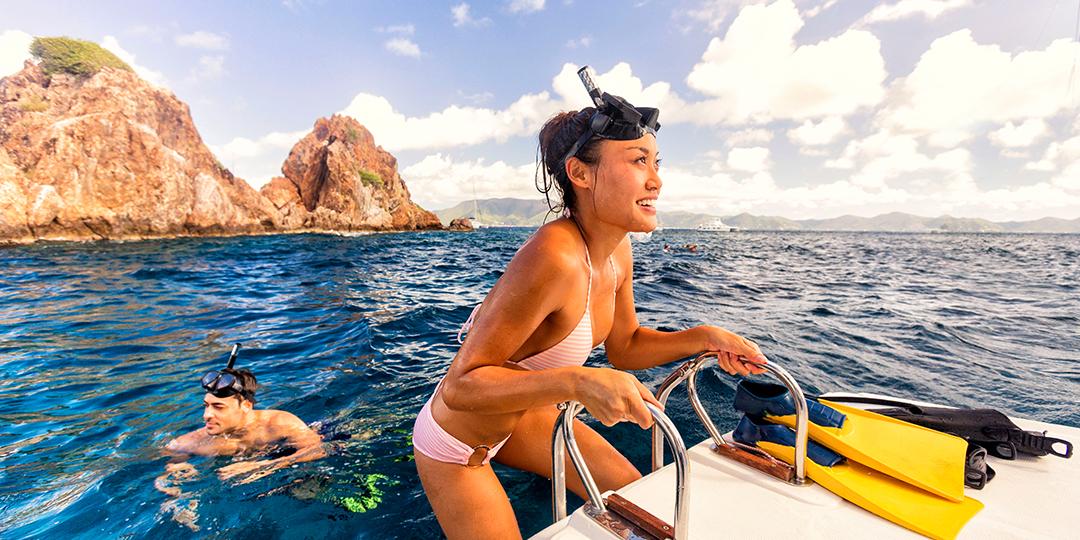 Without question, the best snorkeling site is at The Indian's. There's so much to see here, including underwater caves and plenty of tropical fish. The current can be a bit robust though, so use caution if you aren't a strong swimmer. And if you want to channel your inner adrenaline-junkie, jump off the south corner of Sandy Spit and poke around on the corner of the reef where the odd reef shark sighting isn't uncommon.
Charter Tip
One of the many things that make the BVI such a pleasant sailing arena is the proximity of the islands to one another. If you feel like a longer passage, depart Anegada and head to Jost Van Dyke. You'll be traversing the BVI with Tortola to your port side. It's a great downwind sail which, in good wind should take you 4 or 5 hours with few fellow boaters to watch out for.
Can't-Miss Beach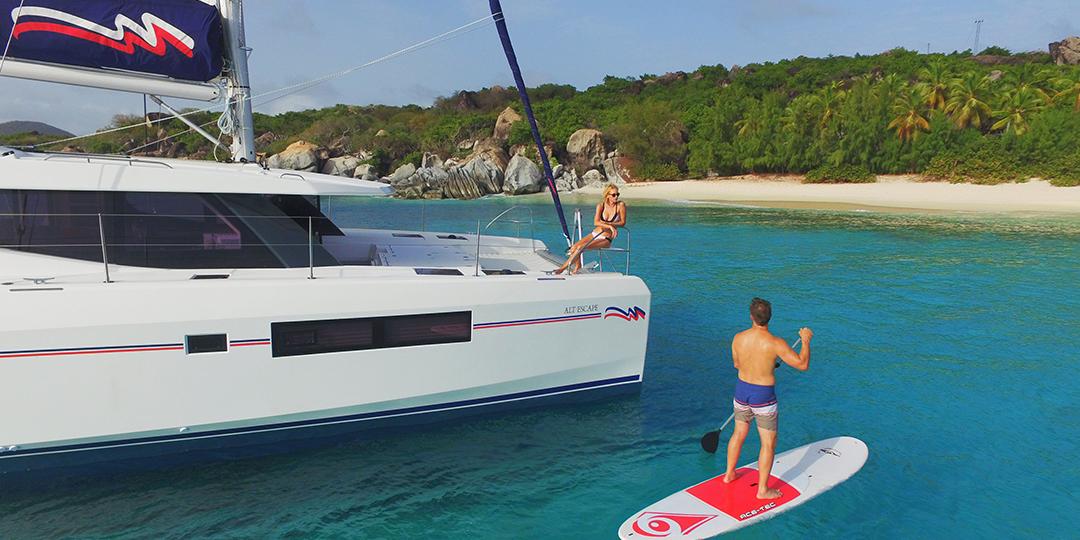 Without a doubt our favorite beach is Valley Trunk Bay, which is just to the north of The Baths. There are handy moorings to pick up or drop the hook. Swim ashore and lounge in the sugary sand and sparklingly clear water. It's rare to see more than a few other people on this slice of paradise. If we had to offer any drawbacks it's that there is dearth shade.
Hidden Gem
Just beyond Devil's Bay and off the tip of Virgin Gorda is Fallen Jerusalem, a tiny island that is essentially an extension of The Baths. Littered with boulders and interspersed with quaint beaches, it makes for a great day stop if you want to get away from the crowds. There is a mooring off the northwest tip of the island. Pick it up and swim ashore to the Instagram-worthy beach.
Best-Kept Secret
Drop the anchor in Brewers Bay on Tortola's north shore, where the island's lush mountains spill down to the beach. There are no moorings, no beach bars and 10 boats is a crowd. While there is a lot of reef in this bay, it's very easy to see. Anchor on the north side off the houses or head straight in and moor off the west end of the long sandy beach. This bay is very exposed to north swells so proceed with caution or simply avoid it in the winter months.
Hiking Favorites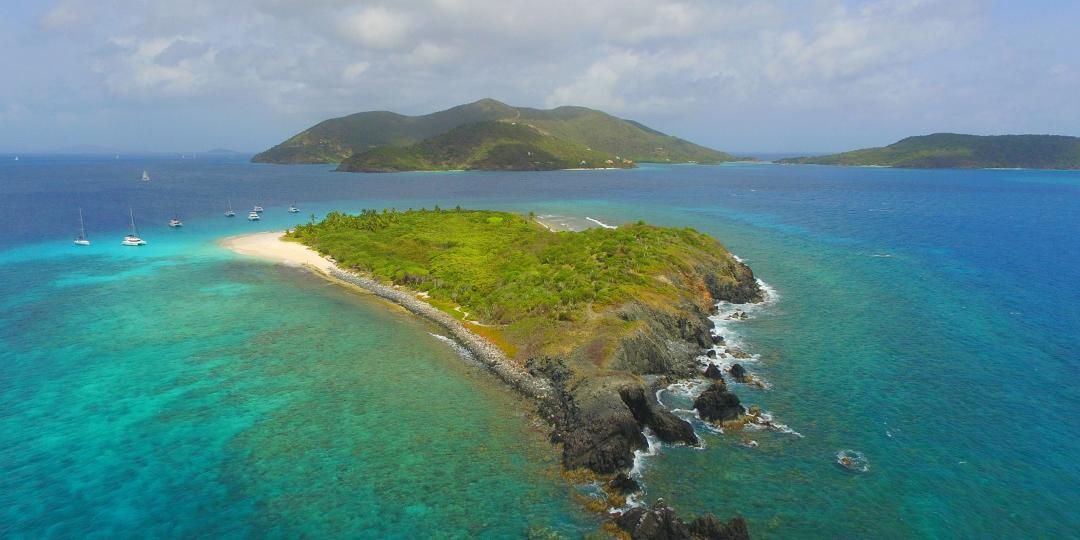 We are really into hiking and there is no shortage of worthwhile trails around here. The tiny hike on Sandy Cay doesn't even require shoes. Just enter at the sign off the beach and pop back out after looping around the little island.  A longer hike is the length of Jost Van Dyke. Start at Foxy's Taboo and hike west to White Bay, or go the other way. This is a big hike so bring water and wear sun protection. Not so much a hike but rather a good long walk down Anegada's North shore is another fun option. Start anywhere you want and finish at Cow Wreck beach bar. And if you get hot just jump into the water and cool off. 
The British Virgin Islands are brimming with picture perfect scenery and endless opportunities for on and offshore enjoyment. It truly is a dream destination for a top-notch vacation. And it's not the kind of place you'll want to visit just once. Once you try the BVI catamaran experience, we bet you'll come back! And you'll always be welcome!
Did you find this useful?