Published:
July 11, 2018 Terese Kerrigan
Comments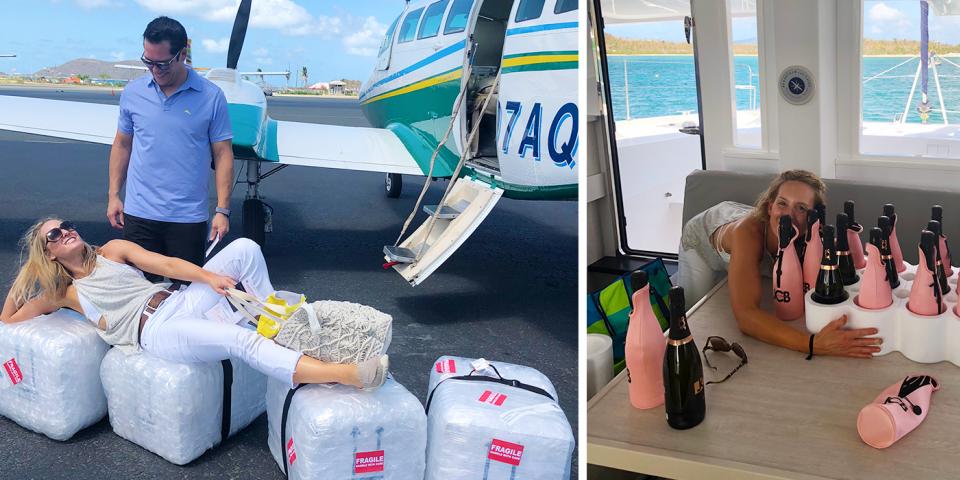 You Asked, We Answered: Helpful Travel Tips on Flying with Alcohol 
It is not uncommon for our yacht charter Vacation Planning Specialists to receive unique and sometimes unusual inquiries from guests regarding their travel arrangements or vacation options with The Moorings. We want you to know that we are listening and value all your questions, so we've started a new blog series titled "You Asked, We Answered". The first post in this series addresses a question pertaining to flying with wine, which our very own Laura Brafford was glad to look into for you.
Bringing Your Favorite Wine and Spirits to the BVI
Although the islands are filled with unlimited amounts of rum and "Painkiller" cocktails, guests often ask how to travel with a special case of wine that they won't be able to source locally. Now, after vacationing with one of my best friends, who just so happens to be the owner of a wine bar, I have learned a few tips and tricks on how to bring 12+ bottles of your favorite wine with you to the British Virgin Islands.
Choosing the Best Method of Transport
Many people suggest that shipping your loot is the best method, however after getting quoted around $400 per case from FedEx (before packaging), we were determined to find a better solution—and we did! Sure, people might look at you with jealous longing and the customs agent will probably assume you're trying to sneak it in to sell it but own your wine loving habits! We did, and we didn't regret it.
We were celebrating two 40th birthdays and spent a total of 10 days in the British Virgin Islands so we opted to bring four cases with us. When our boat captain asked if we wanted to leave one of the boxes in its packaging just in case we needed to take it home with us, we looked at him with one eyebrow raised...challenge accepted.  I am proud to say we finished our last bottle of packed champagne right before boarding our flight back to Puerto Rico.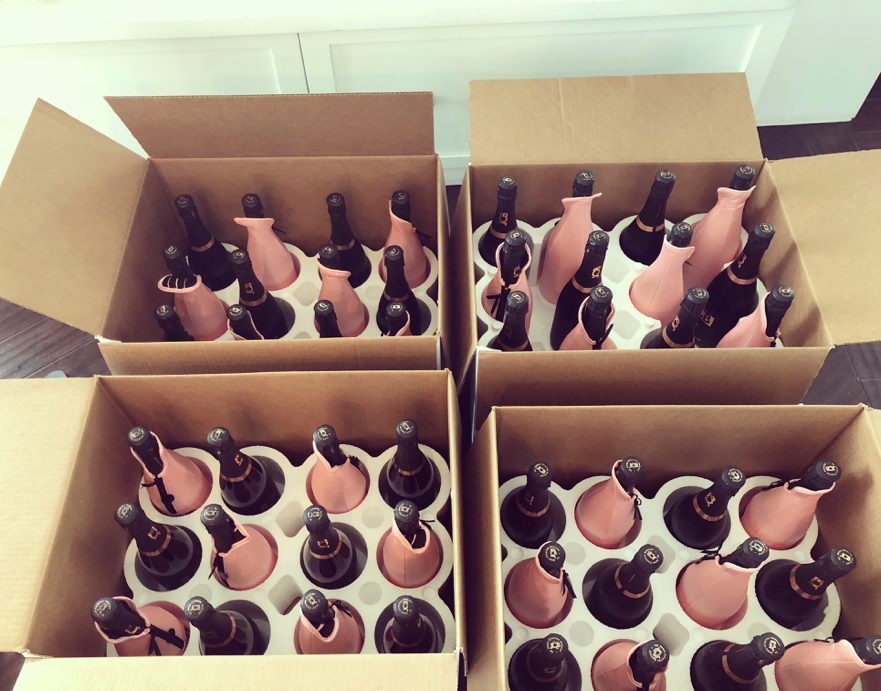 Packing the Bottles Safely is Key
So—how did we pull off this great travel maneuver? First, we purchased four boxes of "12 Champagne Packs" from ULINE.com. This came with the cardboard box and the inserts to safely secure our champagne. Make sure to purchase the wine pack if you are traveling with wine in lieu of champagne. 
We took the filled boxes to UPS and had them bubble and plastic wrap each of them for an extra layer of protection. We then secured VELCRO Brand all-purpose straps around the boxes to ensure the airlines and handlers had a way to pick up the boxes easily. The straps also gave the airlines a place to stick the checked baggage tags.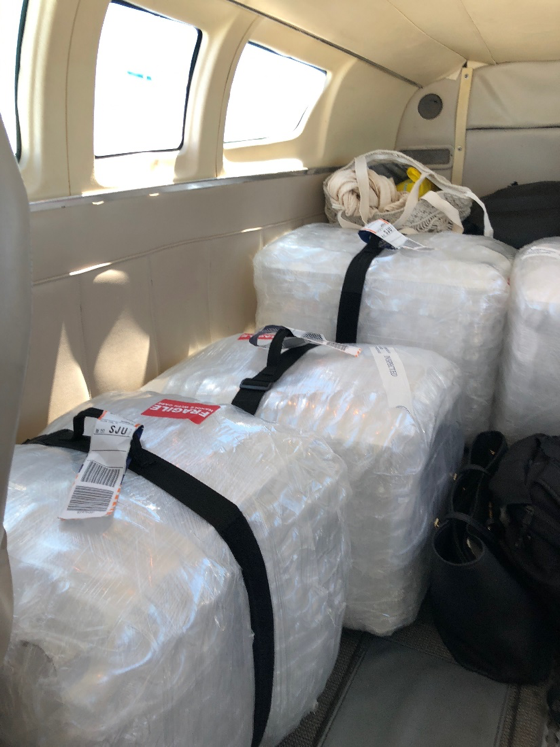 Transporting Alcohol as Checked Baggage
Now that the packaging was done, it was time to head to the Islands! We flew JetBlue and checked their baggage policy in advance to make sure this was doable. For their Blue fares, the first checked bag fee was $25 and the second checked bag was $35 for bags under 50 lbs. Each case wrapped came in around 45 lbs. and passed the checked baggage requirements with flying colors. The check-in crew told us they only had one issue once we handed the boxes over—that they weren't invited to the party! 
You will need to check with your connecting airline if you will be on an island hopper, as most of those are smaller aircrafts and have weight limitations. We opted to fly private through Fly BVI, who were extremely accommodating and even arranged for a bag handler to transport the boxes through the airport for us.
We only had six guests on a nine-passenger plane, so they were able to remove the back two seats and load the cases without batting an eye. But if you are only traveling with one or two cases and forgo a checked bag or two, you shouldn't have a problem flying a scheduled hopper flight. Your other option is to fly into St. Thomas and ferry over to Tortola. And don't forget, the packing cases are disposable so on the way home we were four checked "bags" lighter.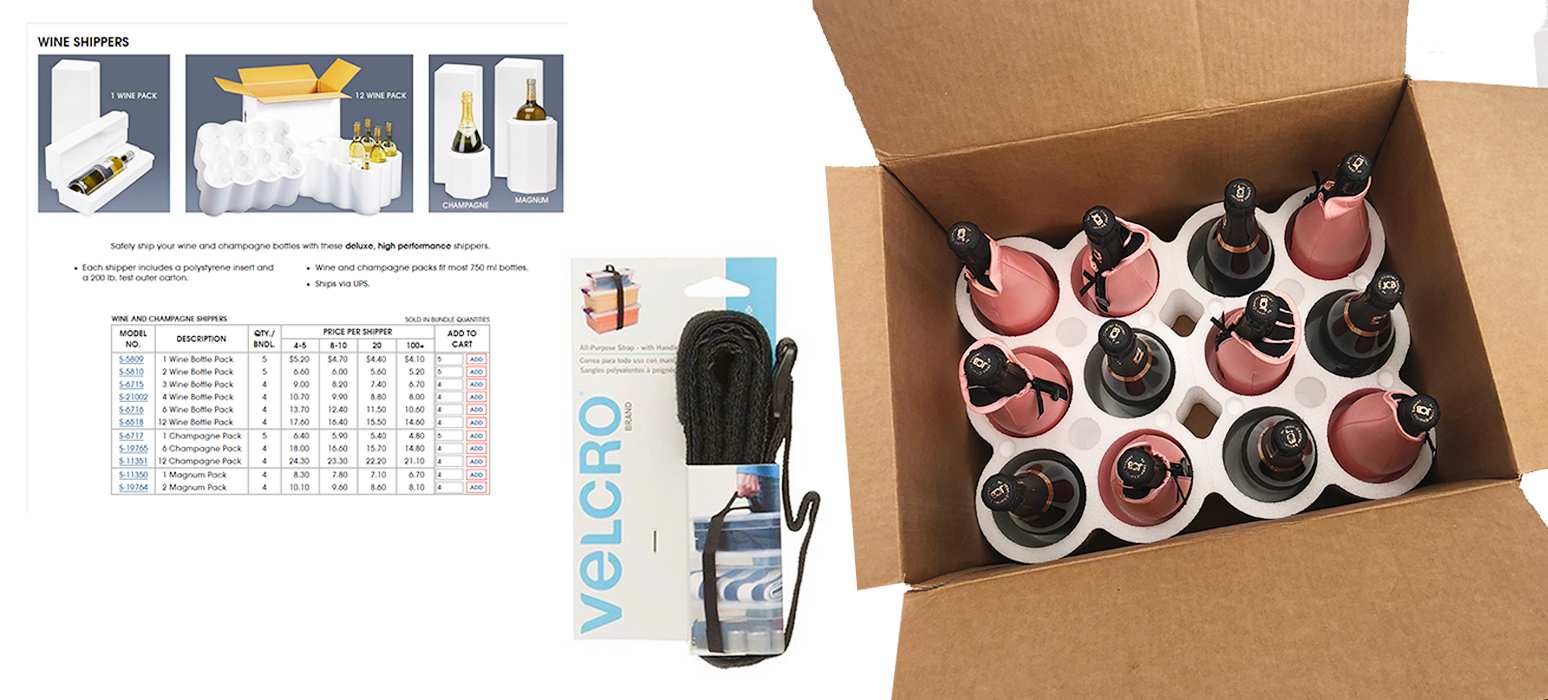 Bringing Alcohol Through Customs
We brought a copy of our receipt for the cost of the wine just in case customs had an issue (they never asked to see this). Four of us declared one box each and were charged a $25 entry fee to clear the case we declared. He did ask a few times if we were planning on selling any for retail, but we easily convinced him it was for our own consumption.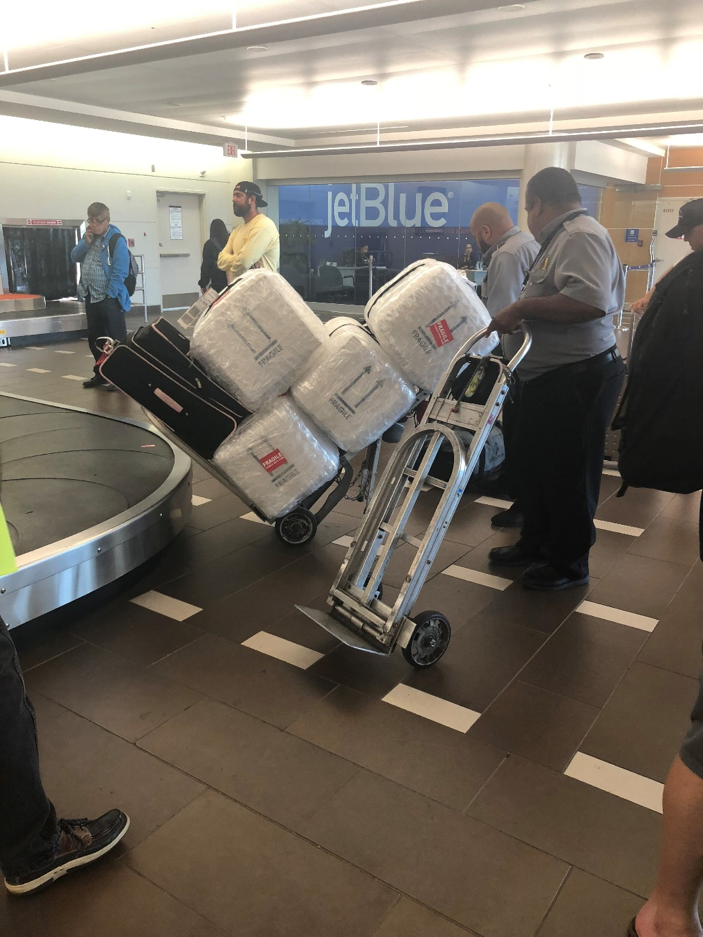 Total Cost
So all in all what did this cost us?
Wine Case: $17.60
Velcro Strap: $8.47
Checked Bag Fee: $25
Customs Fee: $25
Bubble + Saran Wrapping Box: $10
Total Per Case: $86.07 
There's an added bonus to bringing in your own beloved cases of wine too! Most restaurants in the islands do recognize corkage fees! We did this at a few restaurants and they charged around $8-$10 per bottle and even provided an ice bath for any champagne or whites we brought with us. Just make sure it is not a bottle of wine they offer on their menu to follow best practices. 
Hopefully the insider tips I've provided will help you successfully carry out a similar mission during your next Caribbean sailing vacation with The Moorings! I thoroughly enjoyed doing the "research" in order to make this information readily available to future guests.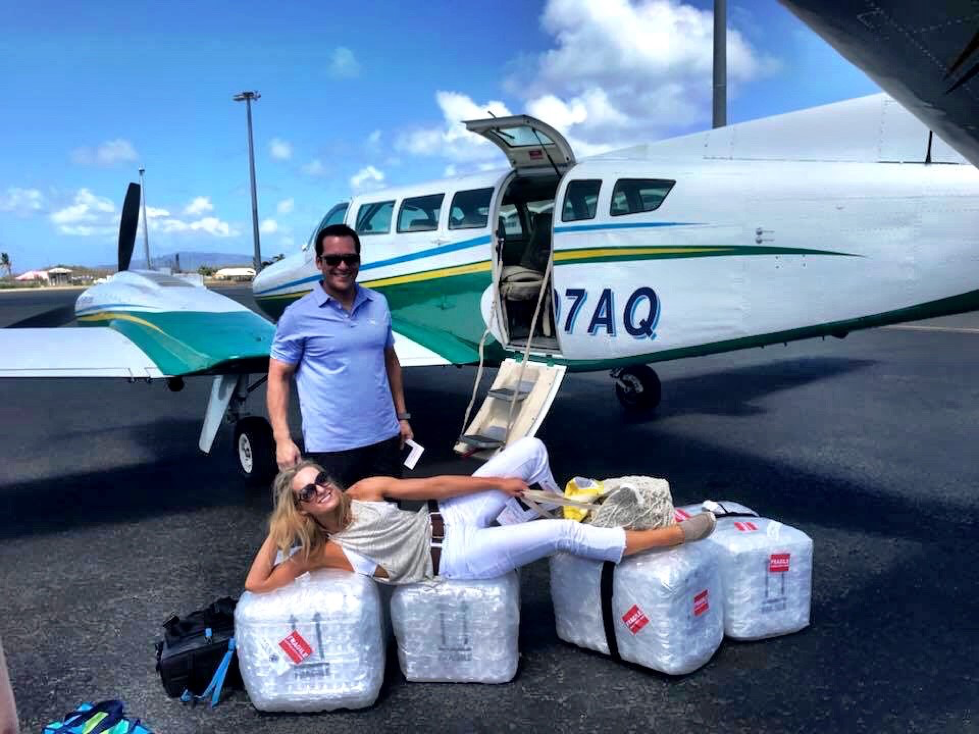 Helpful Tips
Keep in mind that if you are simply traveling with a couple of bottles, each person in your group can clear in up to two 750 ml bottles of alcohol through BVI customs without a fee. Just be sure to carefully pack it in your checked luggage with sufficient padding to prevent breakage during airline handling. I will also say, you can purchase most liquor in the islands at a reasonable cost so if you aren't looking for a rare aged whiskey or something you know is hard enough to find in the states, it's more convenient to secure your beverages locally. 
If you're chartering in the BVI, The Moorings provisioning service has a good selection of wine, champagne, liquor and mixers that can be pre-ordered online and delivered directly to your yacht, along with your food items. You can preview the selection of BVI beverages available for online ordering and decide what option is best for your charter group — Cheers!
START PLANNING AN ISLAND GETAWAY!
Did you find this useful?