Published:
September 22, 2020 KNakagoshi
Comments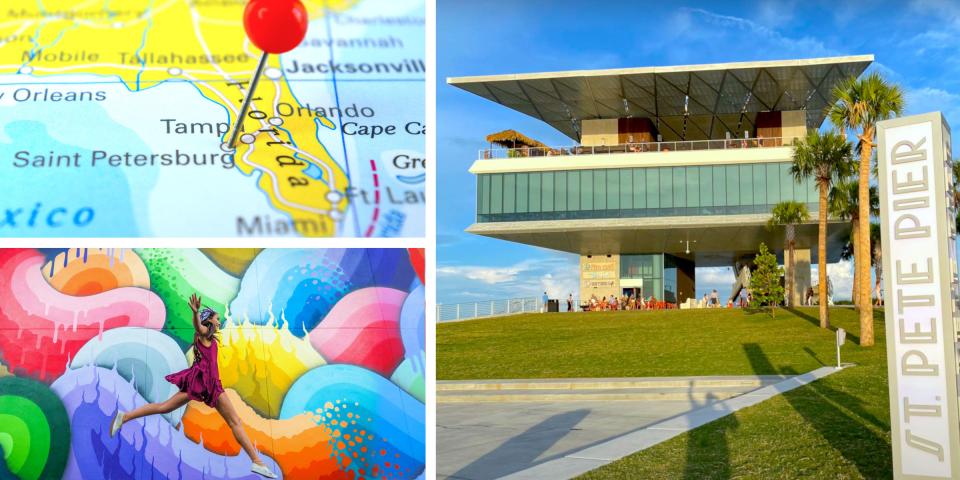 Top 20 Places to Visit in the U.S.
– TripAdvisor
"St. Pete may just be the next great American regatta destination."
– Sailing World
"This city is a refreshing mix of highbrow and low-key."
– The Washington Post
"Florida's must-visit foodie destination"
- Maxim
But don't be fooled! That's just a handful of the noteworthy lists and publications that have recognized St. Petersburg, Florida in the last couple of years. (If there are any skeptics out there, or those who are simply curious by nature, feel free to view the complete list here.)
As the Guinness World Record holder for most consecutive days of sunshine (768 days in a row circa late 1960's) and an average of 361 sunny days each year, "The Sunshine City" has certainly earned its bright and inviting nickname. But that's not the only thing that makes downtown St. Petersburg worthy of your precious vacation time. Whether you're into playing outside, lounging by the pool, dining at all the hot-spots, soaking up the local culture, or all of the above, rest assured—"the Burg" has got it all.
This place lives up to the hype, so if you're planning to undock on a private yacht charter from our U.S.A. destination, consider taking a road trip and spending a couple nights in downtown St. Pete before or after your charter. There is so much to see and do in this soulful Florida city that radiates good vibes all year long, but here are some of the things you can look forward to experiencing on your own….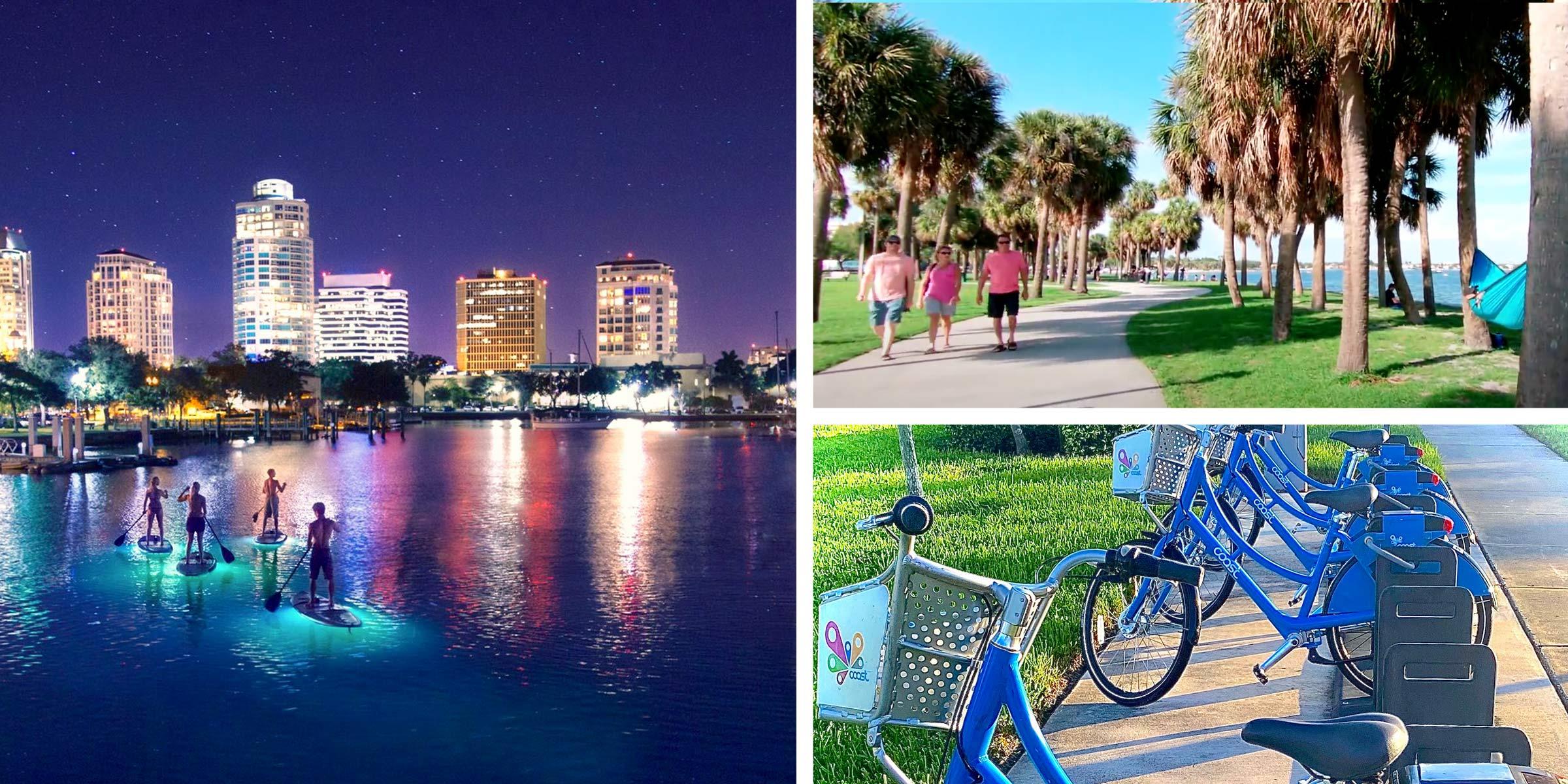 THE GREAT OUTDOORS
With two marinas, a dozen superbly-landscaped parks, 10+ miles of recreation trail, and rows of palm trees lining the waterfront, downtown St. Petersburg creates an outdoor haven for hammock-style relaxation and all sorts of fun physical activities both on shore and off. Oh and come sunset, the glowing horizon and cotton-candy skies are especially dreamy.
Kayaks and standup paddleboards are available for rent, and they provide the perfect platform for spotting dolphins and manatees in their natural habitat. For those that wish to stay on land, take advantage of St. Pete's Coast Bike Share. Pick up a turquoise-blue cruiser bicycle from one of the 30 hubs located nearby, pay via mobile app for the time you ride, then return the bicycle at whichever hub is convenient for you.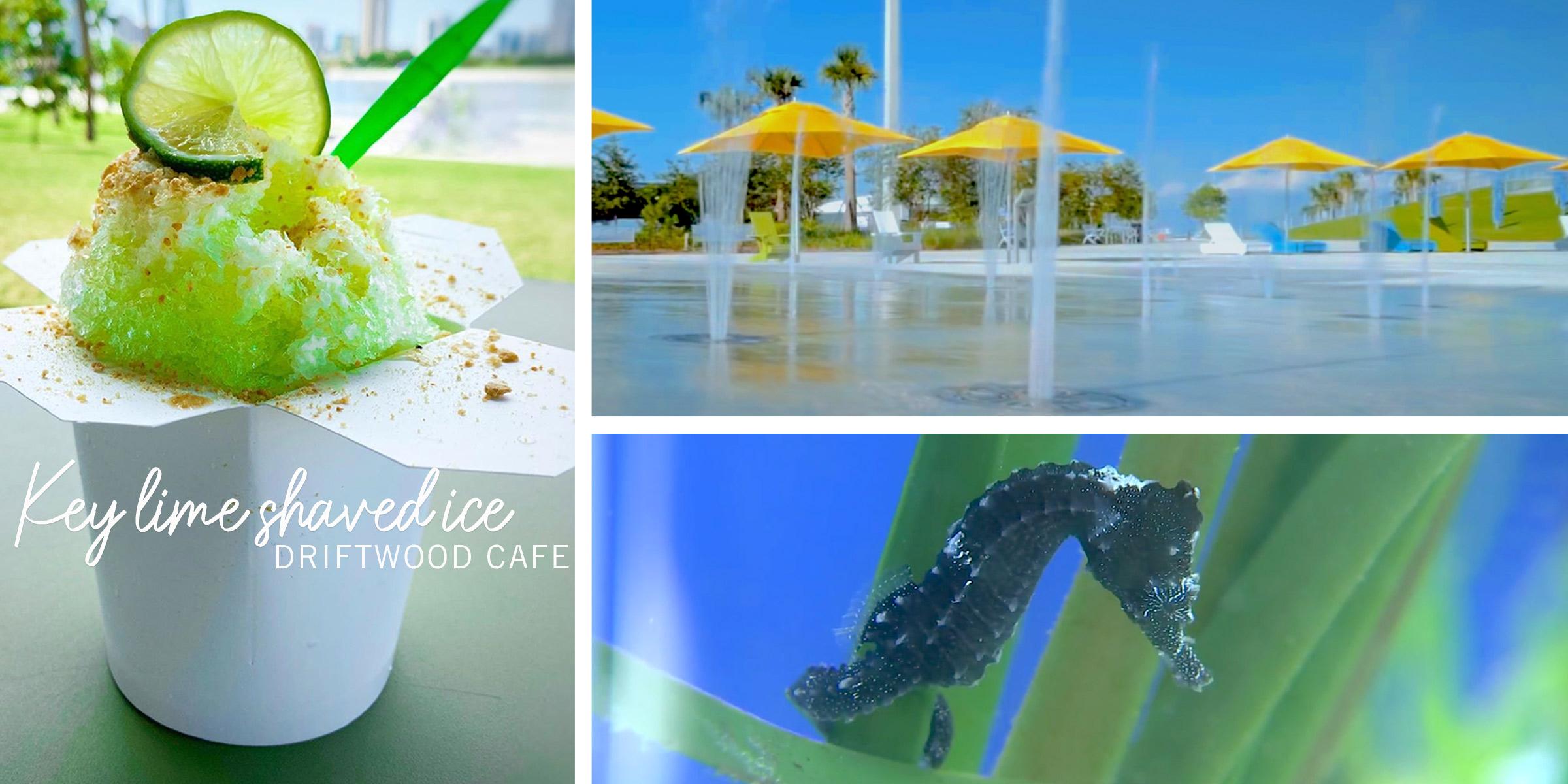 Plus, the new 26-acre St. Pete Pier is a modern-day outdoor playground that encourages carefree fun under the Florida sun for all ages. Not only is the latest rendition of this landmark attraction a sight for sore eyes but the Pier District is also outfitted with six restaurants, expansive sidewalks, tram transportation, and easy-to-navigate signs pointing you to all the unique St. Pete exPIERences such as:
Coastal Thicket: shaded boardwalk for waterfront strolls day or night
Fishing Deck: designated angling platform (bring your own gear or rent it from Gator Jim's Tackle)
Marketplace: covered kiosks for local vendors/artisans to sell their goods
Pier Teaki: upscale rooftop tiki bar with breathtaking views of the bay
Spa Beach: man-made beach with lounge chairs and sand volleyball 
Splash Pad: ground-level spraying water fountain with multi-colored lights
Tampa Bay Watch Discovery Center: educational, hands-on learning displays, saltwater aquarium, live wildlife encounters
Tilted Lawn: two-story grassy knoll for picnic-goers, sunbathers, bookworms, and people watchers
RESTAURANTS GALORE
Prepare your palate for some WOW! factor flavor profiles because downtown St. Petersburg offers a plethora of rave-worthy restaurants, many of which are located on or near main street Beach Drive. Traditional or trendy, rustic or refined, fusion or farm-to-table, fresh seafood or stone-fired pizza—whatever kind of fare you fancy, St. Pete has you covered. Just to whet your appetite, here's a dozen of the top-rated establishments that make this place a gold mine for foodies: 
ANNATA WINE • BELLABRAVA • BODEGA ON CENTRAL
CEVICHE TAPAS BAR & RESTAURANT • THE MILL • BRICK & MORTAR
HAWKERS ASIAN STREET FOOD • MAPLE STREET BISCUIT COMPANY
RED MESA CANTINA • SEA SALT • STILLWATERS TAVERN • SUSHI SHO REXLEY
LOCAL BREWS
With 14—I repeat FOURTEEN—breweries located in the downtown area, St. Pete really is a craft beer drinker's paradise. Hops-lovers can easily hop from one taproom to the next on foot or via quick Uber rides. Either way, it's IPA's all day! So without further ado, here is the stacked list of local breweries that make up 1/3rd of Florida's infamous "Gulp Coast" (It's a real thing!):
3 DAUGHTERS BREWING • AGGREGATE BREWING COLLECTIVE
AVID BREW COMPANY • BAYBORO BREWING CO. • CAGE BREWING
CYCLE BREWING • FLYING BOAT BREWING COMPANY • GREEN BENCH BREWING
IF I BREWED THE WORLD • INOCULUM ALE WORKS TAPROOM
OVERFLOW BREWING COMPANY • RIGHT AROUND THE CORNER
PINELLAS ALE WORKS • ST. PETE BREWING COMPANY
ART & HISTORY
The cultural scene is so vibrant here you can almost reach out and touch it. And you don't have to be a history buff to appreciate downtown St. Pete's deep Florida roots. The Burg has seven art districts, hosts an annual 10-day mural painting festival, and is home to a world-class collection of museums, including the city's very own archive where you'll find seven exclusive exhibits such as:
Schrader's Little Cooperstown: displays the world's largest collection of autographed baseballs
The Odditorium: home of St. Pete's oldest resident, a 3,000 year-old authentic Egyptian mummy, and other mysterious artifacts
Building the Sunshine City: newest exhibit showcasing St. Petersburg's architectural history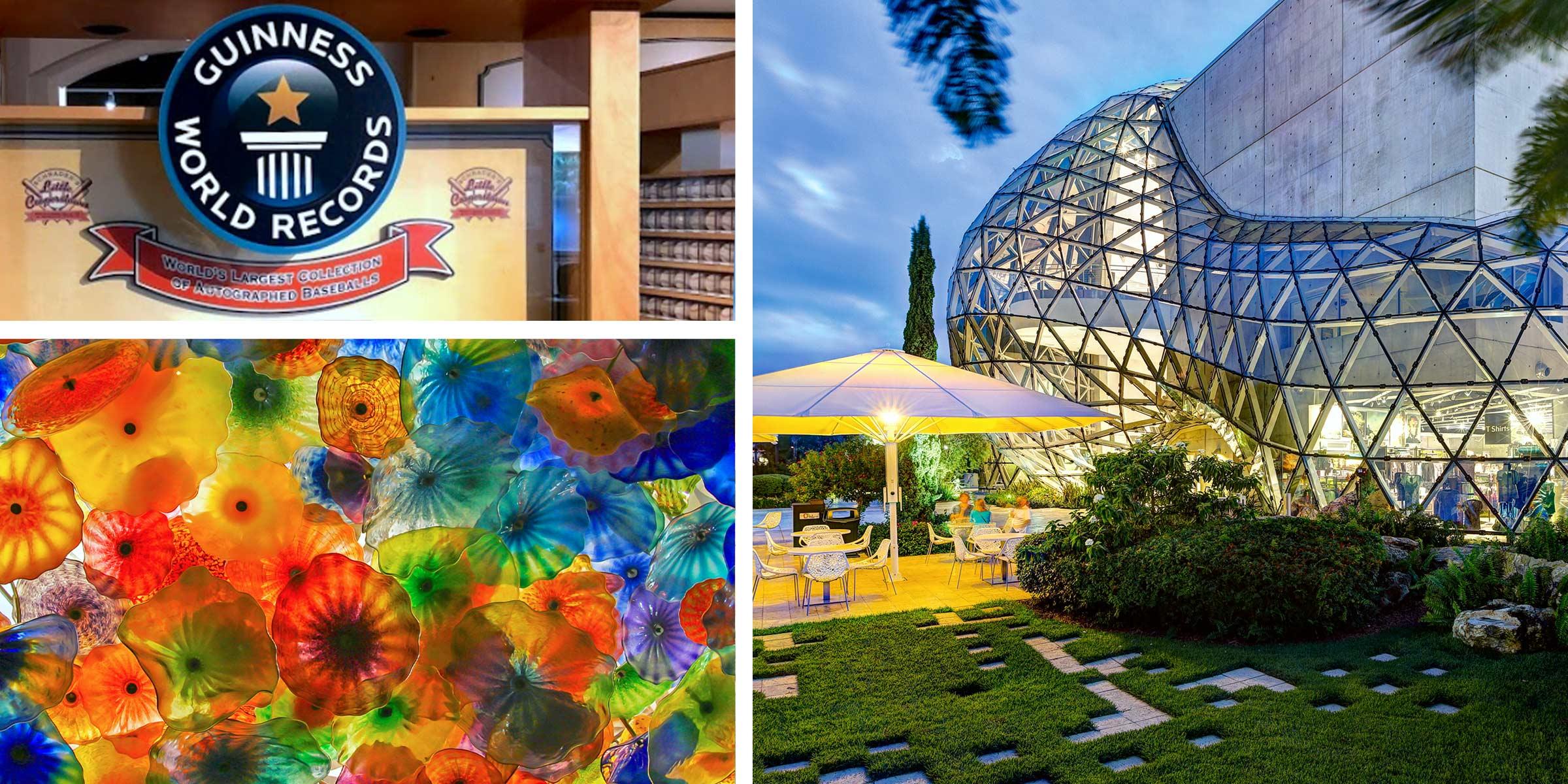 Additionally, even if you choose not to stay at the award-winning Vinoy® Renaissance® St. Petersburg Resort & Golf Club, the iconic hotel offers a guided history tour that comes highly-recommended and has a luncheon option, which includes three delectable courses at Marchand's Bar & Grill. And for those with a spooky side, walking Ghost Tours are available downtown, revealing eerie tales about a phantom hitchhiker, age old curses, and haunted houses in the city's historic neighborhoods. 
To help you plan your culture-rich visit to downtown St. Pete, or "DTSP" if you're hip with the local lingo, here is a complete list of the museums: 
CHIHULY COLLECTION • DALI MUSEUM • FLORIDA HOLOCAUST MUSEUM
IMAGINE MUSEUM • JAMES MUSEUM OF WESTERN & WILDLIFE ART
MUSEUM OF THE AMERICAN ARTS AND CRAFTS MOVEMENT
MUSEUM OF FINE ARTS • ST. PETERSBURG MUSEUM OF HISTORY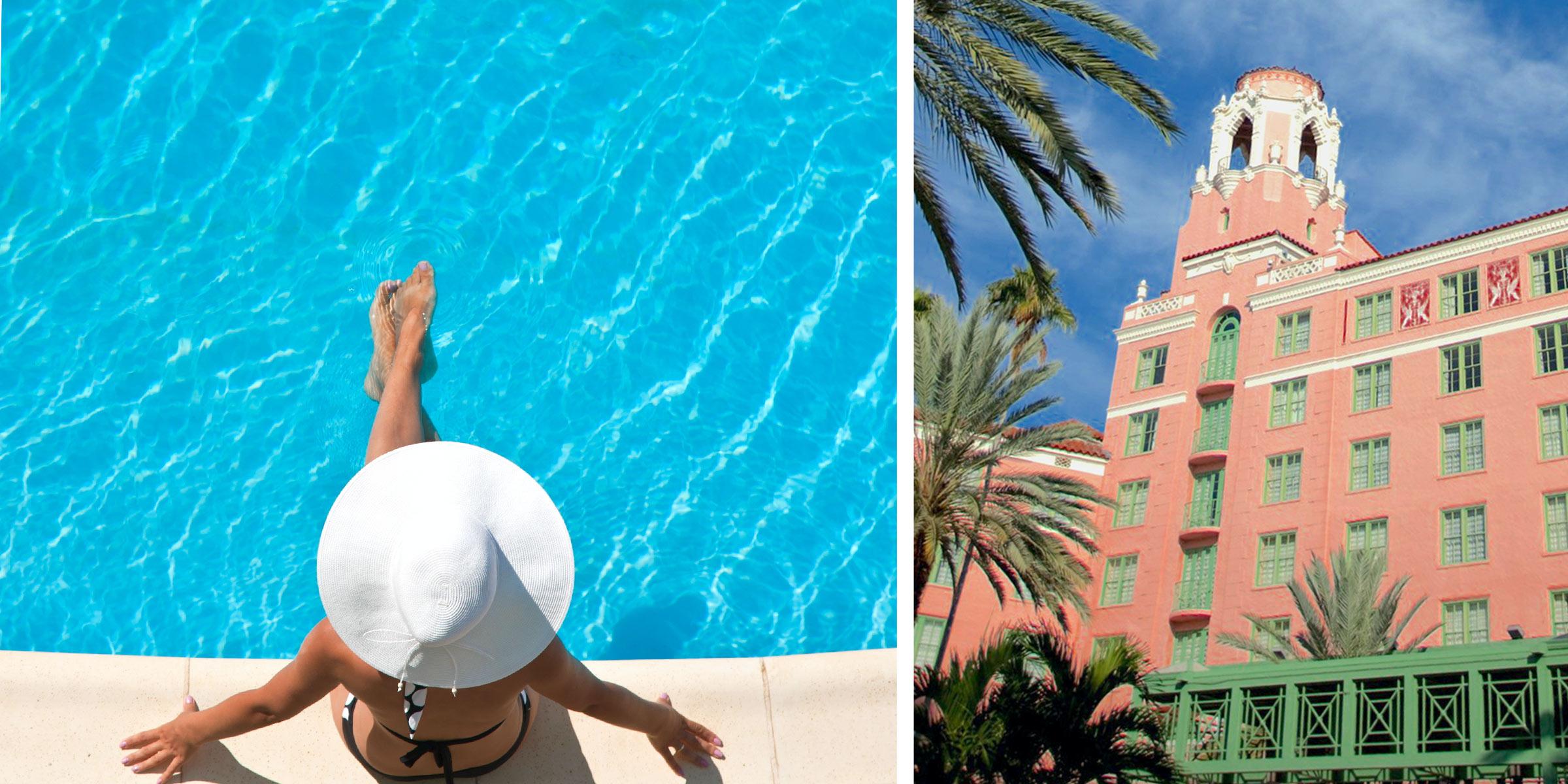 PREMIUM ACCOMMODATIONS
Whether you decide to stay one week or one night in the "Sunshine City", a variety of lodging options are available, all within walking distance of downtown's shops, restaurants, and attractions. Choose from award-winning bed and breakfasts, charming "Superhost" Airbnb bungalows, stylish boutique hotels, or 4-star resorts with all the amenities. Popular places to stay include:
BEACH DRIVE INN • THE BIRCHWOOD
HOLLANDER HOTEL • HYATT PLACE • THE INN AT DICKENS HOUSE
THE VINOY® • WATERGARDEN INN AT THE BAY
Long gone are the days when St. Petersburg was described as a "sleepy town" in Florida where snowbirds flock to for retirement. Go on a road trip while down in Florida and come see for yourself what the buzz in the Burg is all about. And don't forget—shorts and flip-flops are normal attire all year long because weather permits, and it's part of the "Florida casual" dress code and laid-back Southern lifestyle that certainly speaks to the sailor in us all.
DISCOVER FLORIDA CHARTER VACATIONS
Did you find this useful?