Published:
March 28, 2017 The Moorings
Comments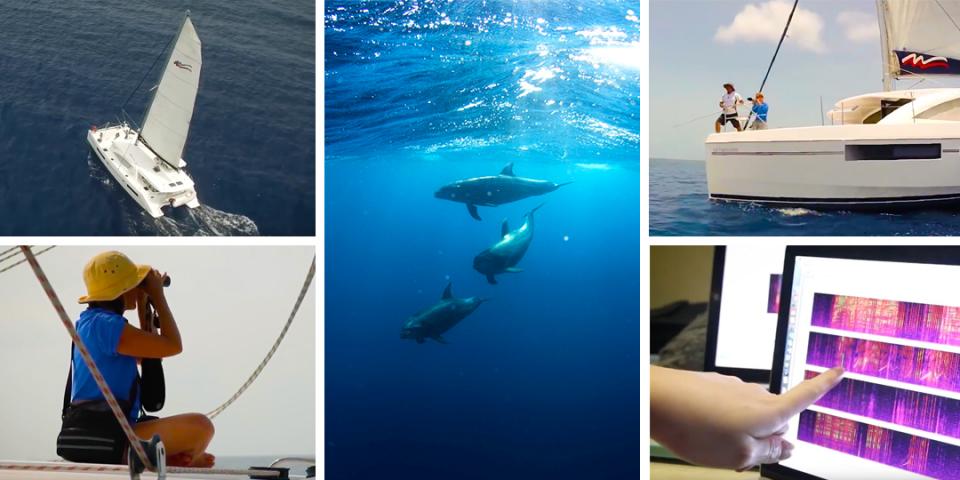 You know that feeling you get when you're cruising along on your Moorings yacht and you spot a sprightly dolphin gliding swiftly through the ocean? It's magical. And it makes for the most unforgettable moments on the water.
Well thanks to our friends with Hello Ocean, those majestic creatures are the focus of an ocean conservation project called Expedition Underway, which studies, tracks, and observes dolphins in their natural environment. In order to carry out those initiatives, however, Hello Ocean needed a proper research platform. And The Moorings was more than glad to provide one.
With a spacious Moorings 4800 Sail catamaran at their diposal, the Hello Ocean team was able to collect samples and critical data while studying the dolphin population in Belize. To further their findings, the dedicated group of scientists and conservationists will return to Belize this summer for round two of Expedition Underway. 
This one-of-a-kind partnership between Hello Ocean and The Moorings comes with great opportunity and even greater good. By bringing science and sailing together in such a positive way, we can help protect the sea and hopefully preserve marine mammal populations. Watch the video below to learn more about Hello Ocean's inspiring efforts.
Did you find this useful?