Published:
August 22, 2020 Tina Huewe
Comments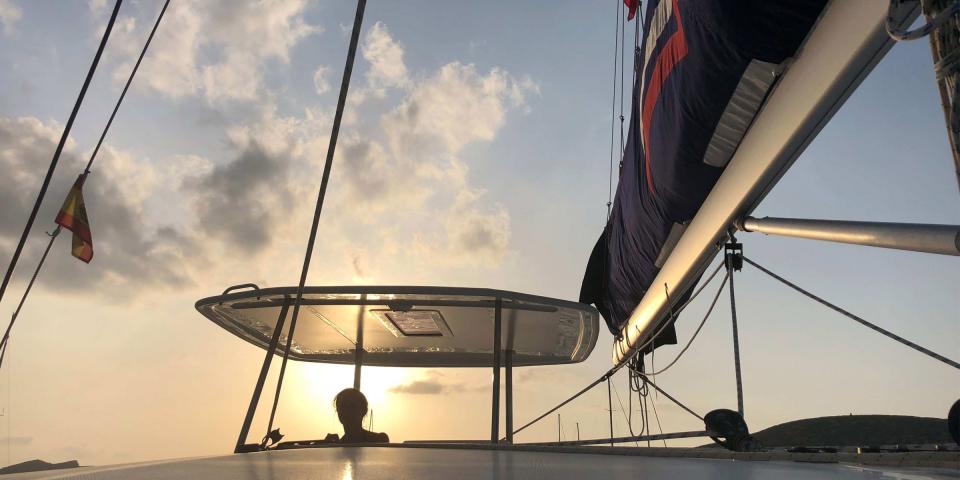 At The Moorings, we pride ourselves in the sophisticated services of our friendly professional skippers from all around the world who show our customers the world's best hidden gems, and instill in them their own passion for sailing.
Each and every one of our accredited skippers has their own unique story about their first time on the water, and our Palma de Mallorca based Bareboat skipper Jovita Sarpnnickaite is no different. Read on to find out more about her exciting journey and why she decided to become a Skipper with The Moorings.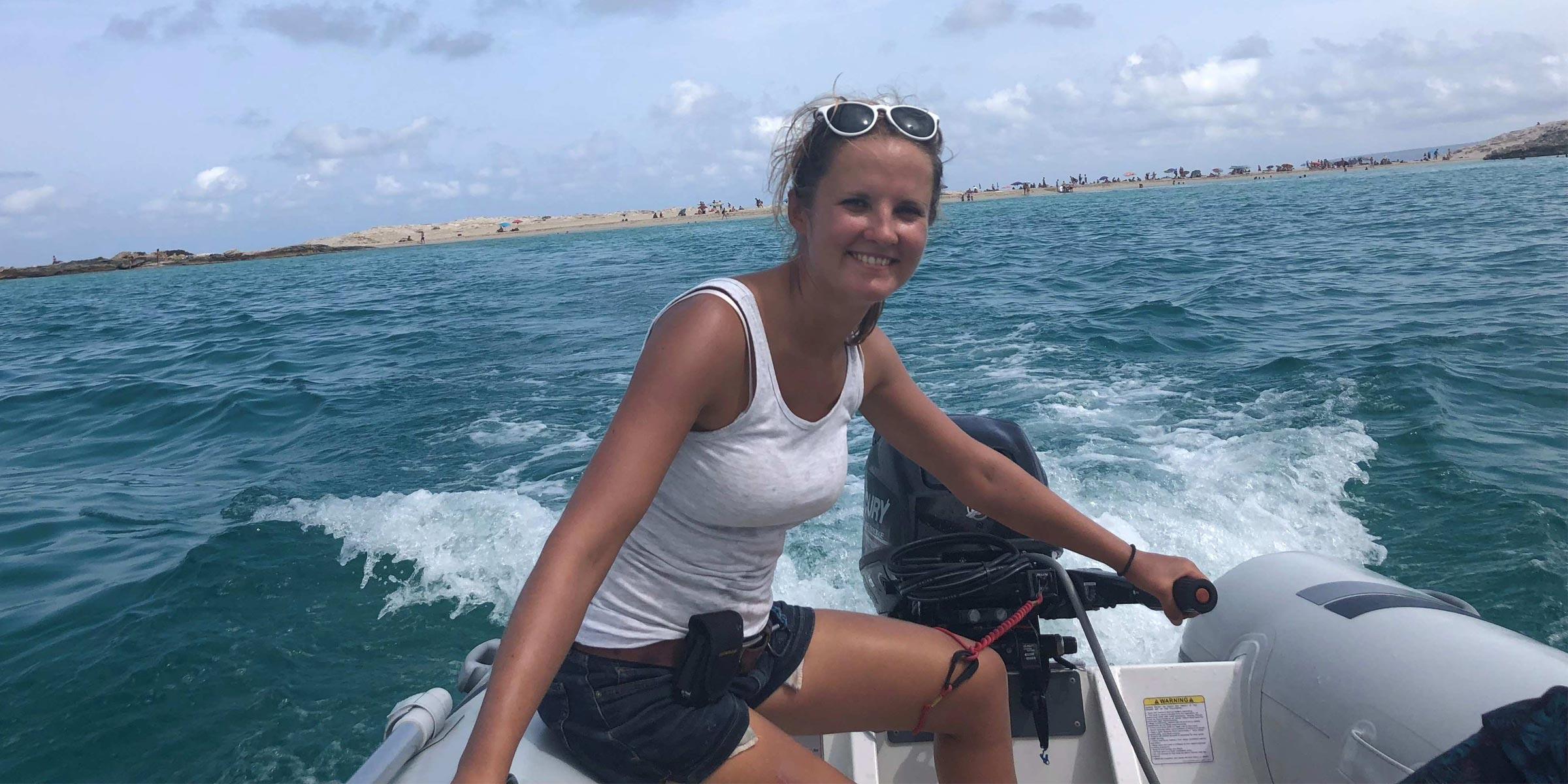 There's a first for everything
"When I was 12 years old, my sailing instructor put me in a sailing dinghy and pushed me out on the water for the very first time. It's safe to say that I was terrified. Kneeling down trying to keep my head low so that the boom wouldn't hit me, the dinghy started to tack and jib in circles. With no clue what to do, I perked my ears up to hear the instructor shouting from the shore, "pull the sails in, pull the sails in!", however, with little to no sailing experience, I didn't have the first idea how to do this but with his unrelenting direction, I finally managed to take control of the dinghy.  
Looking back, I always laugh at how flustered I was on my first experience out on the water, because it's now one of the places I feel the most at ease. Regardless of how much I could have used my instructor's help on the boat, I now understand why he left me to my own devices in the water – it was to spur on my passion for sailing. I stuck at it throughout my teenage and university years and increasingly looked forward to getting out on the water, especially when I moved down to London.
I soon settled into the daily grind of pursuing a career in fashion, pushing myself to get on the commute, until I realized that the London rat race wasn't really for me. Don't get me wrong, I enjoyed my 10-year career in the fashion industry, but I always felt what excited me most was my sailing sessions along the river Thames with the Shadwell Sailing Club. I even made excuses to leave work on time just so I could sail Wayfarers around Canary Wharf, to catch a glimpse of the sunset reflect on London's iconic skyscrapers. Cruising under Tower Bridge and people-watching on the Thames was a great escape from the hustle and bustle of London living – even if it was just for a couple of hours.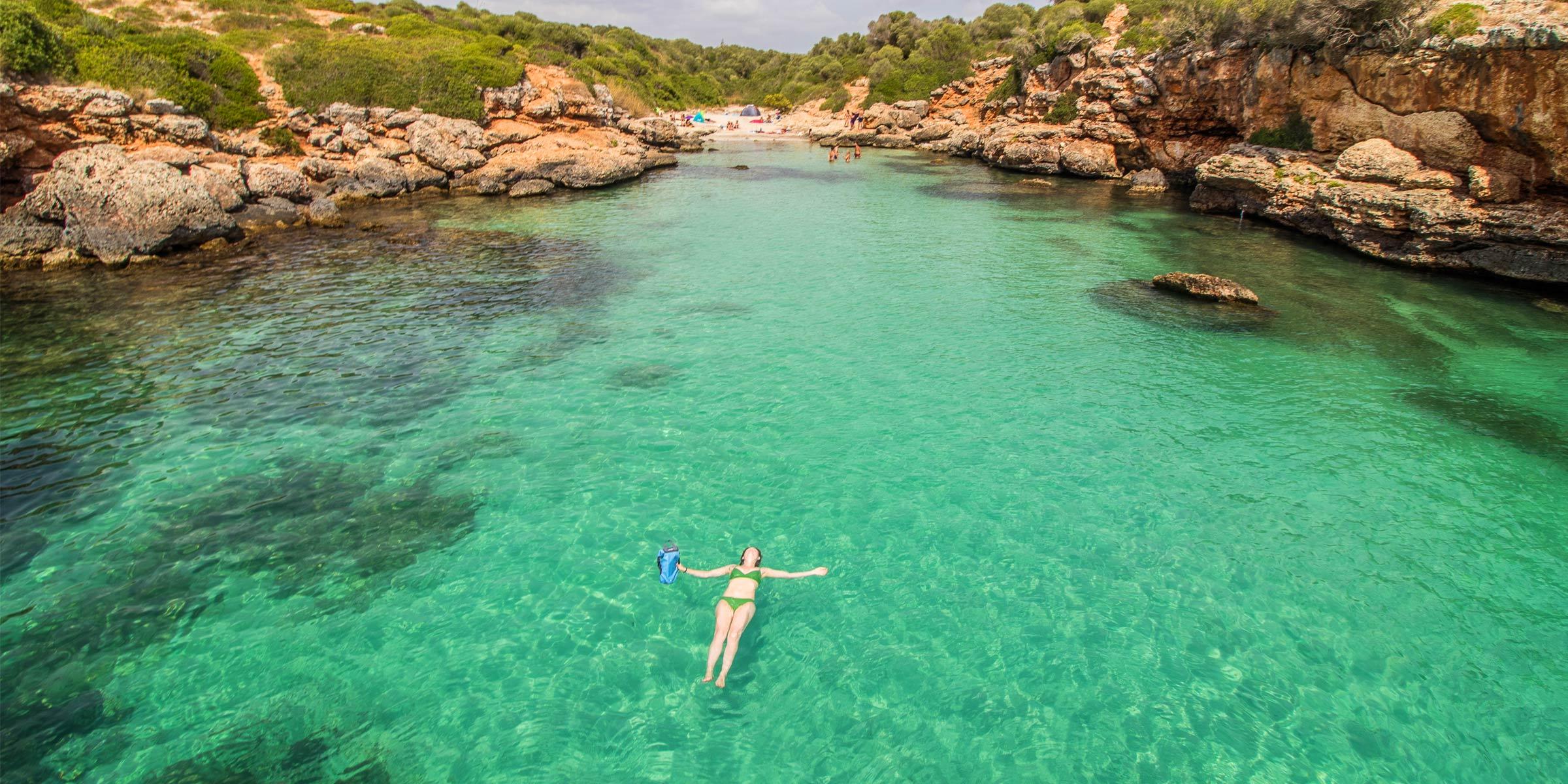 Turning passion into a vocation
A few years on, I started to take my passion for sailing to another level, by getting involved in yachting and joining the BBC Sailing Club. After I gained the majority of my RYA qualifications and clocked enough sailing hours at Solent, I began to understand that this was more than just a hobby – this was where I felt happiest.
Instead of feeling exhausted after weekends of hardcore sailing, I felt recharged. To be met with the cool sea breeze every morning and end every day with epic sunsets and skies full of stars was all I really wanted. I could never tire of looking up at the sky or surfing down the waves. It may have taken 32 years to dawn on me, but that's the moment I realized I didn't want to do anything else.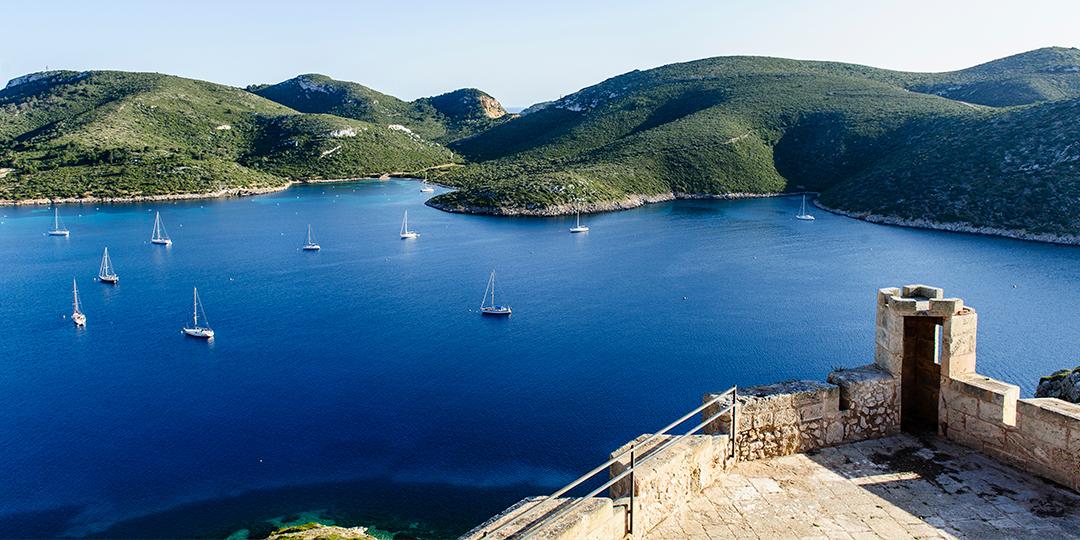 Eye on the prize
I knew if I channeled my energy into pursuing a sailing career it could really change my life. So, for the next two years, I actively dedicated my time to fill in the gaps in my sailing qualifications and built up more experience to get to the level required to do it professionally.
It's always a daunting feeling when you change your career, and there were times when I got frustrated with instructors who told me that I wasn't ready to do my RYA Yachtmaster Offshore qualification, but it was worth every second. I'm so glad I persevered, set myself a deadline and ended up passing all my exams!
Packing 10 years of my London life into two suitcases and embarking on an exciting new life in Palma, was nothing short of exhilarating – and I haven't looked back since. I've just completed my first season in Palma de Mallorca as professional skipper with The Moorings and I couldn't feel happier.
Even with the twists and turns that come at the beginning of every new career, nothing beats that amazing feeling of sharing my passion for sailing with couples, families, and friends on board. Whether it's a child witnessing orange sunsets change into dusk illuminating the jellyfish and plankton, or seeing customers faces light up when they take in the spectacular Cabrera National Park for the first time, there's always something new to experience when you're on a charter vacation.
Come and see for yourself!
Did you find this useful?