Published:
November 20, 2019 Terese Kerrigan
Comments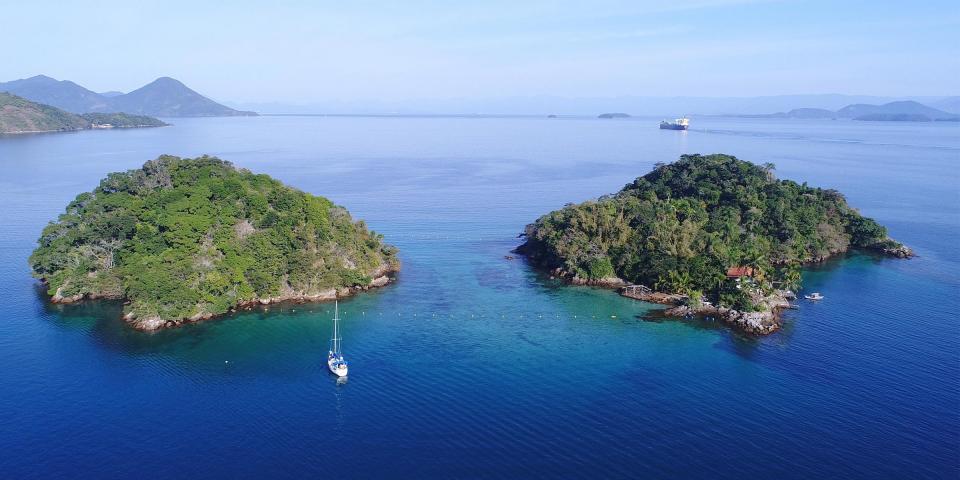 The Moorings, the world's premier yacht charter company, has expanded its operations to include a new partner base in Paraty, Brazil. Charters departing from Marina do Engenho are operated by local charter company, Wind Charters. A UNESCO World Heritage site, Paraty is the jewel of the cruising area and an ideal location from which to depart.
Centrally located between two international airports in Rio de Janeiro and São Paulo, Paraty holds the key to many natural wonders you can only discover by boat. Backed by mountains on Brazil's Costa Verde, Paraty offers charter guests a blend of lush Atlantic forests, scenic hikes, hidden mangroves, emerald-green passages, and soft-sand beaches.
"Brazil is a sought-after vacation destination, and we're excited to give our charter guests a unique place to sail and explore. Our customers will enjoy protected, remote harbors where they'll personally connect with the locals and explore pristine cruising grounds off the beaten track," said Josie Tucci, VP of Sales and Marketing.
With an average annual temperature of 74°F and average highs around 86°F, Brazil's tropical climate is favorable for travelers. Sailing conditions remain calm and consistent throughout the year with moderate breezes hailing from the east ranging between 8 and 14 knots. The cruising grounds, which include Paraty Mirim, Ilha Grande Bay and Angra dos Reis, are idyllic for a yacht charter vacation and offer several sheltered anchorages.
A fleet of three and four cabin monohulls by renowned brands like Beneteau and others are now available for charters departing on January 1, 2020, and onwards. Ever popular for their spacious layouts and fully appointed cockpits, each monohull yacht type sleeps up to eight passengers. For a suggested itinerary and to explore Paraty by private yacht, please visit https://www.moorings.com/brazil.
About Wind Charters
Wind Charters is a charter company specializing in event management aboard the finest charter vessels. Their professional services are why the company consistently accommodates the top local, national and international clientele. Wind Charters' mission statement is to provide an unforgettable experience for people who seek to create special moments on the water, making them an ideal local partner for The Moorings.
Did you find this useful?