Published:
May 31, 2016 The Moorings
Comments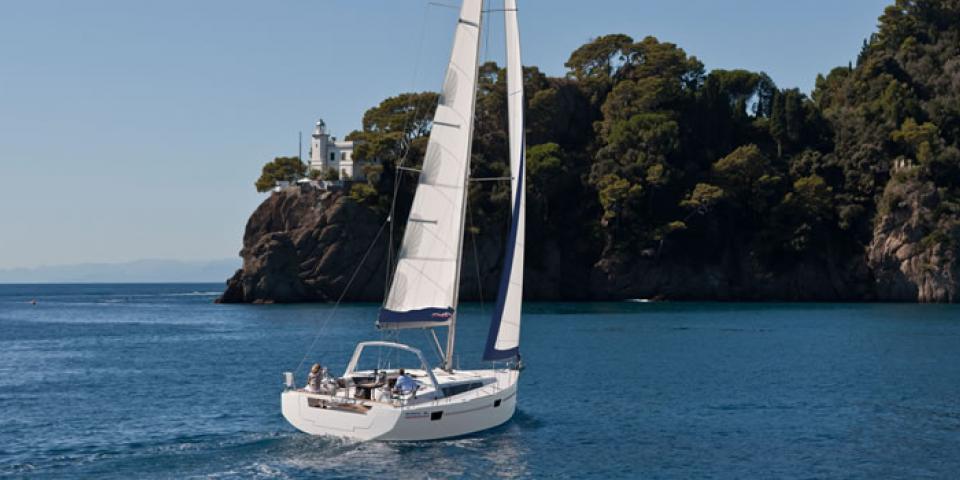 Sans pillaging pirates, the blissful beaches of the Caribbean provide the perfect travel destination. And that's precisely why we will debut our newest monohull models there this winter. We can't wait for you to experience the cutting-edge design and ultra-comfort features of the two newest yachts in our fleet – the Moorings 48.4 and Moorings 42.1.
Meet the Moorings 48.4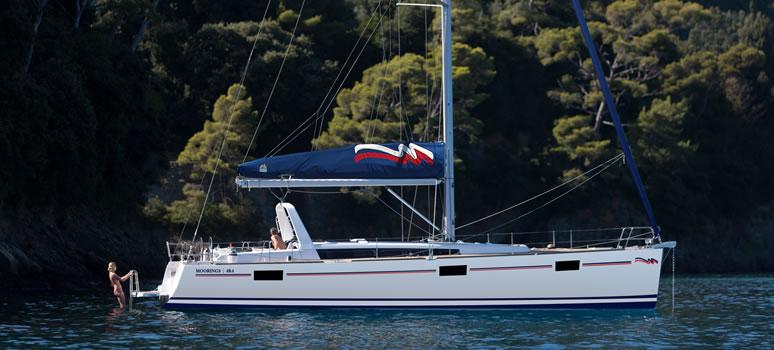 Where: St. Martin, St. Lucia, Grenada, British Virgin Islands
Builder: Beneteau
Capacity: 10 guests
With its contemporary oak finishing and chic taupe cushioning, this yacht is a beauty. And a beast. The 48.4 is definitely big, but the air-conditioned interior feels even bigger because of the oversized portholes and spacious layout. The four en-suite cabins allow your party of up to 10 to comfortably enjoy the benefits of a group vacation, while still providing the practicality of privacy. And don't worry about having to deal with difficult entry/exit access because the Moorings 48.4 comes with an expanded and slightly sloped companionway.
This sleek craft offers more than just functionality. For fun, the 48.4 has a convertible transom that can quickly transform into a swim platform. In addition, this boat features a centered mast and mainsail arch for optimal stability and maximum comfort from both helms. Equipped with a Raymarine Navigation system, bow thruster, and 75hp Yanmar diesel engine, the Moorings 48.4 is no stranger to state-of-the-art technology and expert level power.
Meet the Moorings 42.1
Where: St. Lucia, Grenada
Builder: Beneteau
Capacity: 6 guests
For charters with fewer guests, the Moorings 42.1 offers a similar experience as the 48.4 in a slightly smaller design. Guests will enjoy the same easily accessible companionway and larger portholes with the added benefit of an airy saloon and aesthetically pleasing light oak accents. The layout of the Moorings 42.1 affords guests a comfortable stay whether they are in the master cabin or either of the additional cabins.
You don't have to wait any longer to book your charter on either of these magnificent monohulls. 
Start planning your unforgettable sailing excursion aboard the Moorings 48.4 or 42.1 today!
Did you find this useful?