What a privilege it is to re-establish charter operations in St. Martin just four months after such a memorable hurricane made landfall in one of our most cherished destinations. And, just in time for the world-famous Heineken Regatta in March, which has already sold out. To make your experience unforgettable, we've revised our suggested itinerary and delved into the state of the current cruising grounds below.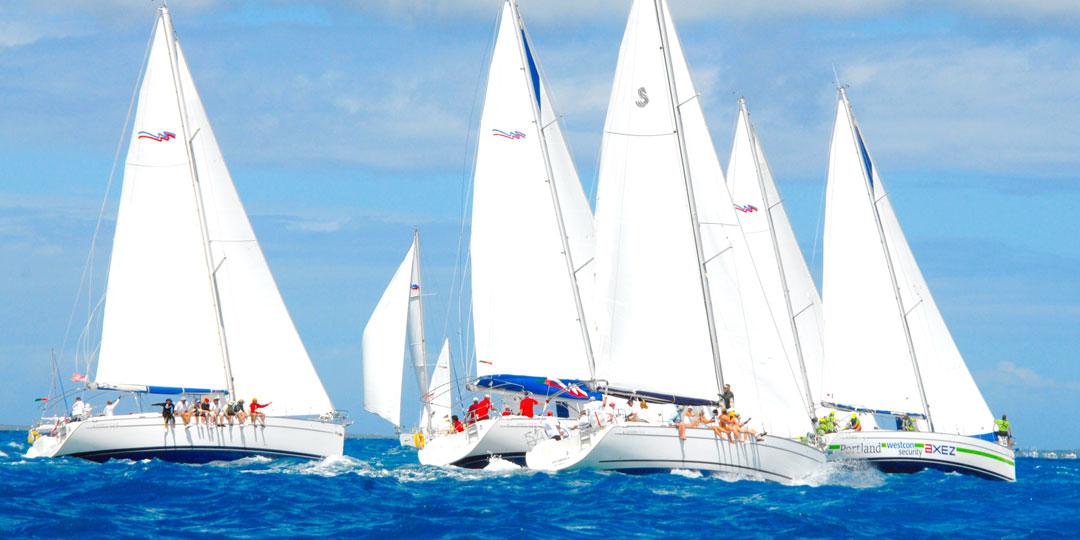 With a brand new base location in Marigot, there's even more to look forward to on a St. Martin charter vacation. We even went straight to the source to provide you with an accurate post-Irma report of the cruising grounds so here's what you need to know...
Previously located in Oyster Pond, the new Moorings base at Marina Fort-Louis in the island's French capital was chosen for its amenities and idyllic location, just a 20-minute drive from Princess Juliana International Airport. Fully-equipped with water, American and European electricity, fuel, Wi-Fi, provisioning, shower and laundry facilities, Marina Fort-Louis is a premier yacht dockage that offers a wide range of services.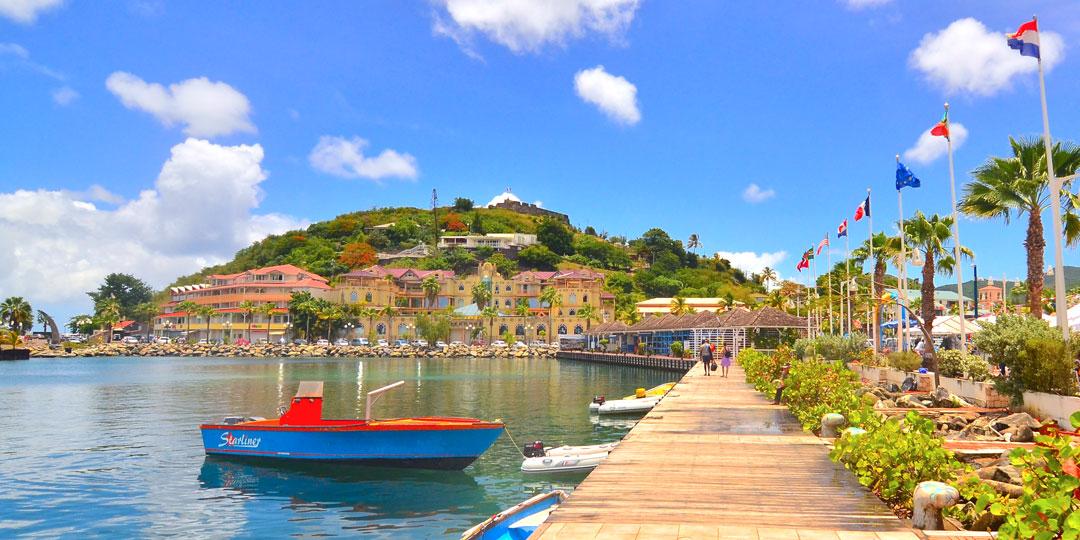 The Marigot charter base also offers a number of shops and restaurants along the waterfront that are within walking-distance. The restaurant O'Plongeoir, located right in front of Marina Fort-Louis, is famous for its excellent variety of seafood and has been left virtually untouched by last year's record-breaking storm. The largest supermarket in St. Martin, Super U, is fully-stocked and just a 15-minute-walk or 5-minute taxi ride from the marina. 
Throughout the cruising grounds, there are some places that are still recovering from Hurricane Irma but there is still plenty to do and see on a St. Martin charter vacation. Many local businesses are open, eager to welcome back guests, and the list of charter stop options below even includes some of our personal favorites like Tintamarre, Philipsburg, and St. Barts.
Friar's Bay
Located approximately 3 miles from Marigot with a beautiful clean beach, two beach bars have already been rebuilt and are open for business.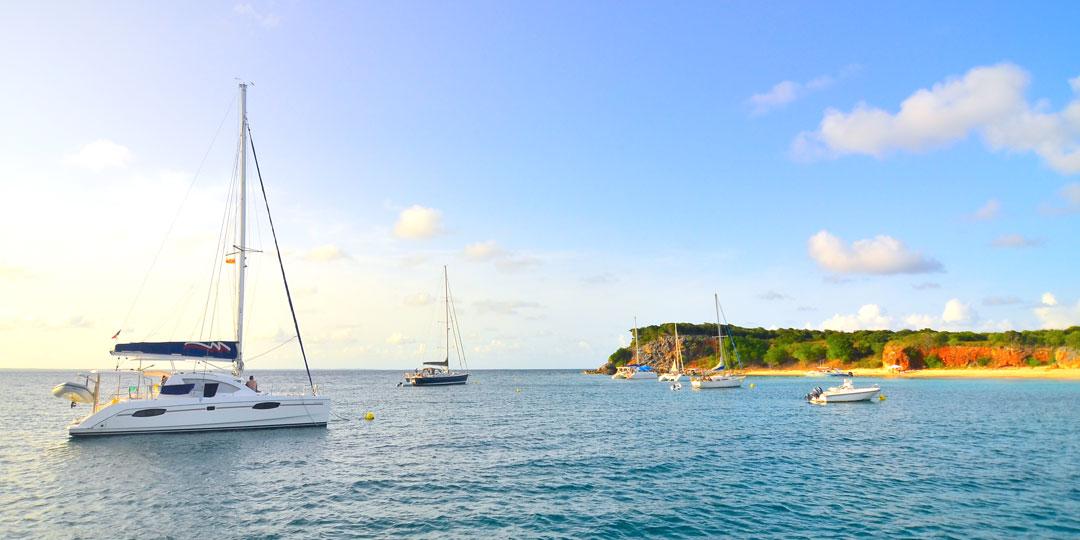 Tintamarre
This is a real Robinson Crusoe Island with unspoiled beaches.
Pinel Island
Both restaurants have just reopened for the season.
Orient Bay
The longest beach on the island is offering its visitors a peaceful spot this cruising season and is a meeting spot for kite surfers.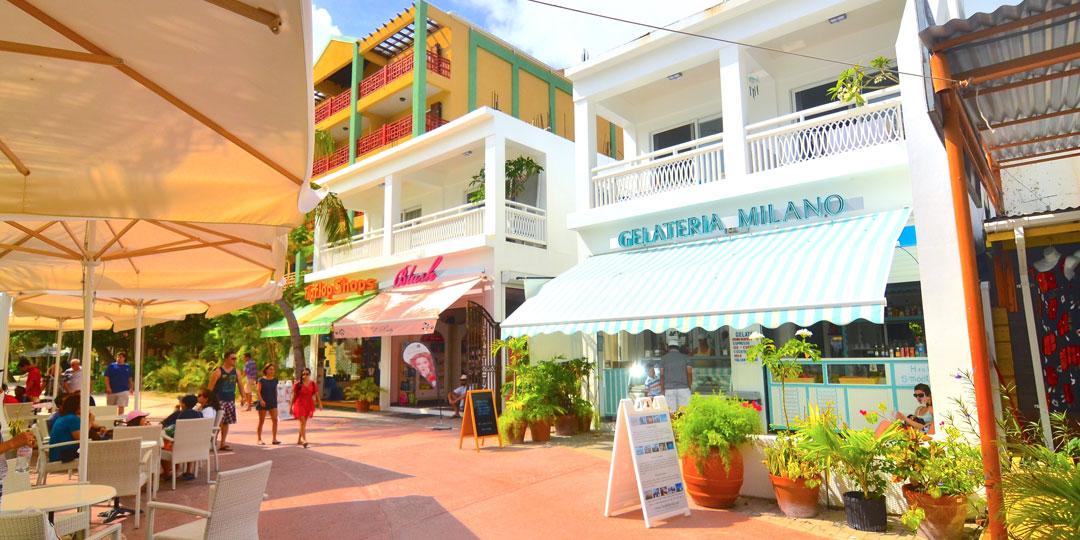 Philipsburg
The boardwalk, shops, restaurants, including The Holland House and The Green House, and Bobby's Marina are open and ready to welcome you back to the Dutch side's capital.
Simpson Bay
Mega yachts have returned, resort hotels have reopened, water sports are available at the beach, the waterfront market center is back in business, as well as our charter partners at The Scuba Shop.
ANGUILLA 
Road Bay
Restaurants like The Sandy Bar, Elvis, and The Dolce Vita are back in business, Johnno's Bar still offers like music on Sundays, and Customs & Immigrations is open.
Crocus Bay
The renovation of the Beach Bar is complete and kayaks are available for rent.
Little Bay
The beauty and tranquility of this secluded spot and its splendid beach remain unspoiled.
Sandy Ground
Roy's Bayside Grill is open 6-days a week with live music on Saturdays and Sundays.
ST. BARTS 
Gustavia
The main port on St. Barth is open with restaurants, supermarkets, boutiques, customs, and shower facilities available.
Columbier
The isolated beach has been cleaned up and even the small trail leading to Anse des Flamandes is as beautiful as ever.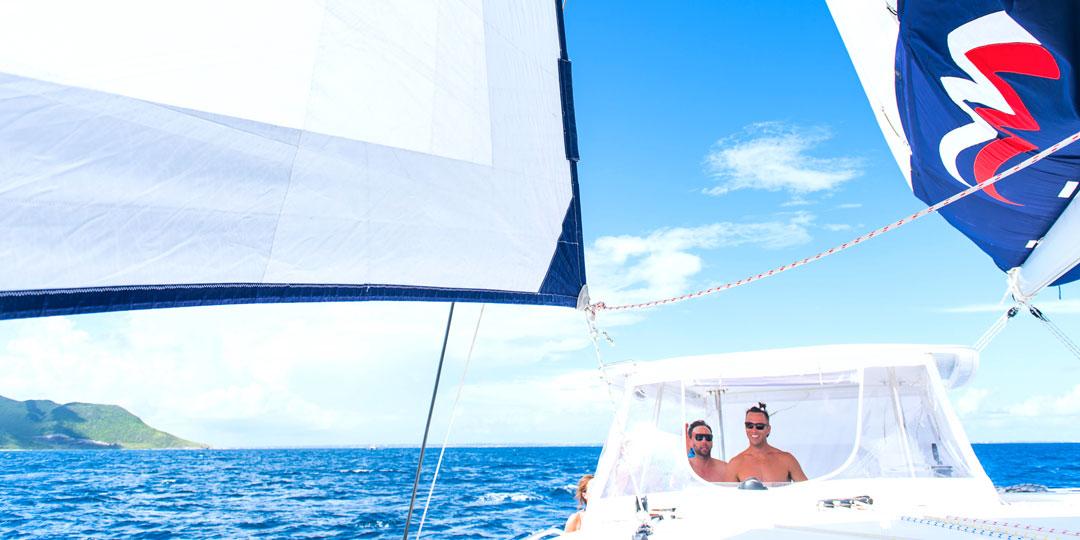 Over the last few months, the Caribbean islands have certainly proven that they are stronger than the storm. St Martin is smiling once again, so it's time to come back and experience the style and splendor of this fabulous destination first-hand. To view our updated recommended itinerary or start planning your unforgettable getaway, please visit the St. Martin destination page.
 
Did you find this useful?