Published:
June 11, 2018 Terese Kerrigan
Comments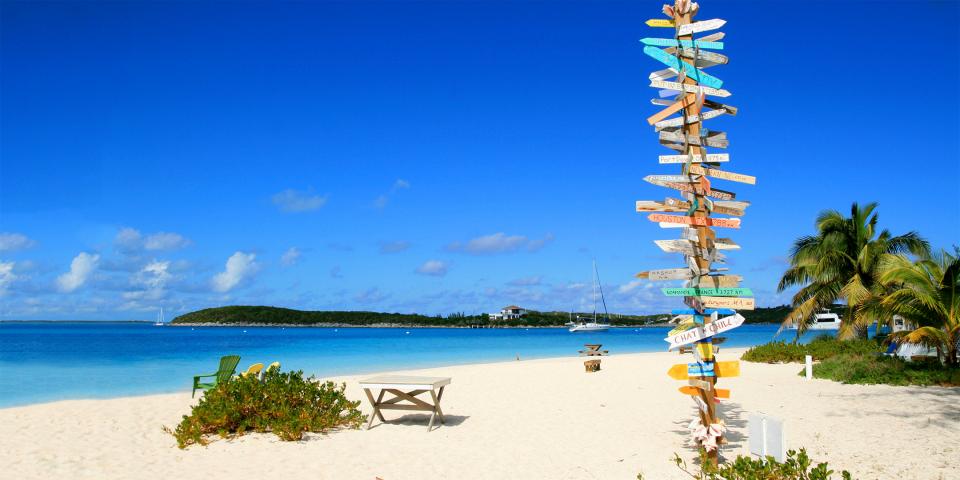 "Exumas – Bahamas – come on pretty mama." Ok, we know those aren't the right lyrics but once you realize how incredible the Exumas are, we're confident you'll agree that these uncrowded Bahamas islands are worthy of a little Beach Boys-inspired remix. Plus, it's the perfect good vibes tune to get you in the mood for a maximum relaxation vacation in a wonderfully-unique destination...
So—where in the world are the Exumas? Nestled just 35 miles southeast of Nassau's tourism hub, the Exumas are comprised of 365 islands and cays stretching north across a 120-mile-long archipelago. The exotic chain of "Out Island" Bahamas harbors some of the most unspoiled pieces of paradise in the Caribbean, many of which can only be accessed by boat.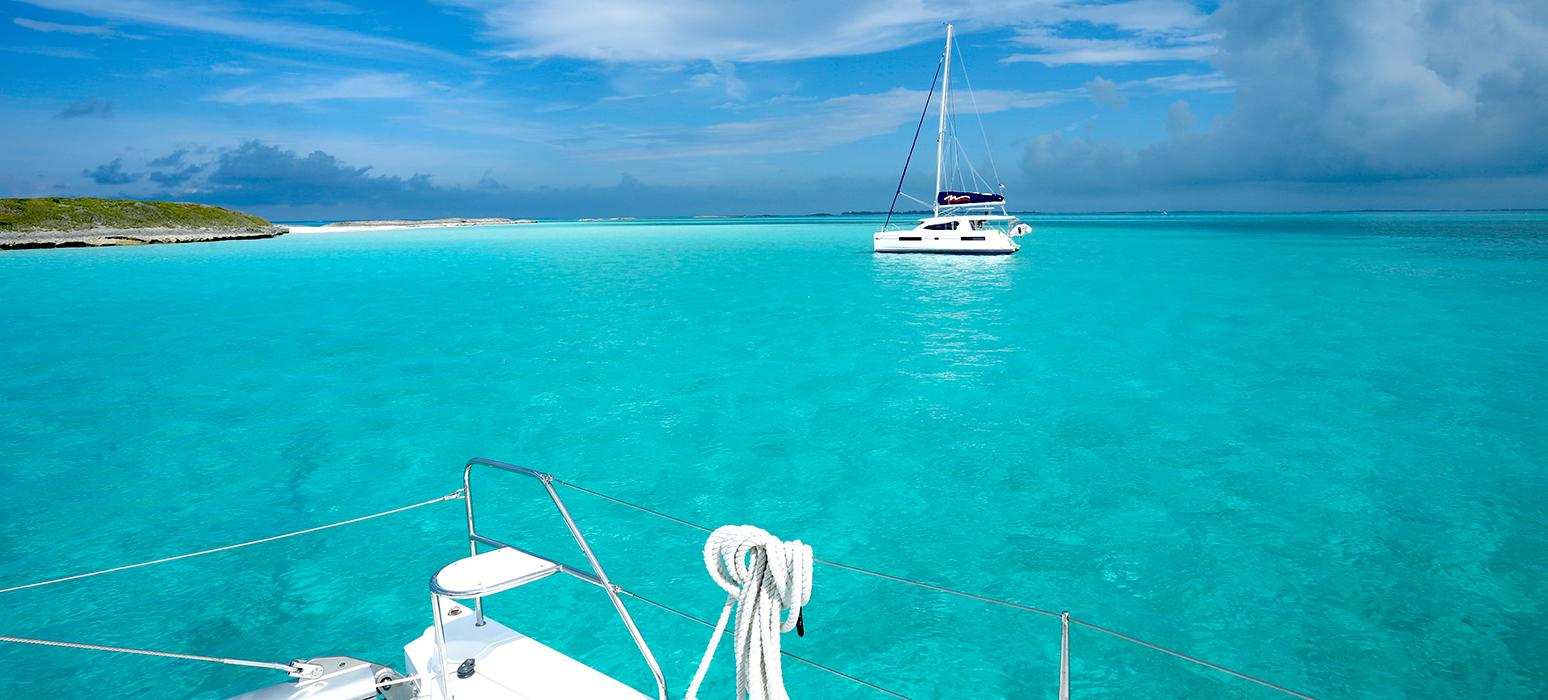 With three primary regions to discover—Great Exuma, Little Exuma, and the less-traveled Exuma Cays—a private yacht charter lets you explore this impeccable cruising ground freely at whatever pace you prefer. Throughout your carefree on-the-water passage, unique experiences and unforgettable moments await in every direction, but here are the ones we recommend most: 
Thunderball Grotto
Hands-down, the most sought-after Exumas attraction is James Bond's world-famous Thunderball Grotto. The glimmering underwater cave with natural skylight is located near Staniel Cay and offers visiting snorkelers a truly awe-inspiring experience—the kind that you simply must see to believe.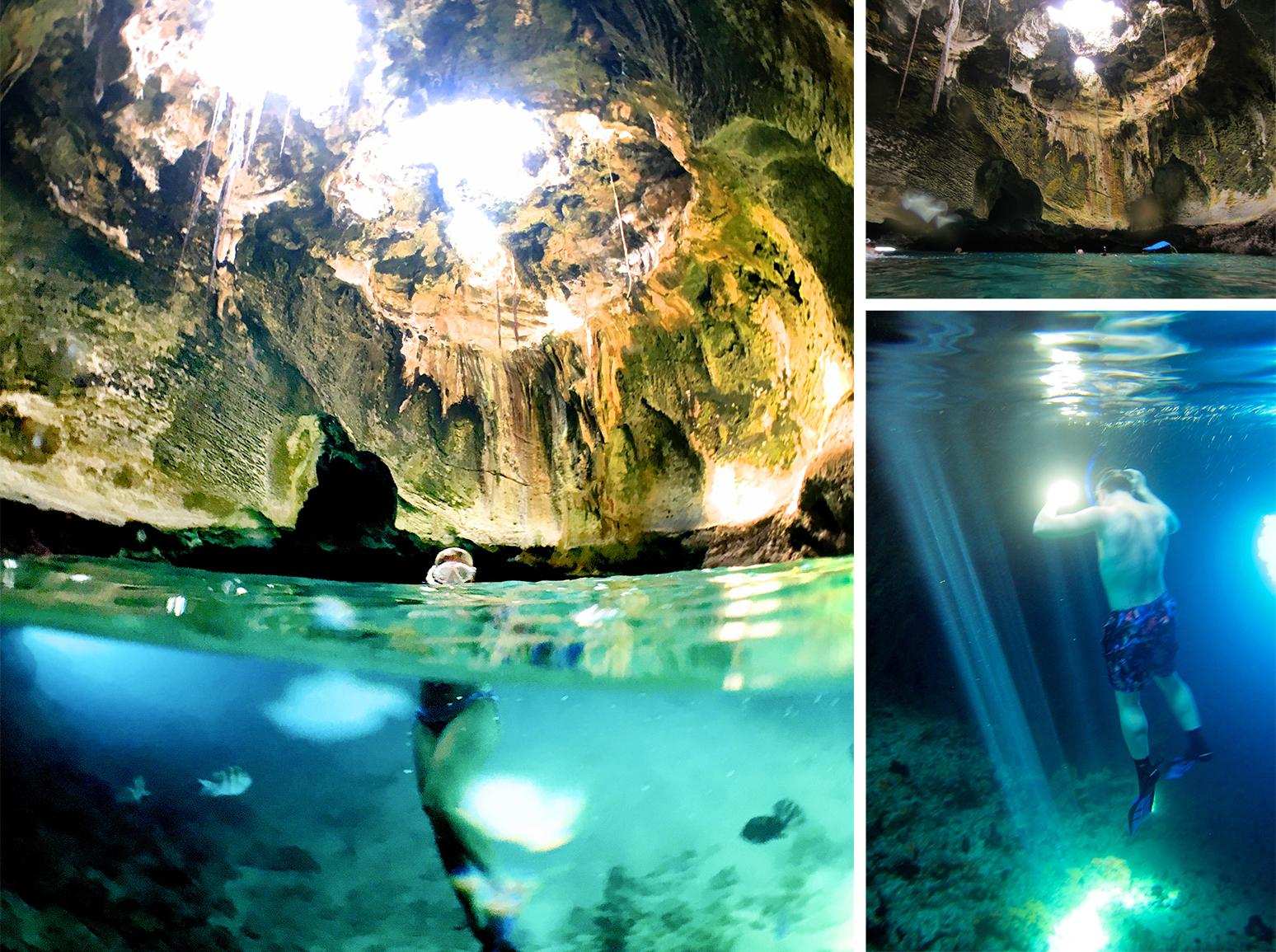 Staniel Cay
Staniel Cay Yacht Club is the centrally-located portal of activity in the Exuma Cays and a nautical gem amongst the yachting community. Not only is SCYC the only full-service marina in the cruising area, but the coast is lined with colorful candy-colored buildings and you can even take a swim with friendly nurse sharks.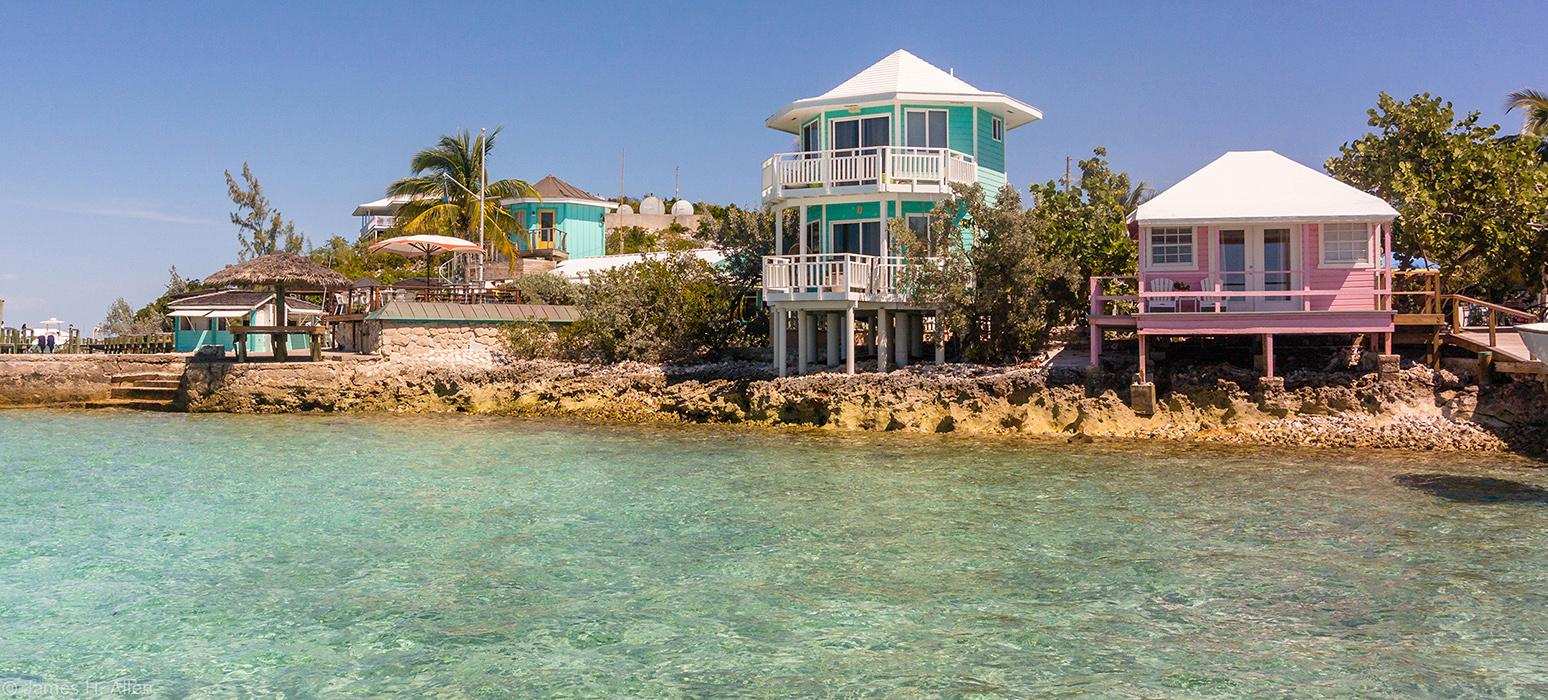 Chat 'n' Chill
An iconic seaside establishment in the Exumas and home of the knock-your-socks-off "Goombay Smash" cocktail, the Chat 'n' Chill beach bar and grill is known for hosting Sunday fun-day barbecue feasts and serving up fresh conch dishes. You can also swim with the stingrays that hang out nearby and feed on leftover bits of conch meat.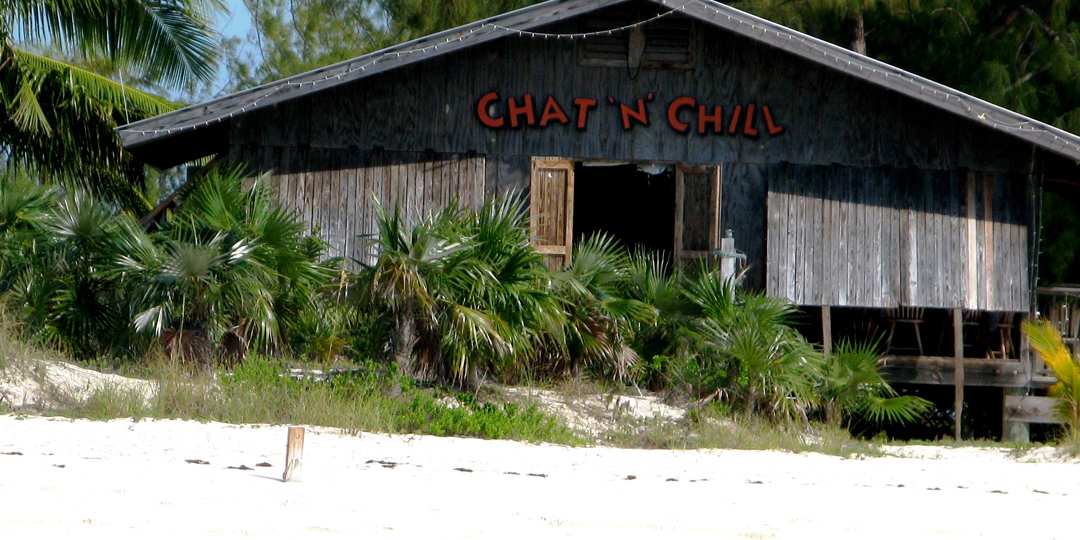 Exuma Cays Land & Sea Park
Swim, snorkel, and dive your way through the Exuma Cays Land & Sea Park, one of the largest protected marine parks in the world, to witness pristine underwater beauty and vibrant thriving coral like never before. On shore, swap your fins for comfortable footwear and enjoy hiking one of the guided nature trails featuring gorgeous views. 
Conch Diving
If you're a fan of eating freshly-caught conch, it is worth your while to go conch diving with a local guide. Upon retrieving your giant pink-and-tan shells from the ocean, your guide will then prepare a batch of zesty conch salad—also known as ceviche, Bahamian style—for you to eat. 
Starfish Reserve
The shallow waters surrounding the southernmost Exuma Cays just north of Great Exuma have become fondly known as the "Starfish Reserve" due to the abundance of five-pointed creatures easily-spotted there, many of them larger than your hand! It is a wonderful opportunity to observe nature more closely and see how they slowly walk along the ground. Use your best judgment when frolicking here and remember that this is their home so please leave it as you found it.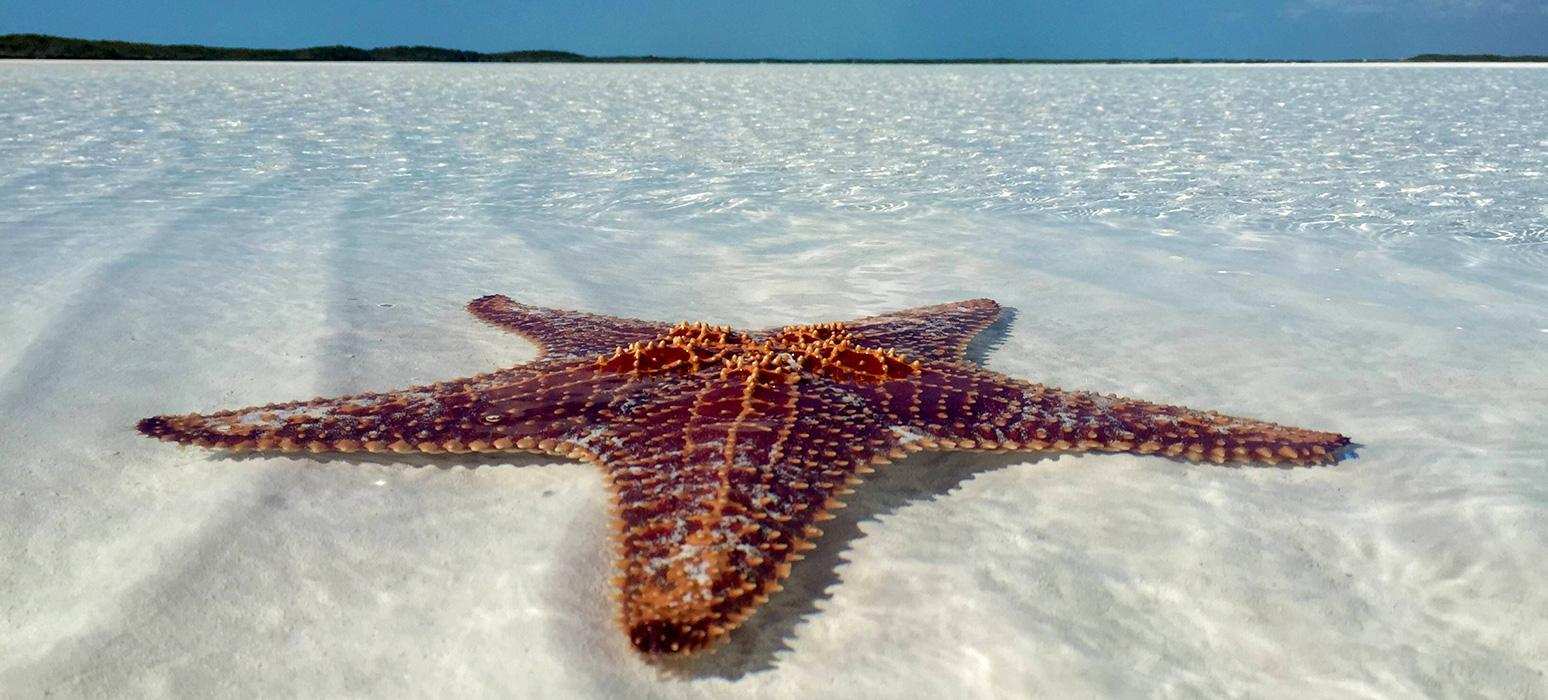 Swimming Pigs
The swimming pigs have seemingly become an unofficial "mascot" of the Exumas. Making their way into numerous Instagram selfies and capturing the hearts of all who visit "Pig Beach", the friendly flock of swine at Big Major Cay provide an up-close "wild" animal encounter you'll want to talk about for years to come. 
Growing up, we're always told not to "follow the crowd", so why should your travel plans be any exception? For those that aren't afraid to take the road less traveled, an Exumas yacht charter vacation is your all-access pass to unspoiled paradise.
Did you find this useful?