Published:
January 31, 2019 The Moorings
Comments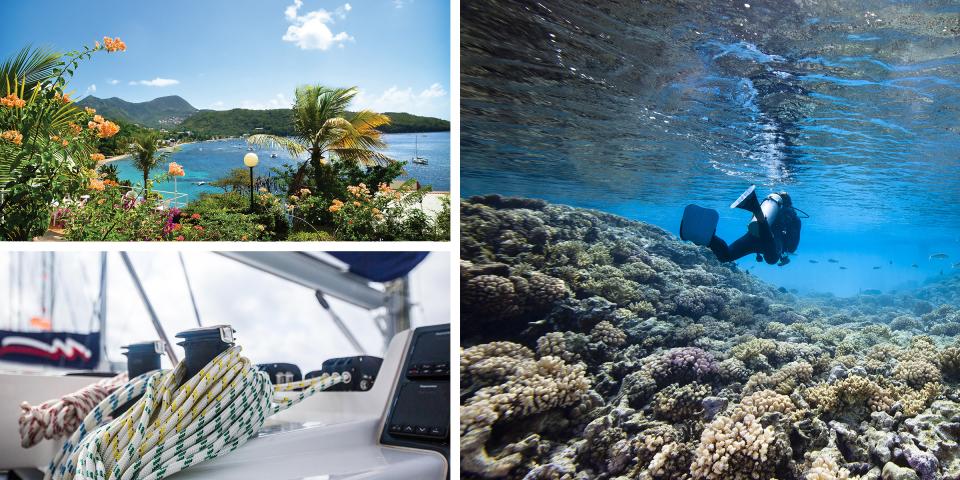 I mean really, what's not to love about Martinique? Affectionately known as the "Isle of Flowers" and the "Culinary Capital of the Caribbean", this well-rounded travel destination boasts year-round warm weather, easy-breezy island vibes, historic rum distilleries, and flavor-rich French-Creole fare. The beaches are top-notch, the volcano views are breathtaking, and the scuba diving is simply spectacular. Martinique is a bucket list-worthy place for travelers of all kinds but here's why we highly-recommend it for lovers of deep-sea exploration...
Desirable Conditions
For optimal visibility, the best time to plan a diving trip to Martinique is between the months of December and May although the water temperature averages 79-82°F all year long. The intensity of currents ranges from weak to very strong depending on the site but local dive centers can provide more precise readings so you feel confident before heading down to deeper depths. Similarly, difficulty level varies by location but first-timers can certainly complete their first dive during a Martinique vacation. The best spots for beginner divers are wreck Lady V in Case-Pilote and Pointe Burgos.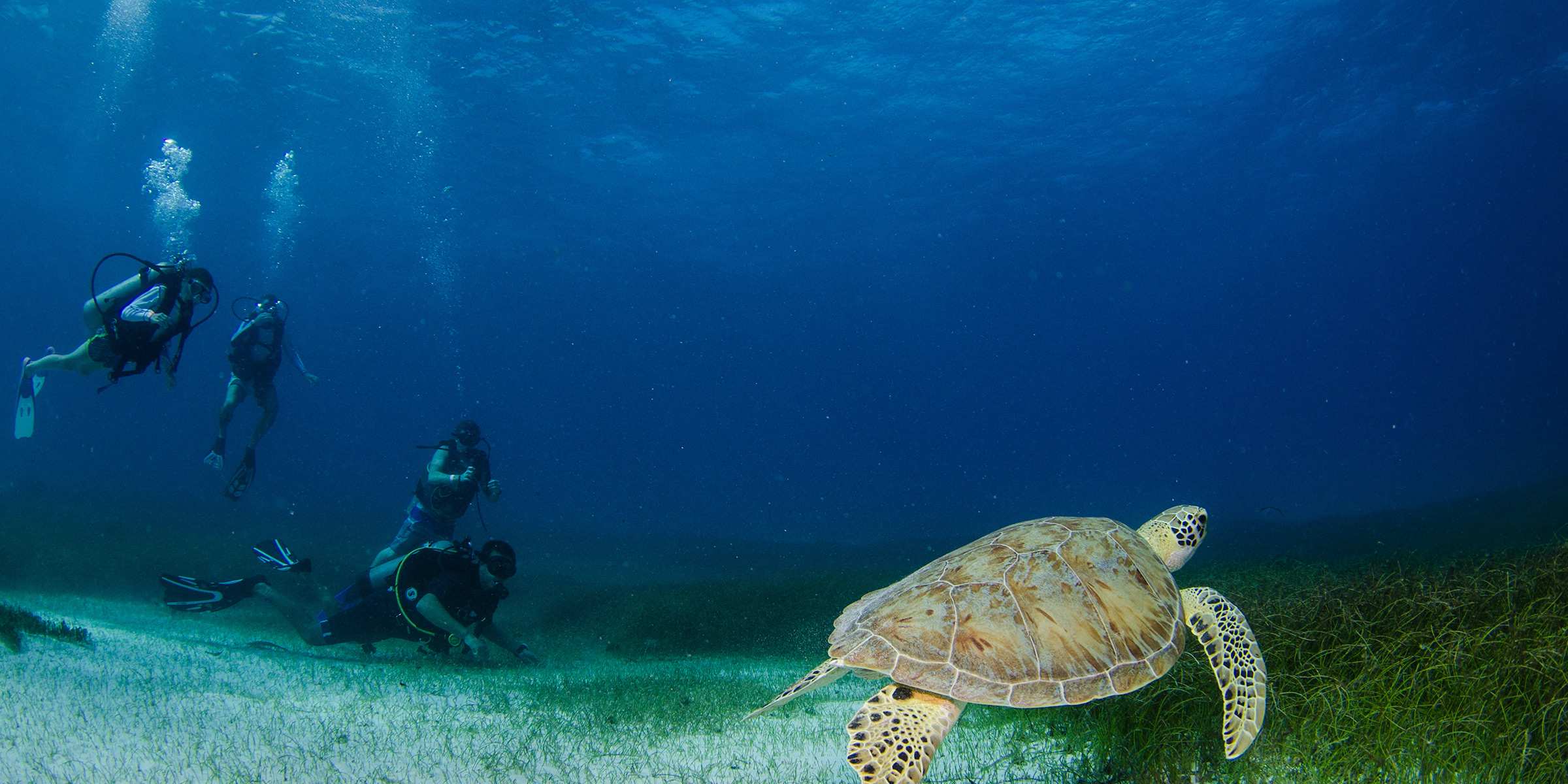 Common Sightings
One of the things that really sets the diving apart in Martinique is the underwater flora and fauna. The ocean floor is brimming with beautiful corals, bountiful sea sponges, and bright-colored gorgonians. Marine life flourishes throughout the region, making it easy to spot a variety of creatures during diving excursions. Common encounters include:
Crab
Shrimp
Spiny Lobster
Stingrays
Urchins
Tropical Fish
Cassiopeia Jellyfish
Leatherback Sea Turtles
Green Sea Turtles
Hawksbill Sea Turtles
Moray Eels
Blue Sharks
Hammerhead Sharks
Nurse Sharks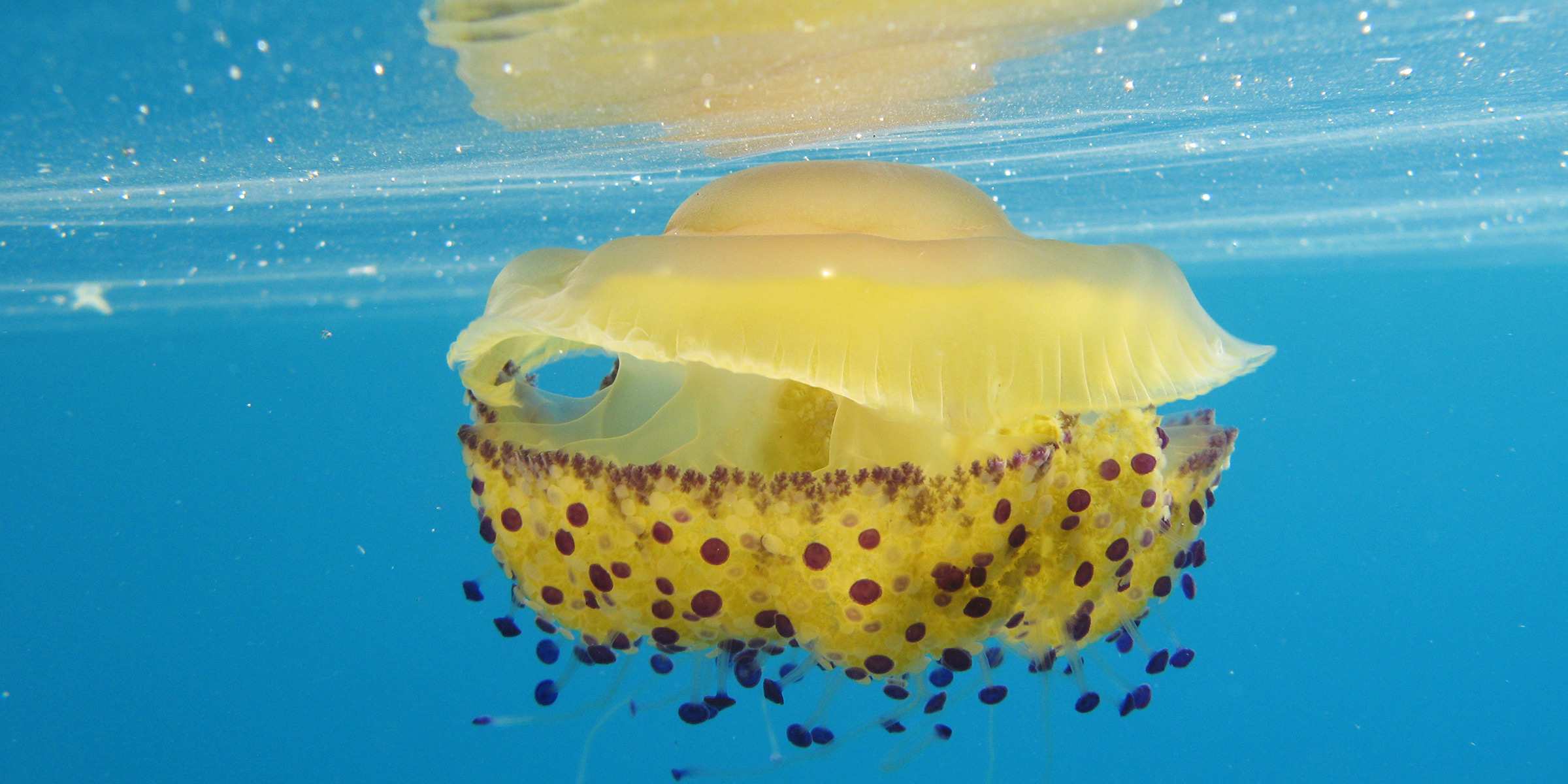 The Best Diving Sites
Martinique's volcanic origin makes it a prime location for wrecks and other diving hot-spots. There are numerous sites to choose from but here are five of the most highly-recommended locations:
Diamond Rock (Tombant du Diamant)
The teeming 574-foot rock that lies three miles off Martinique's southern coast near les Anses-d'Arlet is arguably the most legendary diving site on the island. The rock tunnel formation and series of steep ledges are ideal for deep sea exploration. When it comes to majestic and memorable diving experiences, Diamond Rock does not disappoint. – Nearby Anse Dufour is a popular snorkeling destination in Martinique.
Le Sous-Marin
Situated on the northern coast of Martinique close to Anse du Ceron, Le Sous-Marin is blessed with a wondrous maze of canyons as well as the remains of a sunken submarine. The currents are low at this sheltered cove, so its visual allure can be easily enjoyed by novice and expert divers alike.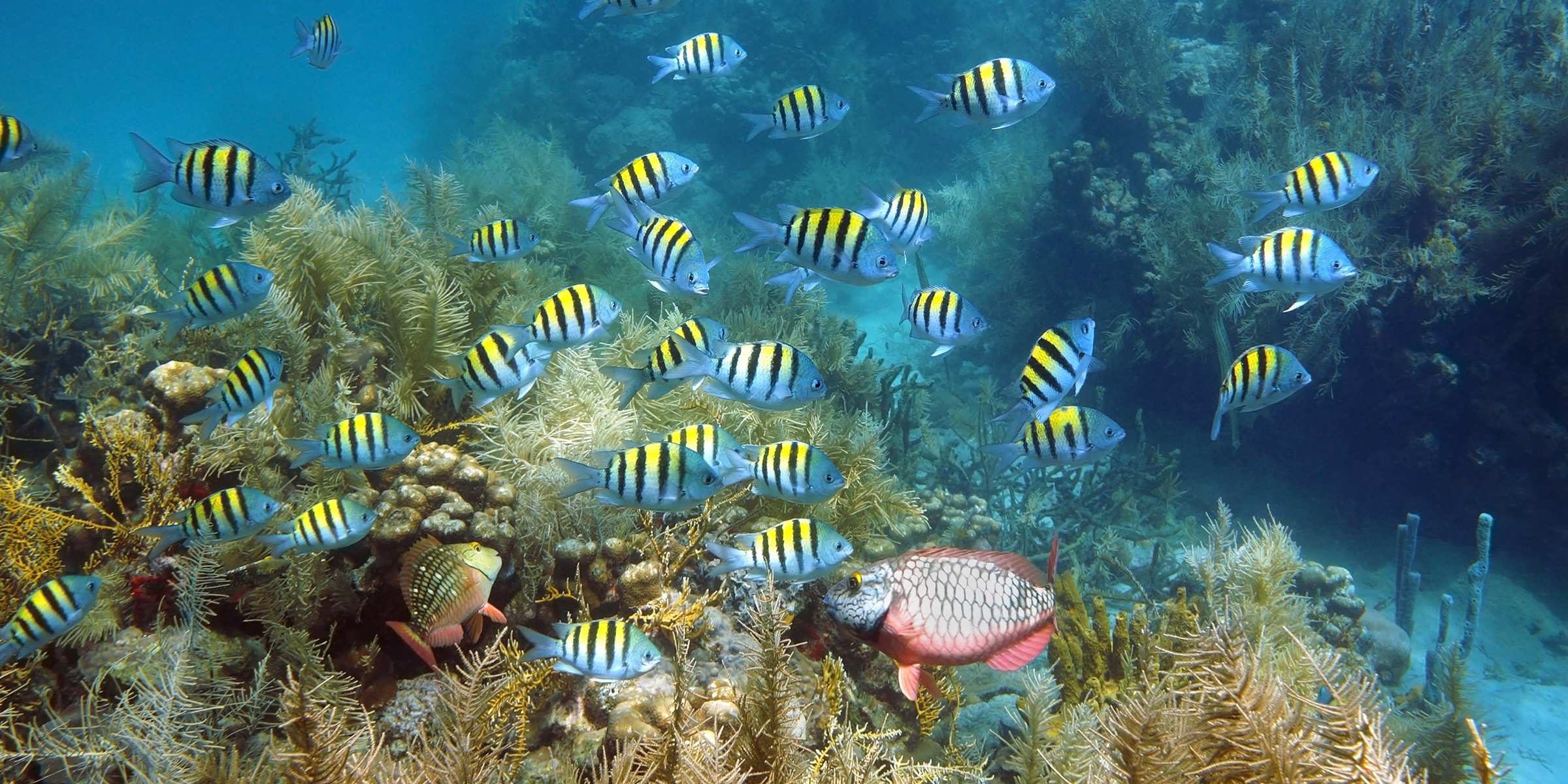 Nahoon Shipwreck
Hands down, this is one of Martinique's best diving sites just north of les Anses-d'Arlet, where the Regional Tourism Committee purposely sank a three-masted boat in 1993 to build an artificial reef. There is much to see and explore at the Nahoon Shipwreck, and the experience is especially magical at night time.
Pointe Burgos Reef and Wall
A shallower site ideal for beginners, Pointe Burgos Reef and Wall is one of the most ecologically-diverse diving hot-spots located in Martinique within easy reach from les Anses-d'Arlet. Feast your eyes on the 40-foot plateau smothered with multi-colored rock formations, sponges, and other fascinating marine organisms. And if you're a more experienced diver, feel free to explore deeper depths of the plunging vertical reef.
Saint-Pierre Bay
Following the historic eruption of Mount Pelée circa 1902, the surrounding waters were blessed with 14 different wrecks sites, some with depths measuring up to 180 feet. Saint-Pierre is also home to the new man-made underwater sculpture park, offering a unique and memorable diving experience for all flipper-wearing visitors who frequent there.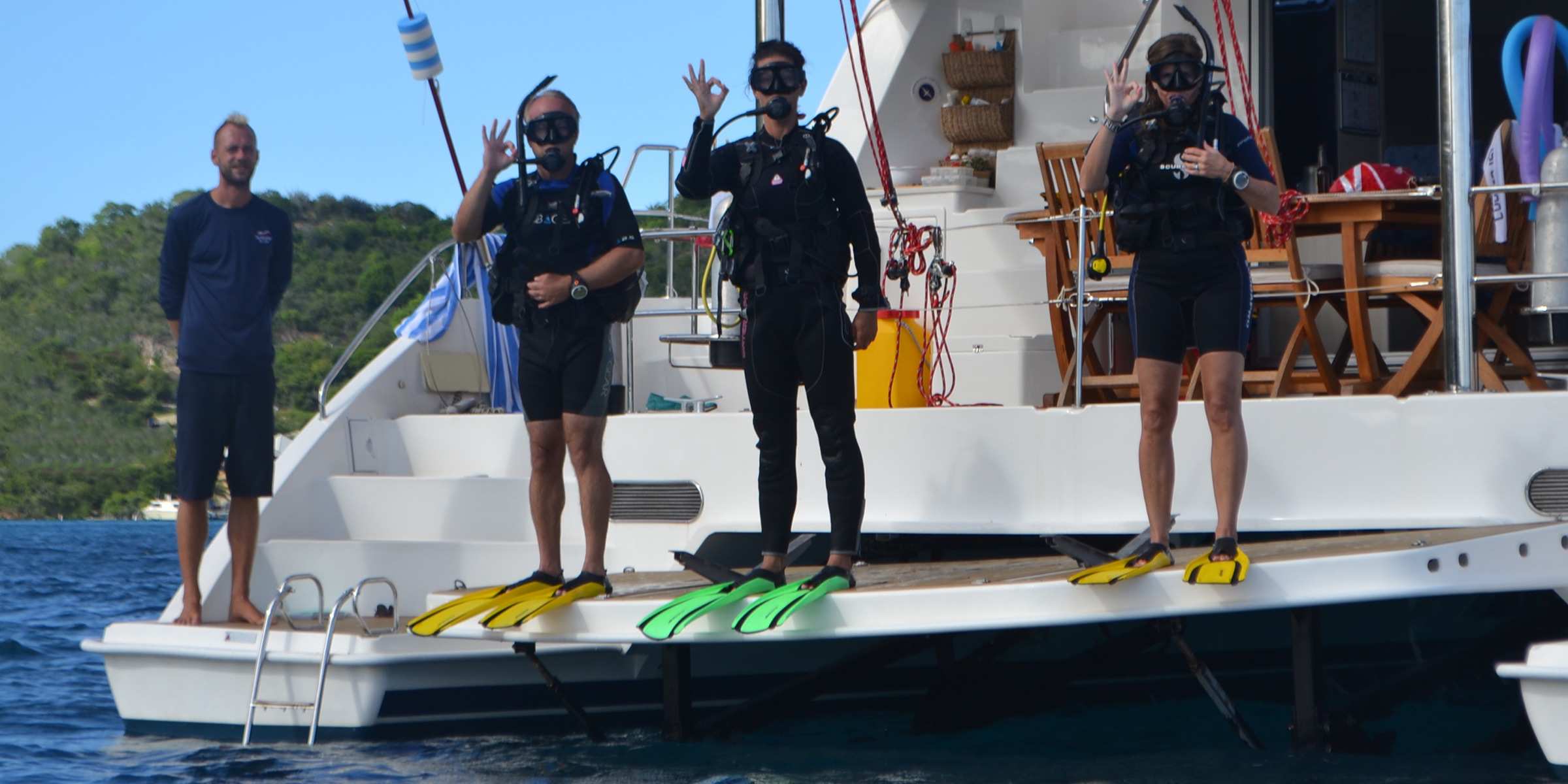 Our suggested Martinique cruising itinerary includes moorings and anchorages where you'll find some of the most magnificent diving spots in the Caribbean. It's not too early to start planning your sailing vacation to Martinique. See you there starting December 2019!
Did you find this useful?