Published:
July 18, 2017 The Moorings
Comments
St. Martin's small but alluring neighbor to the southeast, St. Barts, is a splendrous island paradise that delivers low-key Caribbean vibes laced with French and Swedish-inspired finesse and flair. Formally known as Saint Barthélemy, St. Barts has become a high-class hideaway for well-to-do travelers and big name celebrities alike, including Beyoncé, Billy Joel, Michael Kors, Chrissy Teigen, and Kevin Hart, who deemed it worthy enough to be his dream honeymoon destination.
If you're wondering now whether St. Barts is out of your league because of its distinguished "regulars" guest list, you need not worry – St. Barts remains thoroughly accessible. But when visiting this elite travel hot-spot, don't be surprised if you see one of Hollywood's finest cracking open an ice-cold Carib while sporting designer flip-flops and au naturale beach waves at one of the local beach bars. St. Barts offers the best of both worlds to those lusting after the ultimate "do not disturb" vacation – no frills but totally fabulous, secluded but not stuffy.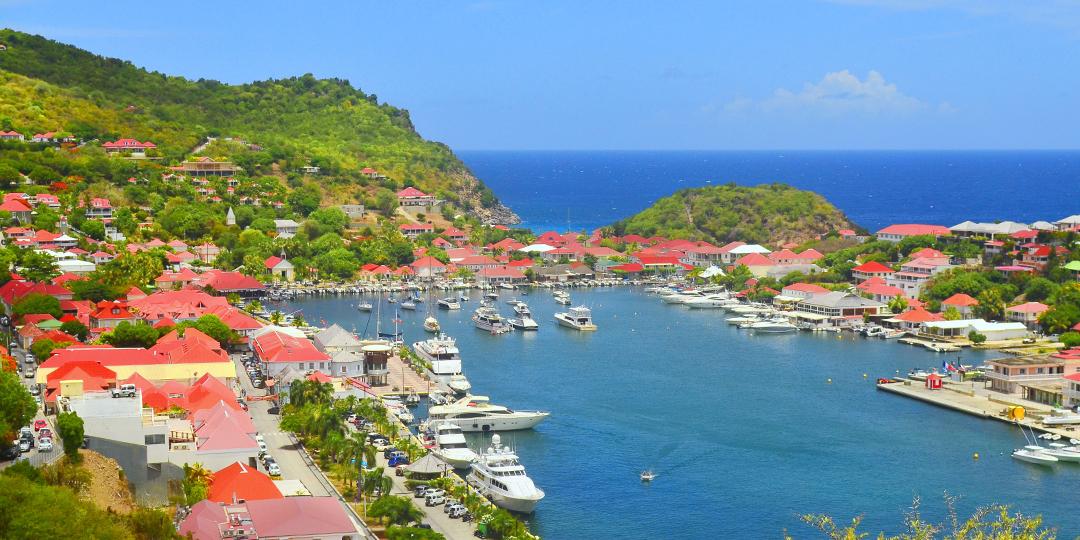 St. Barts is outfitted with 14 stunning white-sand beaches ideal for extreme relaxation, second to none snorkeling, and all forms of sun-soaked pleasure from sunrise to sunset. Just don't expect to be inundated with tacky seaside establishments and tourist traps when you're here because most St. Barts beaches are delightfully bare. But rest assured – there are plenty of novelty bars and 5-star restaurants elsewhere on the island. 
"In St. Barts you will have a unique European experience in the middle of the Caribbean filled with amazing architecture, fine restaurants, and people from all over the world. From the local French village called Corossol to the fancy bars in Gustavia, St. Barts is a must-see travel destination for everyone."
— Renato S., The Moorings, Sales Team Leader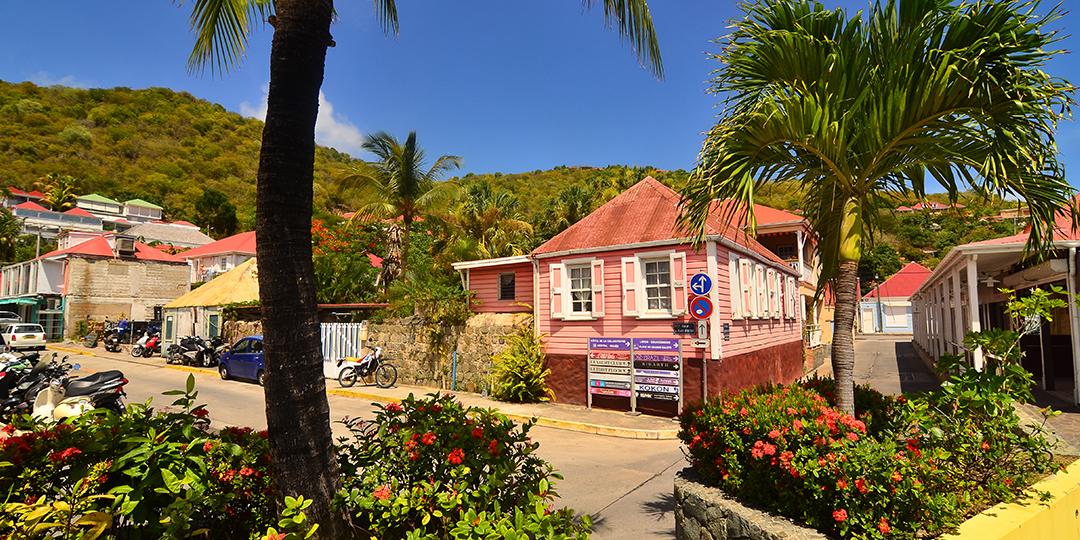 In Gustavia, the luxe appeal of this Leeward Islands oasis comes to life as you stroll among the duty-free shops and spot boutiques carrying some of the biggest names in fashion – Cartier, Chanel, Hermes, and Louis Vuitton to name a few. And not far from Gustavia you'll find some of the most incredible scuba diving at Pain de Sucre, an unspoiled islet located just off of the main harbor.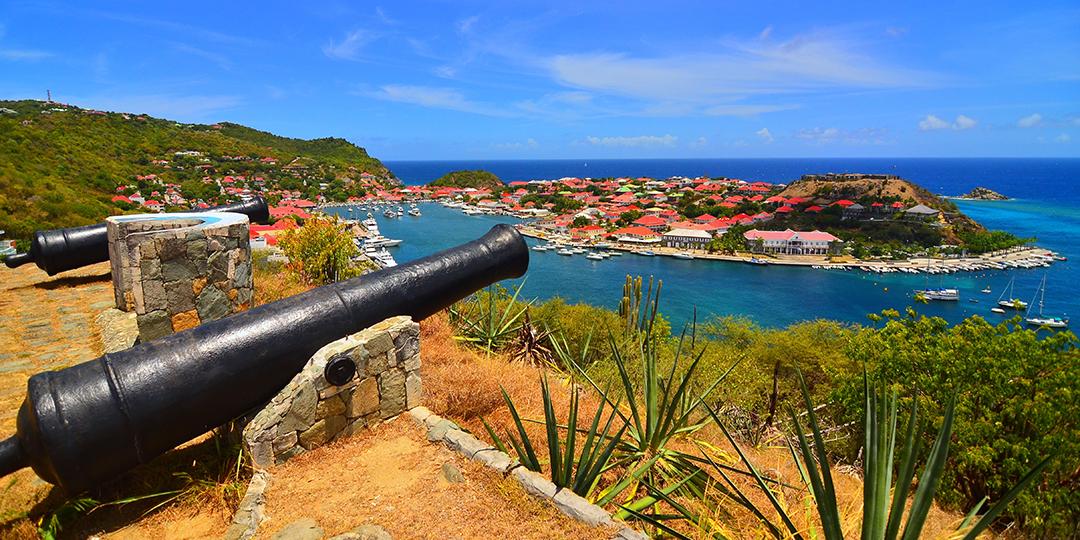 This eclectic Caribbean gem may be small, but what St. Barts lacks in stature, it makes up for 10-fold with picture perfect beaches, prominent colonial-era forts, premier shopping, indulgent French & Creole cuisine, and unfiltered views of the surrounding French West Indies. There is plenty to see and do here, but without a doubt, the best way to explore this one-of-a-kind destination is by boat. 
A private Sail, Power, or all-inclusive Crewed yacht charter in St. Martin provides you with an all-access pass to this posh paradise, allowing you to soak up every ounce of St. Barts island splendor, in style and on your own schedule. Come experience this world-famous destination for yourself, in the company of your own VIP vacation crew.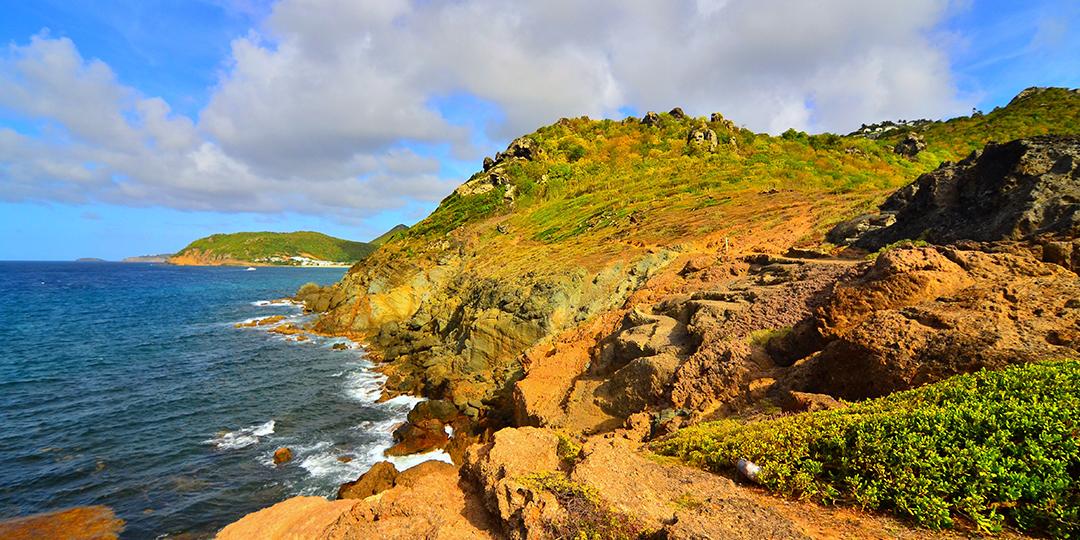 Did you find this useful?