World-renowned yacht builders Robertson & Caine design The Moorings' catamarans with charter guests in mind. Our fleet includes top-of-the-line sail and power catamarans that are well-maintained and backed by our 4-hour service guarantee.
A catamaran with four cabins comfortably sleeps four couples in double cabins or staterooms. Most catamarans, like The Moorings 4200, offer convertible lounges or saloons that transform into single or double beds. Hired Skippers will require the use of one interior cabin, so bear that in mind when planning your trip. Although you will most likely be outdoors enjoying the lounge or deck, the indoor spaces equally amaze with innovative features to save on space, like tuck-away doors and hidden storage spaces.
When choosing a 4-cabin catamaran for your yacht charter, you should think about how much space you and your family will need. The Moorings has larger 4-cabin, 5-cabin and  6-cabin  catamarans available worldwide to fit all your needs. With large indoor and outdoor spaces to gather and socialize, you will feel right at home aboard your private yacht.
Our Catamarans
Select a 4-cabin catamaran below to start planning your vacation with The Moorings.
Our Catamaran Sizes
3-Cabin Catamarans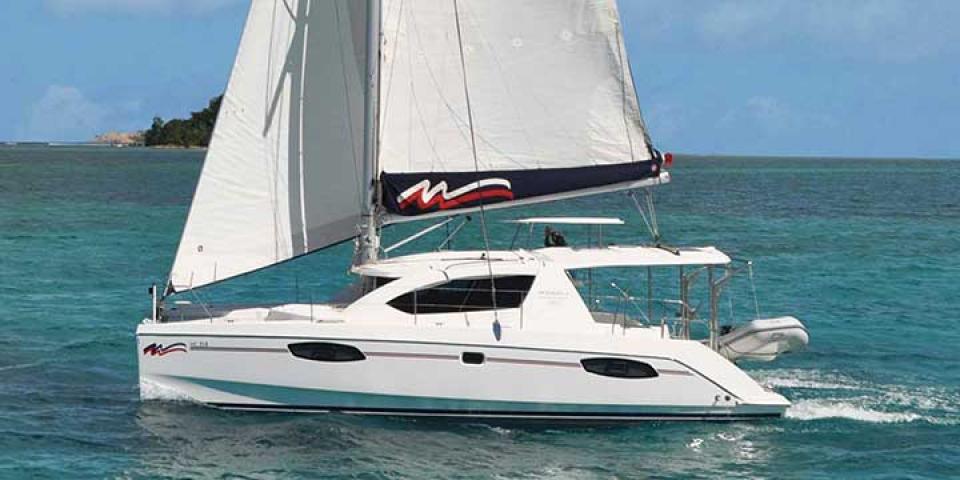 Spacious double cabins or staterooms
Bright and modern interior
Plenty of room for small groups
5-Cabin Catamarans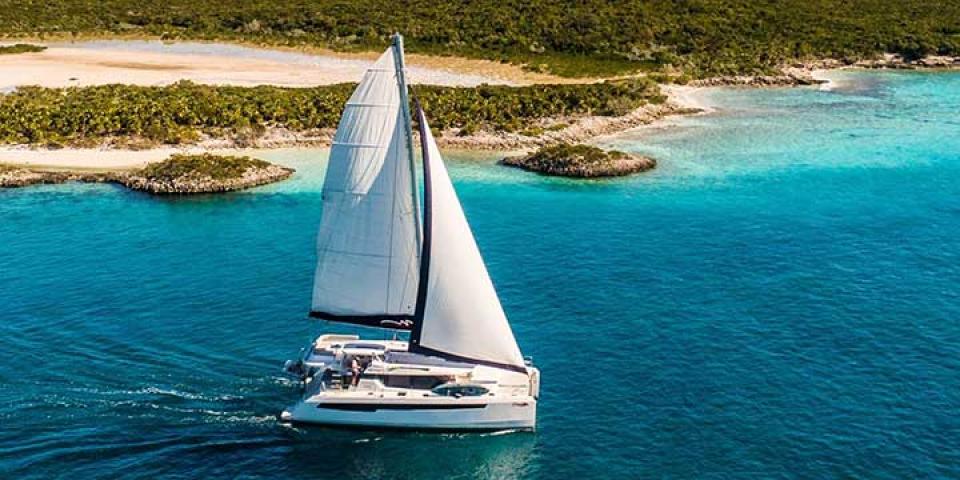 Five en-suite guest cabins
Spacious and bright interiors
Artfully crafted and designed
6-Cabin Catamarans
Large en-suite guest cabins
Expansive layout and modern design
Spacious, split-level floor plan