When The Moorings chose to partner with esteemed catamaran builders Robertson & Caine, we had one thing in mind: the comfort of our charter guests. Our fleet options include sail and power catamarans that are backed by our 4-hour service guarantee and located in more than 20 destinations around the world.
The Moorings has a 6-cabin catamaran available for bareboat and Skippered charters in The British Virgin Islands. The Moorings 5800 Legacy Edition with a spacious split-level floor plan accommodates up to 13 passengers with six en-suite guest cabins, a single berth port forepeak and a starboard forepeak that is used for storage only. A Skipper will require the use of one of the interior cabins or the use of the forepeaks if all cabins are occupied. While socializing and swimming will keep you from spending much time indoors, you will appreciate The Moorings 5800 for its size, expansive layout, hidden storage and well-appointed galley.
When choosing a 6-cabin catamaran for your trip, you can't go wrong with The Moorings 5000. If you're looking for other catamarans in this class, The Moorings has 3-cabin, 4-cabin and  5-cabin catamarans available for charters around the world. 
Our Catamarans
Choose a 6-cabin catamaran below to start planning your vacation with The Moorings.
Our Catamaran Sizes
3-Cabin Catamarans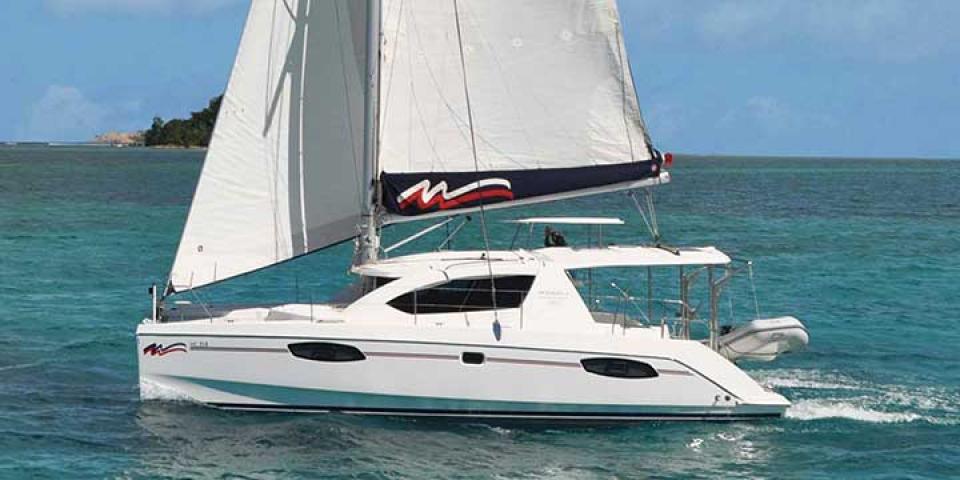 Spacious double cabins or staterooms
Bright and modern interior
Plenty of room for small groups
4-Cabin Catamarans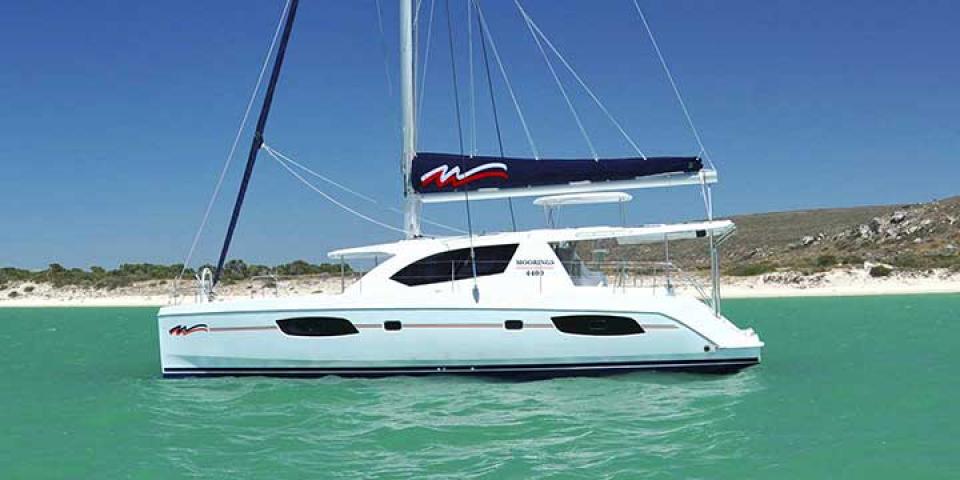 Innovative design and layout
Space-saving features and storage
Double cabins or staterooms
5-Cabin Catamarans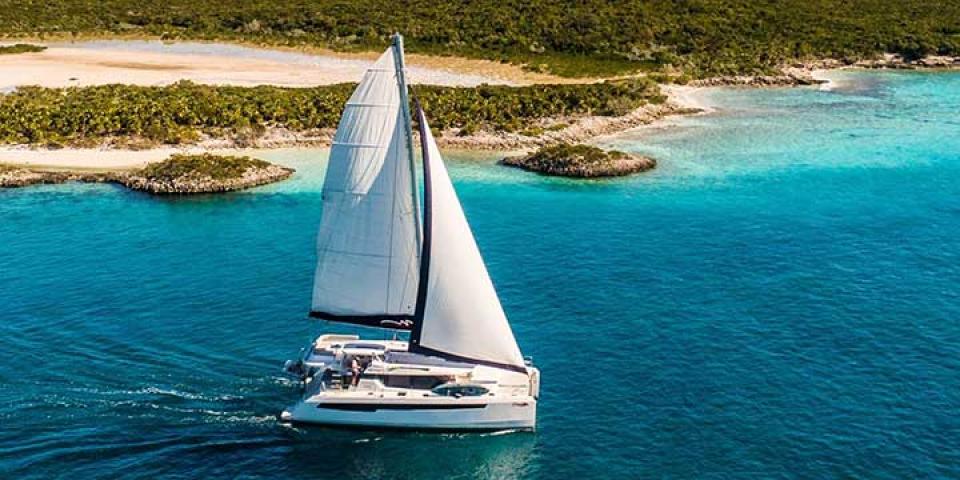 Five en-suite guest cabins
Spacious and bright interiors
Artfully crafted and designed