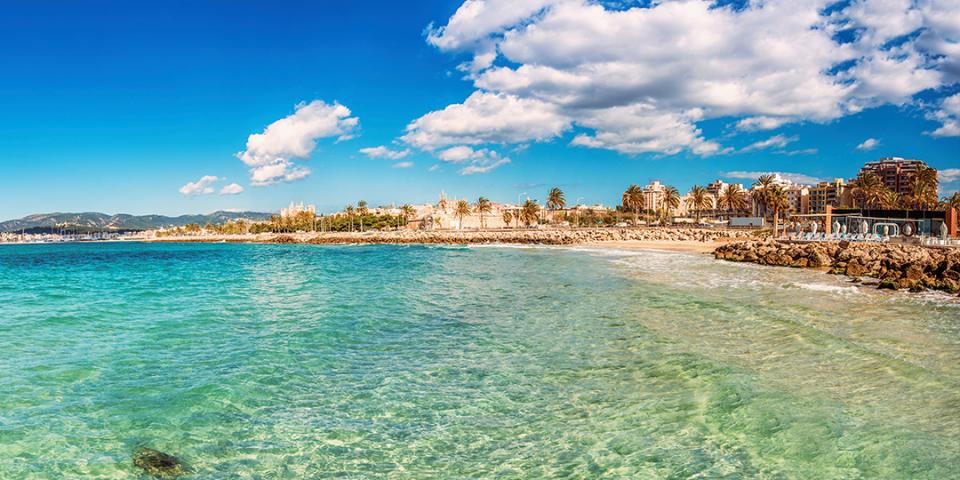 Some places radiate with captivating culture, postcard-worthy scenery, and unforgettable adventures. Palma de Mallorca, which is conveniently located just 50 miles off the eastern coast of Spain, is one of those places. And nothing captures the essence of this splendid travel destination quite like a Palma yacht charter vacation. With an impeccably-built cruising platform at your feet and once in a lifetime experiences within reach, a Palma de Mallorca charter escape offers an array of things to do but these are seven of our favorite opportunities for memorable vacation moments only found in Mallorca.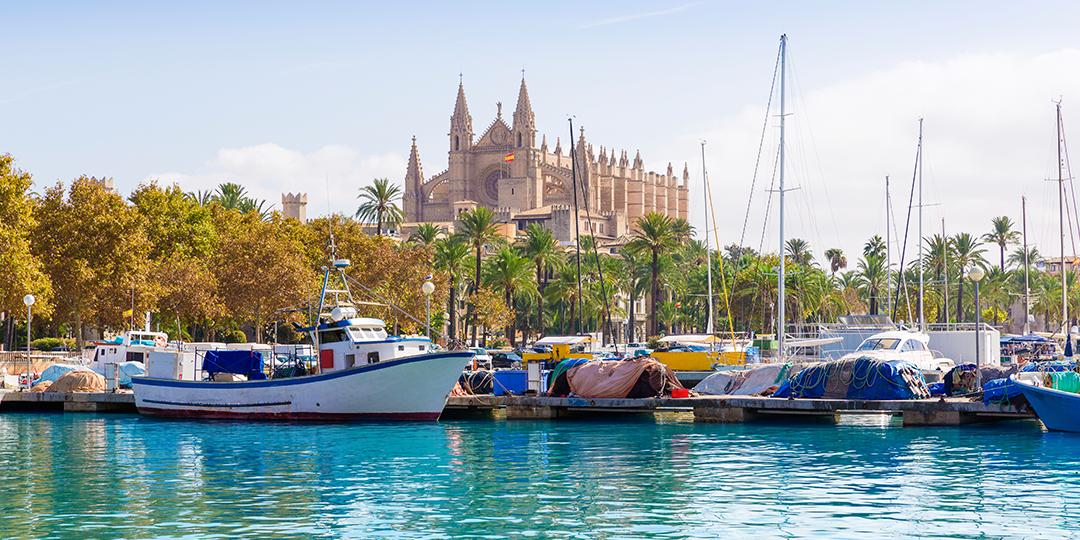 Capture the Cathedral
Visit the magnificent Cathedral of La Seu, which is the crown jewel of Mallorcan architecture. The Cathedral looks especially impressive in the evening when it is lit up, providing a perfect photo opportunity. Nearby, there are a number of shops, fine restaurants and signature tapas bars.
Taste the Gin
Mallorca has become famous for its premium gin production, so it's only fitting that you incorporate it into your travels somehow. To learn how some of the finest ingredients, including oranges, almonds and juniper berries are blended together to create premium gin, visit the Suau Gin distillery for a tour and tasting.
Stroll the Golden Mile
Stop by the town of Paseo del Borne, where you'll discover the golden mile of Palma, featuring a number of high-end stores. The strip is lined with lovely trees, making for a perfectly pleasant stroll along the cobbled street, even if you choose not to indulge in the designer shopping.
Photograph the Stone Arch
Cala Santanyí is found on the southeast side of Mallorca, in an area unspoiled by mass tourism and perfect for soaking up culture and local history. The most famous landmark in Cala Santanyí is Es Pontas, a beautiful stone arch carved out by the force of the waves – an excellent addition to your Mallorca Moments photo collection.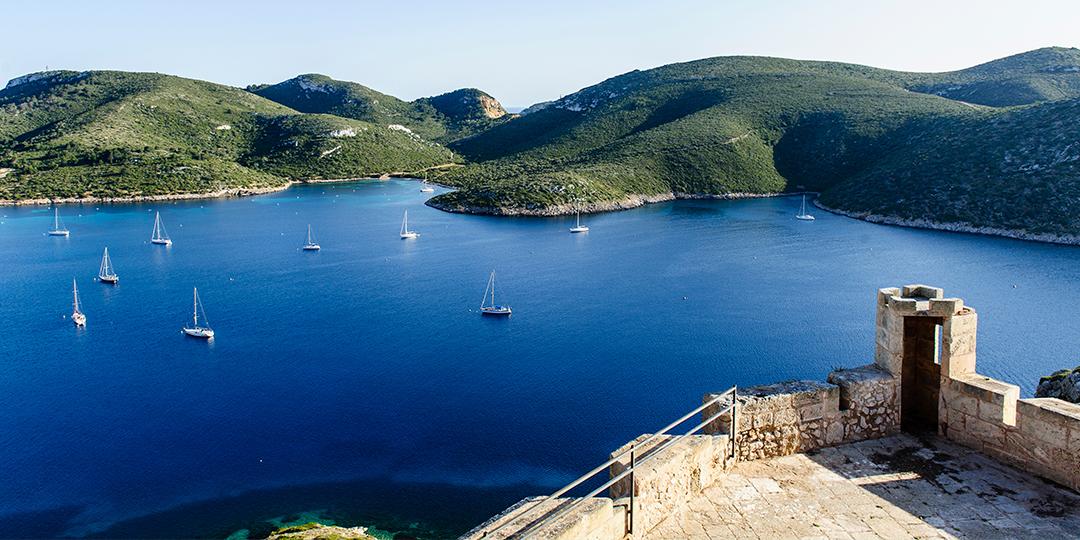 Hike Isla Cabrera
Don't miss out on exploring Isla Cabrera's national park – almost 40 square miles of remotely-located protected land, most of which is covered by water, where vegetation, birds, and other wildlife flourish. Get back to nature and enjoy a hike to the lighthouse or fort for some breathtaking views and fun onshore activity. (Note: A visit here needs to be pre-booked and paid for prior to arriving.)
Explore the lluminated Caves
One of the most unique day excursions that Mallorca offers visitors is a guided tour of the Caves of Drach in Porto Cristo. Not only is the underground boat journey illuminated, but it also becomes a musical experience because the delightful sounds from live concerts carry through the walls of the caves. The Caves of Drach create the perfect underground adventure – and a wondrous treat for the senses.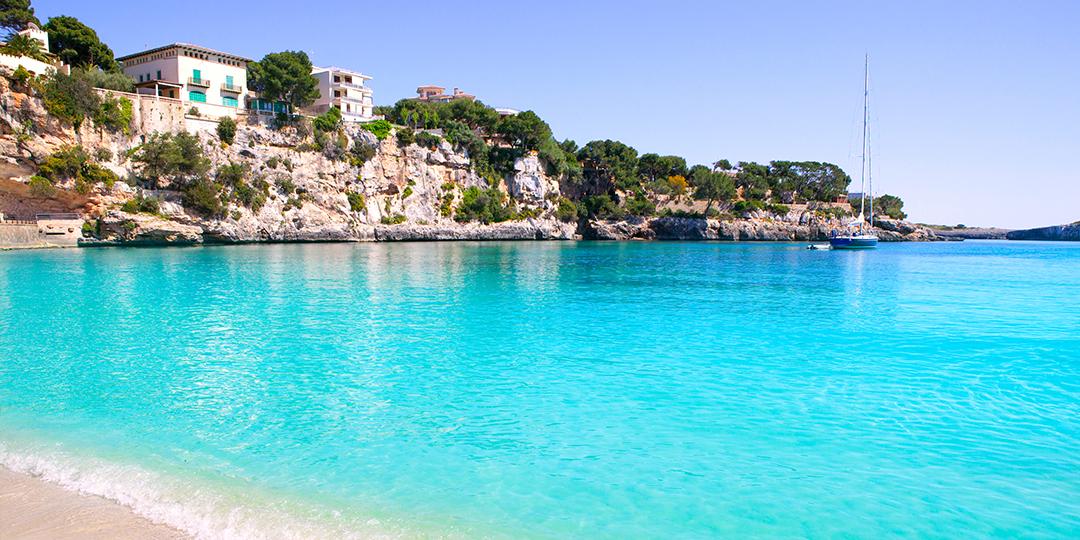 Find the Best Paella in Mallorca
Rumored to serve one of the best seafood paellas in Palma de Mallorca, Restaurante Ca'n Manolo is just a short distance from The Moorings location at Marina Naviera Balear in Palma. This low-key establishment specializing in Mediterranean and Mallorcan cuisine is a favorite for the friendly service, good value, and of course the excellent seafood. Of particular note is the 'blind' paella, where the seafood is served without shells. The tables fill up quickly, so advance reservations are advised. Restaurante Ca'n Manolo, Carrer Federico García Lorca 4, Palma de Mallorca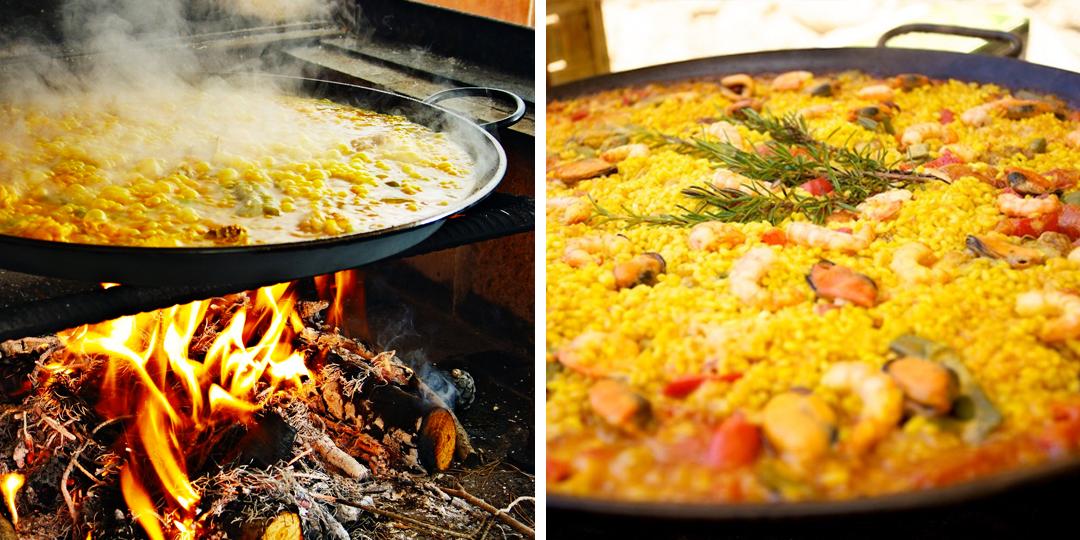 Stop daydreaming about capturing your own Five-Star Palma de Mallorca retreat. It's your turn to indulge, and dazzle your senses like never before by way of a premier yacht charter vacation with The Moorings.
Plan a Palma Charter Escape Now
Did you find this useful?