Published:
March 11, 2019 Terese Kerrigan
Comments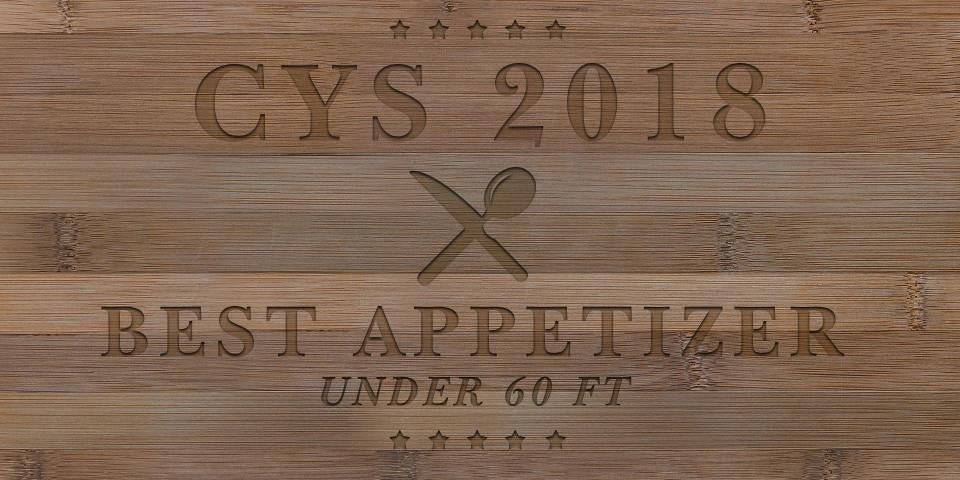 What better place to showcase the best Crewed yachts in the Caribbean than in the cruising paradise of the British Virgin Islands? Every year the non-profit Charter Yacht Society (CYS) kicks off the new charter season by hosting an impressive 4-day yacht show event at Nanny Cay Resort and Marina. 2018 marked the 37th Charter Yacht Show hosted by the BVI Charter Yacht Society.
This event was especially noteworthy for The Moorings and their Crewed yacht charter crews, as for the second year in a row some of our Crewed yacht chefs won awards for their culinary skills. They are:
Best Dish Overall—Khalila Bartley aboard Moorings 5800 "Laurel Lee"
Winner Best Appetizer—Khalila Bartley aboard Moorings 5800 "Laurel Lee"
Winner Best Lunch Entrée—Leah Wheeler aboard Moorings 4800 "Second Star to the Right"
Best Dessert—Khalila Bartley aboard Moorings 5800 "Laurel Lee"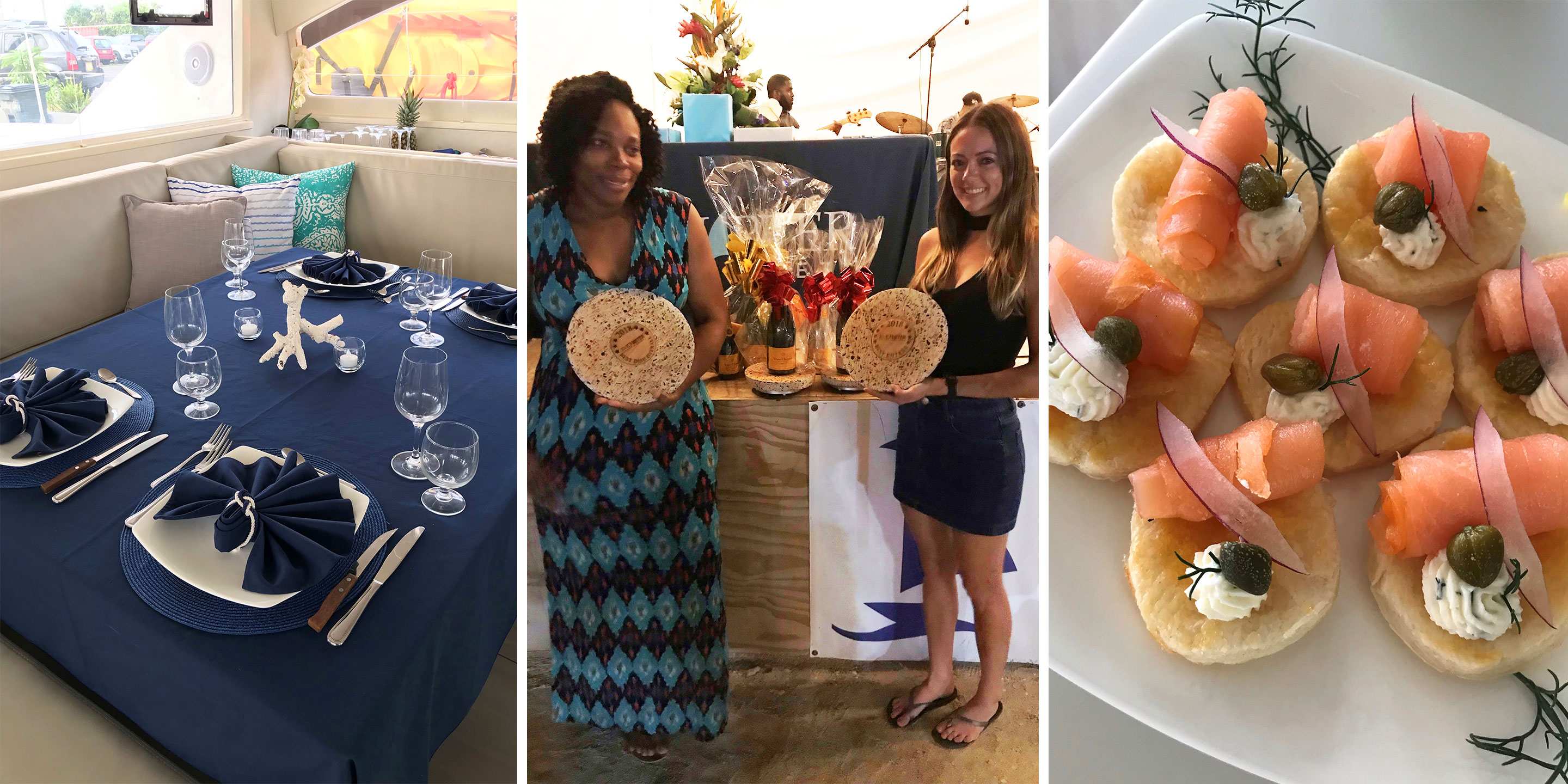 In 2016 one of our own – Chef Rebecca Evans of the 4800 yacht Graham's Port – also took home the "CYS 2016 Best Appetizer Award" for a yacht under 60 feet. Her winning appetizer was a creative dish of pickled local watermelon served with Anegada lobster, homemade brioche and fig confit.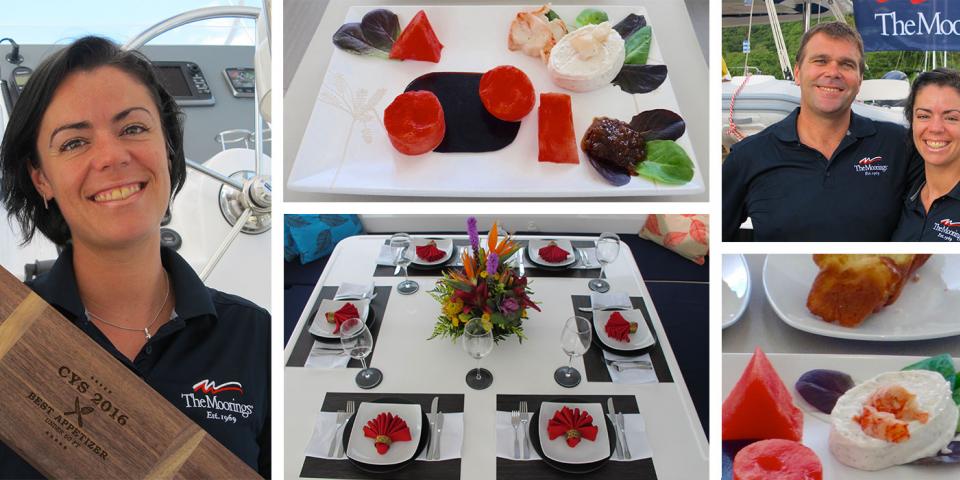 It is a pleasure having talents like Chef Rebecca, Chef Kay, and Chef Leah on board with The Moorings team!
We've provided some sample menus from a few of our Crewed yachts to give you an idea of what kind of meals you can look forward to on your 5-star food vacation.


In addition to creating a personalized menu tailored to your taste preferences and preparing unforgettable gourmet dishes, our chefs will also mix up signature cocktails for you to enjoy during your worry-free vacation on the water.
So come on board and take your taste buds on a tempting journey...
LEARN MORE ABOUT THE MOORINGS CREWED YACHT VACATIONS
Did you find this useful?