Published:
February 21, 2019 The Moorings
Comments
Good times and great adventures seem to follow our friends, the Icelantic Skis team, wherever they go. It's a pleasure to welcome their chill-and-thrill-seeking crew on board for another wayfaring voyage on the water. Follow along with one of our favorite crews as they share highlights from their most recent passage in Greece:
Our crew of sailing-obsessed skiers takes a trip with The Moorings every year. We look forward to sailing during our offseason as it is our way of connecting with each other and sharing our deep passion for travel, adventure, and sailing. We have seen and done some amazing things over the years thanks to our annual getaways. This trip to the Mediterranean happened to be one of the most unique and memorable trips to date.
The journey began in Athens. We were lucky to spend a day exploring the city before setting sail from Marina Zea. It immediately became apparent that the cultural aspects of food and ancient history were going to be an integral part of our experience on this trip. Putting in some miles on foot all over the city of Athens and touring the Acropolis was a great way to set the tone for the trip.
Departing Zea on our 4800 sailing catamaran was as smooth as can be as we headed south into the Saronic Gulf toward Egina. Egina offered us our first try at "Med Mooring" otherwise known as "stern to" docking. This is a rite of passage for any sailor and it's nothing to fear as long as you respect the challenge while practicing sound planning, flexibility, and good communication as a crew team.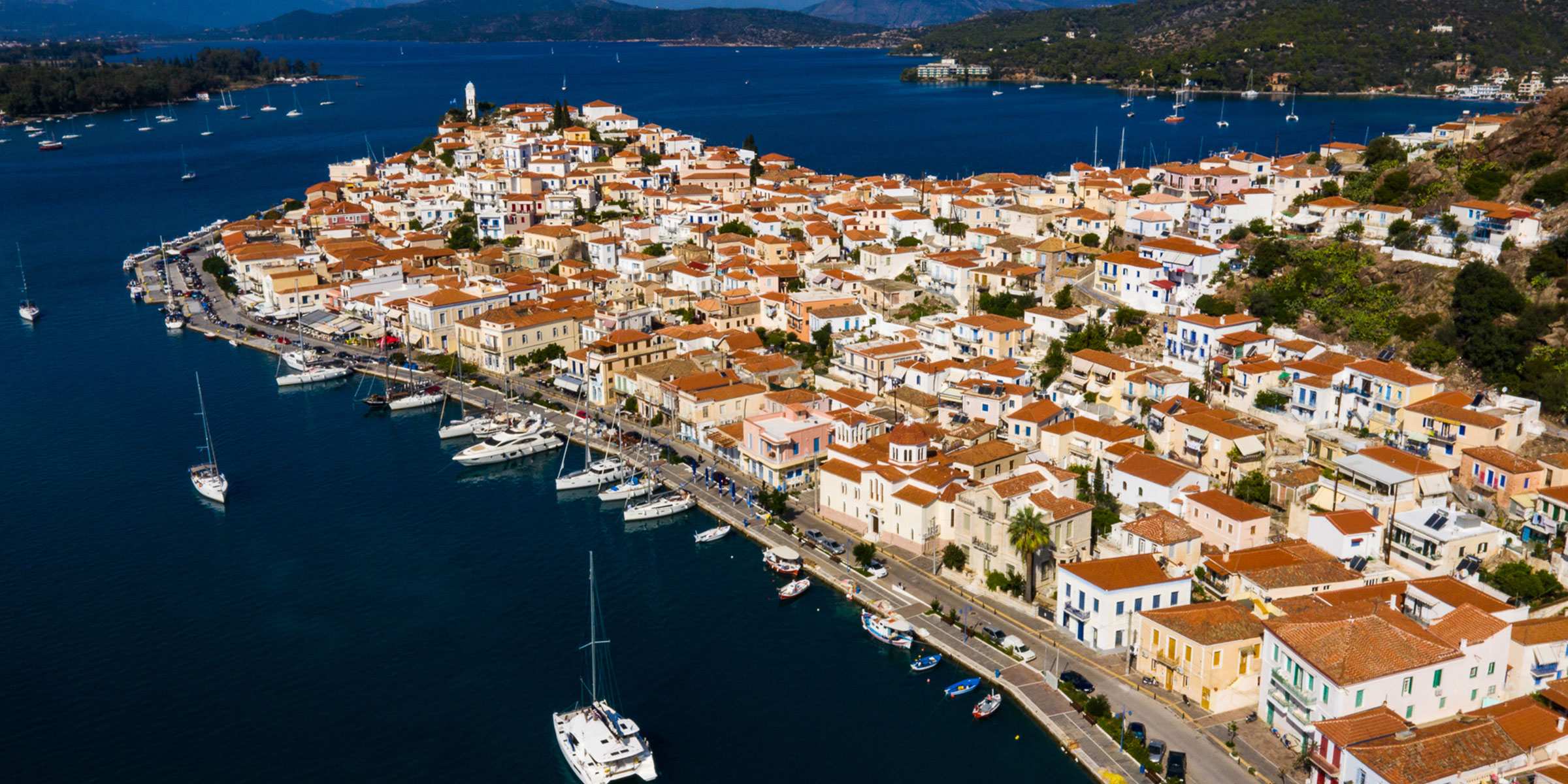 Landing in Egina, we got a taste of what was to come. We stepped off the boat and wandered through the historic, tiny streets of the town at sunset. We admired the neighboring boats parked against the key. Taking in the views, shopping, and sampling local libations like Ouzo and a local pistachio liquor had us all smiling and anticipating what we would see next as we found an open-air restaurant to pull into for dinner. We couldn't wait to continue cruising in the Greek Islands and the Aegean Sea over the next week.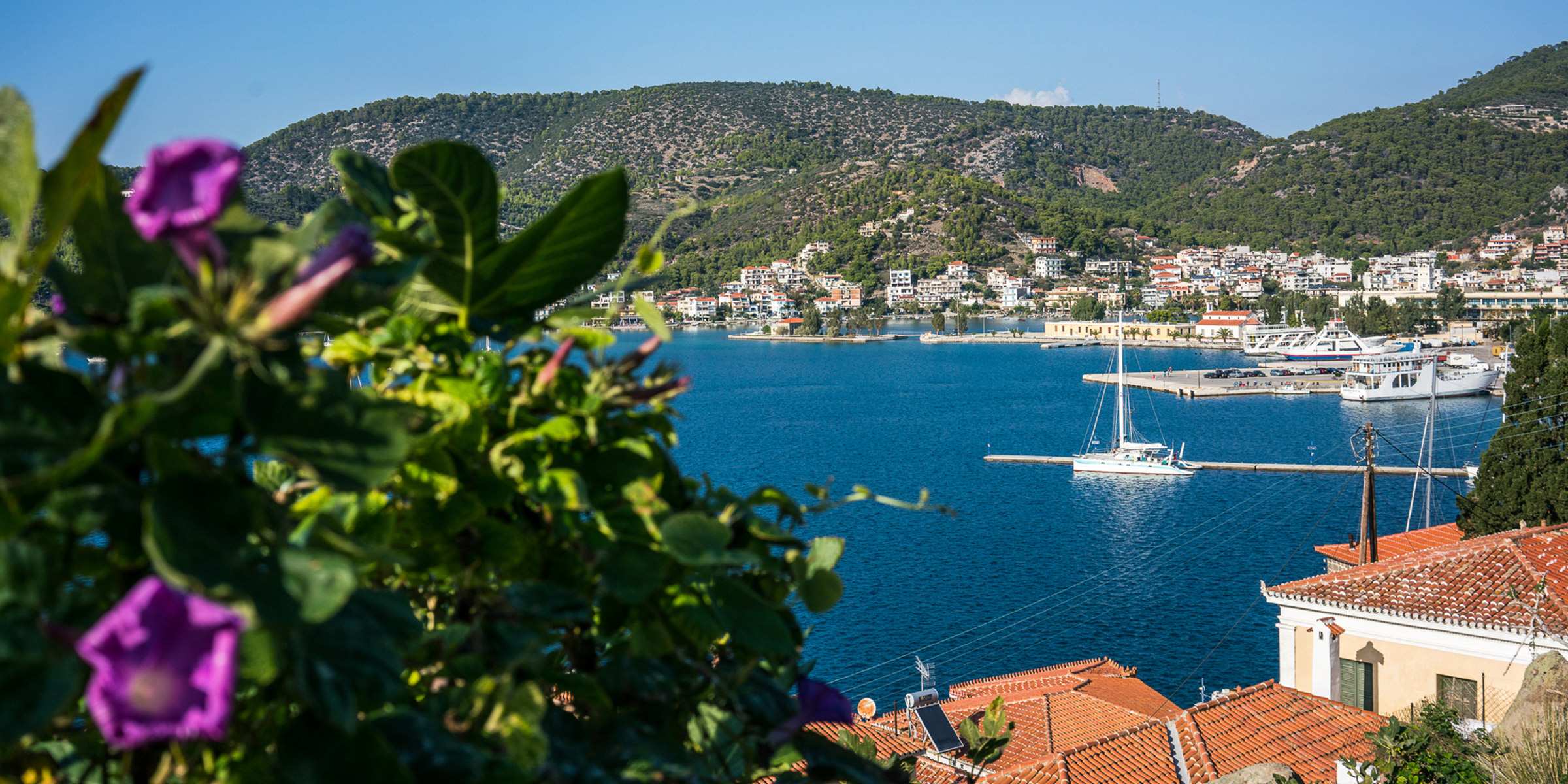 Our journey over the course of the week took us southeast as far as the Island of Spetses. Along the way, we visited some of the most iconic destinations in the Mediterranean islands and definitely had our favorites...
In Poros, we sailed through town admiring all the architecture as we headed back to sea.
We all loved Hydra for its stunning port surrounded by the town, nestled into the steep hills and mountains where there are no cars.
Dokos allowed us an "off the grid" overnight experience where we Med-moored in an uninhabited area under the stars before heading to our farthest destination of Spetses.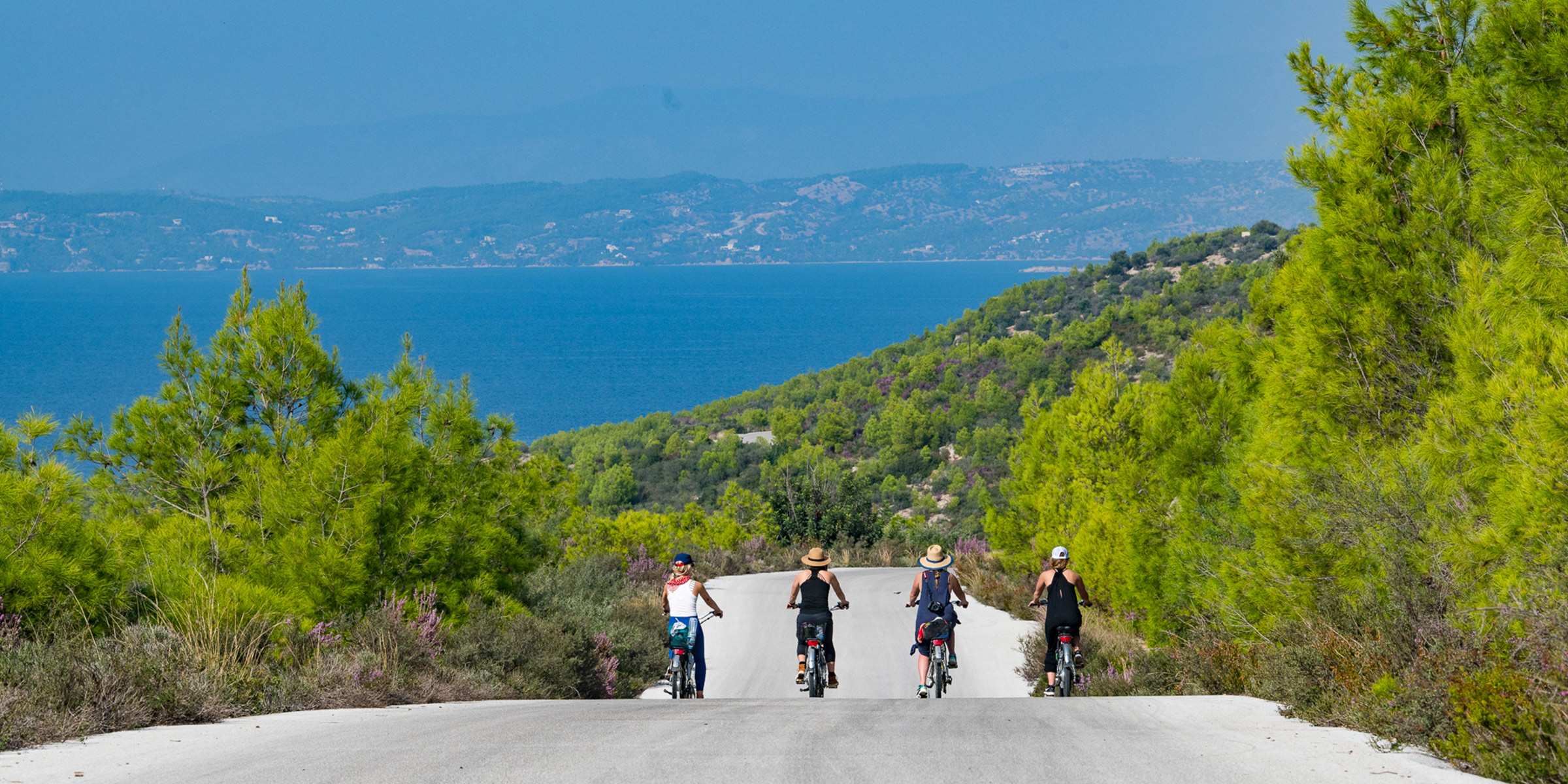 In Spetses, we toured the island on bikes, stopping to swim through crystal clear blue water caves adjacent to a remote beach. In the morning, we woke up to a Sunday parade of antique bikes and locals in vintage, turn-of-the-century attire—a sight to see over a Greek coffee on the stern of the boat.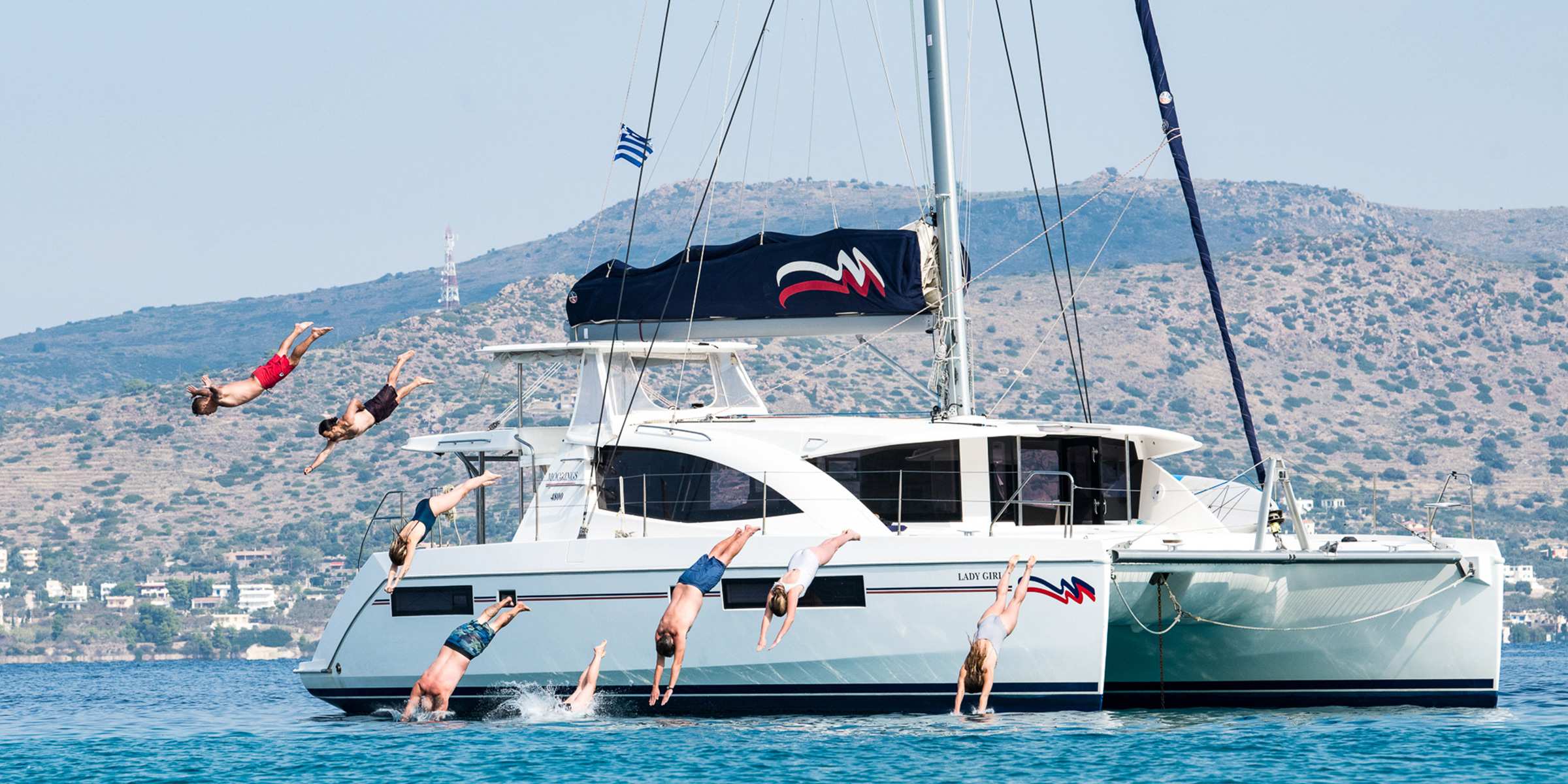 Each island we visited had its own unique feel, but what we found to be consistent were outstanding cuisine, quaint villages, and jaw-dropping seaside views brimming with picturesque architecture. Each port welcomed us to wander the historic streets, and every time we would be led to another beautiful view, interesting shop, or history lesson. Each night we would reunite with our crew and new friends at an exquisite café for food, drinks, and story-telling over a beautiful sunset. We felt truly rejuvenated after sailing around Greece. We recommend it for any seafaring traveler who wants a vacation that's equally as relaxing as it is fun.
Did you find this useful?