Published:
August 9, 2016 The Moorings
Comments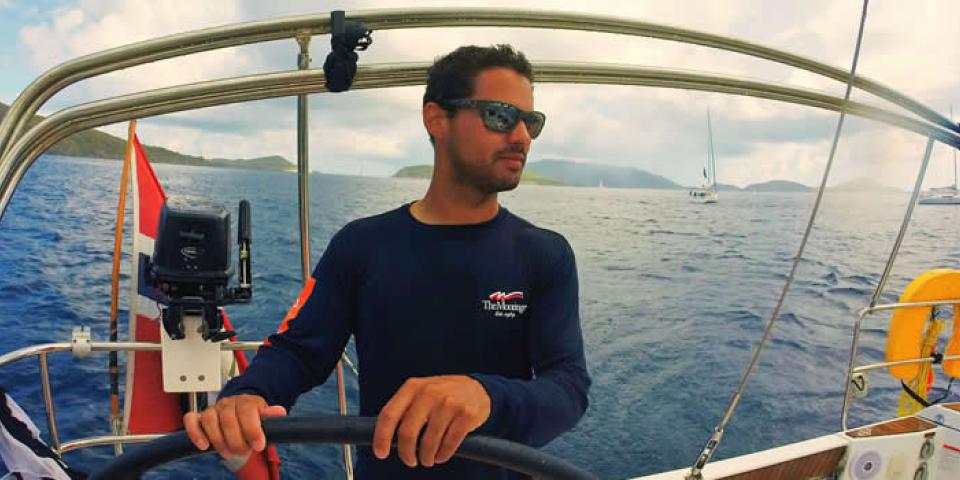 The Merriam-Webster Dictionary defines Sailing as "the technical skill of handling a ship; the sport of handling or riding in a sailboat". I'm here to tell you it is so much more than that.test
Sailing is a lifestyle. It is a state of mind. Sailing is something that grabs a hold of you and never lets go. It's a passport to the most beautiful destinations in the world and an introduction to some of the most interesting people you will ever meet.
Growing up in Florida, the opportunities to be on the water were endless. But as a child all I wanted to do was go fast; I wanted to go jet skiing, tubing, and wakeboarding. I had no interest in learning to sail. Then one day my family and I took a vacation with The Moorings in the British Virgin Islands and everything changed. We had hired a Moorings skipper, and he helped us navigate from one tropical paradise to the next – Virgin Gorda, Jost van Dyke, Anegada – each island more beautiful than the last. There was something majestic about the way the 46' Catamaran gently rolled with the waves from one destination to the next. We weren't fighting against nature, we were working in perfect harmony with it.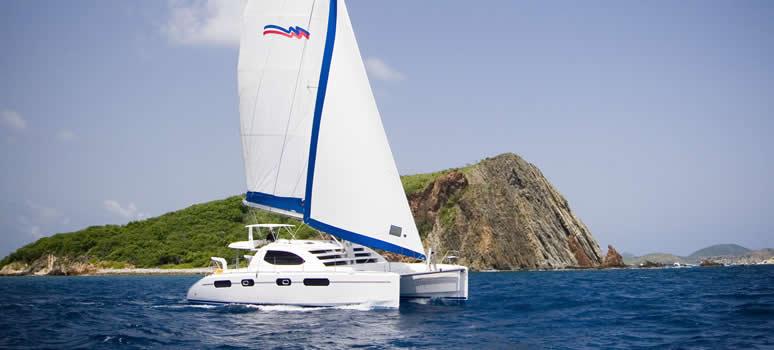 Upon returning home, I looked for any opportunity to go sailing again and quickly found out that learning to sail isn't quite as easy as getting a boating license online. It takes time, patience and on-the-water experience to fully grasp the concept of harnessing the wind. You must become a pro at differentiating all the various lines, and a master at reading the open water.
Lucky for me, and the rest of the beginners itching to sail, The Moorings has partnered with Offshore Sailing School – an elite school for sailing instruction founded by the legendary Steve and Doris Colgate. Newcomers can attend Offshore Sailing School in New York, New Jersey, Florida, or the British Virgin Islands. Then, over the course of just 3 days, earn your Basic Keelboat Certification just like I did.
Throughout the course, my classmates and I became familiar with basic sailing concepts and strategies, and we learned all the in's and out's of managing the lines onboard. It's a lot to absorb but every afternoon we were able to apply what we learned aboard a Colgate 26' sailboat. Nimble and reliable, it is the perfect platform on which to get comfortable sailing. With a seasoned instructor on board, it is an extremely hands-on learning experience, and before long my two classmates and I were confidently handling our own boat in Tampa Bay. Between the dolphin sightings, navigating around the old Pier, and searching for the next local marina to visit, attending Offshore Sailing School was truly a rewarding experience.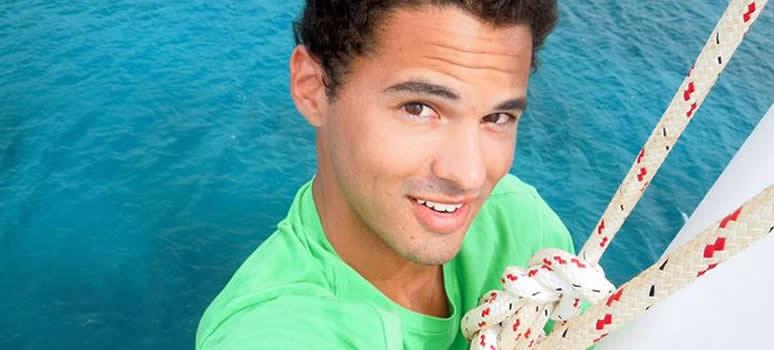 My former skeptic self would ask, "Why bother?" If I'm not planning on buying a boat, why go through the trouble and the expense of dedicating three days to learning how to sail? The answer is simple and it lies in the British Virgin Islands. And in Tahiti. And in the Dalmatian Coast. Having your sailing license opens up a world of possibilities, and enough adventure to last a lifetime.
It took some time, but after handling a few of life's curveballs, I was able to use the experience and confidence that I gained from Offshore Sailing School. This time, when I returned to the British Virgin Islands, I arrived as the captain of my own yacht. The feeling of freedom and satisfaction I felt cannot be expressed in words. It's something you must experience yourself, and I highly urge you to do so. You won't regret it for a second.
Did you find this useful?