Published:
October 2, 2018 The Moorings
Comments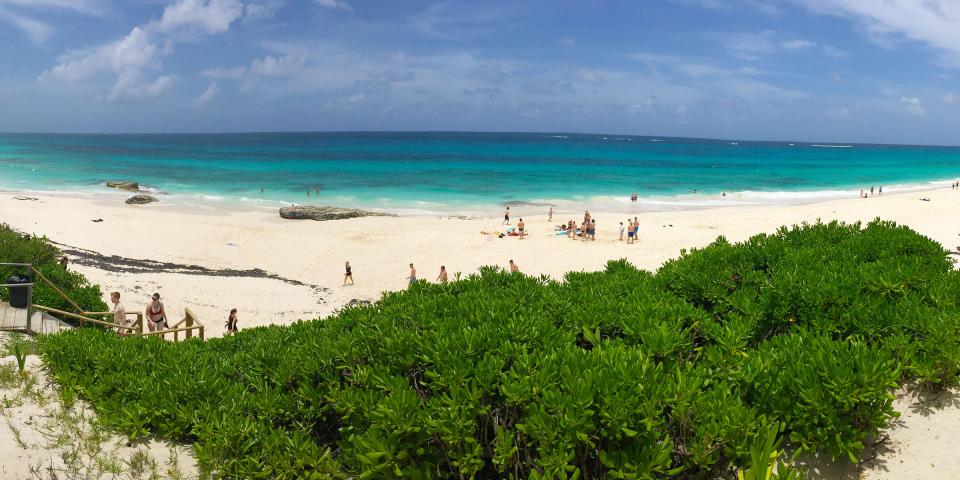 You Asked, We Answered: How to Get to the Abaco Islands, Bahamas
It is not uncommon for our yacht charter Vacation Planning Specialists to receive unique and sometimes unusual inquiries from guests regarding their travel arrangements or vacation options with The Moorings. We want you to know that we are listening and value all your questions, so we've started a blog series titled "You Asked, We Answered". The second post in this series addresses questions about traveling to the Abacos. 
The Bahamas are certainly no stranger to the tourism spotlight. In fact, this sought-after cluster of islands in the Caribbean Sea represents the crown jewel of commercial cruise line destinations. But many travelers are not aware that there is so much more to the Bahamas than crowded resorts, colorful hair wraps, and Atlantis' killer waterslide. If you look beyond the more "well-known" islands, you can leave mainstream vacations in your wake and discover the best that the Bahamas have to offer—in the less-traveled Abaco Islands.
Spoiler Alert: Just because the Abacos are located in the "out island" Bahamas doesn't mean they are out of reach for you and your loved ones. Getting there is easier than you might think so we've provided some general information below to give you a better idea before disembarking on your own Abacos vacation.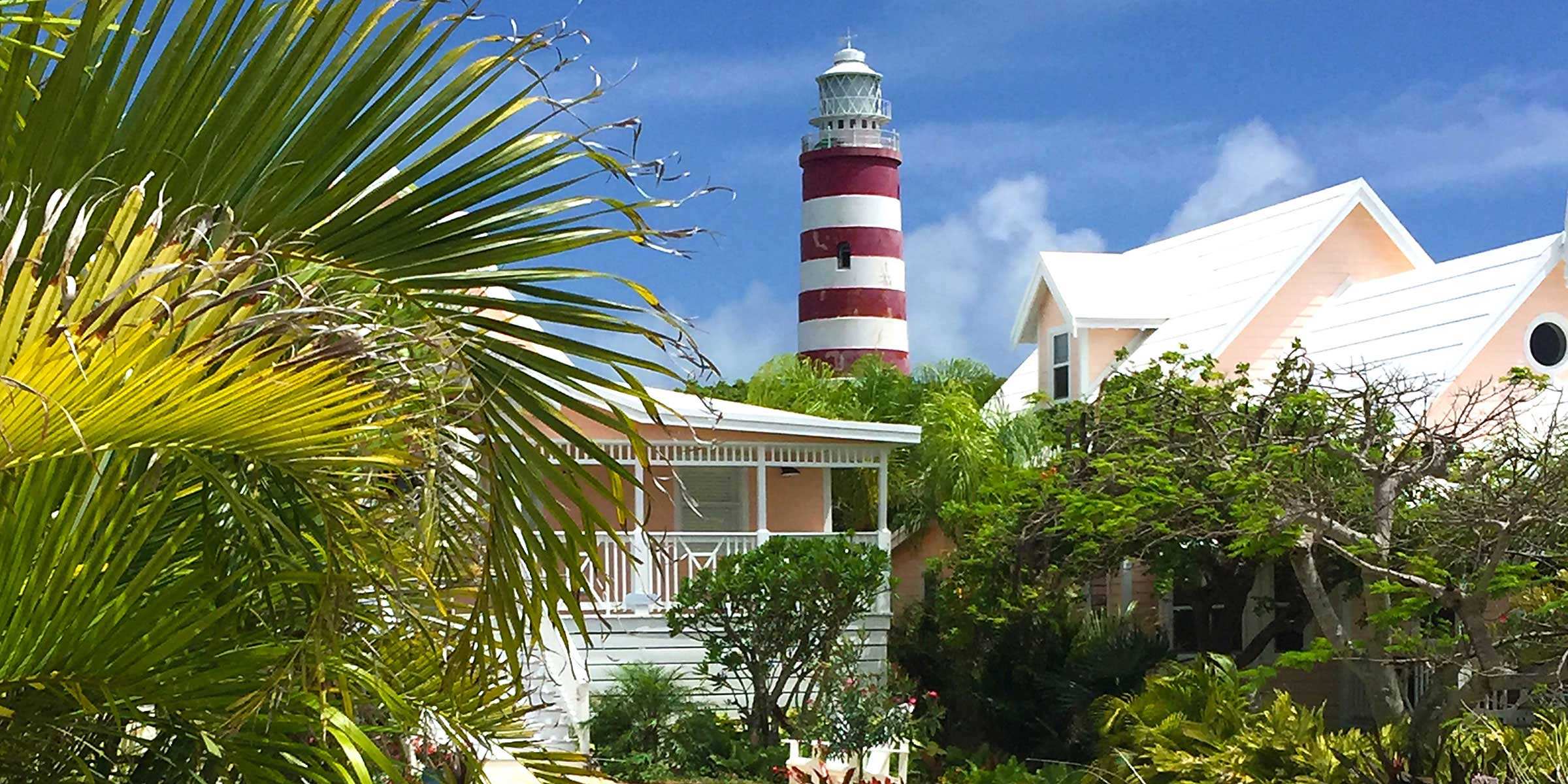 Flights
There are a number of convenient ways to reach the Abacos from the United States, and the costs of flying to these islands has decreased in recent years. There are three primary airports in the Abacos—Marsh Harbour International (MHH) the largest on Great Abaco Island, Treasure Cay International (TCB), and Walker's Cay (a very small airport servicing private flights). Most travelers from the U.S. fly into Marsh Harbour International, sometimes connecting through Miami or Ft. Lauderdale, Florida. Notable airlines that offer flights to the Abacos, include American Airlines, Delta, United, JetBlue, Bahamas Air and Silver Airways.
It's possible to fly to Nassau instead, and then connect via a short flight or ferry service to Marsh Harbour International Airport. Pinder's ferry offers twice daily service between Grand Bahama and the Abacos. Generally, unless you already plan to visit Nassau during your Bahamas trip, it's easier, faster and more economical to arrange a connecting flight from Florida.

Charter flights can also be arranged through certified carriers such as Tropic Ocean Airways, which offers private flights aboard a seaplane to the Bahamas from Ft. Lauderdale, Florida. This can be a unique and stress-free travel option for groups small groups traveling together. 
Taxi Service
When flying into Marsh Harbour International airport on Great Abaco Island, taxis are readily available when exiting the terminal. In general, the local taxi services are aware of arriving flights and are already at the airport waiting for visitors. For those visiting Marsh Harbour for a hotel or charter vacation, the taxi ride is only about 10 minutes.
Car Rentals
If you've planned a land-based visit on Great Abaco you may want to consider a car rental for the duration of your stay, depending on how much island exploring you plan to do on your own. There are rental companies located both near the airport and in Marsh Harbour, and most will deliver your rental car to the airport upon request. When driving in the Abacos, British rules apply, so drive on the left and expect roundabouts! Visitors may use the license from their home country for up to three months.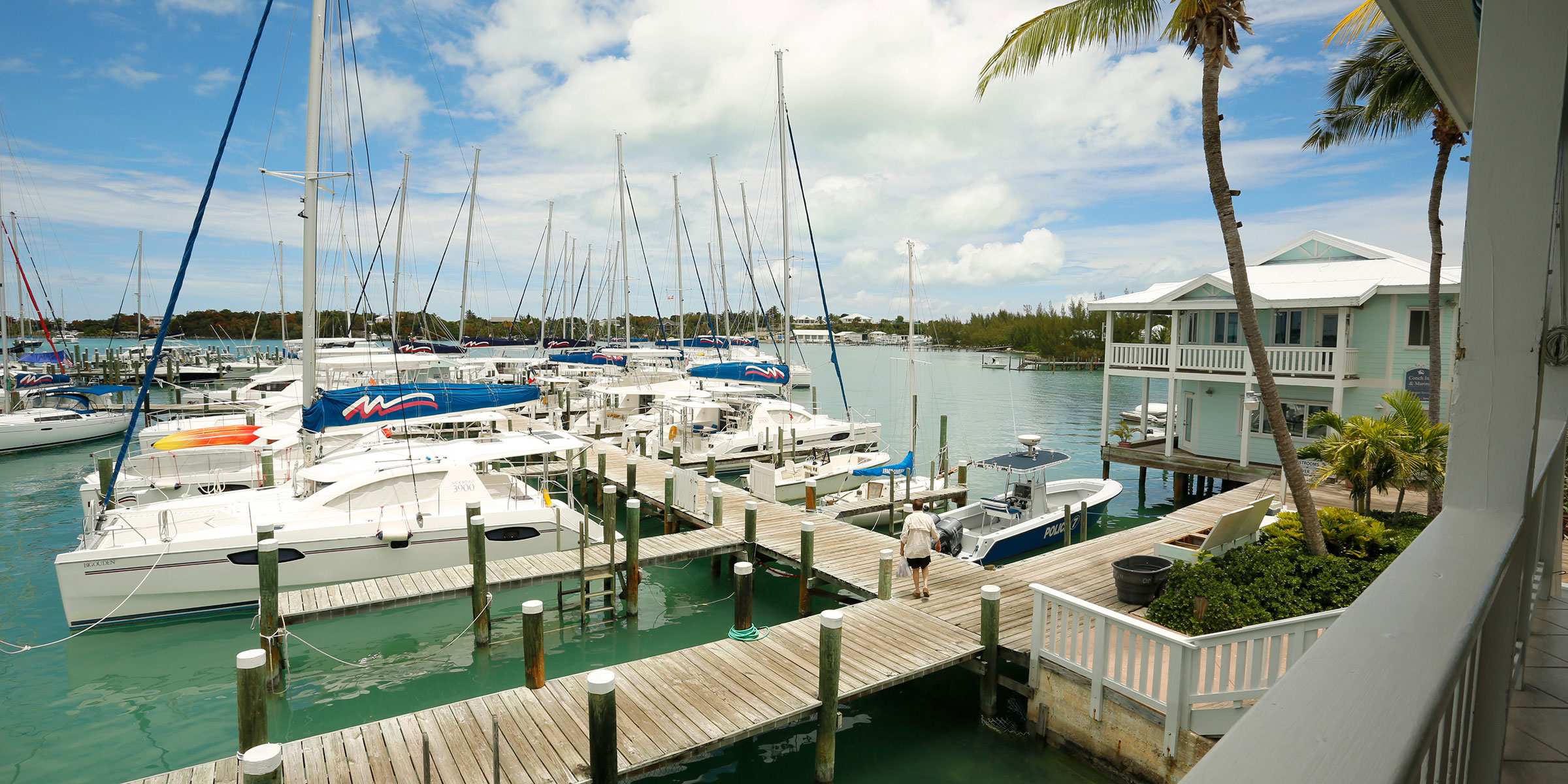 Yacht Charters
Once you arrive in the Abacos there are a number of ways to get around depending on what you want to do during your visit.  A live-aboard yacht charter is the ideal way to see and explore the Abaco out islands. If you aren't an experienced boater, consider a skippered or all-inclusive yacht vacation with a captain and chef. A local skipper can show you the best of all the islands and hidden local hot-spots.  
Ferry Services
There are multiple ferries available for exploring the Abacos if you don't rent or charter a yacht. Two popular islands to visit include Hope Town on Elbow Cay, and Great Guana Cay. Albury's Ferry provides service to both from Marsh Harbour at multiple times during daylight hours. Other ferry services are also available to take you to islands further away, including Nassau.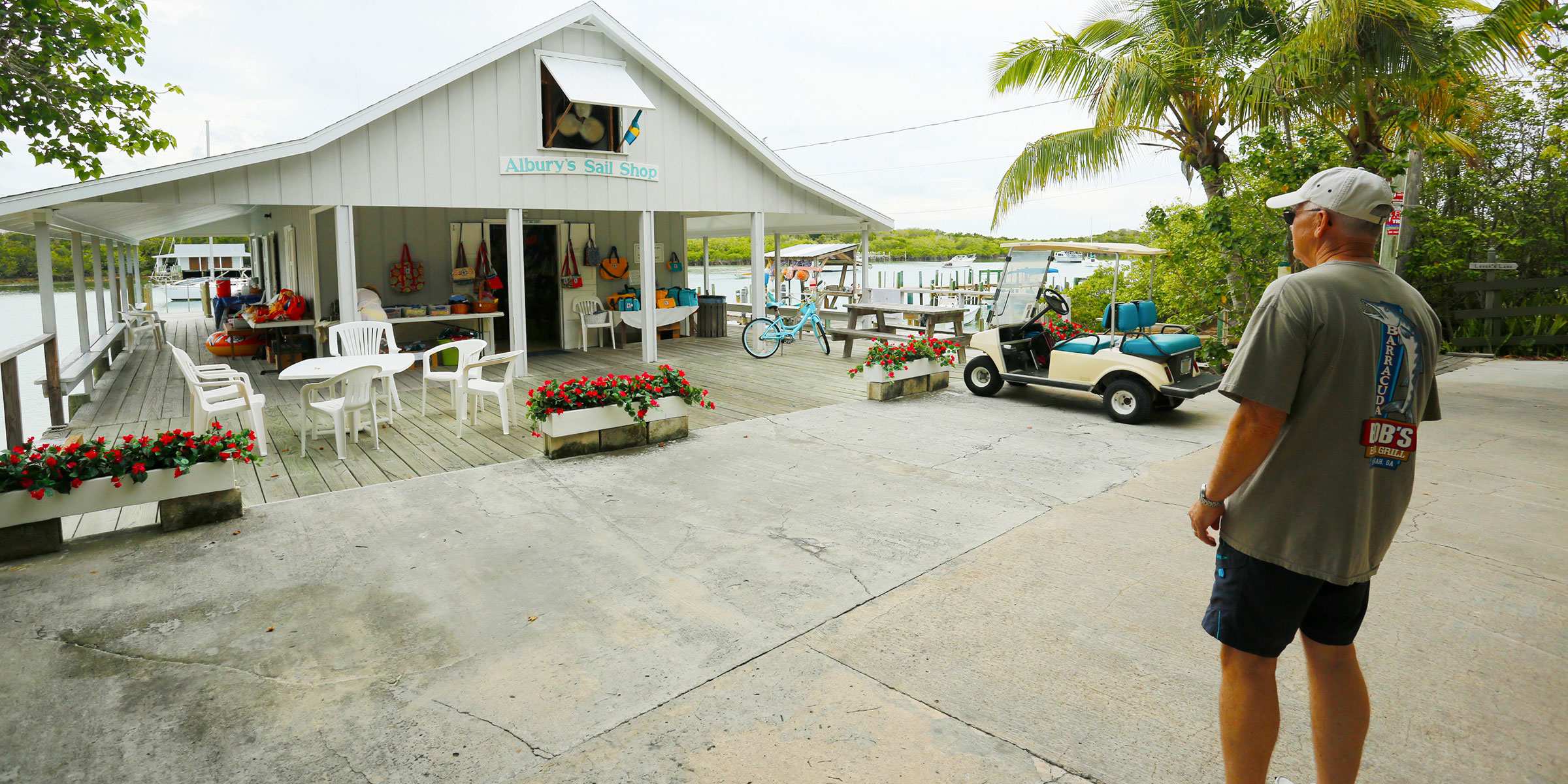 Golf Cart Rentals
Golf carts are a fun way to explore the smaller islands, particularly Elbow Cay, Great Guana Cay and Man-O-War. If you plan to rent a golf cart on Elbow Cay, reserve your cart early, as they often book up many months in advance.
From the picture-perfect turquoise waters to the laid-back island culture and unique encounters like swimming with friendly pigs, the "out island" Abacos are a one-of-a-kind travel destination worthy of your precious vacation time. The natural Bahamian beauty and nautical harbors are something that you simply must experience for yourself...
Did you find this useful?