Published:
April 22, 2021 The Moorings
Comments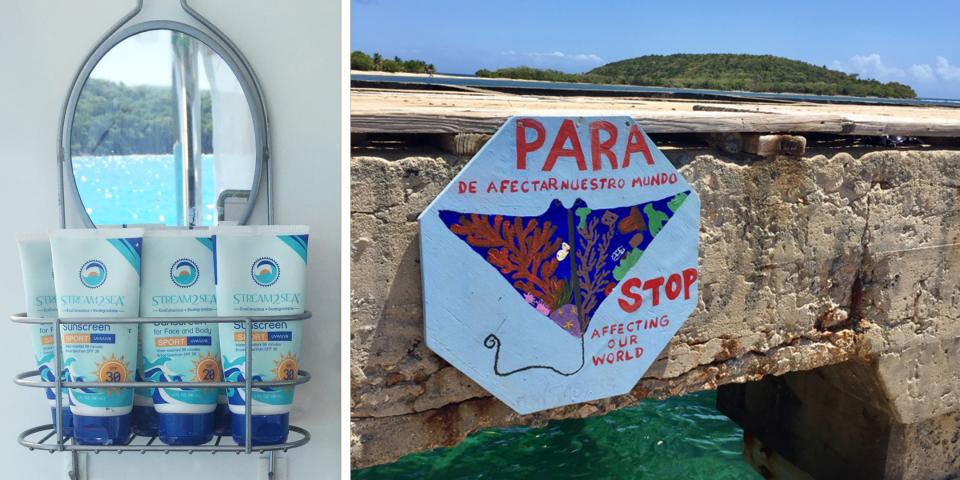 If your holidays include being out on the water and getting back to nature, you might be interested in the best ways to "go green" while reaping the benefits of a blissful getaway in a premier destination. If so, you have come to the right place because we care about this planet, and preserving our pristine sailing destinations for the generations of travellers to follow.
Whether you are new to yacht chartering or have been sailing or chartering for a lifetime, it's never too late to practice healthy eco-friendly habits on board, most of which you are probably already accustomed to in your day-to-day life.
Before you slip away on your next island-hopping holiday, we have compiled some "go green" boating best practices to help you feel confident in planning for your charter. And when it's time to return home, you will bring back nothing but picture perfect memories from your very own eco-friendly cruising passage.
Remember, when it comes to protecting precious coral reefs, conserving natural resources, and ensuring the future of our environment, every effort makes a difference, and a little bit goes a long way, so you can feel good about being a sustainable charterer by simply adopting a few of the tips below.
Think Global, Buy Local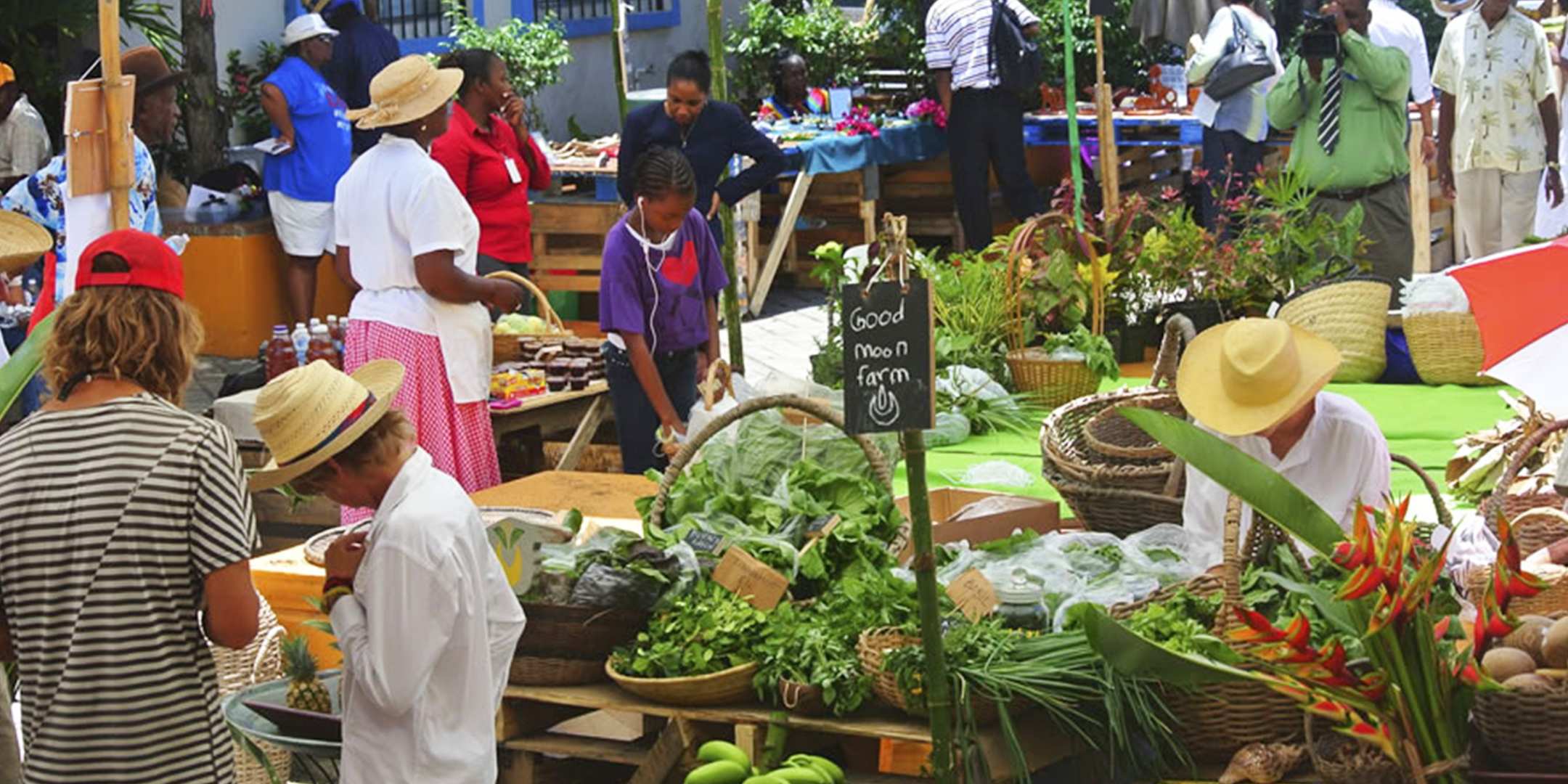 One of the best and easiest things you can do on board is provision your yacht with locally-grown, produced, or sourced grocery items. This helps make products greener by cutting down on transportation distances, which lowers emissions. It also helps support the local economy and small businesses in your chosen holiday destination and keeps the tourism industry thriving in our favorite places in the world. If you are chartering in the BVI, we want to make buying local as convenient as possible by offering several different Good Moon Farms produce packages. Order online and have fresh, local produce delivered directly to your yacht.
Moor Often, Anchor Less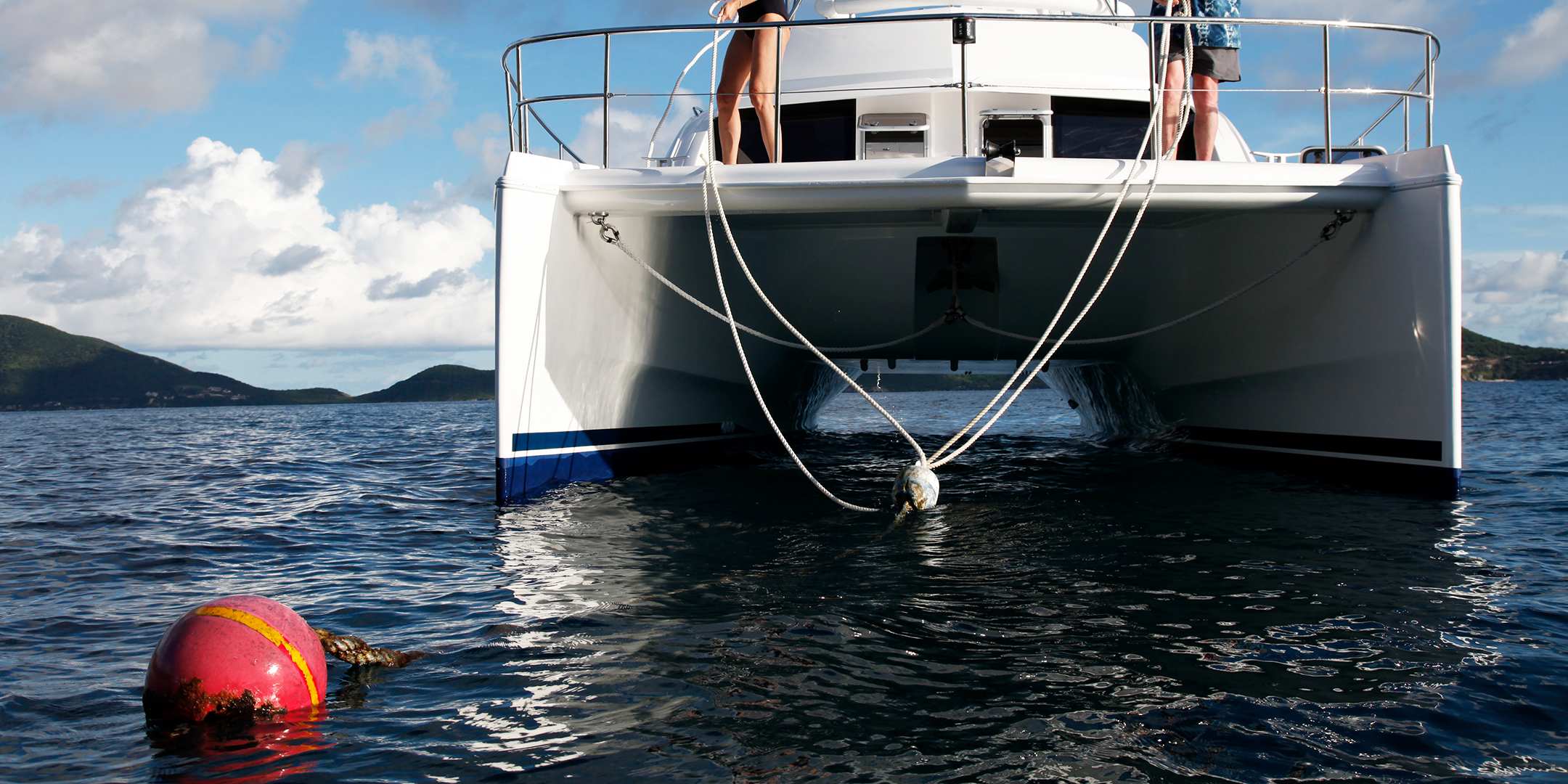 As if you needed any convincing to moor your yacht when possible instead of releasing that not-so-serene anchor chain and hoping to nail it on the first attempt, now you have a valid environmentally-friendly reason to secure to moorings balls as they are less disruptive to marine life and underwater habitats.
Waste Management
Responsible waste disposal and recycling might seem like another obvious suggestion, but it is a significant one, especially when trash and garbage can quickly end up in the ocean, either by accident or as a result of careless behavior on board. Keep all garbage and items to be recycled secured somewhere on the boat until you can permanently and properly dispose of them on shore.
Say No to Plastics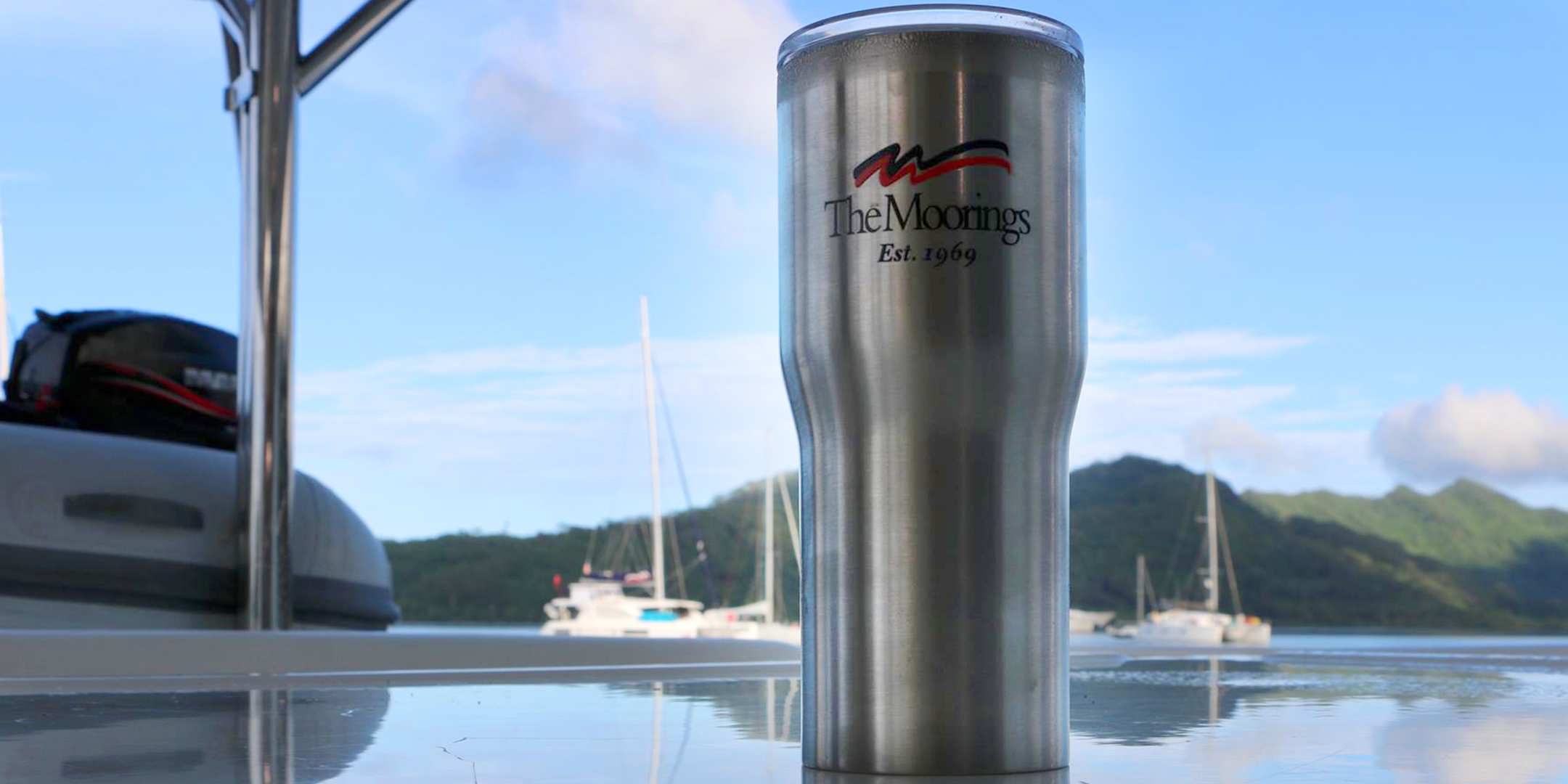 Stock your boat with as few plastic products as possible. Purchase water in larger containers and then refill reusable drinkware as needed. Having less plastic bottles and cups on board will not only benefit the environment, but it will also minimise unwanted clutter. We recommend each charter guest brings their own insulated tumbler, preferably the kind that keeps beverages cold for extended periods of time.
Use Earth-Friendly Products
Since all on board fluids flow directly into the ocean, opting for EPA-approved household products has a significant impact on the environment. There are many eco-friendly product options available, so all you have to do is read the labels and look for soaps, shampoos, conditioners, shower gels, and other common cleaning solutions made with natural ingredients. And if you want to contribute to ocean conservation positively, only apply marine-safe sunscreen.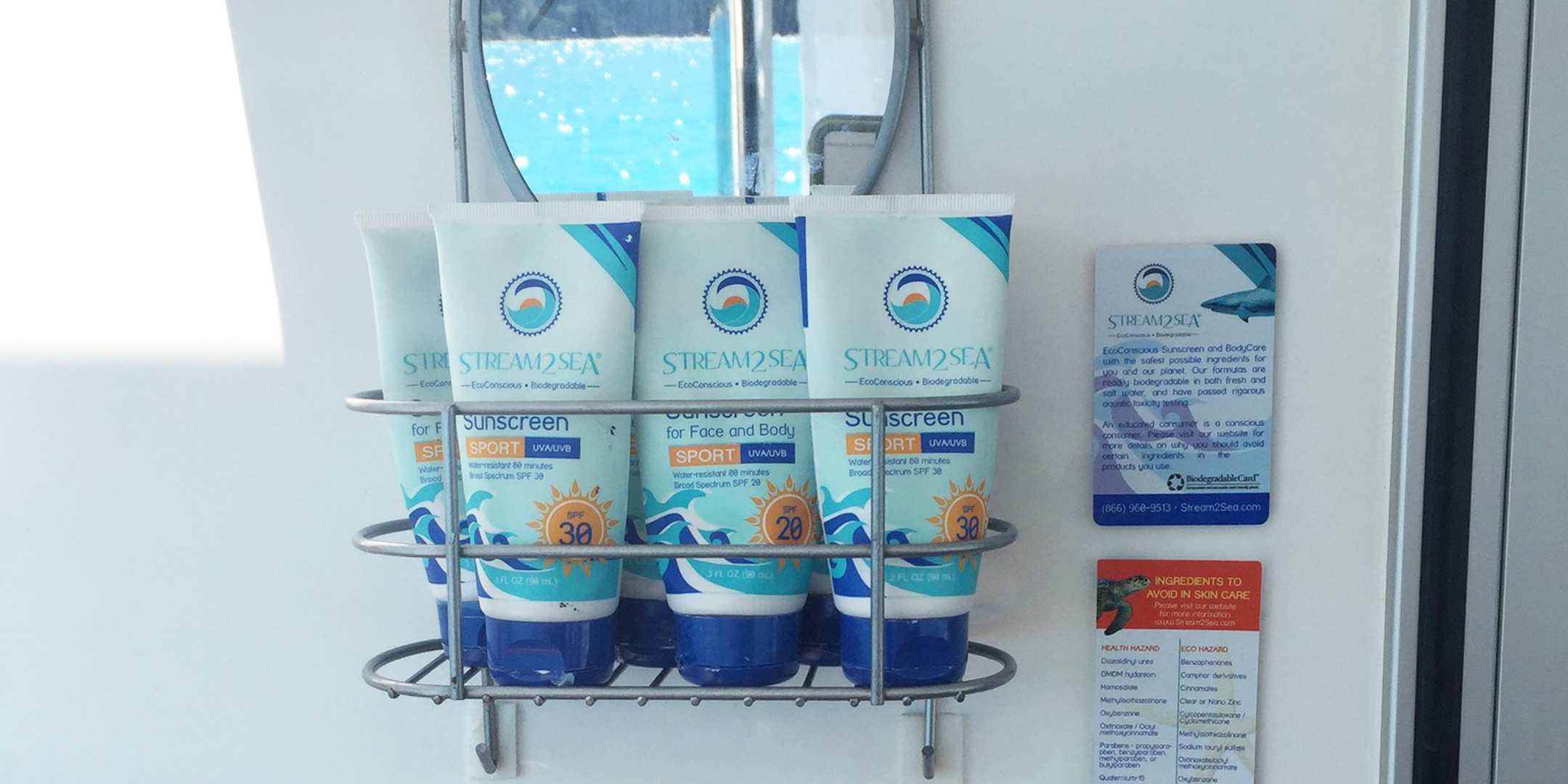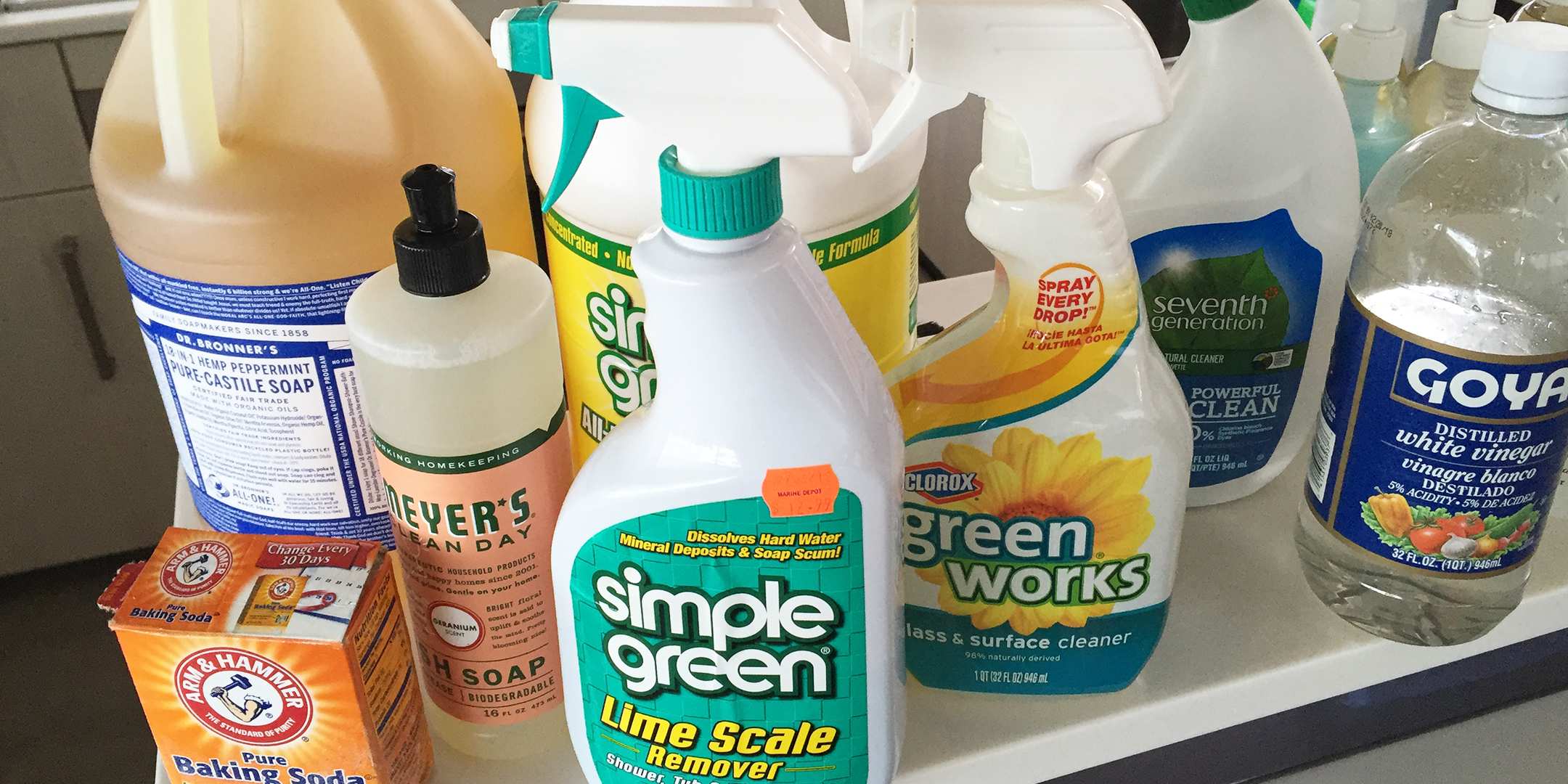 Leave Nature as You Found It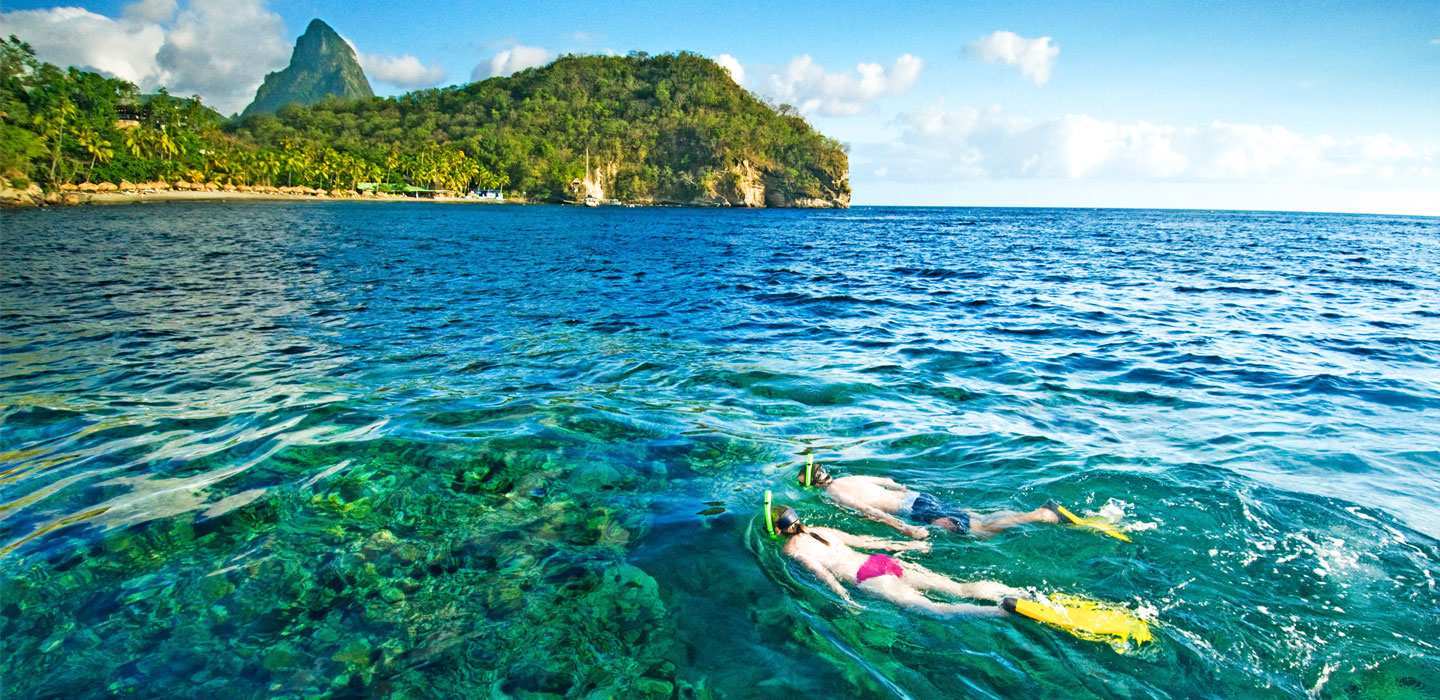 The beauty you will find on a yacht charter holiday can be breathtaking. Observe and enjoy the natural surroundings to your heart's content, without disturbing anything along the way. When snorkeling or diving coral reefs, be particularly mindful not to touch anything with your body or equipment. A single touch or careless kick of a fin can destroy hundreds of years of coral growth. Rather than taking home shells or dead coral as a souvenir, consider a lovely photograph instead. Millions of travellers are likely to explore the same beaches that you walk while on holiday, and if everyone takes a keepsake, the impact can be significant.

As travellers and sailors, most of the cruising and charter community has an interest in preserving the integrity of our premier holiday destinations and maintaining a respectful relationship with the environment. By sharing responsibility with small, thoughtful contributions, we can make a positive global impact, and leave a positive legacy behind for generations to come.
To receive more travel tips and stay in the loop about our latest announcements and special offers, be sure to sign-up for our e-newsletter.
Did you find this useful?